At the just concluded Techpoint Build, Marketing Head at HMD Global, Olumide Balogun, said businesses have to be effectively represented offline and online simultaneously.
In examining his point, there's the rush to go online for businesses irrespective of size and sector, and the modern age, coupled with Internet exposure and increased mobile device usage, has practically made it possible to start a small business with an online presence.
But the conversation about offline and online markets should really be about how to remove some of the friction that exists for the average consumer - giving a unique and seamless customer experience.
In line with Olumide Balogun's thought, other speakers during one of the sessions at Techpoint Build agreed that there are customers for both the offline and online markets, and that businesses just have to follow the customers and their business growth patterns.
The question is not really whether the market is online or offline, but rather how businesses are going to combine both channels, as there would always be brick and mortar stores.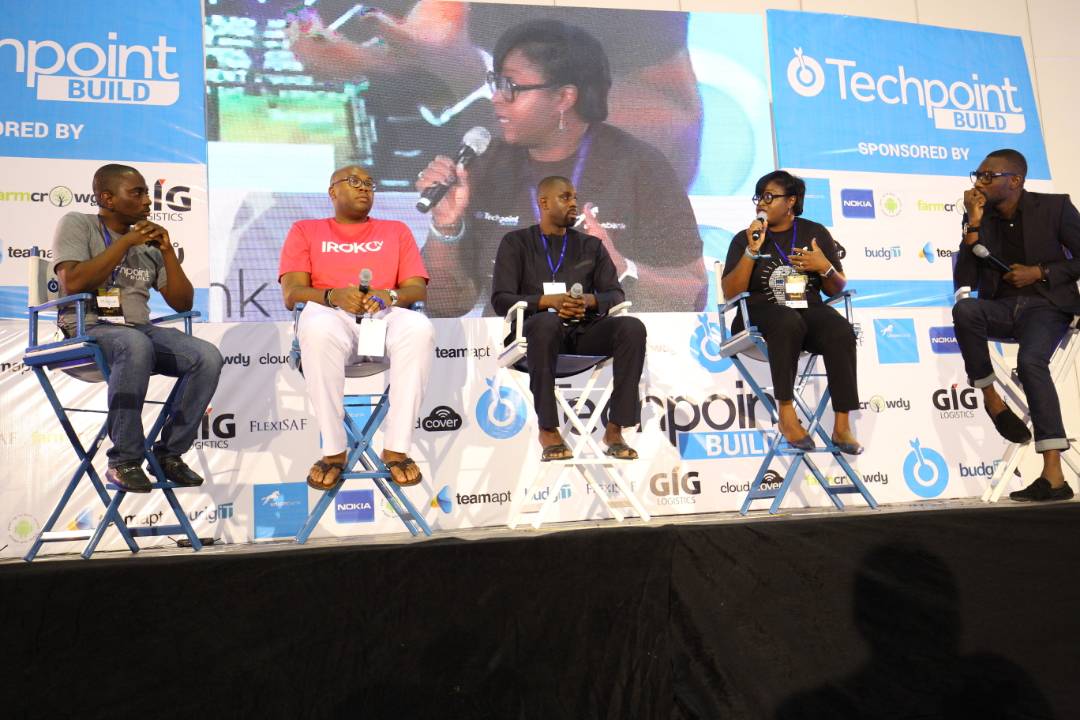 The offline-online relationship
There is a huge potential for businesses today to boost profit through an online-offline marriage. The online channel presents far richer data about customers' interests while the offline channel gives instant gratification plus the see, touch, and feel effect to the customers.
Having 93 million Nigerians online by 2019 doesn't translate to the viability of taking businesses online: some customers just use the Internet to compare prices before proceeding to a brick and mortar store for the purchase.
Olumide goes on to state that there will always be offline stores; this assertion is correct to a great extent because we still want to put our strongest sense of feeling to use - having an experience with a product before making a purchase.
A typical Nigerian no matter the level of education, exposure or status strongly prefers to "see and examine properply" what they are buying before they pay. Does e-commerce offer that? No! Does the Nigerian have an option? Yes!

Brick and mortar wins!

— Emmanuel Nwachukwu (@EmmaNwachukwu_) February 3, 2018
Similarly, Corporate Strategy and Innovation Head at Union Bank, Lola Cardoso, stressed the need for businesses to see offline channels as media to provide what customers really want. For a bank like Union Bank that's been around for decades, adding digital mechanism to its existing offline channel is to ease consumers' financial service experience and provide what they want aside banking services, while also taking away friction from banking experience irrespective of the profile of the customer.
In response to the question about the state of the online market, IROKO founder, Jason Njoku maintained that the market is still immature with respect to people using their phones to do things online and that the market is still fragile. However, things will definitely change in ten years' time.
In the same vein, founder at drinks.ng, Lanre Akinlagun, shared his experience before starting his online drinks ordering platform; he spoke of how guys at Computer Village, Ikeja, the foremost hub of information technology in Nigeria, would order phones in bulk from Jumia for resale in Ikeja. An affirmation that the offline market is still very relevant in the nation, and that businesses should only chase a realistic market with a growth pattern.
And on the part of marketing channels, the focus for online conversations is engagement, and not awareness - brands want customers to talk back, while offline, the goal is to keep brands in the minds of customers when making a buying decision.
"Even if you are entirely a brick and mortar store, it's advisable that you have an online approach. And the online approach has to address the relevant market circumstances and deficiencies." -- Olumide Balogun
On-demand service online: the Nigerian version
"It's understanding the spectrum of needs that the customer has, and where the friction points are." -- Lola Cardoso
As a hard-core Android-focused movie on demand platform, IROKO still had to adjust its model to suit the Nigerian market by using agents to assist users to get movies on their mobile devices, even in the comfort of their homes; in addition to this, kiosk attendants assist people with accessing the online movie platform.
The reason for the offline approach, according to Jason, is that some people still need to be shown how to do things online using their mobile devices this buttressed the fact that Nigeria is a unique market. With the popularity of Nollywood in Nigeria, for IROKO to stay in business, it simply has to follow the customers - serving them the way they want, as consumer satisfaction is key and absolutely critical to the success of any business.
Follow your customer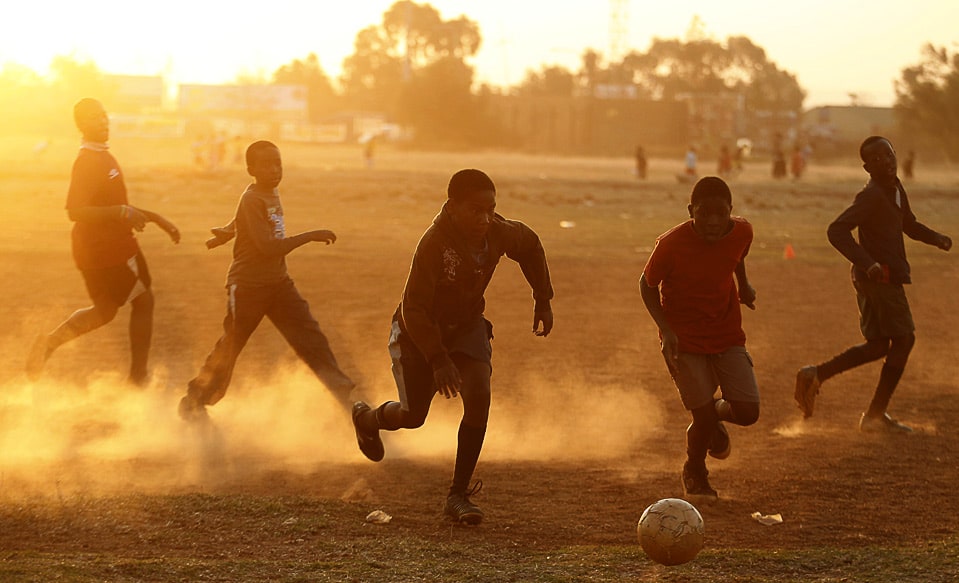 "You have to follow your customer." -- Lola Cardoso
In line with the reality of the dynamism of the Nigerian market, drinks.ng goes the way of pick-up centres, diversifying in a bid to accommodate people that don't trust online payments, thereby giving shoppers the option of picking up and paying for orders at the centres - following the market. This is the path Payporte also followed, maintaining offline stores, to provide an in-store experience.
"When you approach online you need to have a solution for offline," Olumide said, backing drinks.ng's decision that businesses need to have seperate strategies for both channels as there's the need to consider relevant market deficiency.
There's no doubt about the huge potential for both channels - Global Retail Development Index 2017 revealed that Nigeria recorded retail sales of $109bn in year 2017, while the entire eCommerce market in Nigeria was at $50b in the same year. Neither of the channels is winning, the customers are.
Commercial banks like GTBank and UBA are giving customers easy access to banking services on social media - adding banking services to customers' networking experiences.
Don't do it
"If you cannot afford to go online, then don't do it." -- Jason Njoku
Small businesses that cannot afford to combine offline channels with online ones should just stick to what they can afford and wait for people to come online. The realisation for Nigeria, in Jason's words, is that it would take up to ten years if businesses want to grow big in Nigeria, revealing his principle to be 'as long as I can survive, I'd be good'.
Sadly, the Nigerian tech industry doesn't have long term investors that would give funds and wait ten years for the returns. Jason further stated that the growth being recorded in the Nigerian startup space doesn't look like anything to an investor sitting in the United States. But there's the need to lay off comparing the growth rate of American companies to that of Nigeria.
And the major challenge for the online market still remains the lack of trust in online payments, which warrants the need for businesses to come up with alternatives that will allow customers pay cash even for online transactions - there's the need for an offline solution for the online channel. In designing strategy, local circumstances and peculiarities have to be taken into consideration.
Nigerians' buying approach is still more physical than virtual.
The bottom line is the availability of customers for both the offline and online channels; it is just that the customers dictate which channel wins. Hence, knowing the customers is key to delivering according to their needs and preferences.
Feature Image: Paul Wrights Reserved via Compfight cc