Although Port Harcourt lives and breathes oil, creativity isn't lacking in the city. Mediaworks is positioning itself as the creative hub for many young talents (artistes, creatives, designers, just name it ) in the city.
Mediaworks was founded by Isaac Utere, a veteran creative artist himself, in 2016.  Isaac, the multi-talented artiste, engages in lots of creative activities and designs, signage, the creation of backdrops for stages, and events planning to mention few.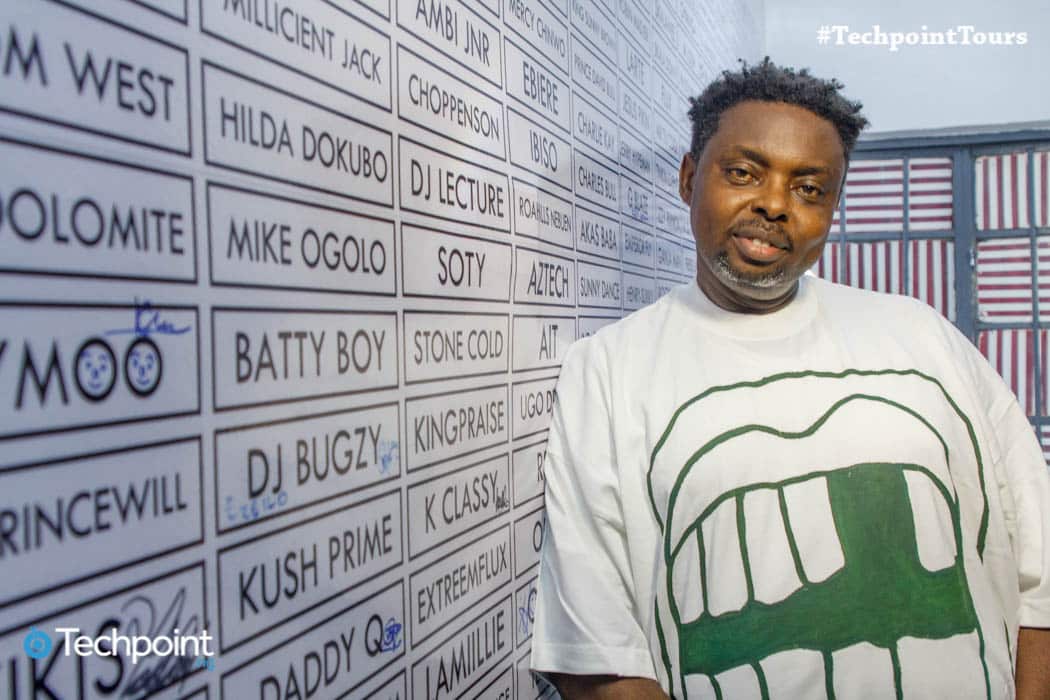 According to Isaac, creativity has always been the way of life for himself and his family. So, it's not so surprising that his family won the Maltina Dance All in 2014. "As we got into the competition, I had no doubts we were going to win. Because that's what we do every day," Isaac told Techpoint.
Despite being an indigene of Akwa Ibom state, he has been living and doing business in Port Harcourt for over a decade. During those years, his house had become a makeshift lodge for creatives and young talents before he made the decision to build Mediaworks.
"I have a place in Umukrushe were I built a hostel that accommodates everyone. Dancers, footballers, everybody," he explains, "but I had to come out to a more accessible place so that more people can reach me. "
Isaac attributes his activities with young artistes to his desire to help and positively impact the city. His children, being into entertainment, is also enough inspiration for him.
"What further inspired me was that my kids grew up and ventured into entertainment. Leriq 'called the paramedic' is Burna Boy's producer and my second son, Eddie Isaac is a Jazz artiste".
Mediaworks -- an arena of creativity
When Isaac says he tries to maintain an inspiring ambience for the young minds at Mediaworks, he isn't mincing words. The aura has a mix of light and colour blend that far outweighs the descriptive word "cool".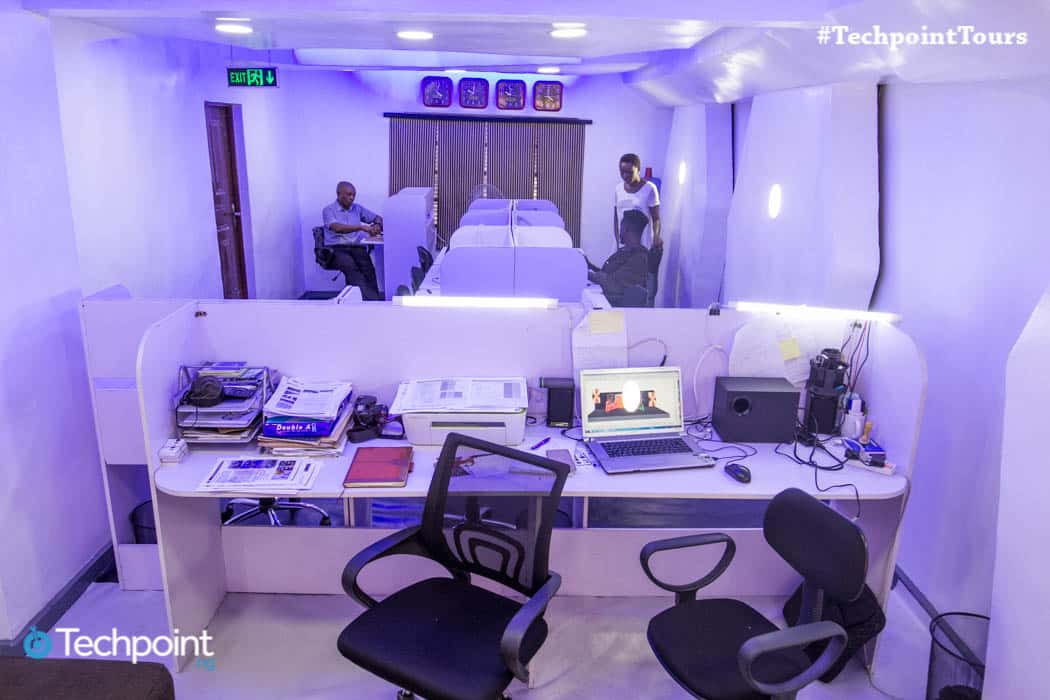 There's the coworking space where young creatives, graphic designers, bloggers, etc. come in, to work
The space is also a partial source of revenue for Mediaworks.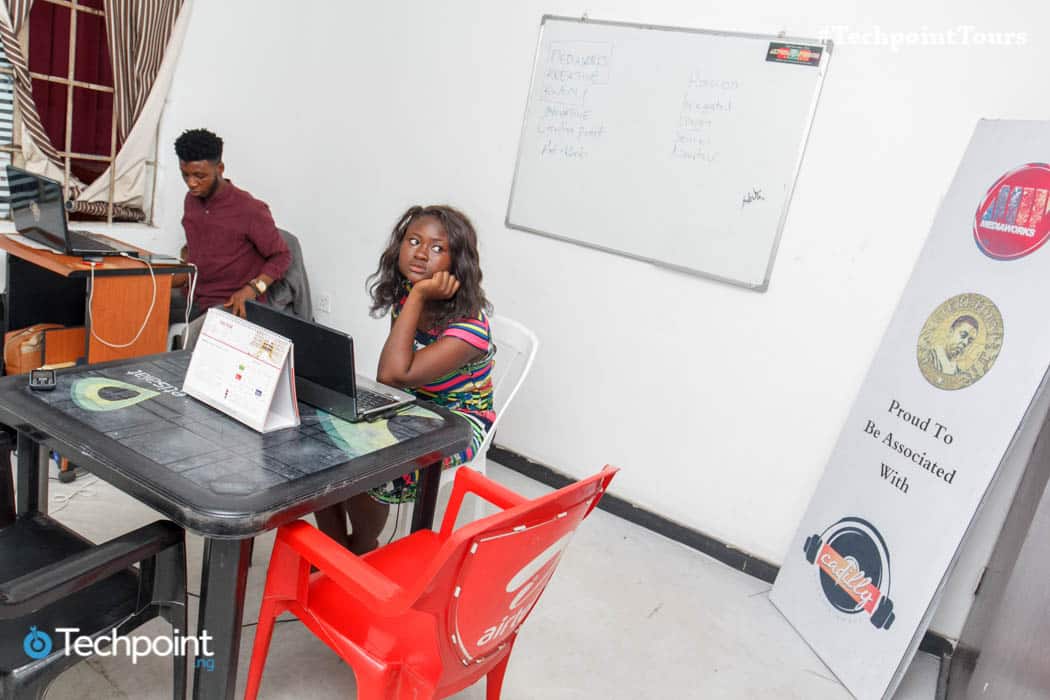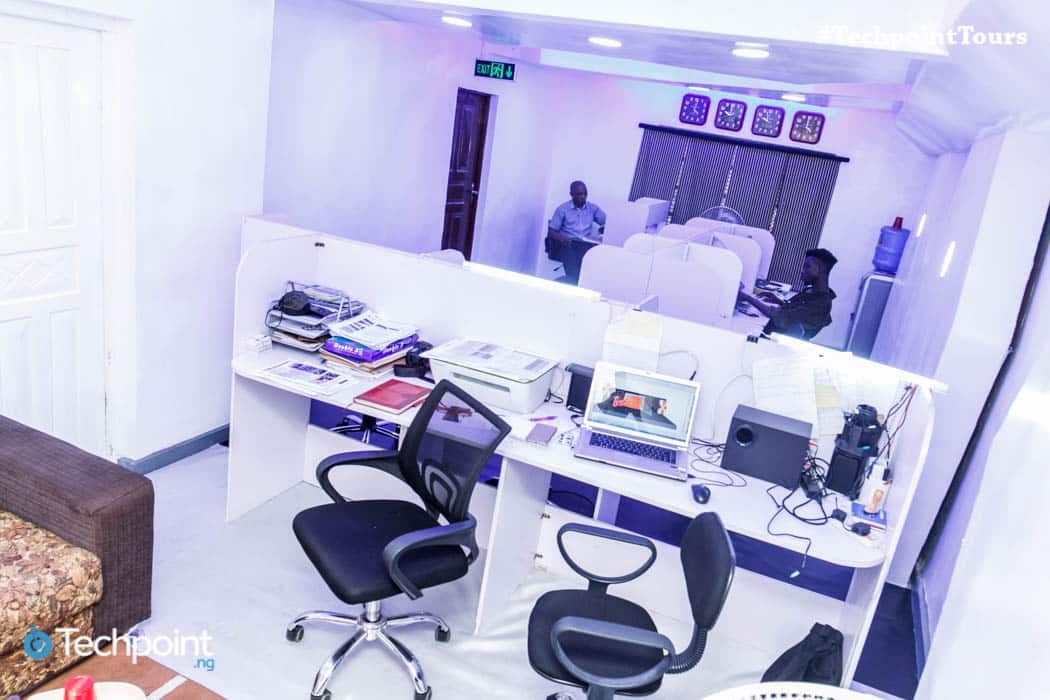 A practice arena for young artistes
During our visit, we witnessed an ongoing singing practice section.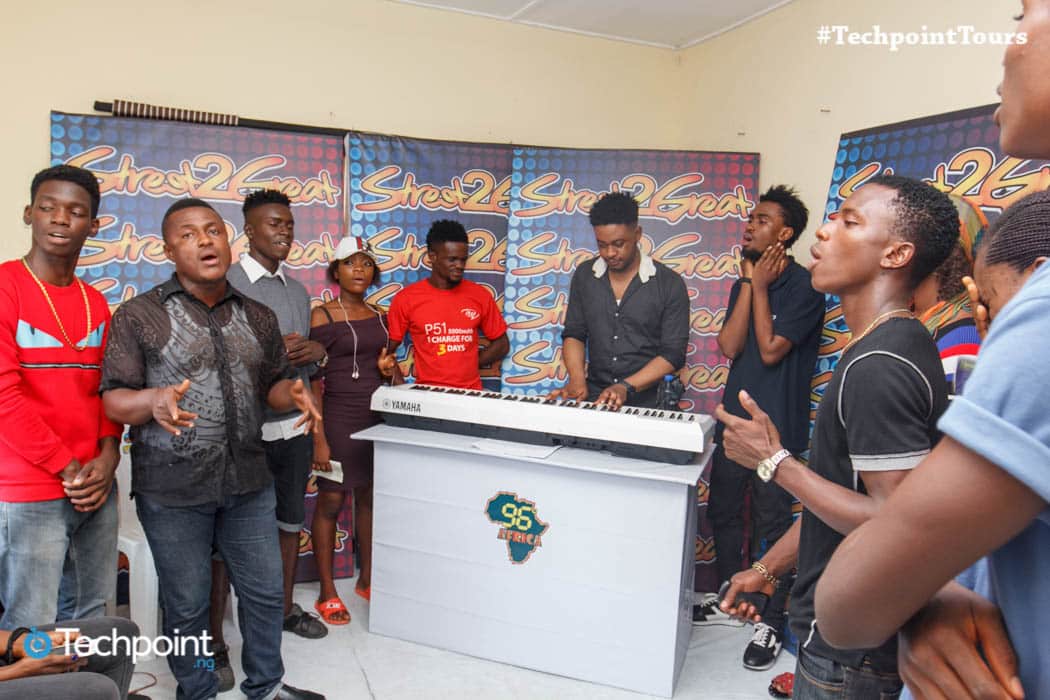 The wall of signage/wall of creatives
A wall where creatives that emerged from Port Harcourt pay tribute with their signature.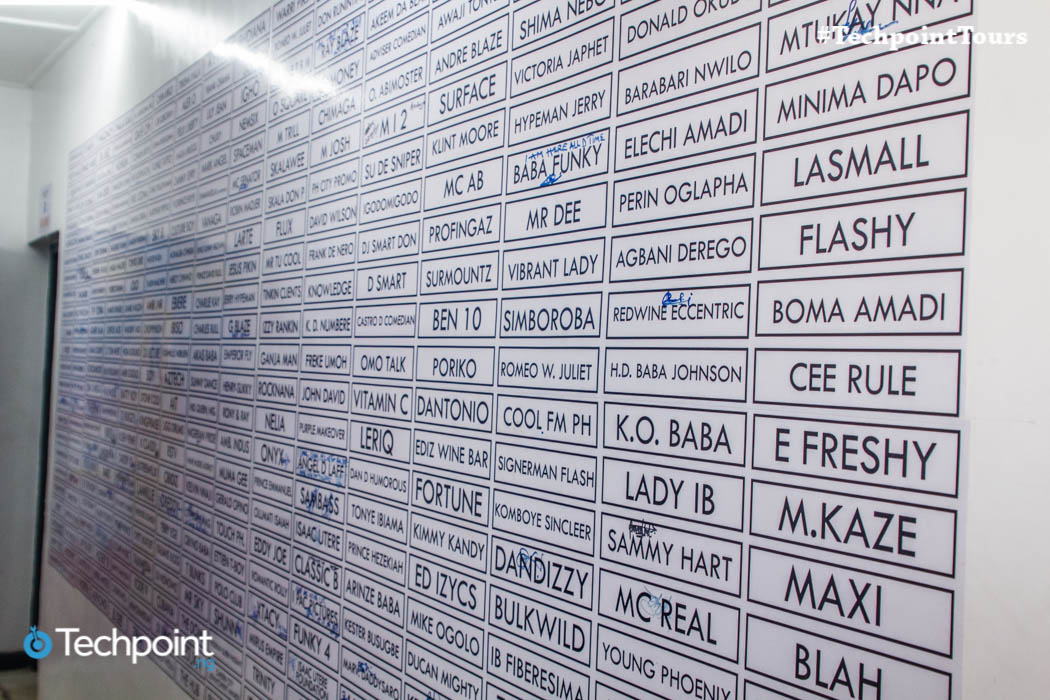 "Many top artistes and actors in the entertainment industry hail from here and some of them have come to sign on this wall." -- Isaac says with pride.
Creatives at work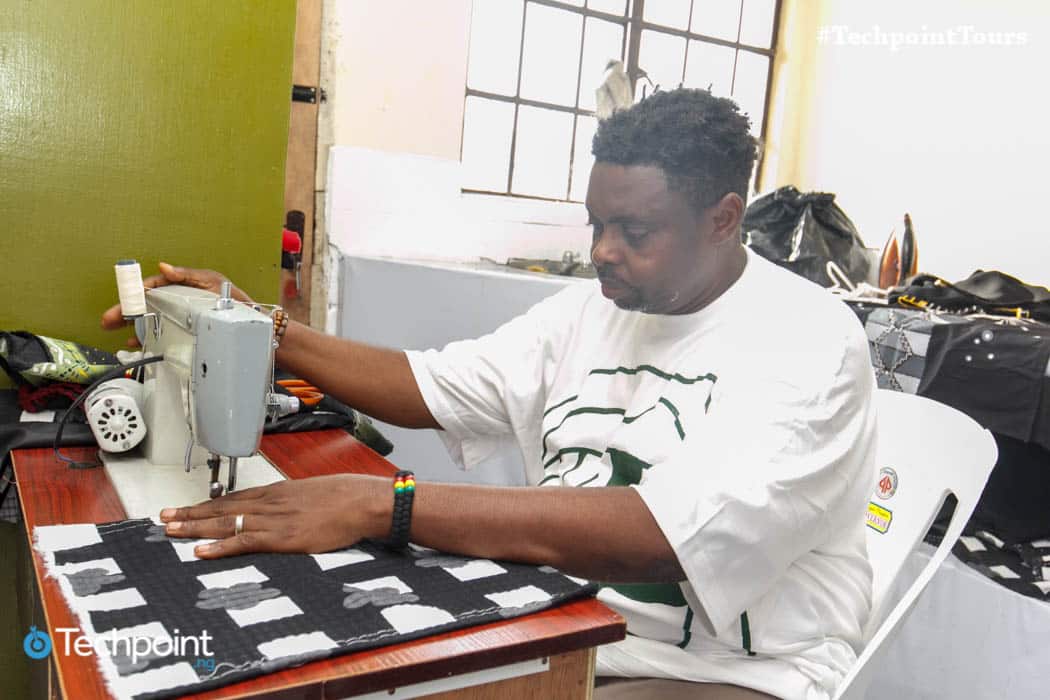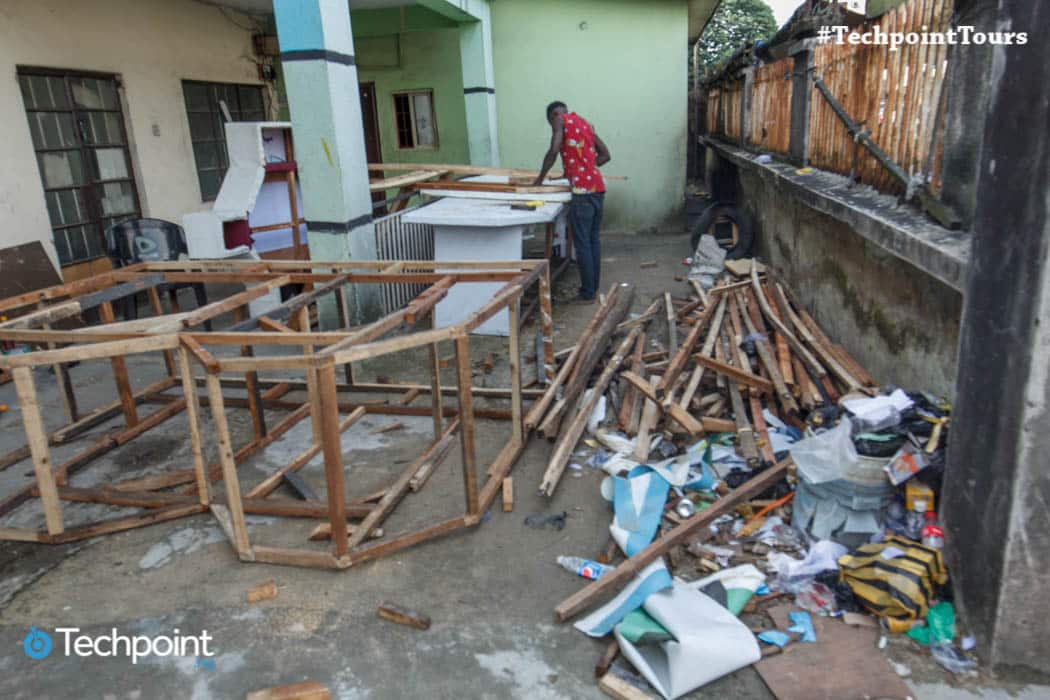 Mediaworks is also home to '90 Degrees Studios
90 degrees studios is a complete online TV studio. This is like a fusion point between creatives and the tech.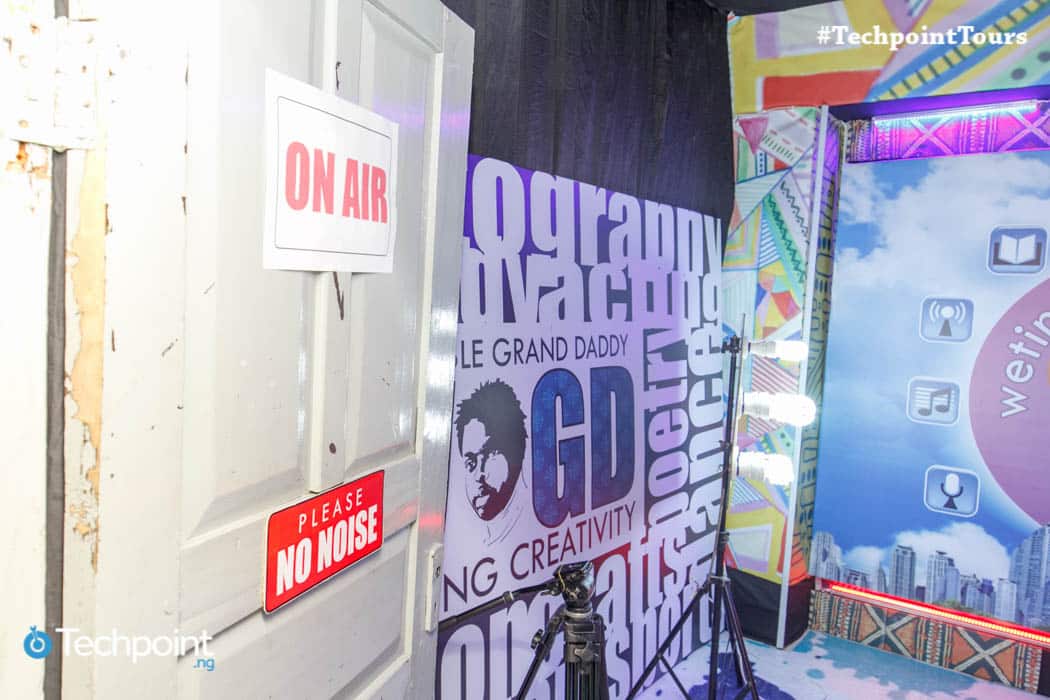 More creative exploits from Mediaworks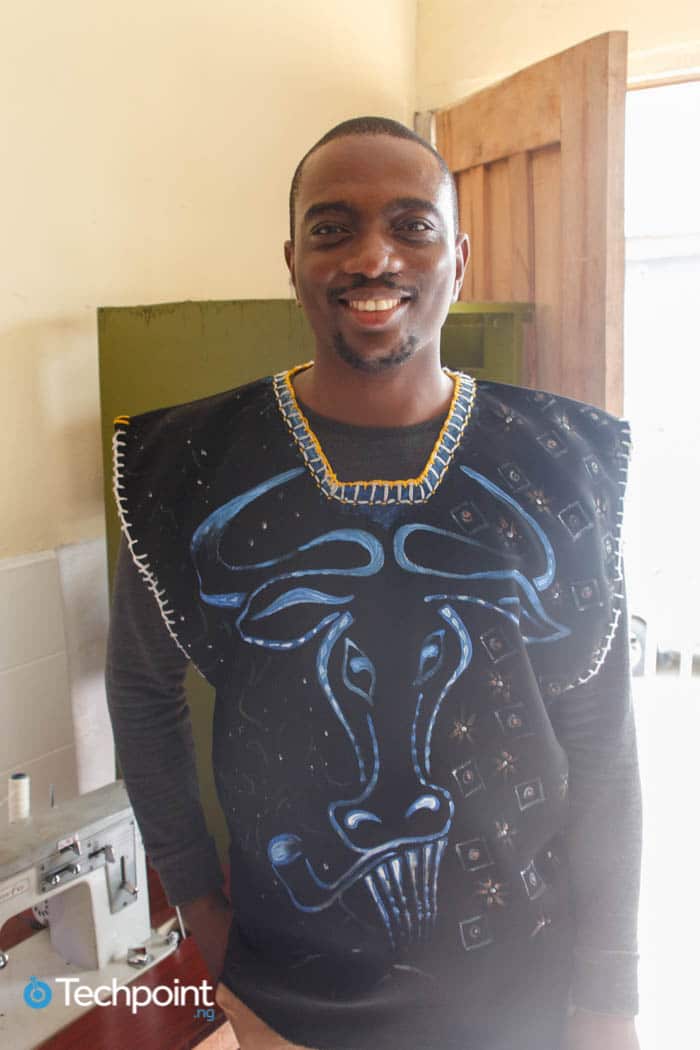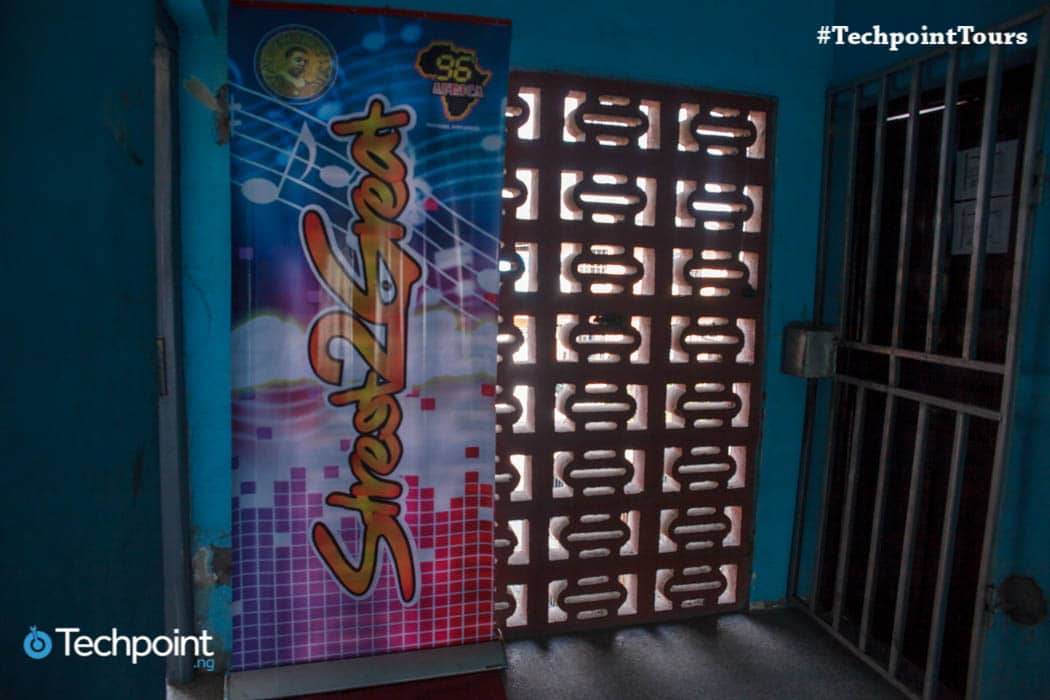 Isaac Utere isn't piloting the affairs of Mediaworks alone. To maintain relevance to a younger generation, he's taken Solomon Nwuche as his assistant. While Isaac focuses on the creative aspect, Solomon helps maintain affairs and ensure that the system of operations is welcoming and acceptable to the juvenile population they aim to reach. Interestingly, Solomon shares a passion, similar to Isaac.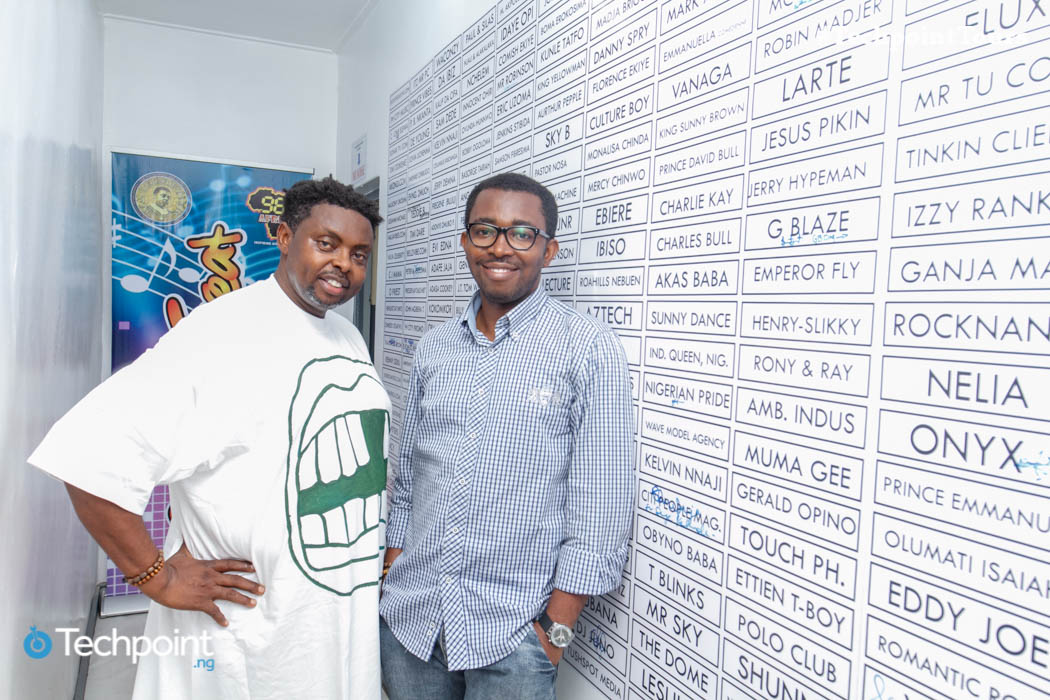 I am versatile like him, I have been a very creative restless soul. I anchor events, I was once a comedian and now I am a tech enthusiast. I think it is the desire for change, desire to see things being done better and quest for a better life that has brought me here." -- Xolomon Wuche
According to him, Mediaworks is barely over a year old but has now become a household name for events and the entertainment sector in Port Harcourt.
"There is nothing you want to do that can't be done here. There is hardly someone planning an event in PH that doesn't come here," he emphasises.
The reward for good work is … more work?
Mediaworks seems promising with its creative activities but same can't be said for its finances. According to Isaac, the organisation runs more like an NGO, which he is able to keep up because he'd been doing something similar in his own house prior to Mediaworks. The difference now is, this time, he has to tailor his mind to be more business oriented.
"Now we are no longer in the house, we have to be serious," Isaac remarks, "we need to make money to keep up operations and pay rent else we risk getting evicted. But we are not making money yet. For now, we have to be giving back, it's more like a seed time."
Nonetheless, Mediaworks has to keep doing more to get more. At least in these early days.
"We believe most of these young guys will turn big soon enough. Which is why to keep the place running, I still do graphics work. We also get revenue from contracts to design stages for events".
More challenges abound
An all too known fact is, doing business in Nigeria is tough. But it could also be interesting. Perhaps, the interesting aspect contributes to what has been keeping Mediaworks going. Besides the cost of running an office, incessant power outages, being a sole player in this space hasn't been so favourable for Mediaworks.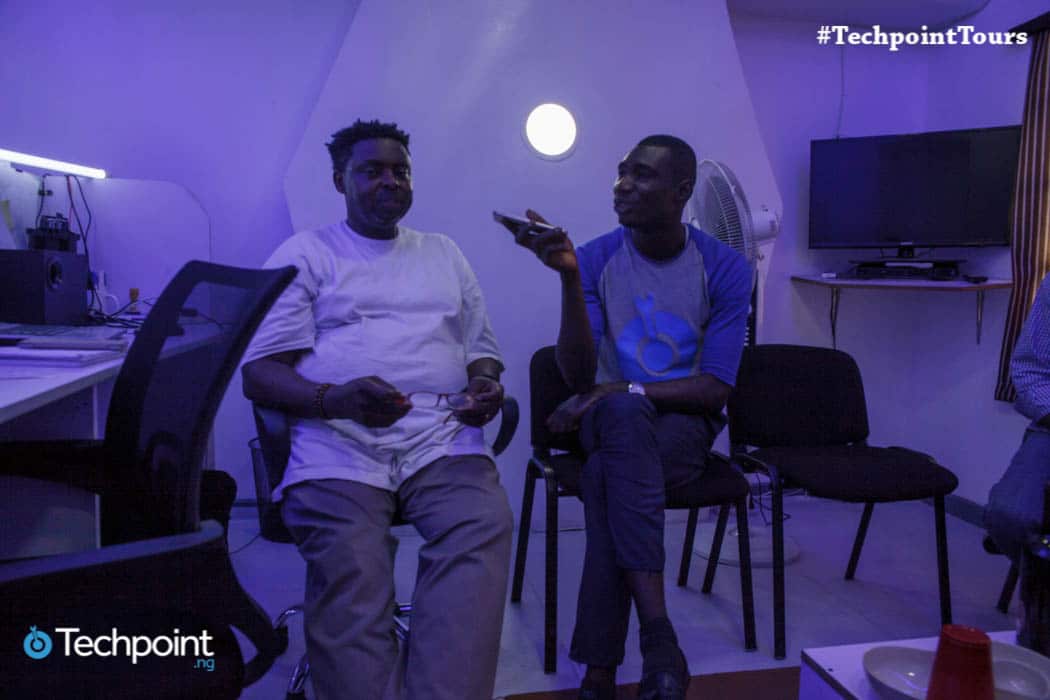 There was a time I'd say the government should give us money, but I have stopped doing that. If we could have more places like this in Port Harcourt, it will ease the pressure on one side. You can imagine how many people I even turn away for several excuses. The fact is, some of those excuses are not supposed to be the factors I use to turn them away, but there is only so much I can do. That's the human angle" -- Isaac Utere
There's also the challenge of adoption. It's enough that Mediaworks has to struggle to convince young folks that there's a future in creativity, but parents aren't helping matters.
All of my six sons are doing well. But, we can not do much if I focus solely on my children.  So I have to open up and allow other younger people to come in. And believe me, once, in a while, you stumble on the brilliant ones. However, their parents don't believe in this. That is the problem with Port Harcourt. They believe in the oil thing," Isaac further explains.
As it turns out, only very few youths are willing and ready to learn. A handful of others want the money from day 1 or no deal at all.
The average Rivers State boy has a short attention span. If he is not making money in the next one week, something is wrong. And if he follows me to organise a big event (like the Bole Festival), he feels I am being highly paid and is expecting to his cut. And that's coming from someone that you are even training, not realising that you actually partnered to give back. It takes a lot, to sieve out those ones, send them away and retain the serious ones willing to get what I have, learn from me, get the experience and then set up"
Despite these, Mediaworks is fast becoming a one-stop-location and fertile ground for creatives in the city. It will be interesting to know what becomes of it in the next few years. The next time you visit Port Harcourt, you may want to stop by Mediaworks and say "hi", or probably write your name on the wall if you are an indigenous creative artiste.