Photo Credit: Jeff Attaway Flickr via Compfight cc
---
According to the Thomson Reuters "State of the Global Islamic Economy" report for 2016/2017, in 2015, Muslim women spent over $243 billion on fashion items that represent their Islamic principles, generating $44 billion estimated revenue.
Muslims and non-Muslims spent $1,173 billion on halal-certified food and products, which generated $415 billion revenue in 2015 and, $151 billion was spent on Muslim-friendly tourism services in 2015 that generated $24 billion revenue.
Other major sectors in the economy are halal media and recreation ($189 billion), halal pharmaceuticals ($78 billion) and halal cosmetics ($56 billion).
Meanwhile in Nigeria last year, the Christian Association of Nigeria (CAN) claimed that the ₦100bn Sukuk bond issued by Nigeria's Federal Government was an underground plan to Islamise the country. Despite this backlash, it was reported that the ₦100 billion Sukuk bond issued was oversubscribed.
As the fifth largest Muslim population in the world, Nigeria, is missing out of the over $2 trillion global Islamic economy. Yes, Islamic banking exists in Nigeria, albeit a nameless version of it. Yes, there is an appetite for modest fashion, halal food; and many of our over 70 million Nigerian Muslims are media and recreation lovers too.
Why it is important to name and measure Nigeria's Islamic Economy appropriately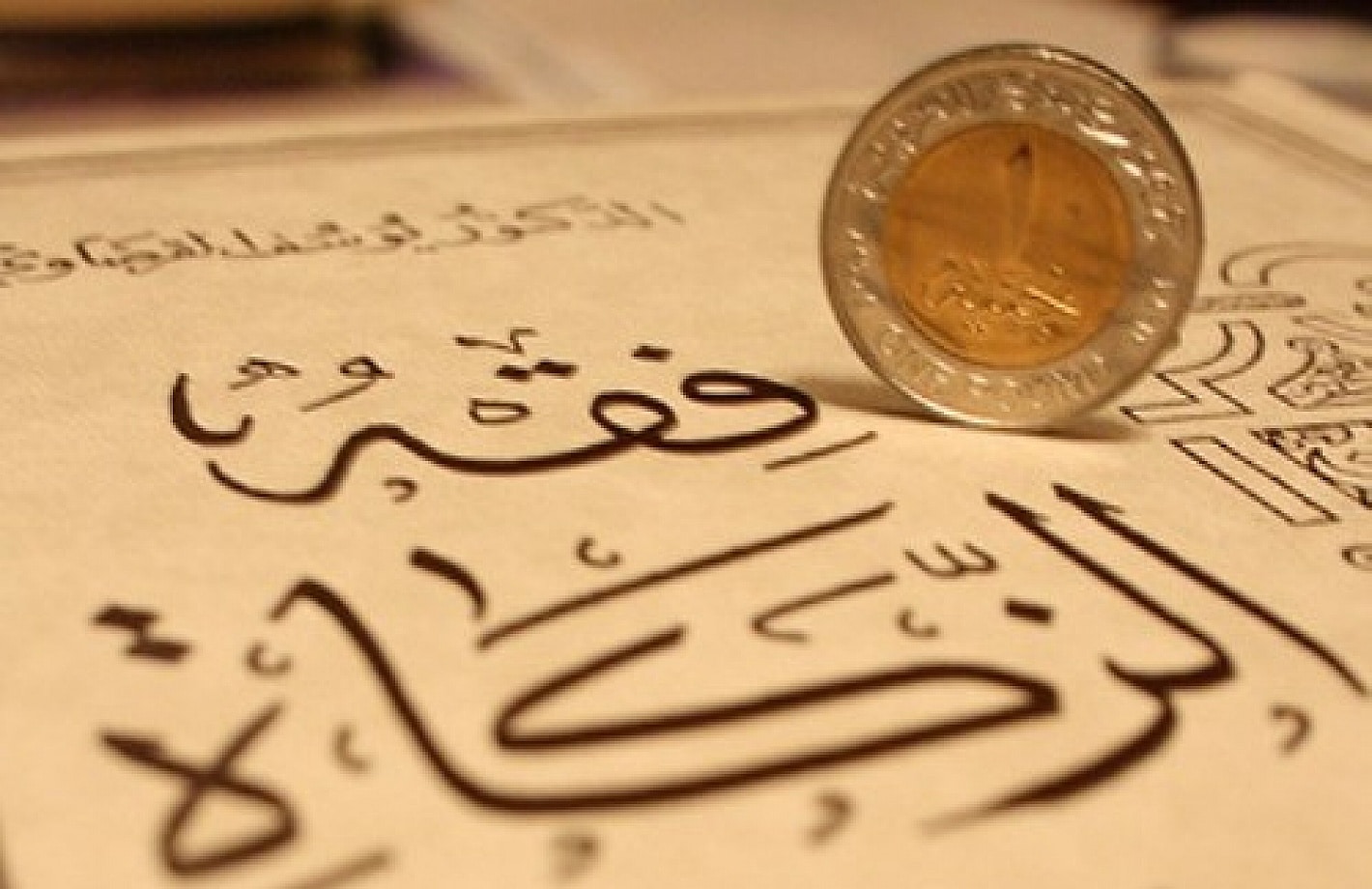 Reality doesn't exist until we can name it and measure it; quantum experiment confirms that as the nature of reality.
If we are not looking after Nigeria's Islamic economy and nurturing it, it will not mature to its potential. To improve it, you have to measure it; and to measure it you have to recognise its existence. None of which we are doing right now.
Despite being the 5th largest Muslim population in the world, and one among the next economic giants (the "MINT" countries -- Mexico, Indonesia, Nigeria and Turkey), Nigeria is not among the top 15 countries in the Global Islamic Economy (GIE) indicator.
Even Togo, with only 827,000 Muslims, out of its 7.6 million population, is mentioned among the Top 10 countries for Modest Fashion.
Opportunity for all, not only Muslims
There are enormous business opportunities within the Islamic economy, not only for Muslims, but also to everyone at large.
Some of the largest retail brands in the world know this as a fact, and, therefore, make room for this inclusion; as a result, they rightly label some of their products "halal" to attract these homogeneous customers.
"Top global brands from food, finance, fashion, travel, pharmaceuticals and cosmetic sectors continue to not only engage in the halal/Islamic economy space but are helping innovate products and services given their global R&D and marketing capabilities," the Thomson Reuters report states.
This includes "BRF from Brazil to top global food processor Nestle, to top retailers Carrefour, Walmart, and Whole Foods have all significantly engaged in the Halal Food market".
Even, in the financial sector, Mastercard recently launched a Halal benefits programme for its Shariah-compliant cardholders in Southeast Asia.
In travel and tourism sectors, "many major hotel operators (IHG Group, Marriot, Fairmont) among others are ensuring they create experiences that fit some of the unique requirements of Muslim leisure travellers".
Back to Nigeria. What would it take for iROKOtv to produce and offer media content that is for Muslim consumption? Will this cause a roar among its current subscribers?
Won't Hotels.ng undeniably increase their offering for Muslim families coming from the UK/US and won't many UAE business executives travelling to Nigeria appreciate and patronise Hotels.ng more if some of its listings can be categorised as Muslim-friendly?
As stated above, these are not novel ideas; larger brands around the world, especially in the West, are doing this already and reaping the financial benefits.
In the UK, many well-funded startups are beginning to do this sort of halal classification.
Deliveroo ($859,597,403 total funding according to CrunchBase), one of the biggest European startups, recently sent an email to all the restaurants on their platform in the UK, asking them to confirm if their restaurants serve halal food, so that they can classify them as such on the platform.
The founder of HalalEat (£101,264 total funding), a UK-based halal food platform saw this email, sent by Deliveroo, as a validation for the need and opportunity within the sector.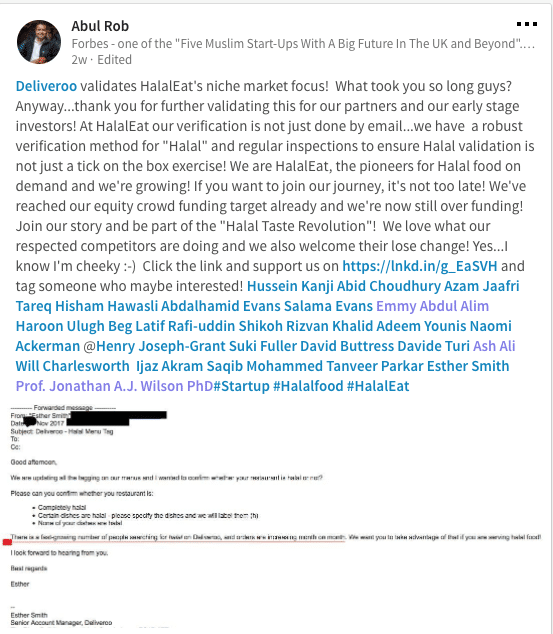 The current up and downside in Nigeria
Lack of proper engagement continues to drive down credibility and derail the boost that the Islamic economy should be having in Nigeria. And we, as a country, are missing out of a growing economy.
The fear of potential backlash emanating from the unknown and unmeasured part of this sector continues to disturb the credibility and economic opportunity, which can be derived from the "goodies" the Islamic economy sector has to offer both well-established companies and startups in Nigeria.
It is high time we labelled the Islamic economy for what it is. This will make room for it to blossom. Let us appreciate that it is not just a way of life for over 1.7 billion people around the world, of which 70 million are Nigerians, but most importantly (as this is a business write-up) it is a business opportunity for the whole of Nigeria as a country.
Download the Thomson Reuters 'State of the Global Islamic Economy 2016/2017 Report here
About the Author
---
Yusuf Hassan: ex-Founder|Product Designer| Energy Trade Risk Management Software. Currently: Lead User Experience @ Inatech -- A Glencore Plc company. Connect with him and say hi on [email protected].