2017 wrapped up with several notable events surrounding the Nigerian tech scene. While some events provoked watery eyes, such as the passing on of young talents, there was also a lot to rejoice over. More local startups caught the attention of foreign investors, and the tech scene is decentralising from Lagos and emerging in other states.
Furthermore, Nigerian startups have shown doggedness in their quest to solve problems in the country as more keep springing almost on a daily basis. There's a chance that these only signal the beginning of brighter and more achievements in the new year.
While we await more, here are 5 Nigerian startups you shouldn't take your eyes off as 2018 creeps in.
Monapay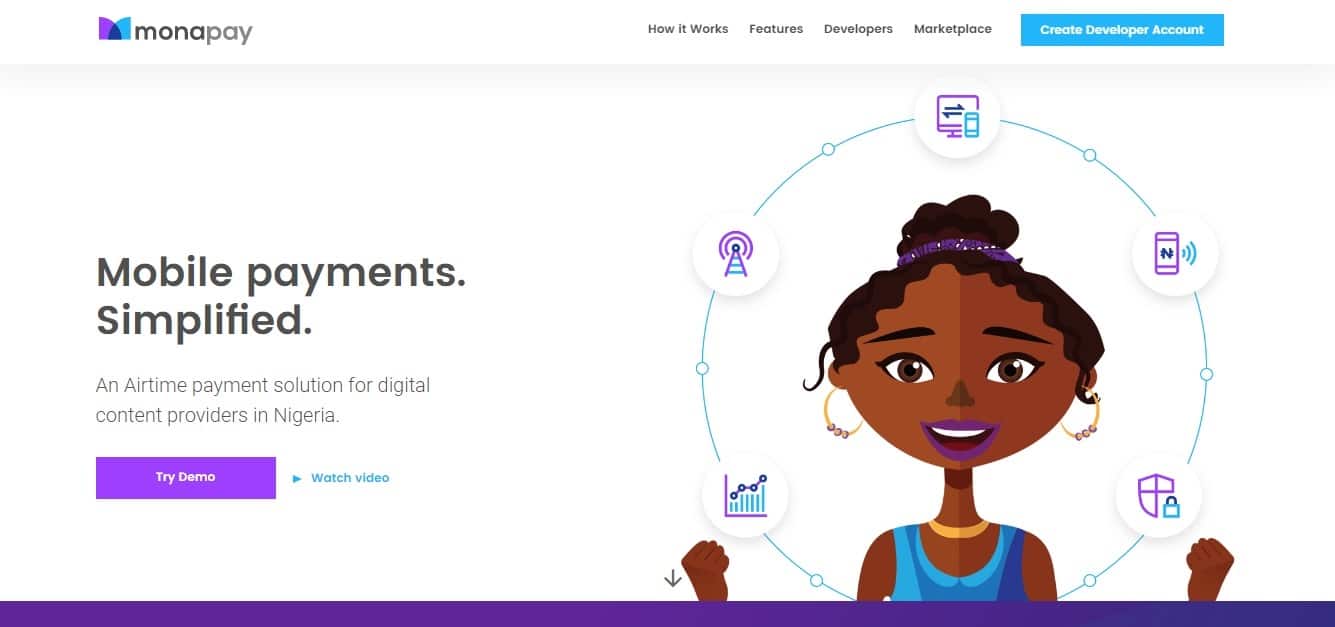 Monapay, a fintech startup, launched in 2017 intends to go unconventional with how online payment is made. The founder, Hugo Obi thought it might be easier to pay for digital products using airtime than undergoing the stress of using credit/debit cards. If you've ever had to punch in your card number, CVV, expiry date and other details usually demanded to make online transactions, then you might agree with him.
Monapay was born, almost at the same instant that thought crossed Hugo's mind. The solution is simple; to serve as an airtime payment solution for digital content providers in Nigeria. Here's why Monapay deserves attention. From the creation of the account on the website to adding products and integrating the system, there's something Monapay promotes more than anything else -- ease of payment.
No one can dispute the fact that everyone appreciates an easy life, or better put, an easier way of doing things. Similar to Monapay is CodaPay, which has been deployed in emerging markets (Indonesia, Malaysia) in the South East since 2013 and is serving the cardless population across the region.
Prior to official launch, Hugo had demonstrated the simplicity of how Monapay works to the Techpoint team, using another platform he owns Maliyo -- a platform that aggregates African based apps and content. The solution allows third-party platforms/developers to integrate its API.
What's more interesting is, just before December saw its last days, Monapay won ₦2 million from Access Bank's fintech event, Disrupt Africa. And if this is anything to go by, the panel must have seen the potential this startup wields. For all we know, it could birth a revolution of ensuring further adoption cardless payments, especially since conversation around getting rid of ATM cards has been ongoing recently.
Obviously, Hugo is onto something. And there's definitely more Monapay has in store. 2018 will tell.
ThriveAgric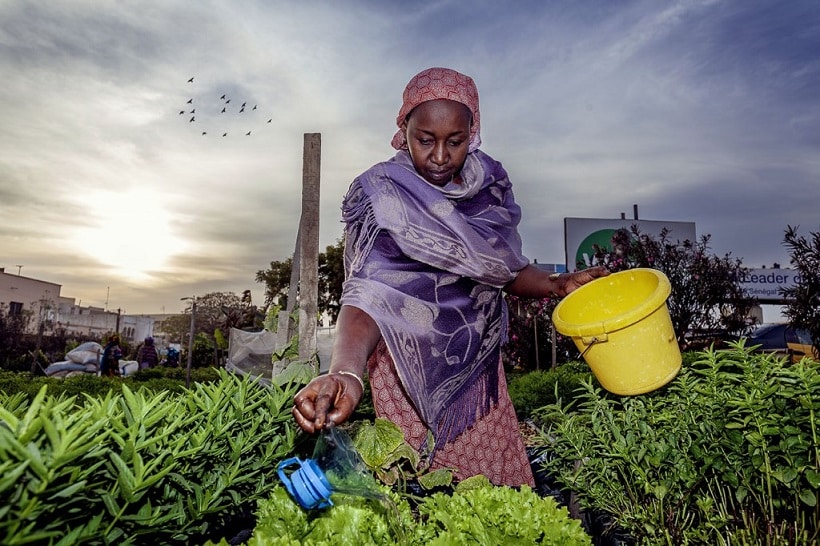 Once upon a time, the image of a rural dweller, struggling to till the land in a rural area comes to mind when one thinks of a "farmer". In recent times, that image has been replaced with the "barely-tapped" potential that the Nigerian agricultural space presents. And several entities are taking a more modernised approach to exploit Nigeria's  ₦21 trillion food industry. ThriveAgric is one of such.
As described on the website, Thrive Agric "gives you the opportunity to fund a farm, empower farmers, learn practical agricultural tips and share the harvest". Obviously, Thrive Agric is a welcome development and has given a major boost to farmers in its operations scope. The startup acts more like a middleman servicing farmers and individuals interested in investing in farming.
For individuals, it allows easy and insured investment with a promise of 23% ROI in less than a year. While farmers get access to the funding needed to embark on their farming operations.
Since inception in 2017, Thrive Agric has made notable achievements. The startup claims to have sold out more than 200 hectares of farmland, which is not up to a fraction of the 80 million hectares of arable land Nigeria is blessed with. Also, it was admitted as part of Ventures Platform's second cohort, which got it $20,000 in funding.
What's a more plausible edge for Thrive Agric is, the founders, themselves, are young farmers. Certainly, there is no doubt that Thrive Agric will definitely thrive more this year.
Dropque
There are several glitches and hitches that accompany job hunt and talent search. A lot of recruiters can attest to the fact that screening through myriads of applications to get the most suitable "fit" for the job is usually a herculean task. And for the applicants, waiting in line for a very long time before getting feedback on the status of their application could be frustrating.
The Nigerian Immigration Stampede of 2014 is a scenario that depicts how job hunting could result in loss of lives. The tragedy could have been averted if there was a system where interviews could be conducted without applicants being physically present. Dropque was founded to enable such a system.
According to the founder, Opeyemi Akinwoleola, the recruitment software saves up to 50% of the time spent on recruitment, both for candidates and employers. Dropque's interface allows recruiters to send video, file or text-based interviews to prospective candidates, whose responses are sent to recruiter's dashboard for easy shortlisting and collaborative assessments with other members of the recruitment team.
As it appears, CVs do not provide sufficient information for employers to make informed decisions at the early screening stage, Dropque believes the system it has provided will facilitate a better screening process and help the recruitment team to reach a more precise decision on their choice of candidate. In a nutshell, face-to-face interviews are eliminated; saving time (for the recruiters) and cost (for the applicants).
The MEST Incubator backed startup claims to already have 3,100 candidates taking interviews via the software. Indeed, Dropque is helping to solve a critical challenge while it looks promising at the moment, there's more to look forward to in the new year.
FarmCrowdy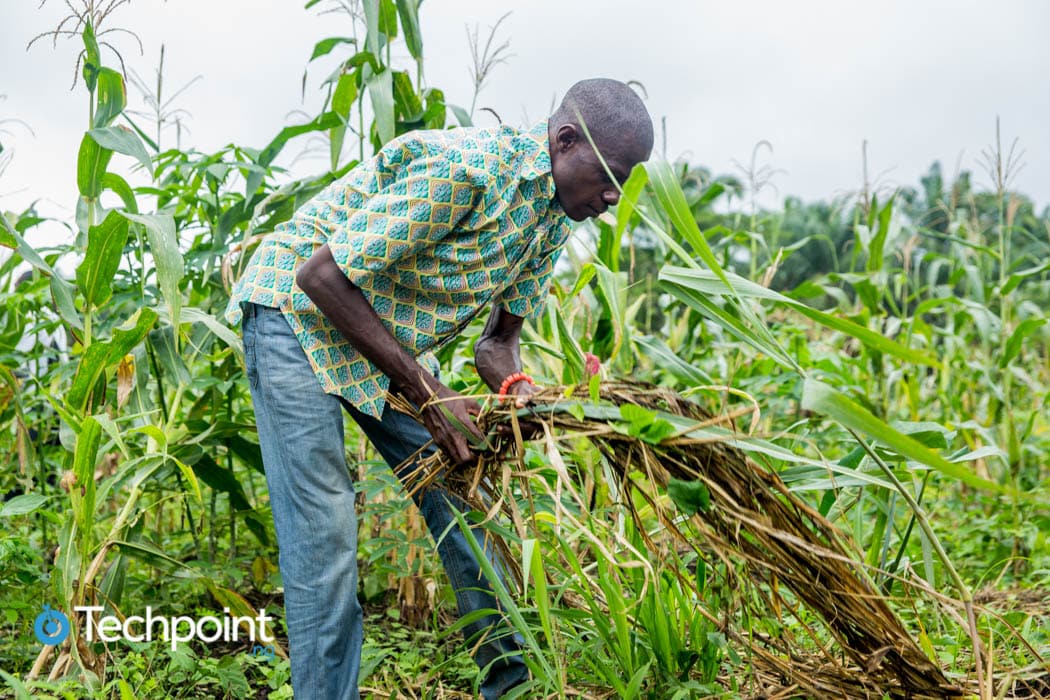 Owning a farm without necessarily having a farmland might sound impossible. But not to Onyeka Akumah, founder/CEO of FarmCrowdy. Onyeka is one of the few founders, who have personal connections with their startups.
FarmCrowdy was born in 2017 as a digital and crowd-funded agricultural platform that empowers farmers in Nigeria. The startup opportunes individuals to sponsor agricultural produce of their choice and get returns within a year. Obviously, FarmCrowdy was a welcome development. While many jumped at the chance of having insured investments, it has provided a system that now enables a lot of farmers in rural areas.
In August, FarmCrowdy emerged the first and only African startup selected by Techstars Atlanta to undergo its accelerators programme with $120,000 in funding. As it turns out, that was only the beginning. Another funding round followed just in December. FarmCrowdy secured its seed round of $1 million from Techstars Atlanta and other international investors.
What FarmCrowdy intends to do with the recently secured funding is particularly what ignites interest. The plans are to extend services across 20 states in Nigeria, work with 4,000 more farmers, and engage tens of thousands of new followers and sponsors. These plans beat its current record of 1, 000 farm sponsors and about 2,000 small-scale farmers. Obviously, a lot is set to happen with FarmCrowdy this year.  You should definitely stay tuned.
QuickCheck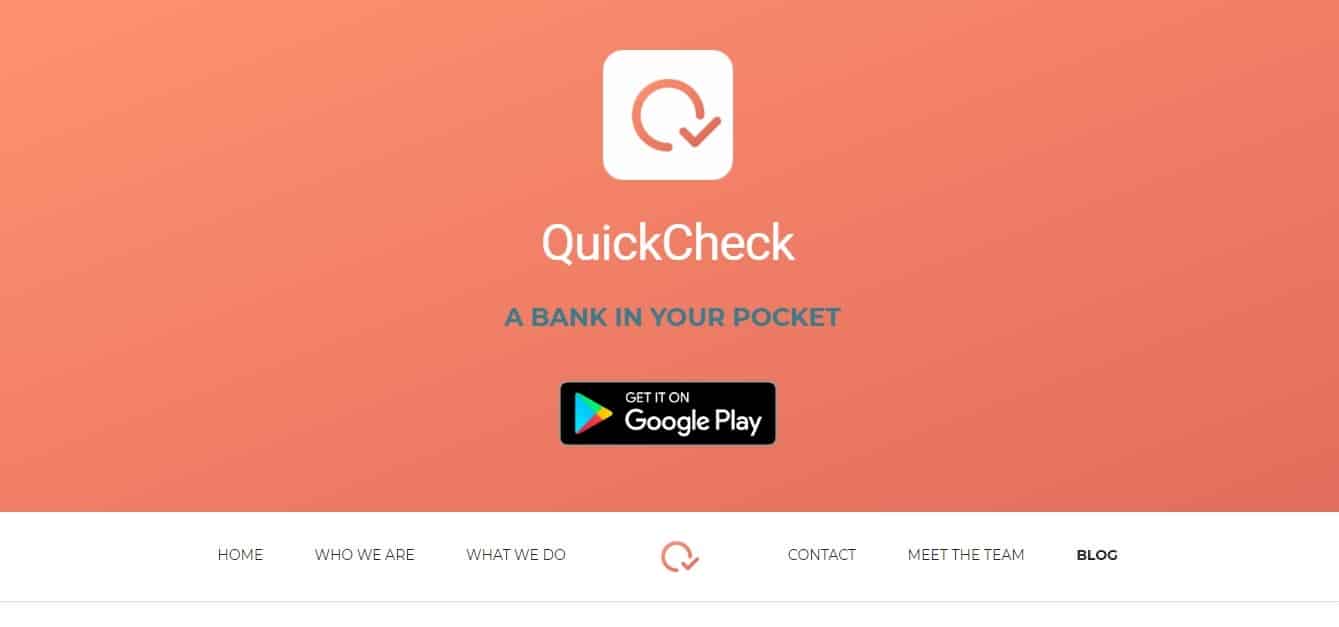 Nigerian fintech startups have gained a lot of interest over time and have been able to record worthwhile accomplishments. QuickCheck is another Nigerian fintech Startup that aims to provide banking services to the underserved. The term "underserved" in this context refers to neither feature phone users nor the financially-excluded. Even among the estimated 20 million smartphone/mobile app users in Nigeria, there's a huge number that is dissatisfied with the banking services given by direct Nigerian bank apps. The fact is, even smartphone users haven't been fully served.
For instance, Zoto has been able to provide airtime recharge services in a different way, and Paylater is a mobile app that gives loans to users and claims to process about 1,000 loan orders on a daily basis (no banking app does at the moment). Currently, QuickCheck has its core in the combination of both; giving out instant loans to users and airtime recharge.
But unlike Paylater and Zoto, QuickCheck is working on other products, which are currently in the pipeline.
The Seedstars-backed fintech startup will, in addition to its loan and airtime recharge services, make available debit cards and allow users access to unlimited bank accounts via one mobile app. The latter is particularly interesting. It is said that an average Nigerian has at least 2 bank accounts. This implies at least 2 different bank apps on one's mobile phone.
On one hand, QuickCheck's intended solution might take away the stress of having to open series of banking apps to access one's multiple accounts. On another, would it be the end of using direct mobile banking applications?
Perhaps, 2018 will give us the answer.