Techpoint Innovation Tour 2017 (Southern Nigeria Edition) is made possible by our primary sponsors — GIGM.com and Riby.ng
Location partners (Aba/Umuahia) include: Unilever, LearnFactory, Innovation Growth hub, Vigan Press, and Clintonel. 
---
After a super exciting Sunday evening filled with music, food, and merriment, it was business, as usual, yesterday morning -- the ninth day of the 2017 Techpoint Innovation tour.
The team set out for breakfast at about 9:40 AM and we made our first stop at the Vigan Press, a digital branding, and printing company, afterward.
The entire team learned a bit about the printing business as Josh Uma, the  CEO of Vigan Press and our location partner in Umuahia, gave us a quick tour of his facility.
After an interesting visit, we left Vigan Press by 12:08 PM for Ojuwku bunker, the venue of our Umuahia meetup which would hold later in the evening. Once again we were glad to have Daniel Chinagozi join us as we made our way to the bunker
With ample time on our hands before the meetup, we settled for yet another tour as we took a walk through history.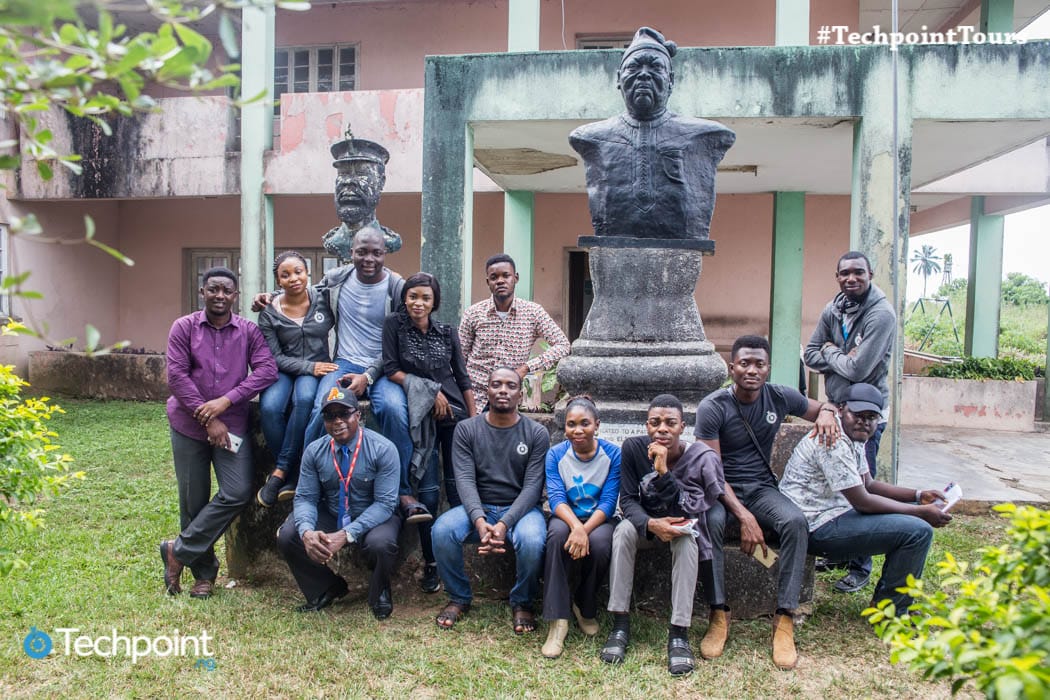 Led by a guide, we made our way through the musty Ojukwu bunker that housed memories of the Biafran war. The 26.8 feet deep bunker, where secret meetings were held during the war was built in only 90 days.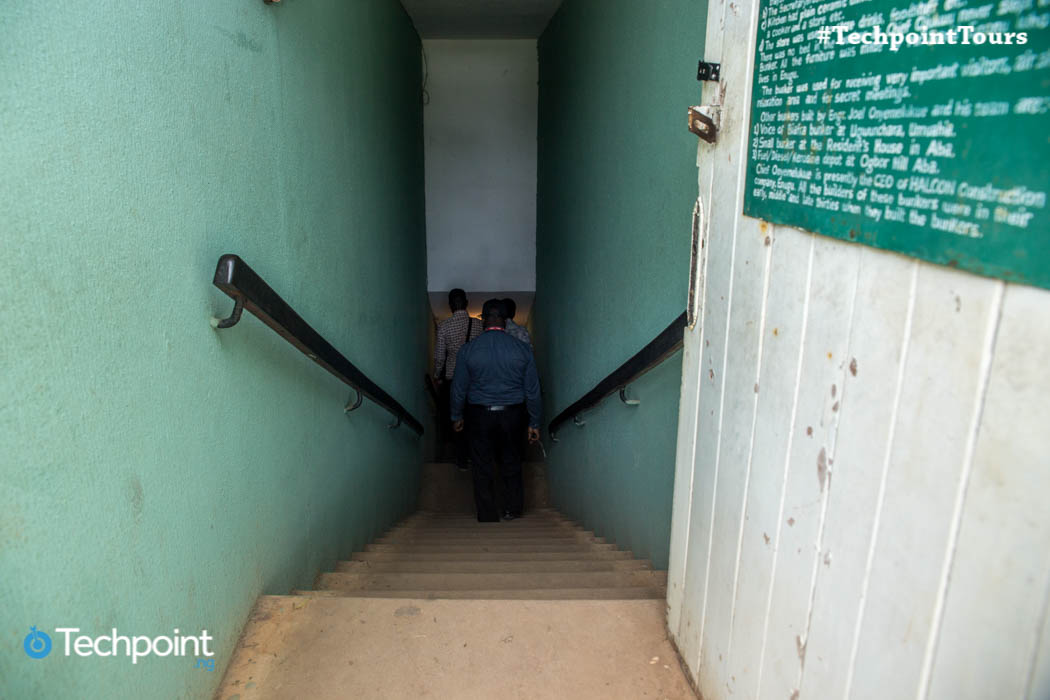 Preparations for the meetup saw us leave the bunker for Shoprite in the heart of Umuahia. Disappointedly, we were faced with closed doors at the popular store. Yet you can trust the Techpoint team never to waste a trip, we still made out time for some exciting team shopping in the mall.
Thankfully we got all we needed outside the mall and we made it back in time to host our guests at our first meetup in Abia state.
Let's talk, Abia
The meetup kicked off at around 4:30 pm and Victor, the anchor of the day, took center stage as he gave the introductory speech.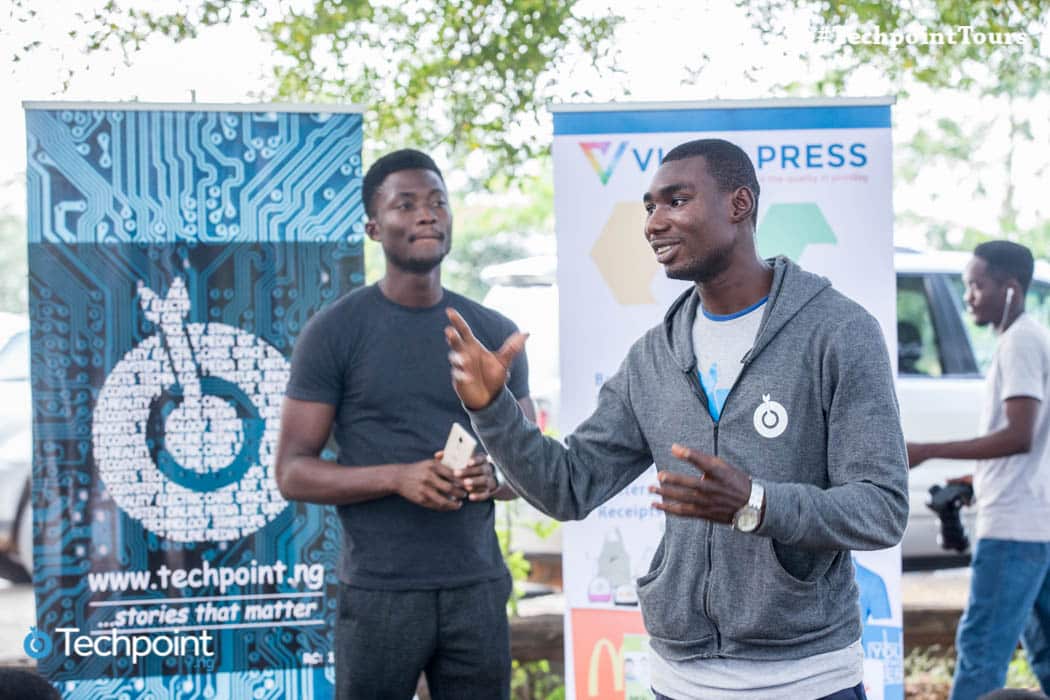 Muyiwa soon shared some valuable tips about how startuppers can leverage the media in their business.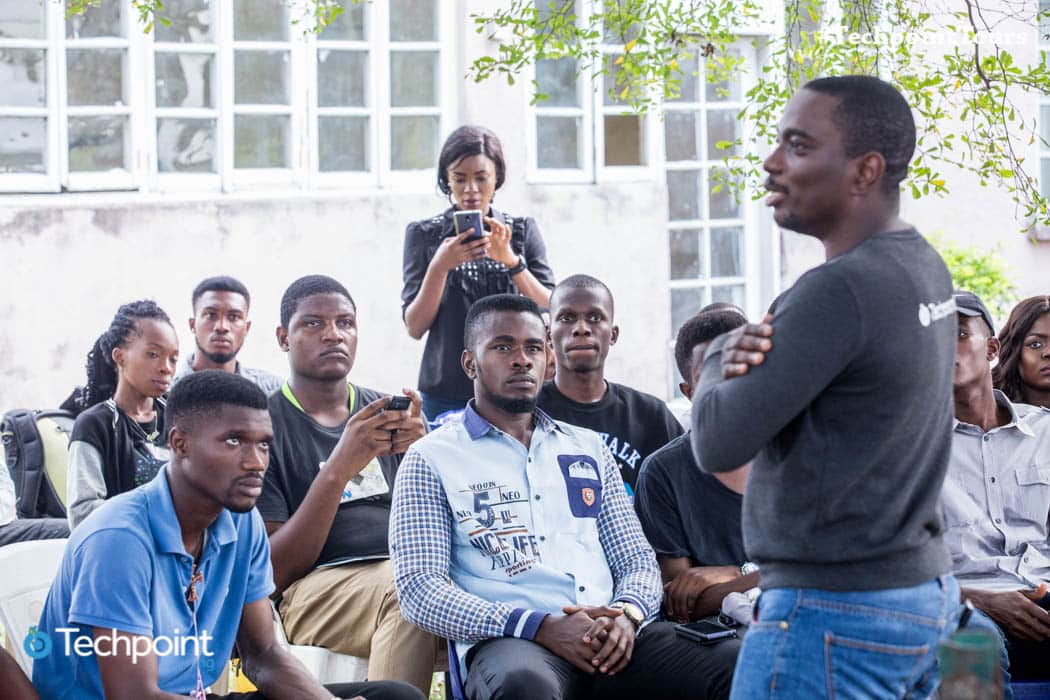 And then it was time for the general Q & A sessions where attendees shared the challenges they face and this sparked interesting conversations around networking, mentorship, funding and skill acquisition.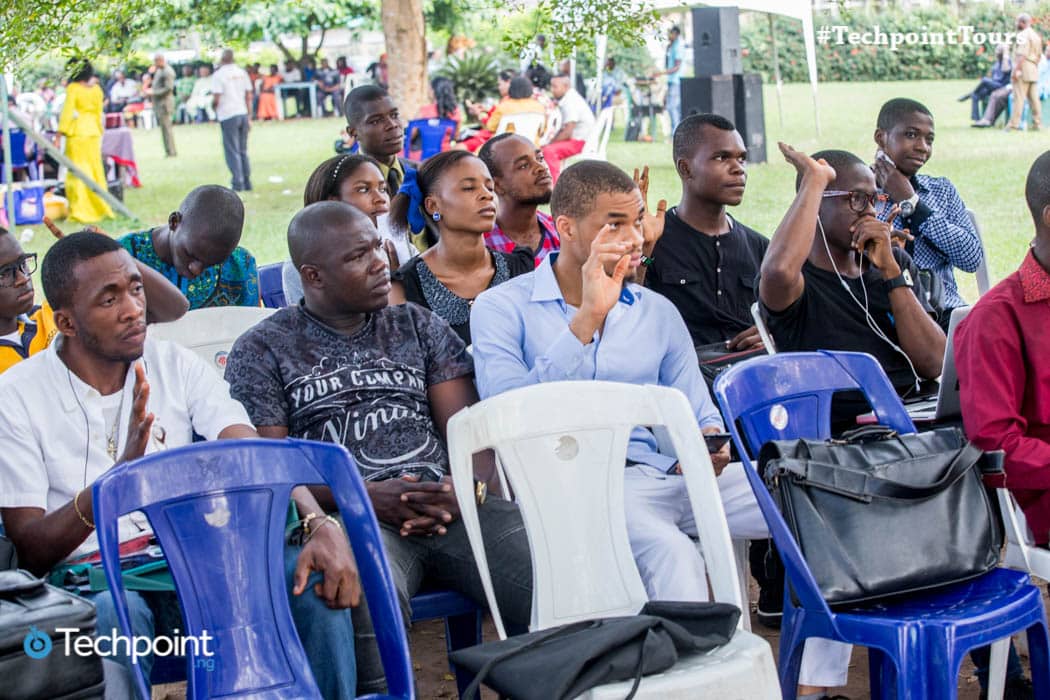 Thankfully, we had some established players in the tech scene in Abia state including, Chibueze Ukaegbu, the founder of Learn Factory, Daniel Chinagozi, and Josh Uma who were on ground to share interesting perspectives and experiences on these issues.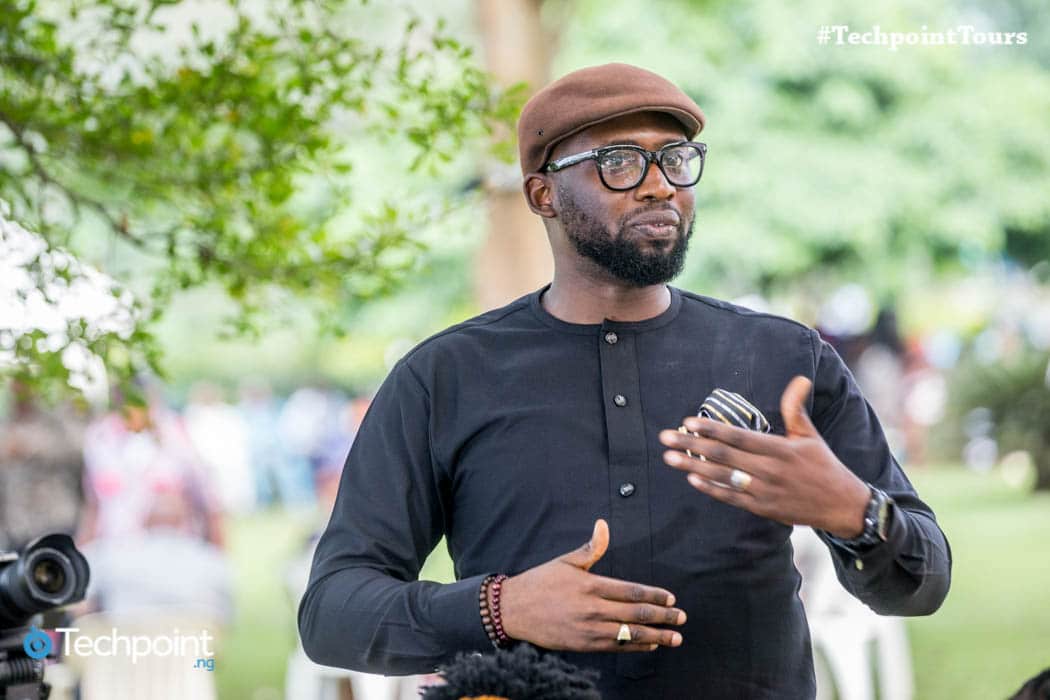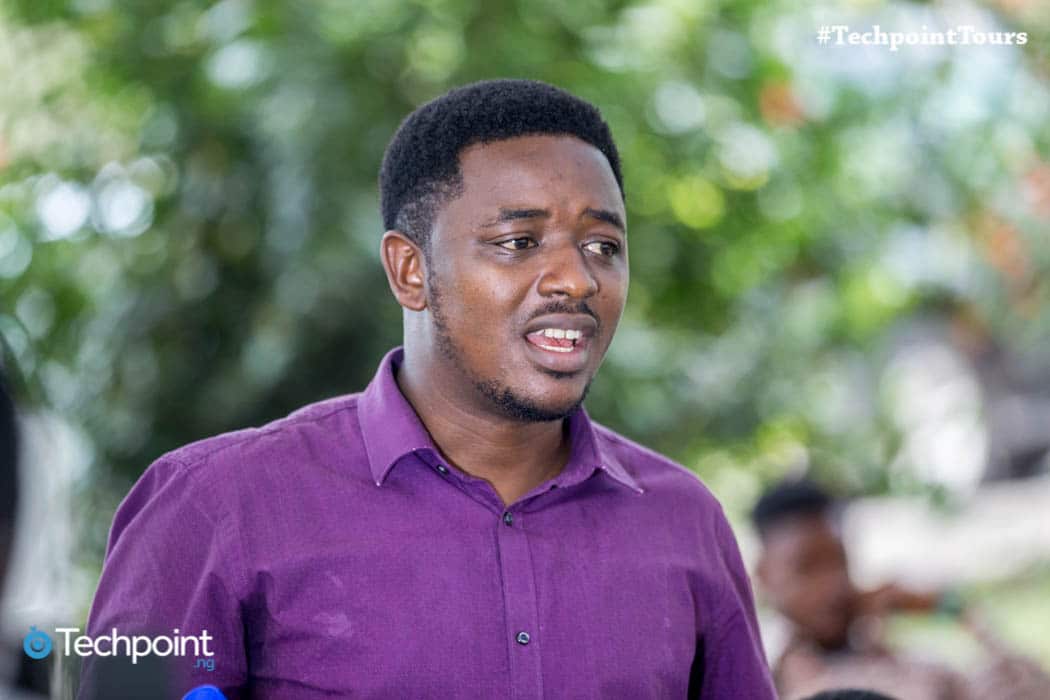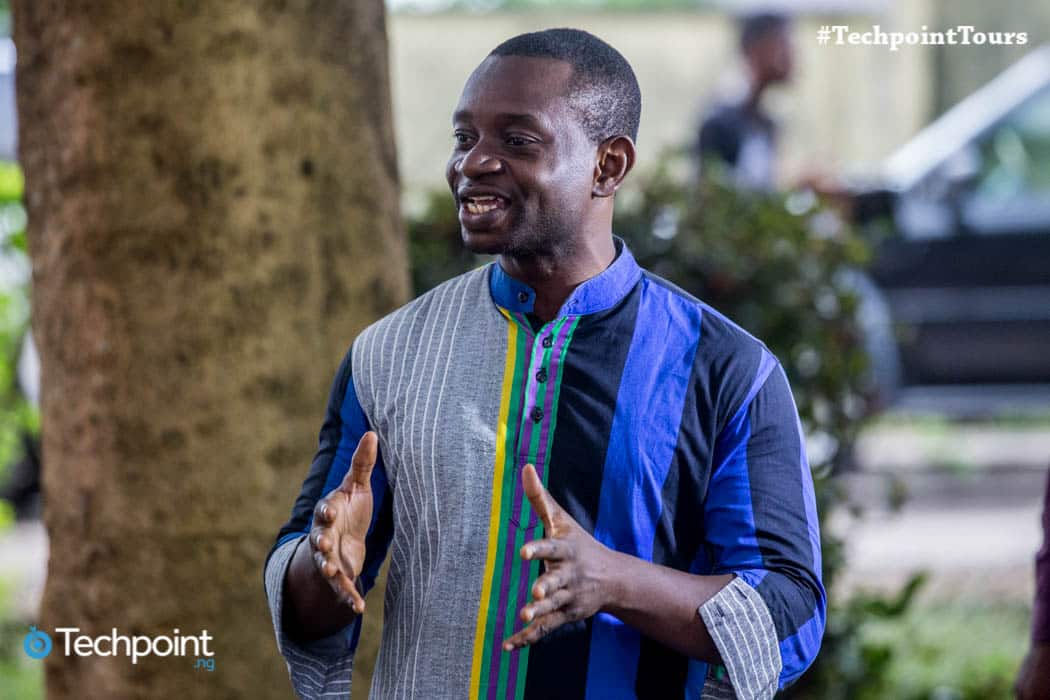 In the end, we all agreed that there is a need for players in the tech industry in Abia state to come together more often and collaborate in order to boost the budding ecosystem in the region. Hopefully, this Techpoint meetup will set the stone rolling.
And as we watched darkness descend upon us, this group photo couldn't be postponed any longer.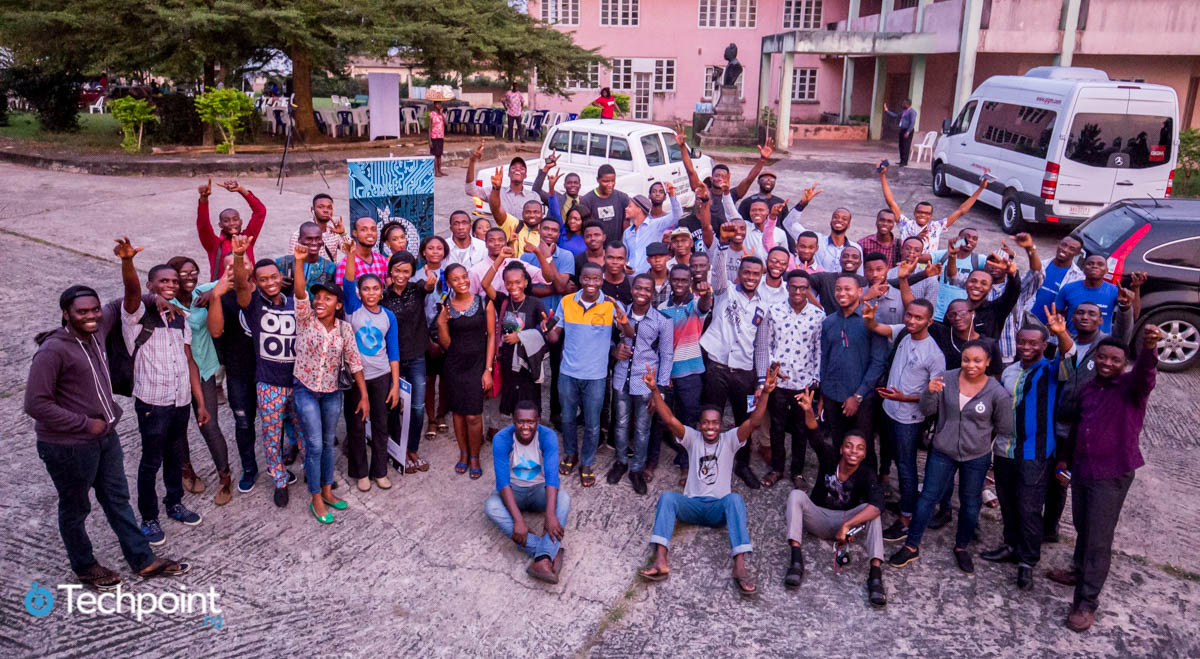 We also had a souvenir for all our attendees, courtesy Vigan Press. And there were also extra gifts for the first 20 attendees as they parted with this gift pack from Unilever.
Then  it was time to network before we finally left the Ojukwu bunker at about 7: 30 pm after another successful meetup.