There's an irony of life that often catches up with everyone: seemingly little tasks are the biggest eaters of productive time. Such tasks are often cloned in several forms: could be booking a flight, hailing a cab, ordering flowers for the family anniversary, just name it. Did I mention a never-ending to-do list?
In the bid to free up time and be devoted to more productive works, most people, (especially busy executives and employees) delegate these time-consuming tasks to virtual or personal assistants. Olu Assistant is one with a difference.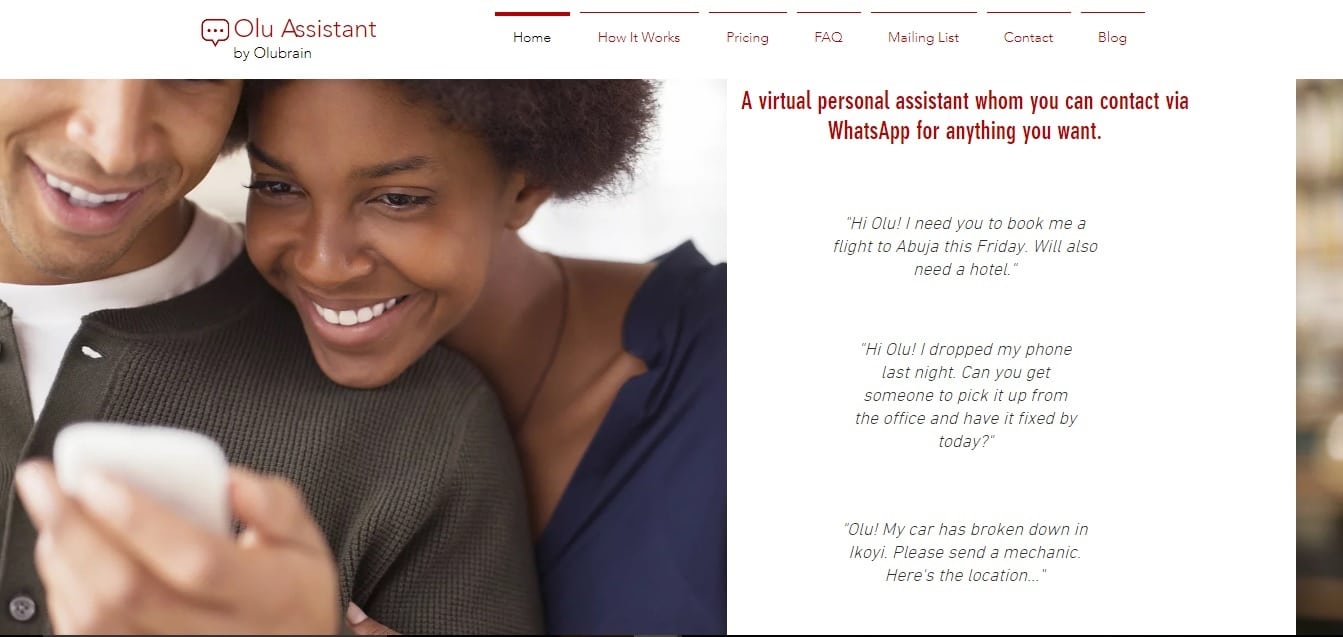 Launched on January 11, 2017, it provides an automated virtual assistant service, and it's completely operated via WhatsApp. Just like any virtual assistant, Olu Assitant can handle a wide range of tasks and errands for you; sort out dry-cleaning/laundry, arrange a chef to prepare you a meal at home, go grocery shopping, schedule appointments, make travel arrangments, wakeup calls, reminders and much more.
The mobile app runs on a subscription model. For as low as  ₦ 5,000 per month, Olu is ready to assist between 9am-6pm from Mondays through Fridays.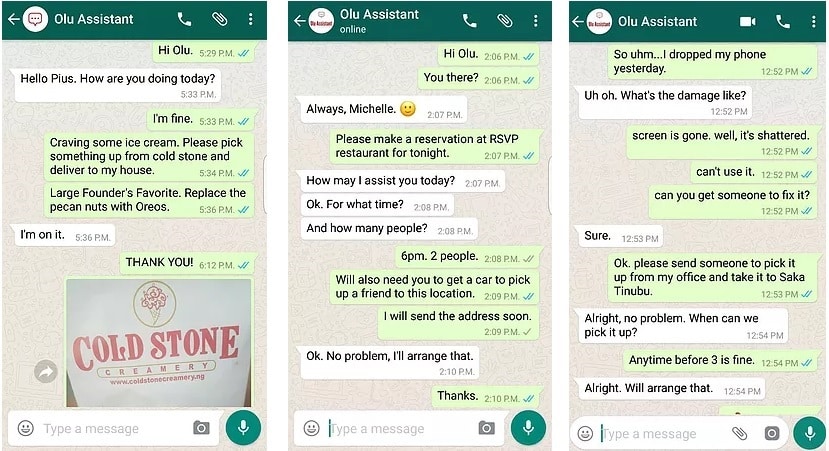 Olu Assistant is quite straightforward to use. Users will only need to save the WhatsApp number and then select their preferred subscription package. The mobility of service (Via WhatsApp), affordable pricing (compared to hiring a physical personal assistant), and easy structure (which allows customers request niche services) are chief among the relief and benefits that Olu Assistant gives.
What's more interesting is that every new user is entitled to a 3-day trial. After which, Olu assistant charges for usage. The app is owned by Olubrain Technologies, with Nosa Igbinedion as founder. If you are always burdened with minute tasks, Olu Assitant could proffer the much-needed relief.
You should get started on the website immediately.
---
Discover new startups every weekday by noon (WAT) | Pitch your startup here.