On the 21st of October, 2017, I visited the Aiyetoro Community Hall in the slum area of Mushin. This venue sat no less than 20 women.
If I didn't known better, I would have thought they were preparing for a women-only examination. In fact, these women gathered for a free vocational training programme organised by Mamamoni.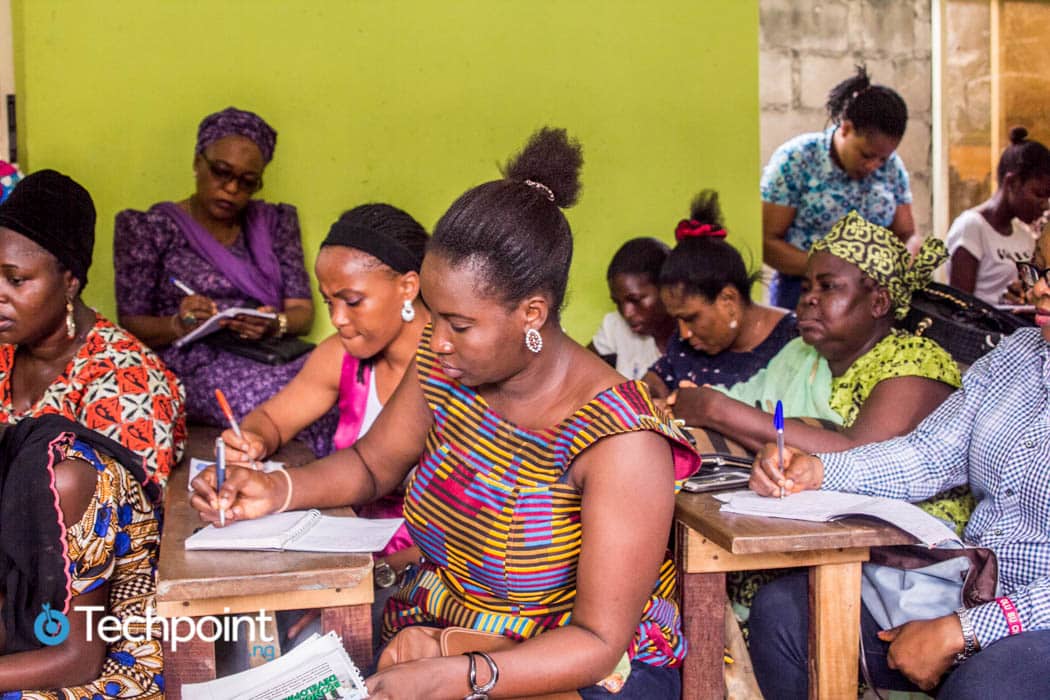 Although majority of them covered their dejection under fancy attire, their body language suggested they could use some financial upliftment now more than ever.
Seated by a close-range window was Madam Oluwatoyin Akinbo, a single mother of four children who has constantly been in search of a perfect side hustle to support her small catering business.
Over the years, she has had to pass on several opportunities because she lacked financial requirements. But when she heard there was a free training programme organised to help women of her kind earn passive income, she knew she had to be involved. And so she dragged herself, all the way from Okokomaiko.
"I came here with my pen and paper because I really do not want any important fact to skip my notice," Madam Oluwatoyin told me by the end of the four hour-long training session, "Today I learnt how to make soap and that would go a long way in supporting my catering business."
Empowering women to build sustainable businesses
Having grown up from a poor background, Okocha Nkem Christiana understands what it feels like to live without any form of financial support. From hawking on the streets of Lagos to serving as a housemaid, Nkem's childhood was a constant battle to make ends meet.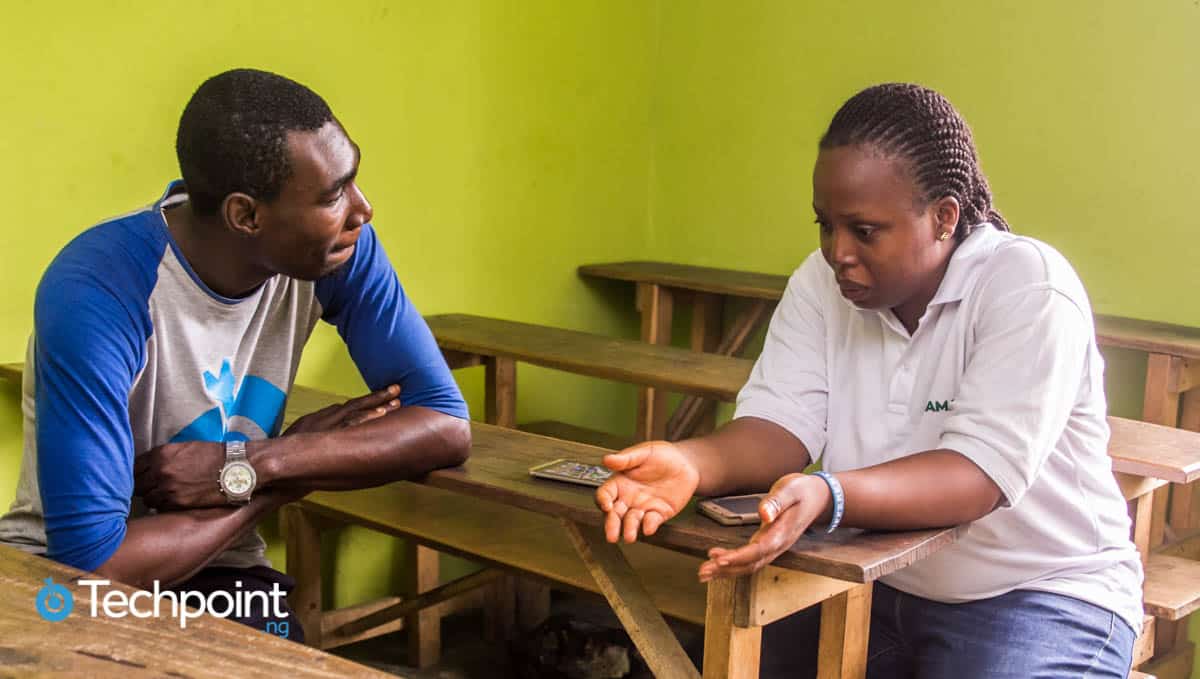 "No girl child deserves what I went through because at some point in my life I had very low self-esteem," Nkem recalls.
Nkem's experience can be summed up in 19 years of complete hardship. But those years enabled her to develop love and empathy towards the plight of women who are financially challenged.
In 2014, she founded Mamamoni, a social enterprise that now empowers low-income rural and urban slum women to break the chain of poverty.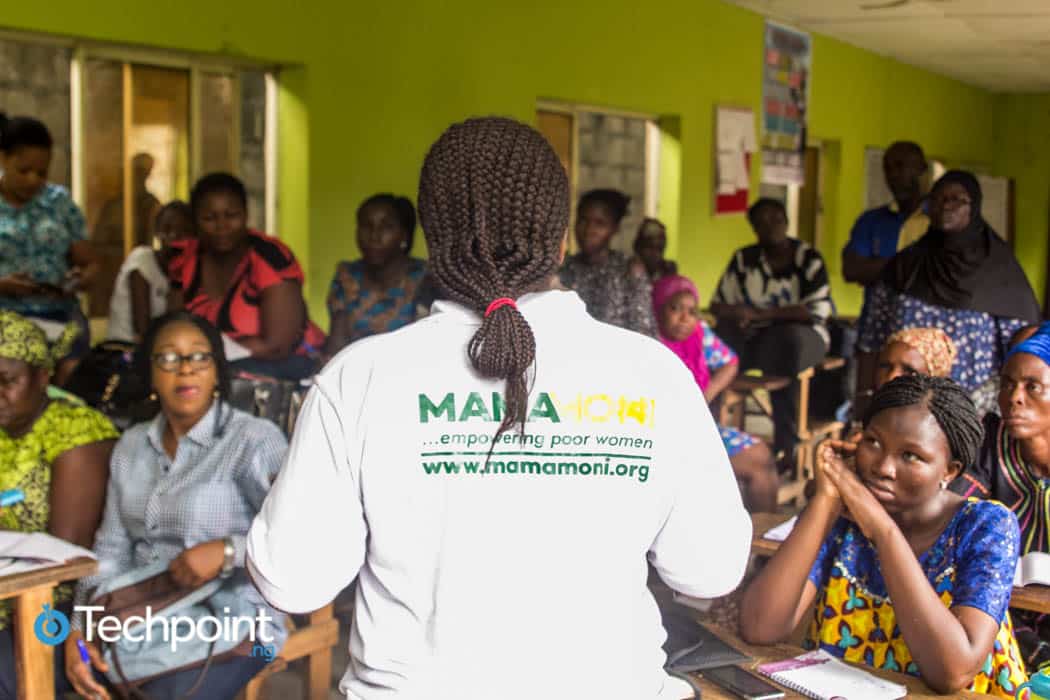 According to a report by the International Labour Organisation (ILO), women make up nearly 70% of the world's poor and by extension, earn 30-50% less than men. The United Nations further highlights that only 50% of women of working age are in the labour force, compared to 77% of men. This gender gap in labour force participation remains especially large in Africa.
Quite frankly, these figures remain an existential reality for most of the women that gathered at the Aiyetoro community hall, hoping to finally break loose from the vicious poverty cycle.
As Nkem puts it, "Women are usually the most vulnerable species in the society. But if empowered, they are a great tool for societal impact."
While more women in many rural communities are working, the great majority of them are merely swelling the ranks of the working poor. So, Mamamoni's free training sessions are meant to teach these women vocational skills they can simply build a business around to earn money.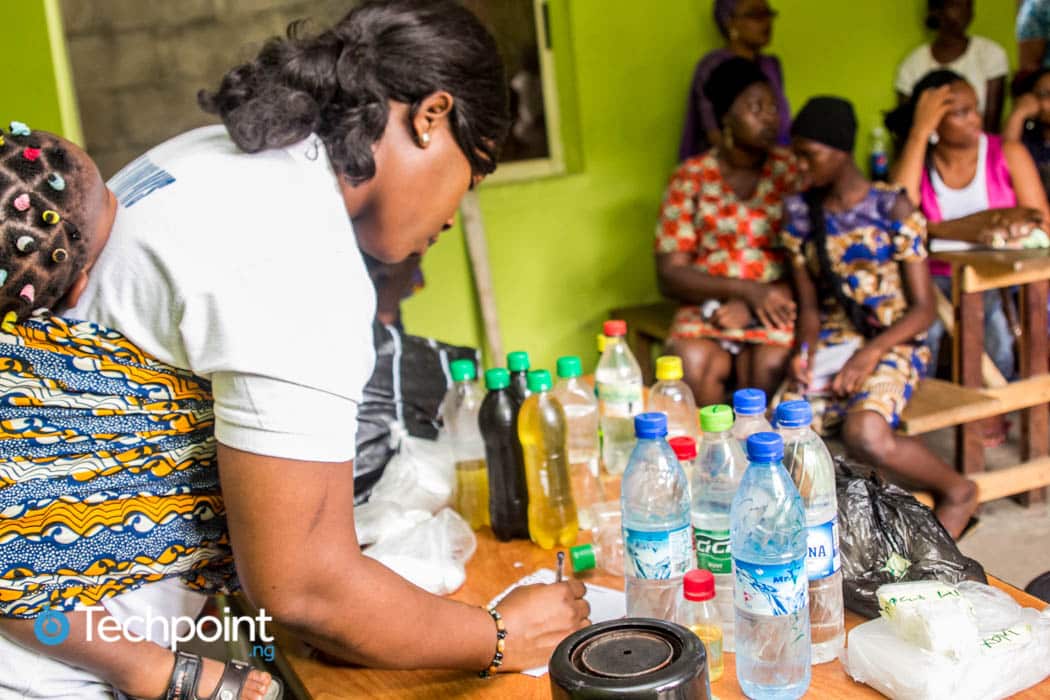 But the vocational skills training alone isn't enough. The challenge here is that after these training sessions, some women still find it hard to get their business running without good financial support. This informed Mamamoni's lending programme.
The lending platform allows investors (individuals from around the globe) to invest in these women (their resulting businesses) and earn a certain percentage interest off their principal amount.
The women are organised in groups of ten with a group leader. The loans, with accompanying interest, are repaid weekly to the group leader, who then remits to Mamamoni. This social process contributes largely towards what Nkem describes as a "phenomenal loan payback record".
So far, over 100 women have gotten loans from the lending platform.
"For the few that couldn't repay, I discovered they rather used the money in offsetting children's school fees, house rent and other domestic expenses," Nkem explains, "For this reason Mamamoni established a NAFDAC certified soap factory to employ these women and those who initially struggled with packaging and branding in their businesses."
While she refuses to disclose the amount generated by her factory so far, she confirms that it is doing very well.
Challenges with funding
Mamamoni has only been operational for 3 years, yet it has impacted the lives of over five thousand low-income women in rural communities across Lagos.
As much as the numbers sound impressive, Nkem maintains that more could have been achieved under the period. This is because the entire business has suffered severely in the absence of funding.
In 2015, Mamamoni got a $5000 grant from the Tony Elumelu Foundation and in the same year managed to get the US embassy in Nigeria to fund the free monthly vocational training.
Few months after launching the lending platform, Mamamoni was shortlisted among 30 top innovators for the Aso Villa Demo Day and got a ₦9 million grant -- all of which went solely into building the soap factory. Mamamoni later pitched at the Mandela Washington Foundation in the US this year and got additional $3000 grant for placing third position.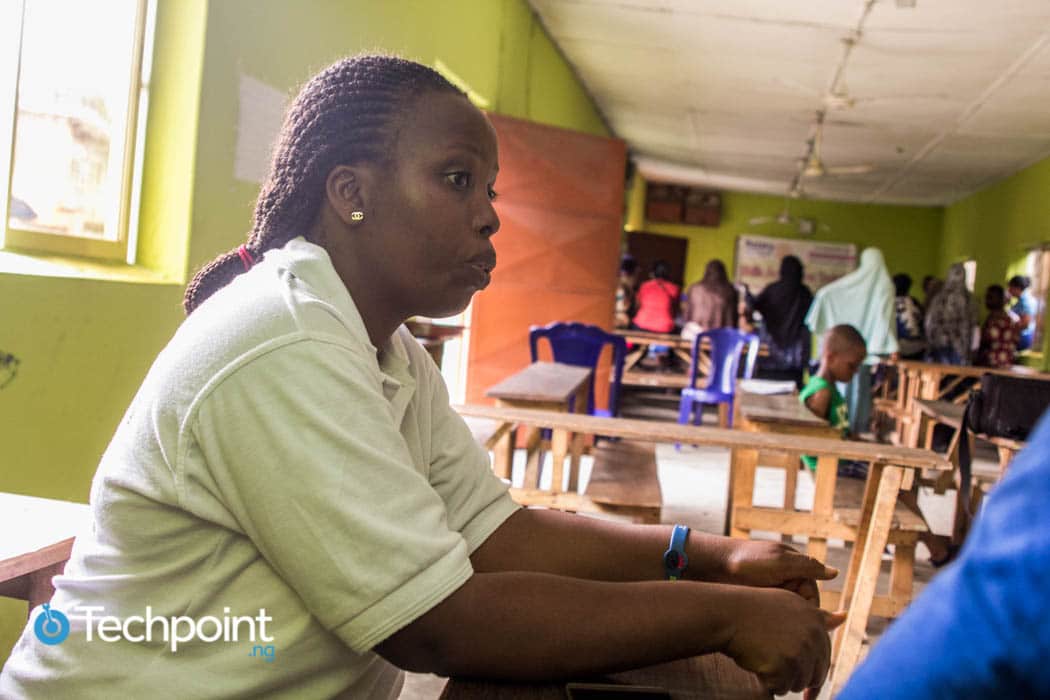 "With these grants, more women started requesting for more money," Nkem explains, "We had barely enough to satisfy their requests and this is why we are looking to grow the number of active lenders on the platform to an appreciable level."
"We cannot keep waiting for international investors when we have individuals that have these monies within. With as little as ₦10,000 to ₦20,000, you can be an investor," she adds.
It does come as a surprise that Mamamoni is struggling with getting loans for these women. Perhaps potential investors consider investment in women a mere humanitarian course -- rather than a viable investment option.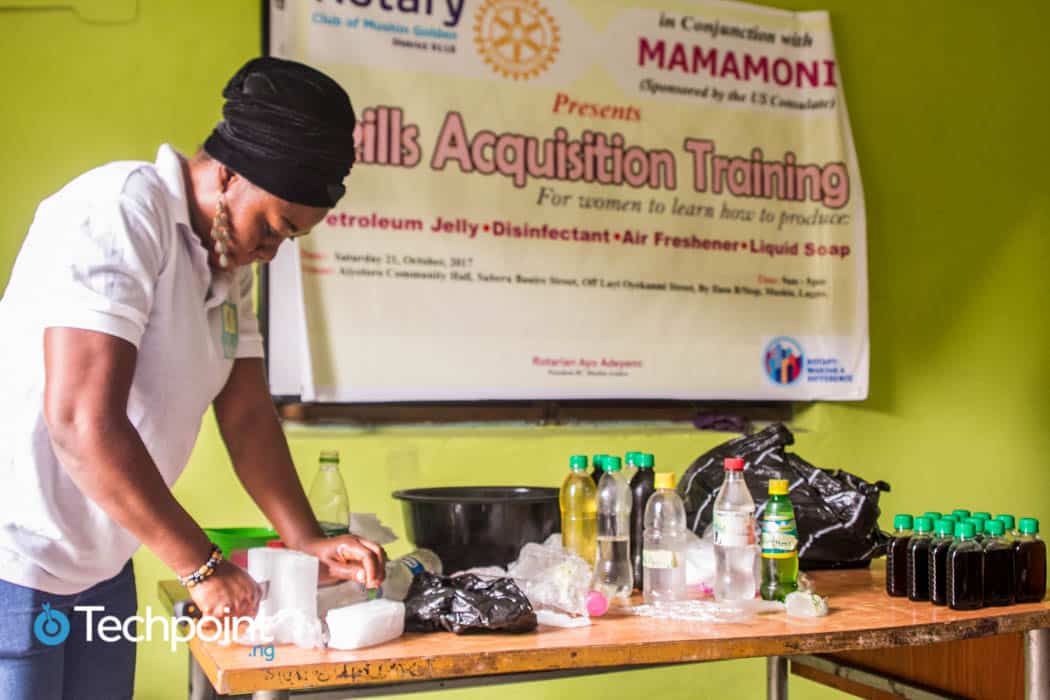 The fact that all funds received by Mamamoni till date came in the form of grants, speaks volumes. Or could it just be that potential investors do not consider a 5% repayment interest attractive enough?
Nonetheless, it doesn't take away from the fact that Mamamoni has achieved quite a landmark without funding.
Future expectations
"Our target is to reach a large number of women, including those outside of Lagos," Nkem explains, "and this is almost impossible without raising investment that will enable us to work on that pedestal."
To achieve this, Nkem emphasises the need for more "impact investors" who are concerned about the upliftment of women rather than those looking for short-term gains.
Poverty and hunger levels remain high in rural areas, remote communities and among women. If Mamamoni is to reach out to these women, there is no doubt it would need all the support that it can get.