The rate at which waste accelerates environmental degradation, especially in developing countries, is alarming. The Green Institute, an environment/people-centred organisation is on a mission to help maintain the natural environment (planet) while adding value alongside.
To achieve its mission, Green Institute infuses a unique blend, which makes it serve a dual purpose: education and healthy environment.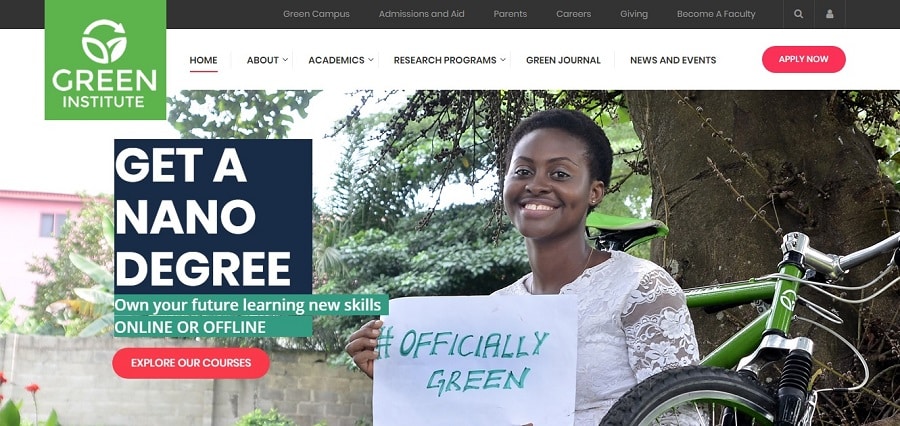 The process is straightforward and simple. It gives young people -- from the poorest communities -- the opportunity to trade their waste for a quality education.
Launched on August 17, 2015, the Ondo-based organisation has Adenike Akinsemolu as its founder and Olawuyi Damilola as the President. In addition to its educative activities, the organisation also builds social entrepreneurship.
We are committed to providing access to eco-friendly education for anyone who wants to learn fundamentals and upgrade their skills.
The Green Institute currently offers Nano-degrees (both on-site and online) with academic programs in faculties of Sustainable Science and Technology, Sustainable Business and Entrepreneurship, and Sustainable Social Research and History. These faculties provide students with information and skills necessary for global development. Also, it equips learners with unlimited access to relevant educational materials.
"With Green Institute's repertoire of seasoned and established professionals as faculty members, students are bound to have the best of learning experience," says Adenike.
If you wish to exchange waste for education, visit the website immediately.
---
Discover new startups every weekday by noon (WAT) | Pitch your startup here.