Without a bridge number, Tecno Mobile jumped from the Phantom 6 to the Tecno Phantom 8. Like its predecessor, the Phantom 8 was also launched in Dubai; a move I strongly suspect is meant to capture the Middle Eastern market.
Here is a picture tell-all of the Phantom 8.
Specifications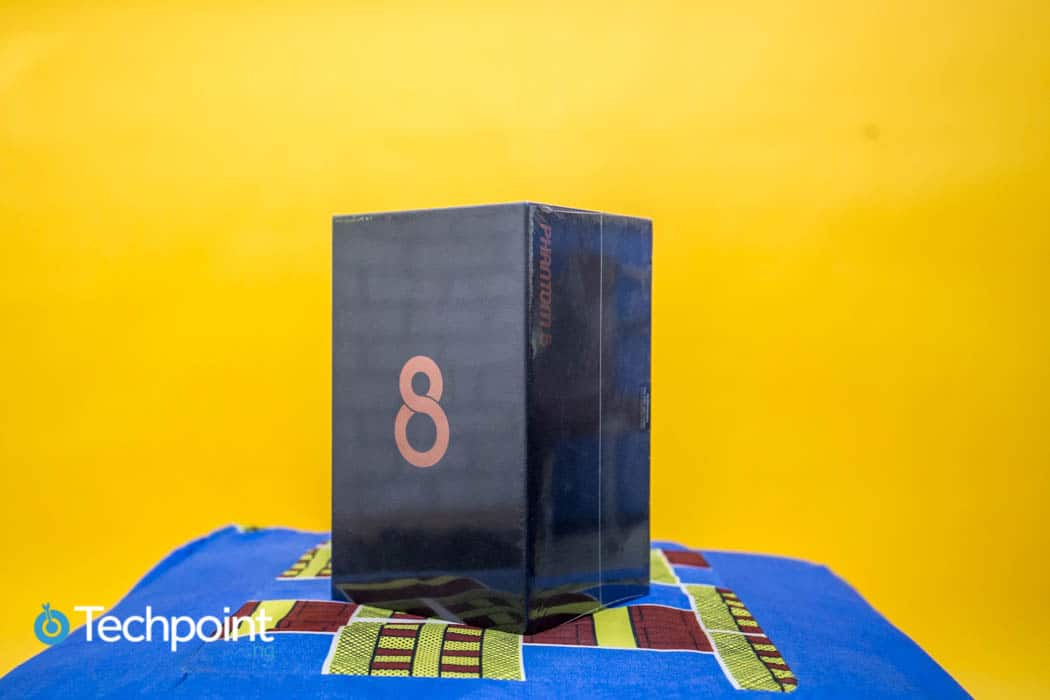 Android  7.0
5.7 " Full HD Screen
2.6 GHz Octa Core Processor
6GB RAM
64GB internal expandable memory
Dual SIM capability- Micro SIM cards.
12 & 13 MP Dual Auto-Focus rear cameras with Tri flash
20 MP front-facing camera with Flash
3,500mAh non-removable battery
Fingerprint Identification
USB Type C
The box
Like Phantom 6 and 6 Plus, paper encasement of the Tecno Phantom 8 is a black cardboard cuboid box with the number '8' etched in gold in the middle.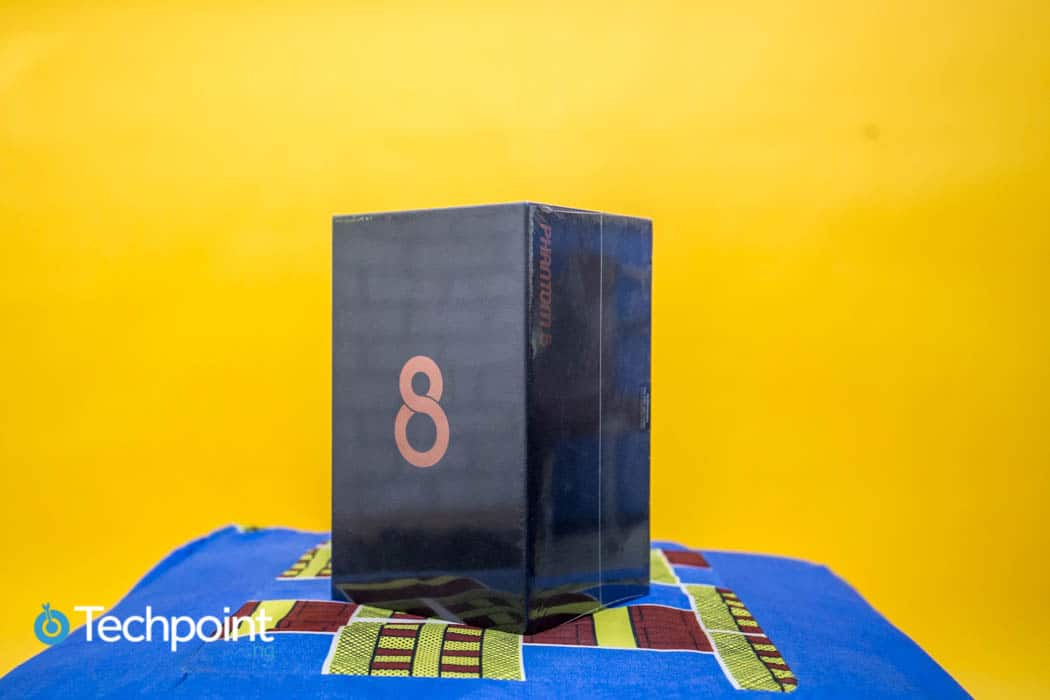 It is wrapped in protective plastic to avoid moisture and tampering.
Another 'DO NOT BREAK' seal is on the lid of the box
After taking off the wrapper, the box surprisingly opens up threefold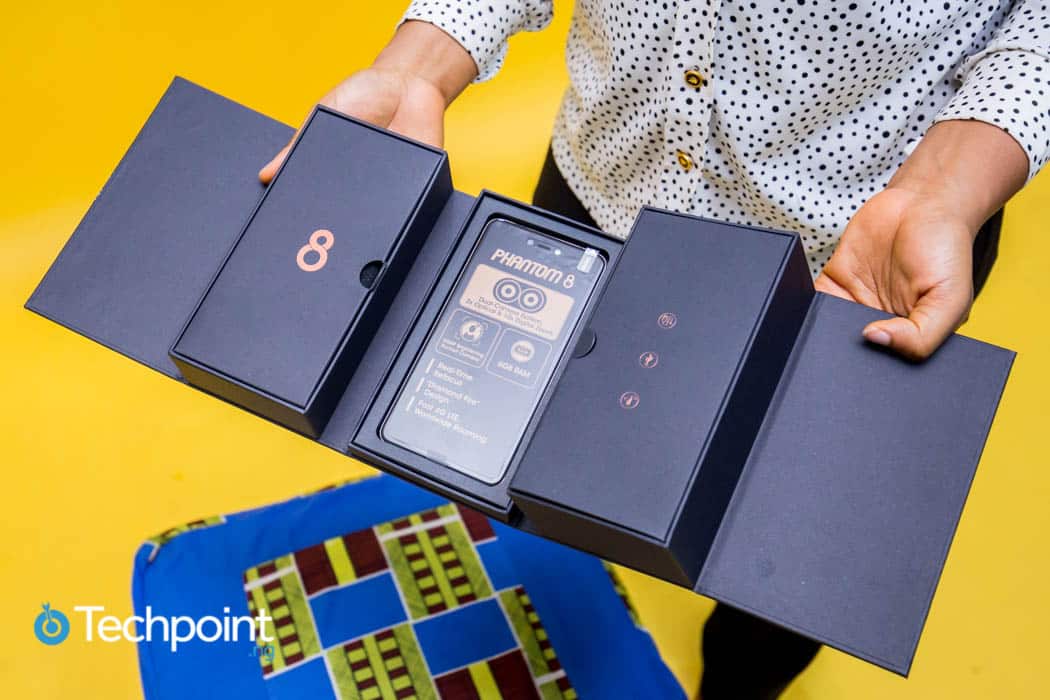 A unit of the Phantom 8 is in the middle compartment and the two on the flank contain accessories.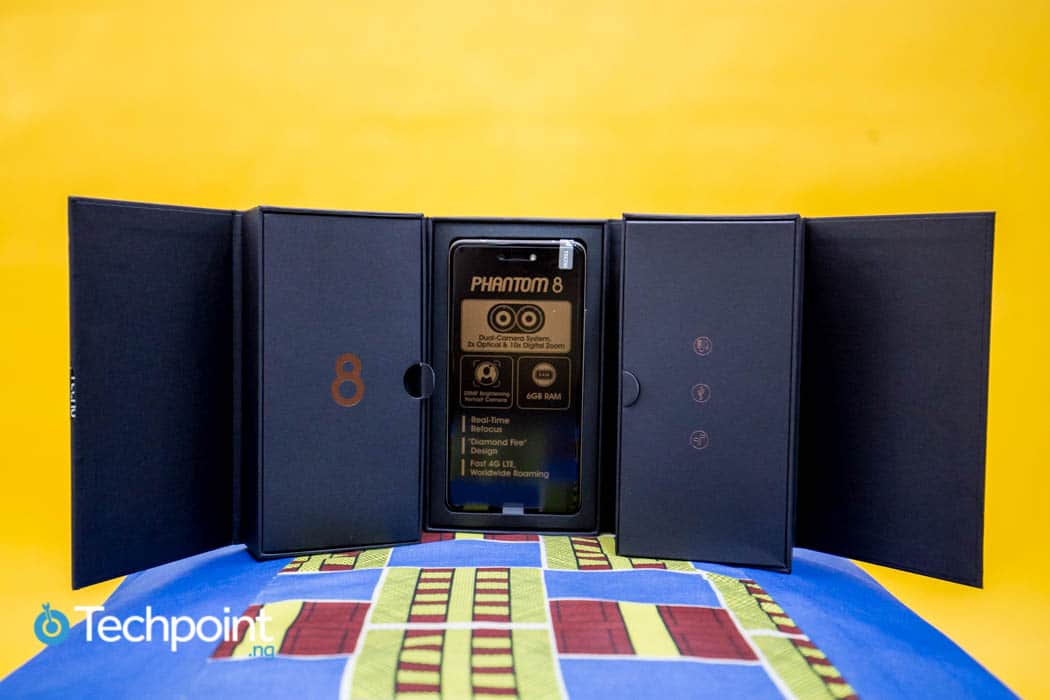 The box is a bulky affair and most of the content is styrofoam and fluff as there are no extra accessories apart from the regular.
Earphones, charger head, USB cable, ejector pin, rubber pouch and informational literature; all regular accessory.
Here is a closer look at the unit of the Tecno Phantom 8
It is a lustrous full metal jacket affair
The body
The receiver is sandwiched between the 20MP and its accompanying flash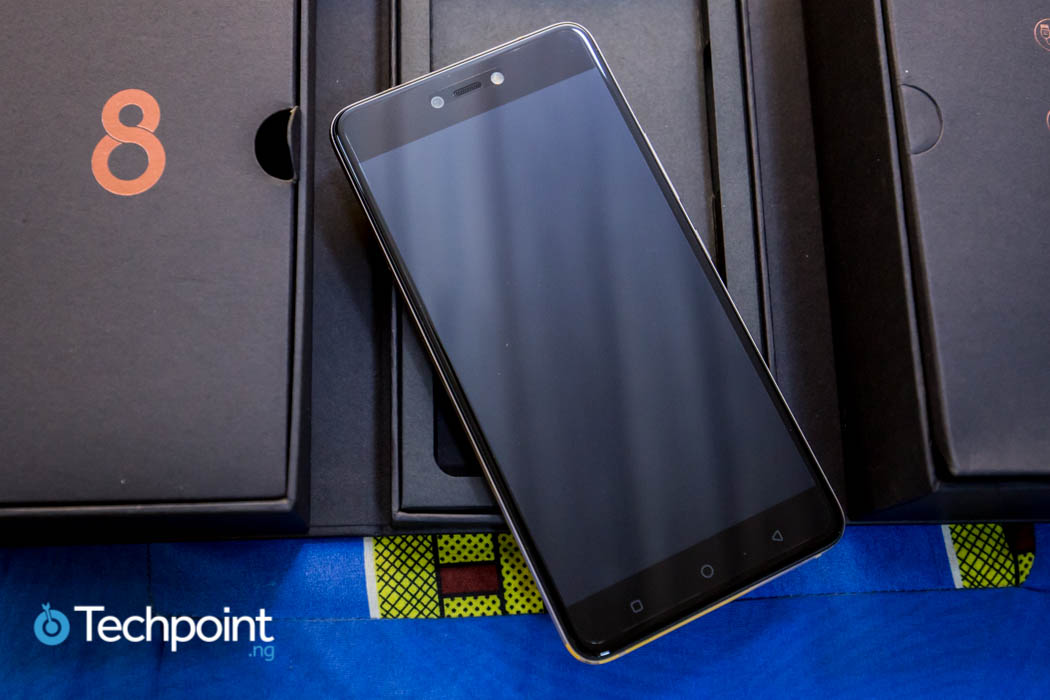 A 3.5mm headphone jack is nestled comfortably atop the Phantom 8

A hybrid SIM card slot is on the right side of the Phantom 8,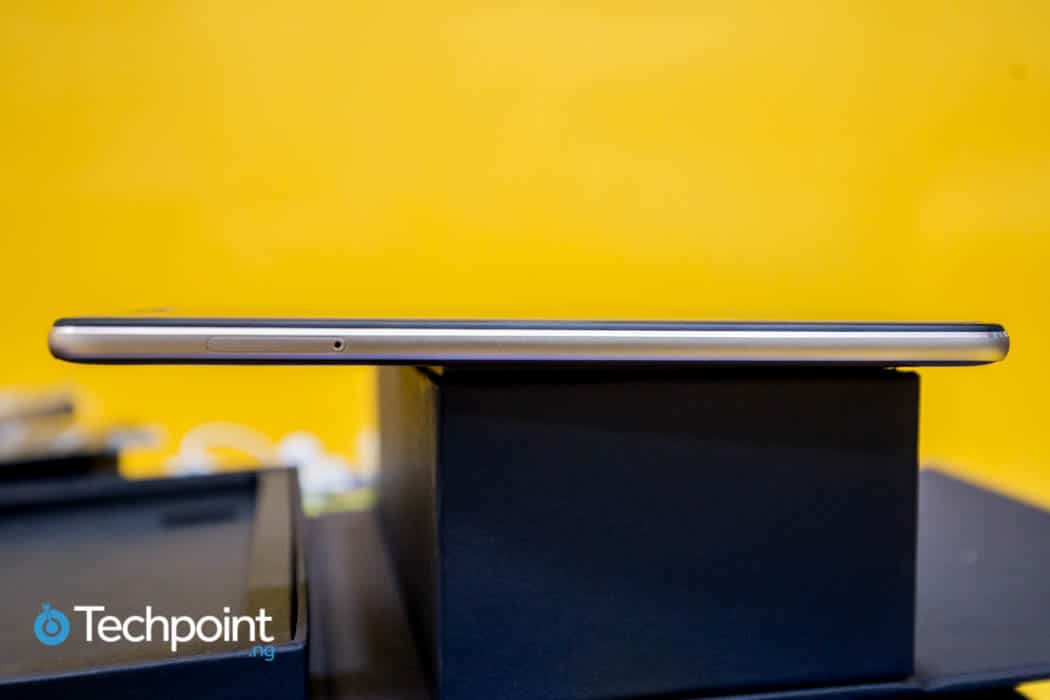 While volume rockers are slightly above the power button on the left side.
The speaker grilles and USB port are underneath the Phantom 8
First Impressions
The Tecno Phantom 8 is a properly designed smartphone that has the potential of turning out amazing. The aluminium body on this smartphone is a lightweight miracle.
It is slightly worrisome that the Tecno Phantom 8 has fewer specs on paper than its predecessor but it still has its own seeming advantage if you look closer. Is the Tecno Phantom 8 miles ahead of the Phantom 6 or are they still in the same class? Only a review can answer this question.