The most important step to take in order to outsmart fraudsters is to define them properly. A fraudster is someone (or an organisation) that uses deceptive tactics for the purpose of unfair, undeserved and/or unlawful gain.
The biggest mistake most victims make is their conception that fraudsters are those low-life jobless internet fraudsters locally known as "Yahoo boys", but they also include those multi-billion naira corporations. Although some of these big corporations are not involved directly, they form partnerships with fraudulent enterprises or individuals.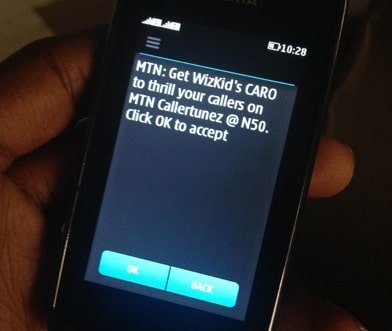 For example, how do you explain receiving a text message from your telecommunication network (telco) that "Tonia left you a message on Facebook, reply yes to this text to connect", when you don't have a Facebook account?
Nigerian telcos are guilty of spamming and selling their customers' personal data to spammers. According to a report by Truecaller (an identification solution application company) published by Premium Times in July this year, Nigeria is the 9th most spammed country in the world. Telcos in Nigeria accounted for 61% of the total reported spam calls between January 1st and May 31st.
Below are tips you can use to outsmart electronic fraudsters.
Don't be deceived by familiarity
At times, we can be deceived by how well potential fraudsters know us, which is quite easy since the advent of social networks. This can cause us to let our guard down. Electronic fraudsters do this using a technique called social engineering, in the context of information security.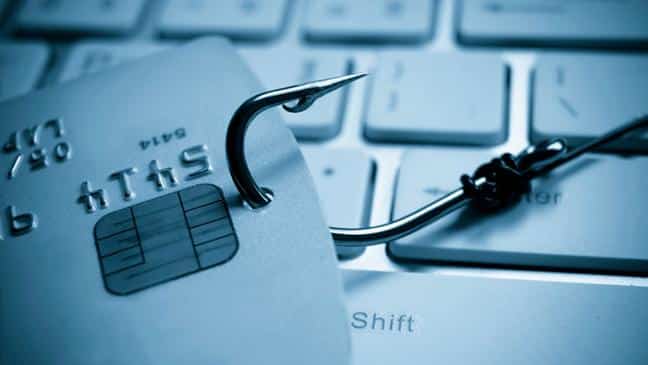 You should exercise caution if you are the type that likes broadcasting yourself on social media and stop giving out sensitive personal data to public platforms which readily sell it to the highest bidders (advertisers).
In November 2016, when I ported my mobile line to a telco, I was called three days later by a supposed customer care agent who asked me about the quality of service I was receiving on their network. Afterwards, he started asking me personal questions like my alternate phone number, home address, email address and so on. After all the questioning I asked how to check my account balance on the network, and it took him several minutes to answer the simple question; it seemed he was checking on Google.
I know many smart readers already know the red flags I should have used to identify my caller as a fraudster. However, some questions remain unanswered like how he knew I just ported to the network. Could it be that registration centre workers are selling customer data to fraudsters?
The lesson here is that a real customer care agent will not ask you for the data that you have already provided during your registration. Secondly, a real customer care agent will answer simple questions such as the code to check your account balance instantaneously.
Watch out for irregularities in communication
I received a text message from a regular phone number that my account and ATM had been blocked by the CBN due to incomplete BVN registration. I was requested to call a regular phone number to re-activate it.
A genuine big enterprise like a commercial bank will not send you a message with a regular phone number like 08151xxxxxx. Their messages always bear their names as the sender, and their phone numbers are special like 01-2787000 for Zenith Bank PLC.
Also email addresses of registered organisations are professional, such as [email protected] for Zenith Bank PLC and NOT [email protected]. Also, most companies will not tell you to call a regular phone number to resolve an important issue like modifying your PIN, but will ask you to visit their closest branch office to resolve the issue in person.
Stay away from offers that are too good to be true
It is possible that the scrupulously honest man may not grow rich so fast as the unscrupulous and dishonest one; but the success will be of a truer kind, earned without fraud or injustice. And even though a man should for a time be unsuccessful, still he must be honest: better lose all and save character. For character is itself a fortune -- Samuel Smiles (Scottish author and government reformer)
You just saw a link sent to you by a trusted friend to fill a form online and get an instant ₦5,000 recharge card. The 'pro-soft work' guys will fall victim and allow the fraudster to mine their valuable personal data. Do you know why it is valuable? It is psychology, individuals who are predisposed to making quick cash are more susceptible to fraud.
These people are at times surprised how fraudsters get their phone number when they receive messages such as, "Hi Mr. Matthew, you just won 10 million naira in our bullion promo. Call this number now to claim your prize!" when Mr. Matthew did not participate in any promo. You cannot cheat an honest man, when an offer is too good to be true, it might be!
Do your own investigation
Most fraud cases can easily be stopped by doing thorough investigation. The cost of examining an offer is far cheaper than the cost of being defrauded of your hard-earned money. Remember, when fraudsters have an opportunity, they go for everything!
Calling companies, sending them an email and visiting their website to make confirmation take little of your resources, which in turn help you make an informed decision.
Please share your own experience on how you have dealt with electronic fraudsters. You can also share more tips on how to outsmart electronic fraudsters in the comments section.
About the Author
---

Ewaen Esosa is a Chattered Manager, Keynote Speaker, and a Life Coach. His objective is to help individuals and organisations achieve their goals in faster, easier, and uncostly ways. Ewaen is the owner of www.ewaenstrategics.com.