The PwC Media Excellence Awards was inaugurated in 2016 to celebrate and reward excellence in business reporting in Nigeria in the following categories:
Tax Reporting
Capital Markets Reporting
SMEs Reporting
Business & Economy Reporting
Last year, at the maiden edition, our very own Emmanuel Ogunsola -- then a writer and now the Head of Production at Techpoint -- had his story "How tech companies can help reduce Unemployment in Nigeria and get quality talent while at it" selected as second runner-up in the SME Reporting category.
The second edition of the awards recently held on the 6th of October, 2017 with a much bigger applicant pool. Entries were judged by a panel of professionals with relevant domain experience in each category. Winners in each category were set to receive a cash prize of ₦500,000, while first and second runner-ups get ₦50,000 each.
The criteria for selecting winners included originality, grammar/language skill, quality of research/insight and balance of article. In the end, Techpoint Senior Editor, Victor Ekwealor came out tops, taking home two awards.
In the category of Business and Economy Reporting, Victor's story, "Can technology help dry fish nourish the Nigerian economy?" was awarded the first prize.
Also in the category of Capital Markets reporting, his story "Nigerian forex crisis and the collateral damage to local businesses" was good enough to win him the third prize.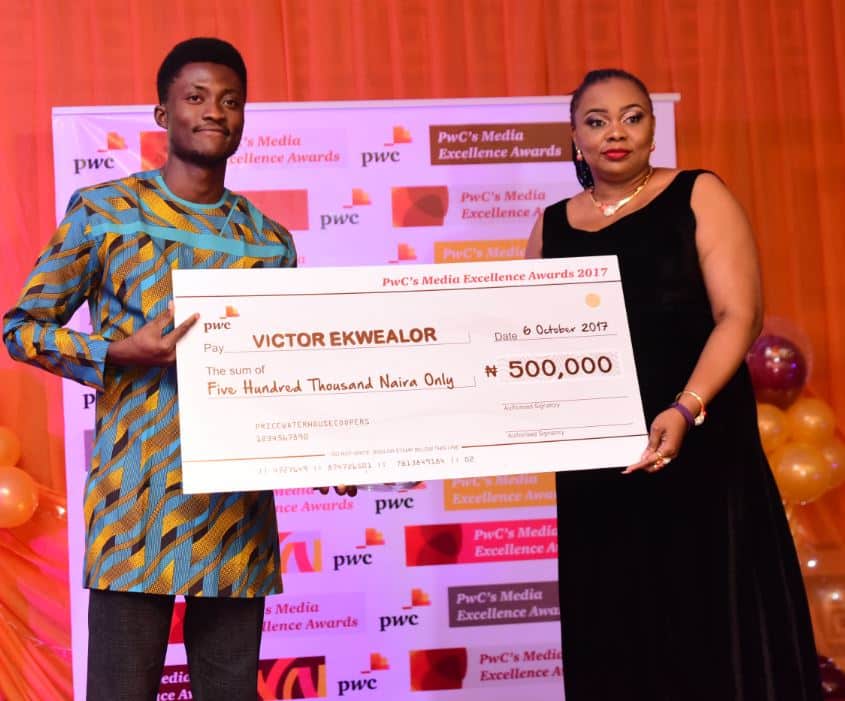 The full list of winners can be found here. You can also visit the PwC website to find out more about the awards
We at Techpoint celebrate Emmanuel Ogunsola and Victor Ekwealor for distinguishing themselves in media excellence. We take this as a call to do even more and we promise to raise the bar, as we continue to provide our readers with engaging and insightful content.