Despite rapid technological changes that have transformed the way we live and work; Nigerian classrooms have remained resistant to this change.
Recently, Silicon Valley's celebrated style of learning was validated by a research that proved personalised learning more effective than the traditional model of education.  Personalised learning recognizes that all children are unique, hence learning in the classroom, will progress at different rates.
It involves the use of interactive software and other digital technologies to tailor instruction to each student's strengths, weaknesses, and preferences, thereby ensuring that students can learn at their own pace. But the concept of personalised learning isn't exactly new; the Montessori method of education developed by  Maria Montessori in 1907 also emphasizes a child-centered approach to education where learning is self-directed.
Montessori education is said to be better than traditional school methods.  According to  Dr. Tina Udoji, an educationist, the Montessori method can save Nigeria's education. However, in Nigeria, Montessori schools are typically more expensive and less common than regular schools and very few of them practice what they preach. This has limited the reach of self-directed learning to students in classrooms.
But today, with technology, especially with the proliferation of digital devices, one-on-one learning can become more accessible to students.
Why we should be thinking personalised learning
There is no doubt that the Nigerian education system is in dire need of a redress. Today schools are faced with many problems including, a  lack of skilled and passionate teachers, outdated curriculum, ill-equipped facilities that house more students than they should and much more. The result of our failing education system is evident; 70% of graduates from tertiary institutions are unemployable.
The calculated use of technology in schools may be the only chance to revive this crumbling system. As the world moves on to a new phase of learning, it is pertinent that Nigeria is not left far behind.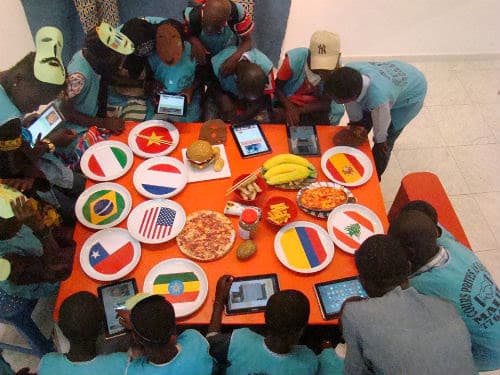 "We are all aware of what is happening in the education sector, but nobody is doing anything about it. No serious nation jokes with investing in its human capacity building," says Dr. Bongo Adi, a specialist in development economics and a consultant to the World Bank.
In 2015, Mark Zuckerberg and Priscillia Chan announced in a letter to their daughter that 99% of Facebook's shares will be donated to causes that will better society, and personalized learning is one of these causes. Facebook also has a team of engineers working with local educators and schools to improve the classroom experience.
Recently, the Bill & Melinda Gates Foundation and the Chan Zuckerberg Initiative jointly funded a $12 million initiative to improve personalised learning in the classroom.
What is the big lesson? Personalised learning holds promises that should also be explored here in Nigeria too. This will require effective collaboration between educators, software engineers, entrepreneurs and the government, rather than the usual disjointed efforts we have witnessed. While we have seen some efforts by startup, companies, and people to boost edtech in Nigeria, we are simply not doing enough.
Attention must be paid to the education sector with tech entrepreneurs piloting practical solutions to the problems in the education sector and investors -- who can simply be well-meaning Nigerians with the financial capacity funding these solutions.  Schools and teachers should be open to exploring and adopting technology.
Also, access to basic infrastructure like power and the internet cannot be ignored, and the government must create favorable policies that will fuel collaboration and growth.
Considering the huge capital and human investments required to make this move and all the present challenges with edtech in the country, we cannot expect change to happen overnight. Yet we must begin to take bold steps to consciously create our own future.
Perhaps a personalised learning summit --with feasible goals,  involving all the relevant stakeholders is a good place to start.