Discover some interesting job vacancies this week and follow the instructions specified for each role to apply.
Senior Software Engineer, Backend at Paystack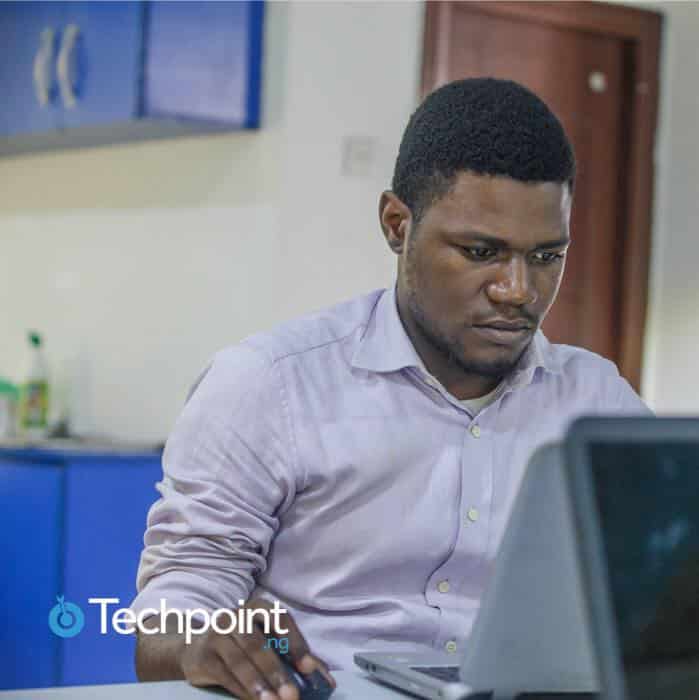 Location: Lagos, Nigeria
Job type: Full-time
Application deadline: September 30, 2017
Responsibilities
Design, develop and maintain Paystack APIs, systems and services
Improve engineering processes especially through testing, monitoring and alerting debug production issues across all products
Participate in code, design and production-readiness reviews
Work with our partners to provide new payment services to the market
Work with the business, sales and customer success teams to ensure that our users have the best possible experience on our platform
Requirements
3+ years work experience in a software design and development role
Experience working with payments systems in Africa
Working knowledge of Node.js and Github for content management
Working knowledge of relational and non-relational databases
Previous experience  working at fast-growing internet startups
Click here for more information about this role and details on how to apply.
Course Instructors at Nerdy Eye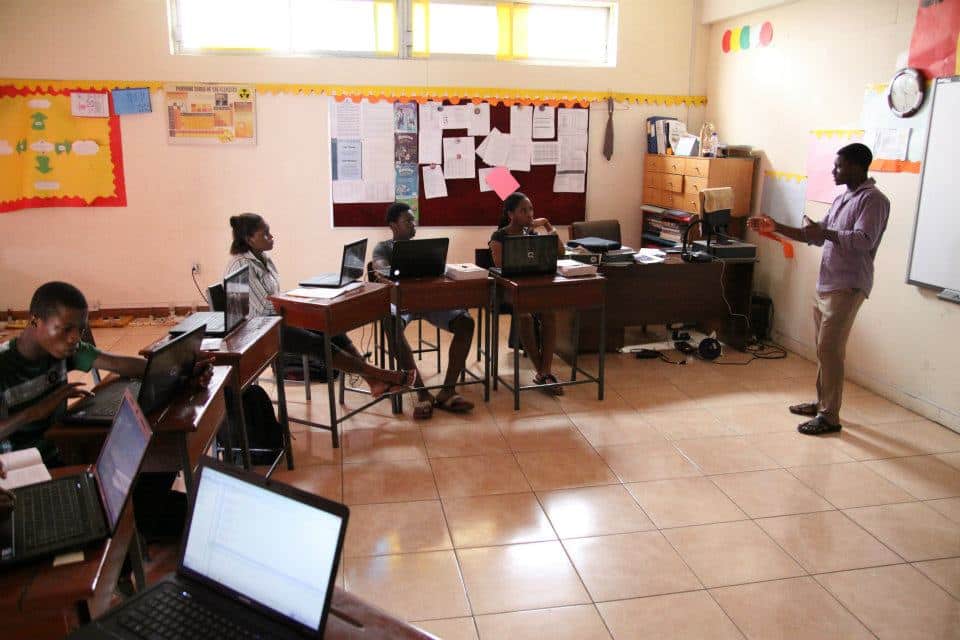 Location: Yaba
Job type: Part-time
Application deadline: October 2, 2017
Job Description
Nerdyeye is seeking course instructors for the following positions;
Web development (UI/UX & Server side )
Mobile App development (Android & Ios)
Graphic Design (Still & Motion).
Database Management (Oracle)
Video Editing
2D & 3D Animation
Digital Marketing & Publicity
Responsibilities
Deliver classes/lectures within the time frame.
Take course with a project-based approach.
Draft out a scheme of work.
Supervise students projects.
Test their knowledge & skill with weekly running projects.
Recommend the most outstanding students.
Work with other instructors when/if joint projects arise.
Requirements
All instructors must be a good communicator of ideas.
Must have worked on a real life project before now.
Must have  a couple of projects in relation to course to be take
Possess full knowledge of software and trending technology as related to course.
Send cover letter and resume to [email protected] with the title of intended course as subject to apply for this role.
PHP / Symfony Developer at Accounteer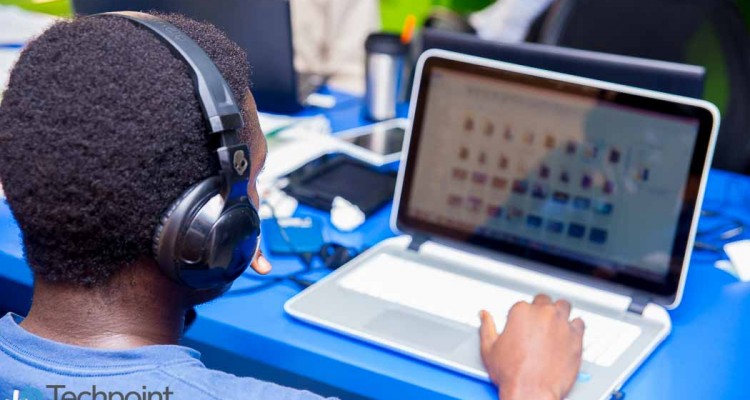 Location: Abuja
Job description
Accounteer is looking for a great PHP developer who is proficient with the Symfony framework. You'll be responsible for the further development of the core web application. We're looking for a developer who's not afraid to take on exciting challenges and is open to acquire new skills. You'll work closely with other members of the development team.
Requirements
You're a skilled PHP developer with a strong knowledge of the Symfony framework.
You have experience with version control software (git).
You can work independently. You can understand business login. Break it down into defined tasks and execute them.
You have experience writing unit tests.
You have attention to detail. You can write clean, well-structured and documented code.
You can work with an existing code base.
Experience with front-end technologies is a plus (JavaScript, CSS)
You have strong communication skills and are a team player.
Interested in this role? Send your resume to [email protected]. Look out for other vacancies on the company's career page
Junior Software Engineer, Backend at Paystack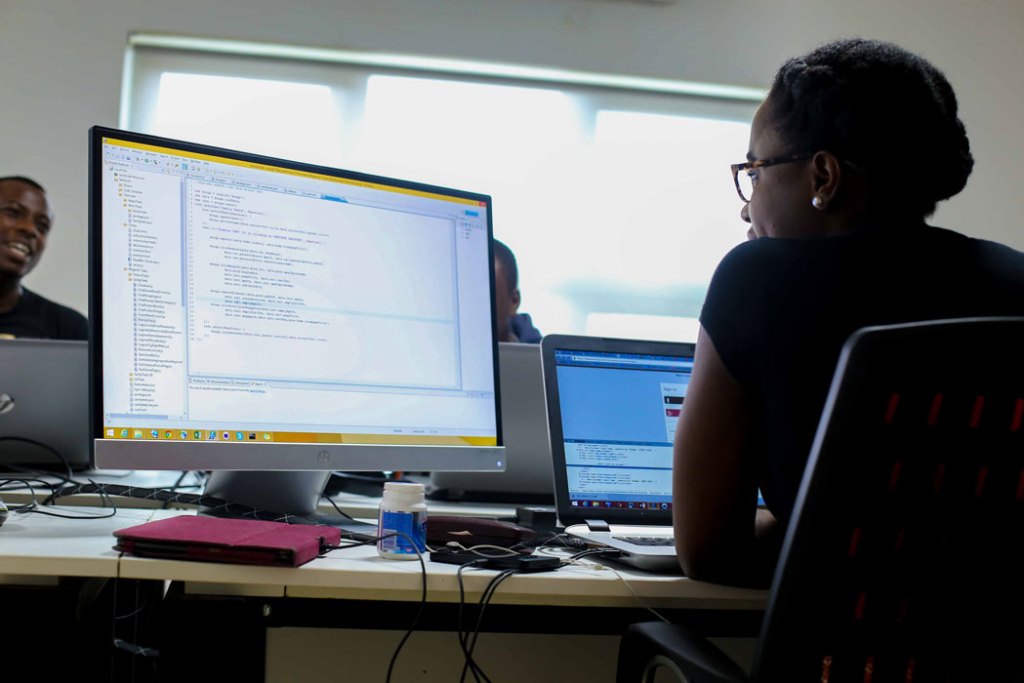 Location: Lagos, Nigeria
Job type: Full-time
Application deadline: September 30, 2017
Responsibilities
Design, develop and maintain Paystack APIs, systems and services
Debug production issues across all products
Participate in code, design and production-readiness reviews
Propose novel solutions to complex and interesting payments problems
Requirements
Knowledge of core CS principles (algorithms, data structures, software design) through a Bachelor's/Master's degree in a technical subject or equivalent experience
Knowledge of object-oriented programming principles and have experience in Node.js
Experience with Unix/Linux or Windows and distributed systems
Have experience working on projects and in teams (either on personal projects, in school or at work
Willing to hack and figure out how things work
Have a strong work ethic
Click here for more information about this role and details on how to apply.
Program Manager at PRO Unlimited @ facebook
Location: Lagos, Nigeria
Job type: 11-month contract
Job Description
Facebook is seeking a motivated Program Manager who is passionate about the way Facebook Inc. can work with businesses, startups, and developers to build a variety of valuable product experiences for people. Specific responsibilities include;
Work with a cross-functional team e.g. Engineering, Product, Developer Support, Product Marketing, Policy, and Communications -- to develop, implement and deliver value-add initiatives for entrepreneurs, startups, and developers.
Manage multiple complex project deliverables for multiple internal and external stakeholders.
Provide guidance to start-ups and entrepreneurs in defining, analyzing, and measuring of their business problems.
Requirements
Preferably a BA/BS degree in Computer Science or related software engineering field or equivalent practical experience.
3-5 years of experience in working with startups, entrepreneurs, and developers.
Strong strategic and creative thinker.
Strong presentation and communication skills.
Ability to consistently deliver quality outputs in a fast-paced and dynamic environment with an ability to work to tight deadlines.
Passion for innovation and collaboration with startups and early-stage entrepreneurs and developers.
Displaying the highest personal integrity and ethics
Find out more details about this vacancy and apply here.
Vacancy for Software Engineers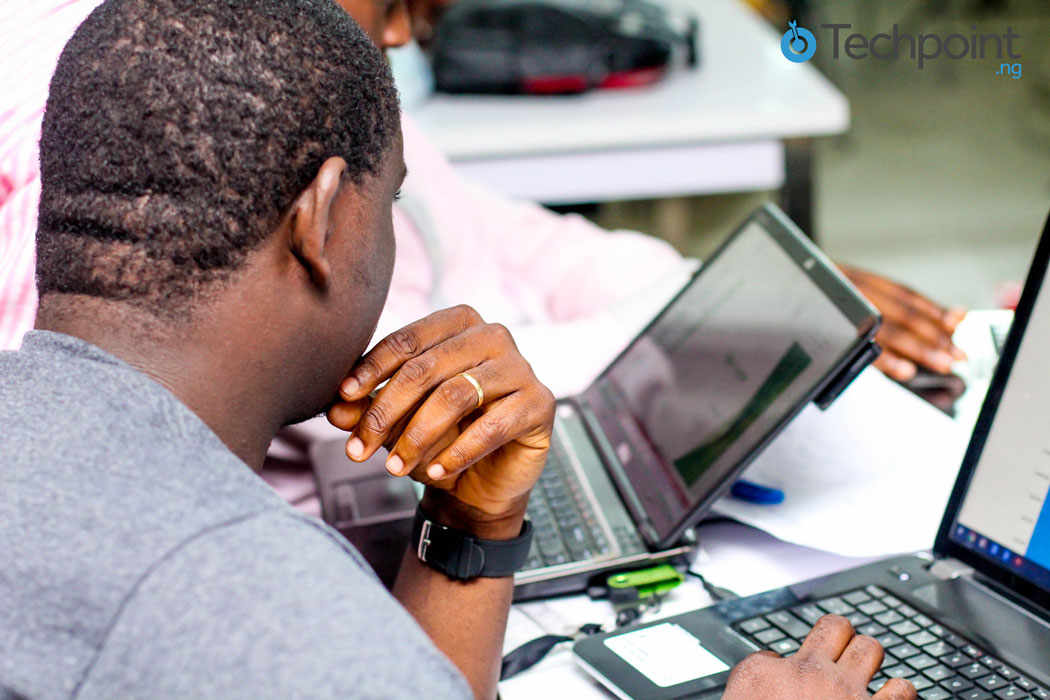 Location:  Abuja
Job type: Fulltime
Application deadline: October 6, 2017
Job description
An electricity payment startup is looking for engineers who want to join a fast-growing early-stage startup that is changing the way payments work in Nigeria.
Requirements
We use Node.js, MySQL, and MongoDB. You should have experience or be able to learn these quickly
Proven ability to ship code fast
Deep Understanding of Algorithms and Data Structures
Experience writing and reading SQL queries in enterprise-scale databases
Great product sense & the ability to recommend product enhancements
Ability to write and maintain developer documentation
Ability to communicate simply and clearly in speech and writing with both technical and non-technical audiences
Ideally, you're an avid reader - we are, too!
Skills
SQL, MongoDB, Node.js, Communication Skills, Product Design, Algorithms & Data Structures
Compensation
Salary: $10K – $50K
Interested in this role? Send applications to [email protected]
Talent Partnerships Coordinator at Andela Lagos, Nigeria
Location: Lagos, Nigeria
Job type: Full-time
Experience: Mid Level
Job Description
You will have responsibility for creating, maintaining and executing programs that facilitate remote technical learning across Africa. You will be responsible for coordinating and leading the sourcing, evaluation and selection of technologists dedicating to learning software development and building the systems and processes that will support 100,000s of learners with effective learning facilitation across Africa.
Responsibilities
Learning environment facilitation and support
Community building and collaboration
Ongoing operations management
Robust offline content production and maintenance
Requirements
As the ideal candidates for this role:
You are creative, passionate, experienced, and have this itching love of community building, technology, and learning.
You understand how to leverage technology and build scalable systems to reach prospective applicants.
Have outstanding written and spoken communication skills as well as good listening skills.
Are a self-starter who can accomplish tasks with minimal supervision.
Have a high level of attention to detail and organization.
Have strong leadership and management skills and are effective at prioritization
Find out more details and apply for this role here.
Product Manager at passnownow.com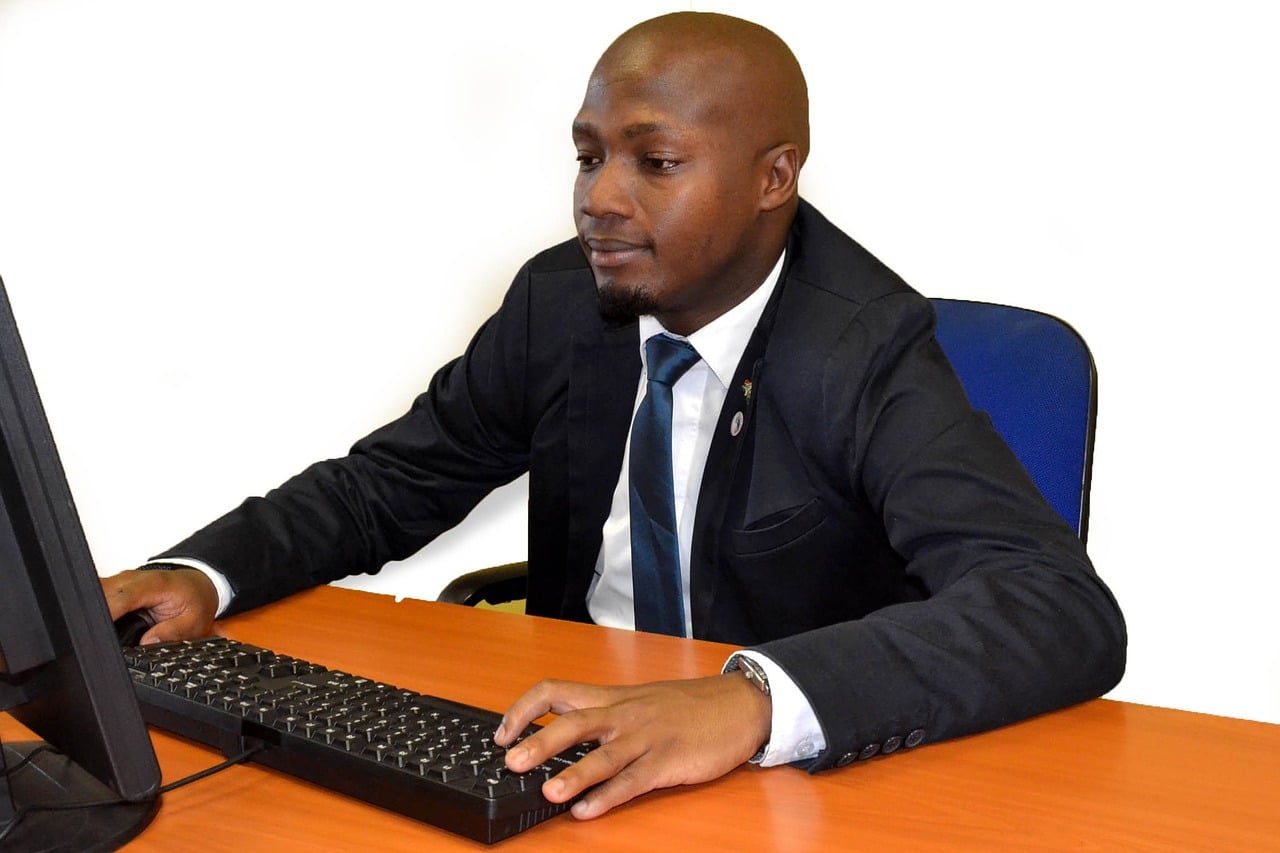 Job Type: Full Time
Location: Oregun, Lagos
Application deadline: September 30, 2017
Responsibilities
Provide strategy, roadmap and feature definition for the business
Gain a deep understanding of customer experience, identify and fill product gaps and generate new ideas that grow market share, improve customer experience and drive sales and growth
Determine customers' needs and desires by specifying the research needed to obtain market information.
Recommend the nature and scope of present and future product lines by reviewing the platform's specifications and requirements; appraising new ideas and/or platform changes.
Assess market competition from time to time by comparing the platform to our competition.
Develop revenue strategies.
Provide information for equivalent preferred management by preparing short-term and long-term revenue forecasts and special reports and analyses; answering questions and requests.
Introduce and market new features by developing time-integrated plans with appropriate units
Determine pricing by utilizing market research data; reviewing production costs.
Completes operational requirements by scheduling and assigning employees and following up on work results.
Requirements
Proven work experience in product management (Online Content) or as an associate product manager
Proven track record of managing all aspects of a successful product throughout its lifecycle
Proven ability to develop product and marketing strategies and effectively communicate recommendations to executive management
Strong problem-solving skills and willingness to roll up one's sleeves to get the job done
Skilled at working effectively with cross-functional teams in a matrix organization
A go-getter who understands product design. A knowledgeable, charismatic individual who can build and leverage relationships for product growth and extension.
Excellent written and verbal communication skills
The competence, experience, and capacity to deliver results are superior to any degree but a degree in any discipline is crucial and acceptable for this role
IT Knowledge is an advantage.
passnownow.com is also recruiting for the following roles;
Product/Business Development Manager
Marketing/Sales Associate
Graphic Designers
UX Designer/Web Developer
Content Management/Quality Assurance Associate
Customer Service & Engagement Associate
Send applications to [email protected] if you are interested in this role.
Previously featured jobs
---
Looking to fill any vacancy in your company/organisation? Tell us about it by filling this form