Uber has come to become the buzzword for everything on-demand. But it took the company years of name change, legal battles, series of funding and expansion to earn its place in hearts and minds.
In its search for expansion, it has earned itself regulatory enemies in its home country -- United State of America -- and outside it. Currently, the company is battling a leadership crisis that has left it with several positions unoccupied following the resignation of its co-founder, Travis Kalanick.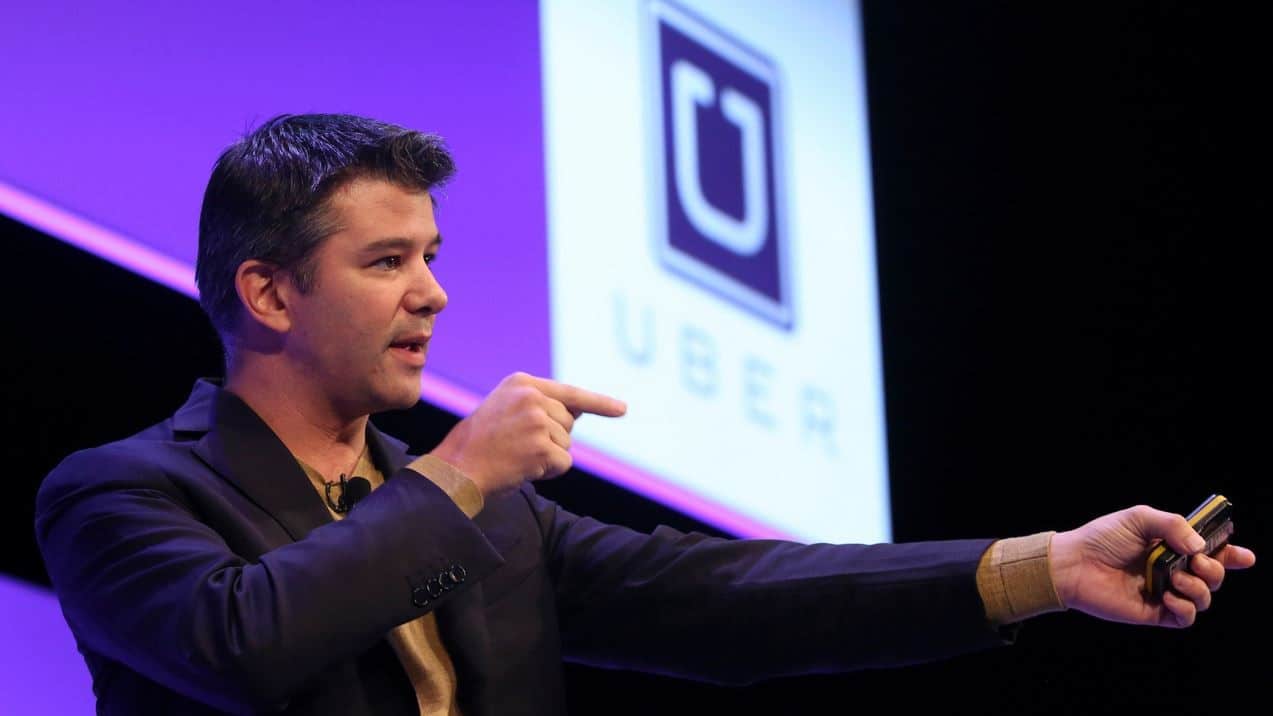 As it is the case with every other first-mover with its advantages, Uber is increasingly facing stiff competition from rivals. In China, it found out most times, it is better to stop fighting than to keep haemorrhaging cash.
Uber had to sell its Chinese arm to Didi Chuxing in return for a 20% stake in the new entity. This stake is valued at $7B. This seems a pyrrhic victory for Uber as Didi will have an opportunity to focus on the major headache every company faces; growth.
Months later after voluntarily waving the white flag in China, Uber also capitulated in Russia. This time it got away with what seems a bigger spoil as it walked away with 37% of the new entity it forms with Yandex. Depends on the spectacle you see it with, Uber considers this a win as it maintains a decent footprint in Russia, Belarus, Georgia, Armenia, Azerbaijan and the rest.
As Uber expands into unfamiliar markets, it unintentionally places the target on its back. Ola Cabs is not left out as it makes Uber's foray into India a hard one. It has been caught in a culture shock and adjustment that for the first time, it considered accepting cash payment.
In India, Uber is learning that culture goes a long way to impact the success of technology(usage). To further complicate its dealings, Uber has had to deal with damaging rape cases against its drivers in its biggest market outside the US.
In South-East part of Asia, Grab, a growing competitor is also contributing to its problems. In a $2.5B raise led by Softbank and Didi (yes, same Didi in China), Grab aims to see Uber out of the Asian door.
The African battlefield
With its entrance into the African market and unavoidably Nigeria, Uber enjoyed goodwill, fast-paced growth and adoption. Factors such as the gradual accessibility and affordability of data services and mobile devices contributed to this growth.
Then, it had Afro, an indigenous rival and Easy Taxi, a Rocket Internet company to deal with. There were other rivals like OgaTaxi and Smartcab that came along the way but made little or no dent on Uber's market share. Some literally died a natural death or quietly exited the market.
---
Suggested Read: These are the e-hailing services trying to kill the Yellow Cab in Nigeria
---
Then came Taxify. Uber's European rival with footprint in four countries and six cities. Taxify got the Lagos market's attention sometime in 2016 as alternative to Uber.
First, it leveraged on the fact that it plays in a segment where the switching cost is less than 10 megabytes. To serve its new customers, it lowered its commission off every ride to 15% while Uber maintained its 25%.
This led to a massive switch to the new entrant. While Uber stuck to its 25% commission, it greatly affected the Estimated Time of Arrival to ride requests. For a business built on speed, this is a loss of one of its unique selling propositions.
There have been calls for Uber to come a bit lower to match Taxify's commission by the drivers but there is the ongoing concern that Nigeria may be one of the few profitable markets that Uber currently operates.
Another area where Uber has seen a steady decline has been in the quality of its drivers. Uber is built to, in the long run, discourage private car ownership. The lack of training for drivers becomes a clog in the wheel towards reaching this goal.
In a segment where the switching cost is less than 10 megabytes and a tap on an app, Uber will not see an economic sense to training drivers that will ultimately put more money in the pockets of the competitor.
Taxify on the other hand has been a beneficiary of a pool of already trained drivers mostly on the Uber platform but it will in months to come become a victim to the poor quality of drivers loyal to it.
Race to the bottom
The impact is already being felt by customers on both platforms as poor call handling, sexual harassment and most times, outright call abandonment is becoming rife. It now becomes a waiting game between the two major competitors.
Who blinks first? Who will make driver training a major part of the budget spend in their business? And to the one that does, how will it ensure return on (training) investment? By asking for exclusivity? This will become an option but at what expense? This will further change the business model.
Recently, there has been a working strategy adopted by Didi since Uber fell in China. It fights Uber in markets where it can't operate by backing Uber's major rival in that market. This strategy is the outcome of Didi's partnership with Taxify. We shall in months to come see Taxify fight Uber on price, drivers' commission and other juicy incentives.
We may also see the two rivals fight on turfs or niches. This will mean that a particular company may focus on delivering seamless service in areas and locations where it has ubiquity of drivers.
In months to come, judging from how startups fight asymmetrically, one will see a spike in customer complaints of poor customer service and probably harassment. Most of these cases will be plotted or arranged as the case may be.
To a careful observer, Uber's business model may have changed without notice. This model entails going into a market, put up a fight, wave the white flag and walk away with decent equity and a seat on the board of the new entity. The arrangement with Didi Chuxing and Yandex has proven this model to have worked. Maybe Nigeria is the next testing lab for this.
Depending on who blinks first and at what stake. Before then, let's wait on our ride.
About the Author
---

Chinedu Okoro is a policy analyst and a tech enthusiast. He tweets via @Nedu64.