As small-business owner-managers, we desire steady inflow of clients. But when things are not going the way we expect, we get into the panic mode. What most of us would probably do, is to think up quick solutions. One of which is to create more publicity to bring in new customers. Therefore, you may grudgingly spend some money on advertisement.
Then you wait for the result. And then what happens?
Alas, it is taking forever for new clients to come on board. And for the new prospects that trickle in, they are not even buying as expected. Yet your current customers are reducing in number. You wonder if you are doing something wrong. You wonder how other small businesses like yours seem to be doing well. You wonder if you should blame the unpredictable economy.
There is no doubt every business setup and industry has its own peculiarities. These facts shouldn't be taken for granted. However, some businesses -- especially the small ones -- still get it right. They have actually found a way around maintaining a steady inflow of customers.
You will agree with me that, customer loyalty can be a very fleeting experience. There is stiff competition across many industries. Be it online or offline. So, how do you retain your customer's interest into the future?
Join me as I take you through three small businesses that I have interacted with for many years -- as an ongoing customer and as a former employee. These businesses have been around for over 27 years. These businesses have developed a following, amongst their target customers. These businesses have grown with the founders' aspirations.
They must be doing something right. Obviously…right. So come with me -- on these case studies. I will be brief on each one. Thereafter, you can pick a nugget or two from their collective lessons.
The three businesses
Two of them are at the micro level. The tailor and the barber have no single employee. The third business is a modest eye hospital or clinic with just few employees.
So, what do they share in common? Many things! Here are three quick ones…
They are not located on the high street but for the clinic that used to have a second office.
They do not engage in formal advertising, whatsoever. There are no screaming sign posts.
They are of the brick and mortar type -- that is, they are not even online.
Now let's profile them one by one.
The eye clinic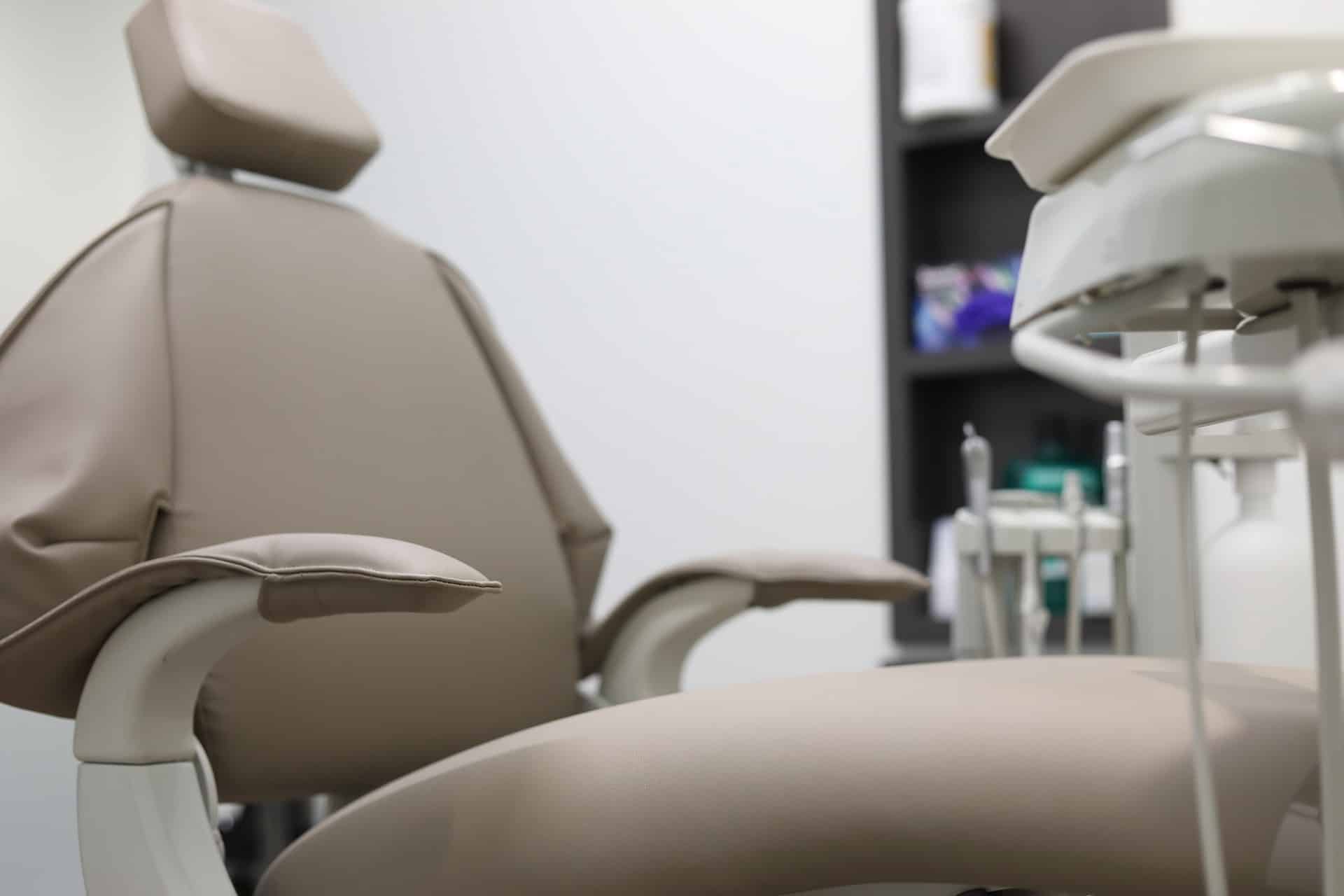 This practice had been in existence years before I joined, as an employee -- an optometrist -- in 1990. I left there in 1994 to pursue my personal goals.
This clinic was initially made up of two locations at different parts of the city of Lagos. But one was closed down just a few years ago. You will get to know about that, later on.
The founder has been a well-known eye surgeon -- and amongst the best in the country. Quite elderly now in his late 80's and therefore, his workload has drastically reduced. However there still remains a very small supporting staff, including an eye surgeon who comes in, only when needed.
The premises was neat but nothing extravagant. It did not have its own surgical room for major eye surgery, yet many surgeries were done. You will get to know how this was accomplished, successfully.
Patients cut across the lower middle class to many elite of the society. Fees were not the cheapest but they were slightly less than those charged by other top eye surgeons in the country. Clinics hours were fully loaded though. The same cautious pricing approach is still applied till date.
The barber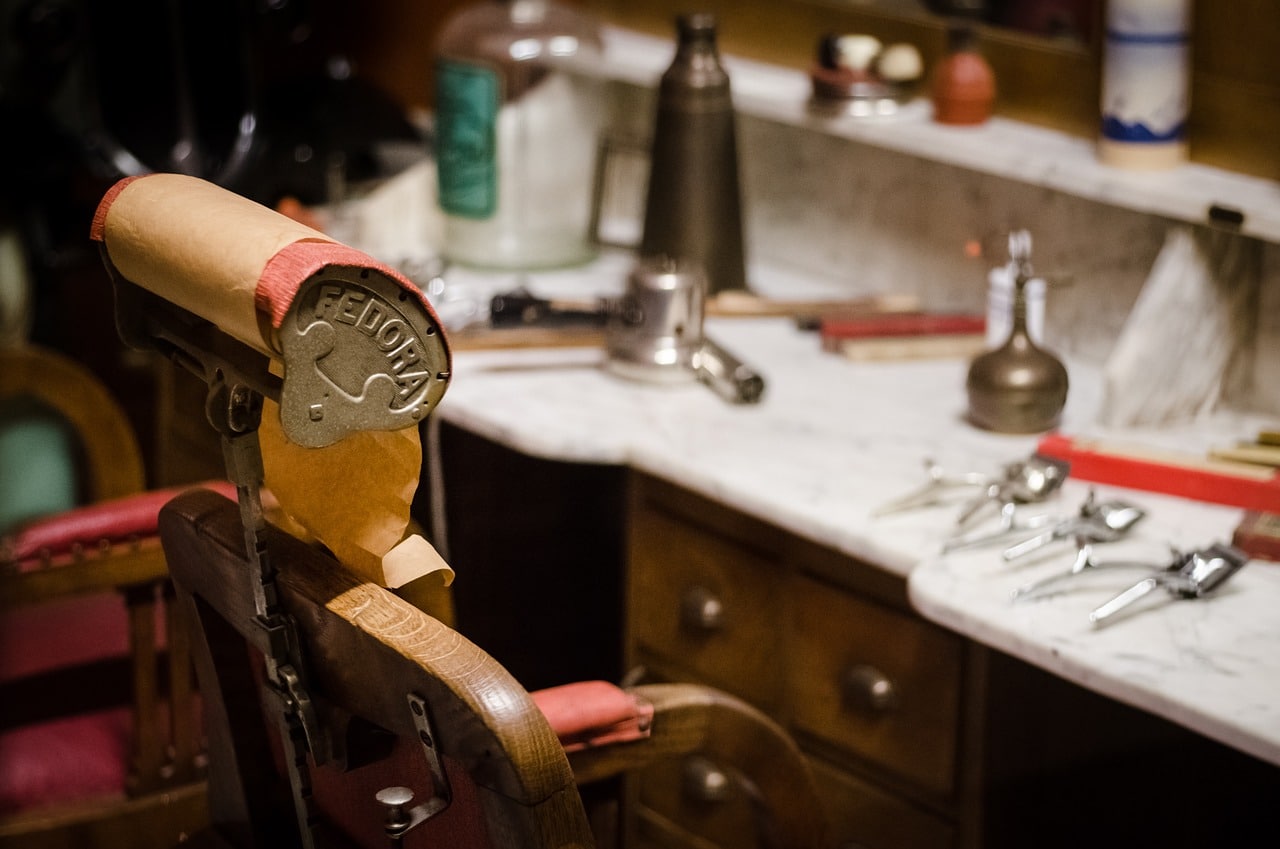 As for my barber, I have been having my haircut there since 1990 till date. It is a small shop. You have in a corner, a pile of old and latest Saturday edition of a popular newspaper. This I enjoy.
A radio resting high up -- permanently switched on. He provides checker boards, or draughts as you might call it.
Some customers who are waiting for their turn, play rounds of games at his door step. Other bored men -- passersby -- drop by to play.
The barber is inside doing his job. When he is not barbing, he joins the noisy chaps outside, to play as well.
This has been the pattern for years. Over the years some customers have relocated but they still come around like pilgrims. I am one too.
Others who are busy or live very far do invite him to render "home services" for the family. This comes at an extra fee. Over time, some salons around have stayed and others have closed shop. Of late, one or two salons with more attractive ambience have opened shop -- charging higher price. But it appears he has taken note of this.
Just a month ago, I noticed the exterior and interior had a new coat of paint! My eyes also sighted the old paper with the price list -- now replaced with a new one. I looked intently at this, as I took my seat on the swivel chair to have my cut.
He noticed -- as he was putting the apron around my neck and body.He smiled and said, "The price has not changed sir".
"Uh, Ok", I replied.
I know he will increase the prices someday, considering the ravaging inflation. He deserves it.
Now, that takes us to my equally talented tailor in the same part of town.
The tailor
He has been making my Nigerian/African outfits since 1990 as well. The shop is located at a very obscure part of a neighbourhood. Yet, you have a heap of customers' fabric deposited for sewing, in his small shop. He is always busy.
You may be wondering by now why I like small businesses. That's because they give you quick and essential service.
Over the years, my tailor has become a friend of sorts. Many old customers have relocated from the neighbourhood but he still sews for them. He has been able to keep tabs on them by phone and through visits when his services are needed. The clients pay extra charges for this, as well.
What I have discovered is that on such visits, he displays his love for small talk, on different topics. He bonds with his clients.
Whenever you are in his presence, you never get the impression that he is marketing his business. Good assistants or apprentices are difficult to come by, as he claims; so he does most things on his own. That gives room for occasional disappointments at times. But if an outfit is needed in a hurry, you can see that he gives personal preference to old clients.
The lessons
The lessons presented is a common thread that runs across the 3 of them, with little exceptions. All the same, they have been able to use these tactics to create their own fans.
1. Know your customers' perception of value
Determine what matters most to your target customer. Other frills of the business should be secondary.
For these businesses:
A correct diagnosis and treatment, a happy patient.
A good haircut, a happy customer.
A well-fitting dress, a happy customer.
They concentrate on the essentials. Immediately you sit down, my barber even knows the height of my haircut. My tailor knows my measurements. I don't even need to visit him after sending the fabric.
2. Improve your skills with quality products
Your honed skill or competence would make up for other weaknesses. Therefore you must strive for excellence in delivery. Be an expert in your niche.
You will continue to have customers that will gladly use your products and services, if they fall within acceptable standard. And they will be more than happy to spread the word.
You can charge premium, on your own terms. Your expertise gives you control over your business to a certain extent. For instance, the eye clinic works less hours than its competitors. And the other two businesses operate from affordable locations.
3. Know your limitations
From the outset, you must have a solid and clear idea of what your business model ought to be. It means, how you want to operate and engage with your customers. There might be some modifications over time, though. But you get my drift.
The amount of resources at hand should be in tandem with what your business can offer. Know the factors that work for your business and you as a business owner. This will dictate at which level you want to run your business and yet make it profitable.
You must know the customer segment that you are capable of serving. You can't serve all consumers in your industry.
4. Watch your profit
No matter what you do or plan, your finances must be well understood. No matter how basic or sophisticated your business is, your total expenditure must always be less than your revenue. And this is profit!
If your revenue cannot be shot up fast enough, then you need to control your cost base line. It is simple arithmetic. Because if you increase your selling price or fees every time due to the mismanagement of your running cost, your customers would move elsewhere with time.
For many years, the eye clinic used a nearby but bigger hospital, to perform its major eye operations. It paid a fee each time it used this external facilities. By so doing, that eased its cash-flow for years, thereby ensuring stability in the surgery fees. So the prospective patients knew what to expect to pay.
However, the clinic eventually bought a small building nearby and now does everything in-house. Likewise, my tailor started from his modest residence for some years until he leased a small shop to continue his business.
5. Be mindful of your personal and business objectives
Before you contemplate growing to a bigger size, be sure you have all it takes. Scaling should be done only when you have enough resources -- including human capital.
The eye clinic closed its long existing second outlet -- located on a high street. Why? Because a major federal government establishment -- a solid cash cow for many years -- that used to refer its employees, relocated to another part of the country.
A few years ago, my barber had additional hands but the latter couldn't get the job done. He let them go. My thinking today is that he doesn't have the know-how to manage employees. The same scenario applied to my tailor; his apprentice messed up customers' fabrics. He had to let them go as well.
6. Be patient to earn customers' trust
It takes time for people to know about your competence, or quality of your offerings. There will be pains of delayed gratification.
Many of the patients of the eye clinic belong to the high economic cadre of the society. Most of these discerning patients would not rush to patronize a newly opened clinic, even within their rich neighbourhood. But they would come downtown, to a place where they are sure of its reputation, the modest ambience of the clinic notwithstanding.
It takes time to build trust.
7. Avoid greed and giving false impressions
Be true to yourself and your customers. The image you project must be supported with what you have. Say the truth and don't promise what you can't offer. Your clients will get to know if your business is not as endowed in your delivery, as you claim. Therefore, know what you can offer and don't be shy about it.
All these businesses never for once, make claims they cannot prove in their positioning. So, no surprises for their customers or prospects. As long as you can start at the minimum entry level in your industry and render acceptable value, you are good to go. Otherwise, you have to wait until you are able to do so.
8. Seduce your customers in an ethical manner
The eye clinic rests on its competence and its popular perception of giving premium services, even to the elite. But it charges slightly less than its upscale peers of surgeons.
The barber and tailor utilize not in-your-face tactics. The barber makes checker boards and free newspapers available to all and sundry. What a way to give indirect attention to his business? His mannerism is calm and you get sucked in.
On the other hand, the tailor is fond of starting small talk and not being pushy. He might even offer you a drink if you go to his shop. He never seems to be on your neck but deploys this behavior of servitude.
Therefore, you can come up with ideas or programs outside your business, to make your customers find your business worthy. They would feel obliged to reciprocate a good gesture since all these businesses make them feel special.
9. Nurture an enduring customer relationship
The tailor and barber over the years have been truly friendly with their clients. Robert Cialdini's findings reveal that you can easily influence people who like you. For instance, there are social events where I have seen my barber being invited to, by his clients.
Where there is a low barrier to entry, into any business, a good customer relationship comes in handy. Your skill can only take you far. It is the same thinking if you are retailing a common product.
After advertising has played its role, a good customer relationship does the rest. Good relationship improves customer retention and it is a good antidote against competition.
Takeaways
As a small business owner, we worry if customers are not forthcoming. Because without customers or clients, then there is no business! We all want a steady inflow of customers. Now you know what to do.
You can do it. Give these lessons a try and modify them as necessary, as I have done for my small businesses.
You will be pleasantly rewarded in their outcome for your small enterprise.
Let me know how far this goes with you -- with your comments.
About the Author
---
Muyiwa Osifuye is the CEO of Stom & Ruby Services, a Lagos-based management consulting/business advisory firm. He brings over 30 years' experience to help small-business owners who need to grow their business. His free articles can be found at www.muyiwaosifuye.com.