Partner Mobile, a Chinese firm recently announced its readiness to begin manufacturing phones in Nigeria by the first quarter of 2018. This could prove advantageous to Nigeria's economy and although it has yet to be actualised, we can let speculations guide us on what to anticipate.
Employment opportunities
Despite several programmes established by government -- and even some private organisations -- the unemployment rate in Nigeria is nowhere close to reduction. In fact, statistics reveal that since January 2015, the unemployment rate has been experiencing a linear growth year after year.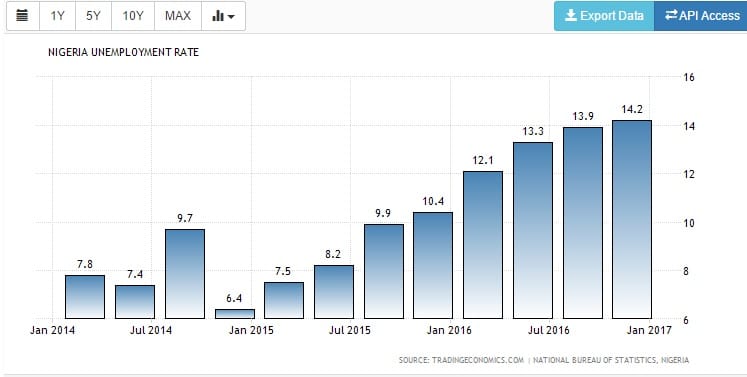 source: tradingeconomics.com
The establishment of a local manufacturing phone plant will, no doubt, create employment for local hands. A synergy with foreign counterparts will also increase the skills of many Nigerians.
Another step towards advancing Nigeria's hardware economy
In March 2017, AfriOne opened its smartphone assembly plant in Nigeria.  Although the plant only assembles -- already manufactured -- smartphones, it is a commendable effort as there isn't much of such in Nigeria currently. Hence, an emergence of a local phone manufacturing plant is definitely a step towards improving the hardware market in Nigeria.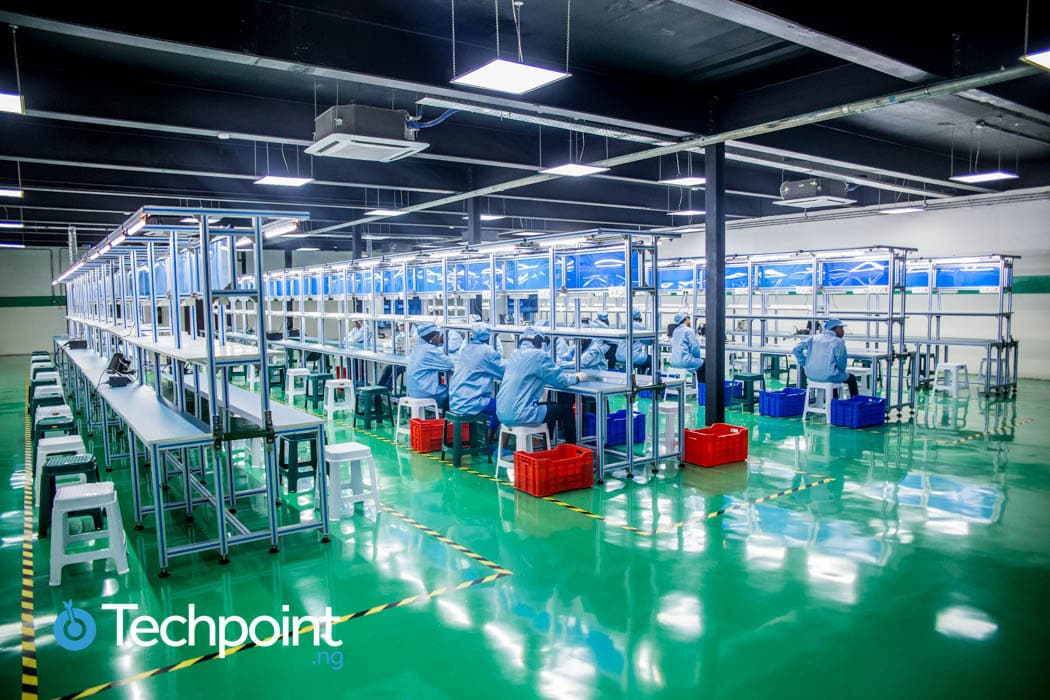 Presently, software companies are prevalent in the country. One would ordinarily expect that startups recently emerging would look into the hardware sector. But unfortunately, very few or none have explored hardware technology.
Perhaps, it is more expensive than the alternative, or there are no favourable conditions to enhance production of hardware technology in the Nigerian market. Nonetheless, the set up of this local phone manufacturing company could (further) open up the hardware technology space in Nigeria. It won't do harm to be optimistic that the local manufacturing of more sophisticated hardware -- such as electronics, computers etc -- would follow suit and, Nigerian startups would start considering this path.
Gross Domestic Product (GDP) boost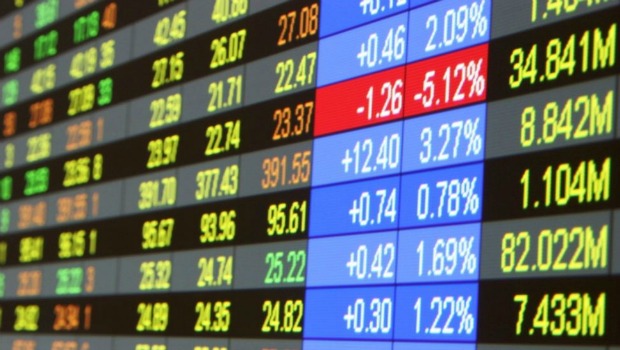 Unarguably, ICT contributes significantly to Nigeria's GDP. In 2014, following a rebasing exercise that led to the inclusion of ICT and Nollywood for GDP estimation, Nigeria was catapulted to the 24th spot on the list of the world's largest economies. Asides that, the revision pushed Nigeria up 12 places to overtake countries like Argentina, Austria, and Iran; the country also became Africa's largest economy. Till date, Nigeria's mobile market keeps experiencing exponential growth, as Nigerians spend billions of naira on mobile purchases.
More foreign investment
Every now and then, many foreign companies (asides Chinese firms) seek for fertile grounds to perch. Supposing the Chinese firm hits success, there is a possibility that more foreign players in the mobile phone industry would be attracted to also have a fair share of the Nigerian mobile market.
A market of over 170 million people surely promises a bounty harvest. The result of this is competition, which is a good thing -- as long as it's healthy. Considering that smartphones are quite expensive at the moment, a possible way to win the Nigerian market could be retaining the qualities of smartphones, but at more affordable prices.
There are definitely so many benefits that the attraction of foreign investments could birth. Perhaps the Nigerian presidency understood this fact, which could be why President Muhammadu Buhari made a trip to China in 2016.
During his visit, a Nigeria-China business forum took place. The business forum had about 100 Nigerian businesses and 300 Chinese firms in attendance. We might not be able to fathom what could be achieved in just one business forum. But as Premium Times reported, the president was satisfied with the outcome of his meeting as it yielded over $6 billion additional investments in Nigeria.
In a nutshell, initiatives such as these would grossly impact Nigeria positively. It is a good thing that the present government is taking a step in that direction. However, it would be a welcome development if Nigerian startups start considering hardware technology.
---
Techpoint is conducting a survey of tech worker salary satisfaction in Nigeria. Please take just three minutes to fill this anonymous form. Thank you.