On the 16th of January 2017, the Andela Nigeria corporate office moved headquarters from Yaba to a new 5-floor building along Ikorodu Road, dubbed the EPIC Tower.
The move reignited debates about the fate of the Yaba tech cluster. For Andela though, moving HQ out of Yaba was logical, considering the need to house their increasing number of developers conveniently.
Recently, we went to take a pictorial peep into what the new office looks like ahead of the launch. We learnt that the EPIC Tower is named after Andela's core values -- Excellence, Passion, Integrity, and Collaboration.
Before we get on with the tour, it is important to clarify that Andela still has one location in Yaba -- the Amity Campus -- which is different from the former corporate headquarters Mark Zuckerberg visited in 2016.
Executive Coordinator, Biodun Laaro welcomed us and gave us a proper tour of the EPIC Tower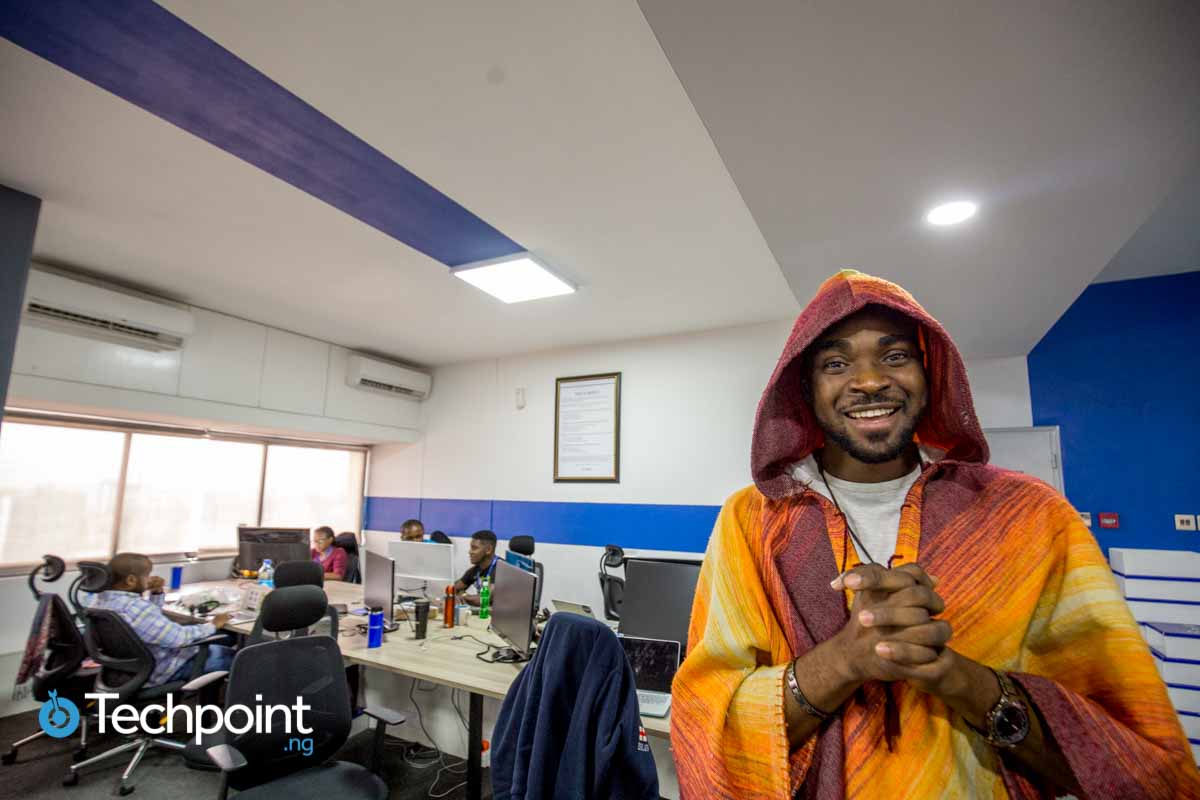 The Cafeteria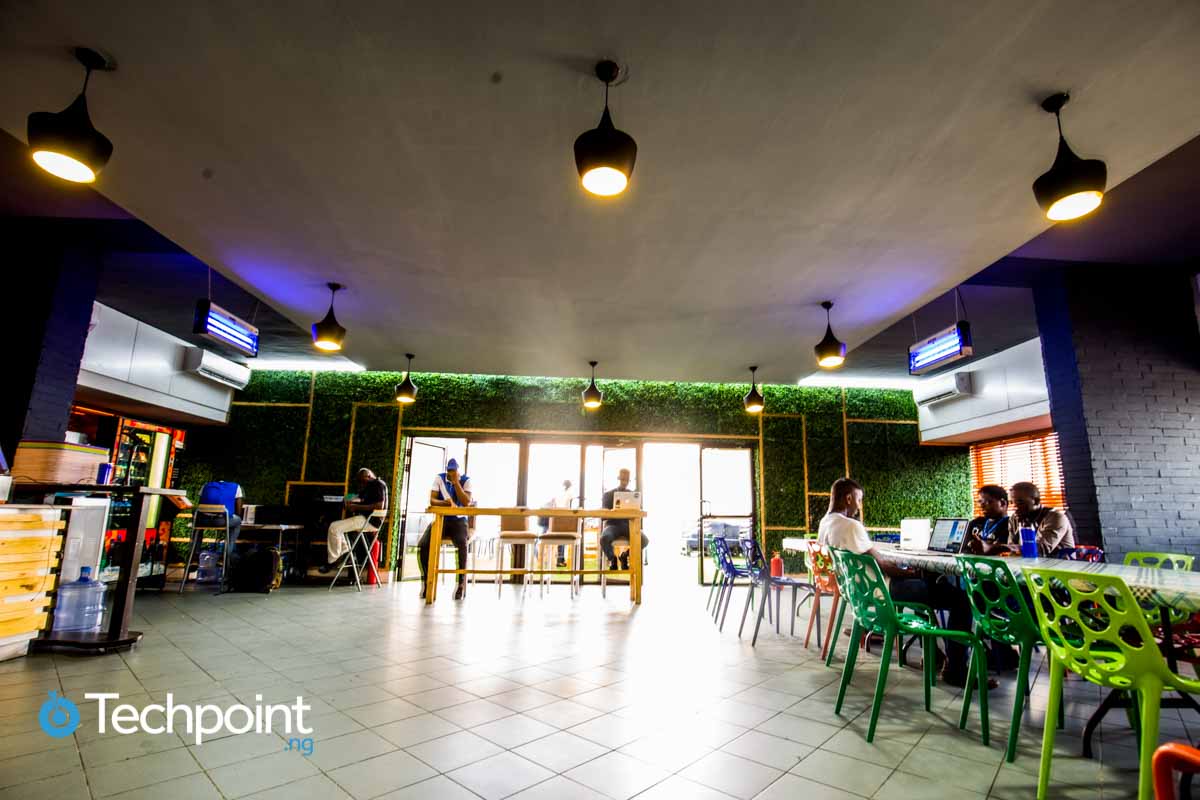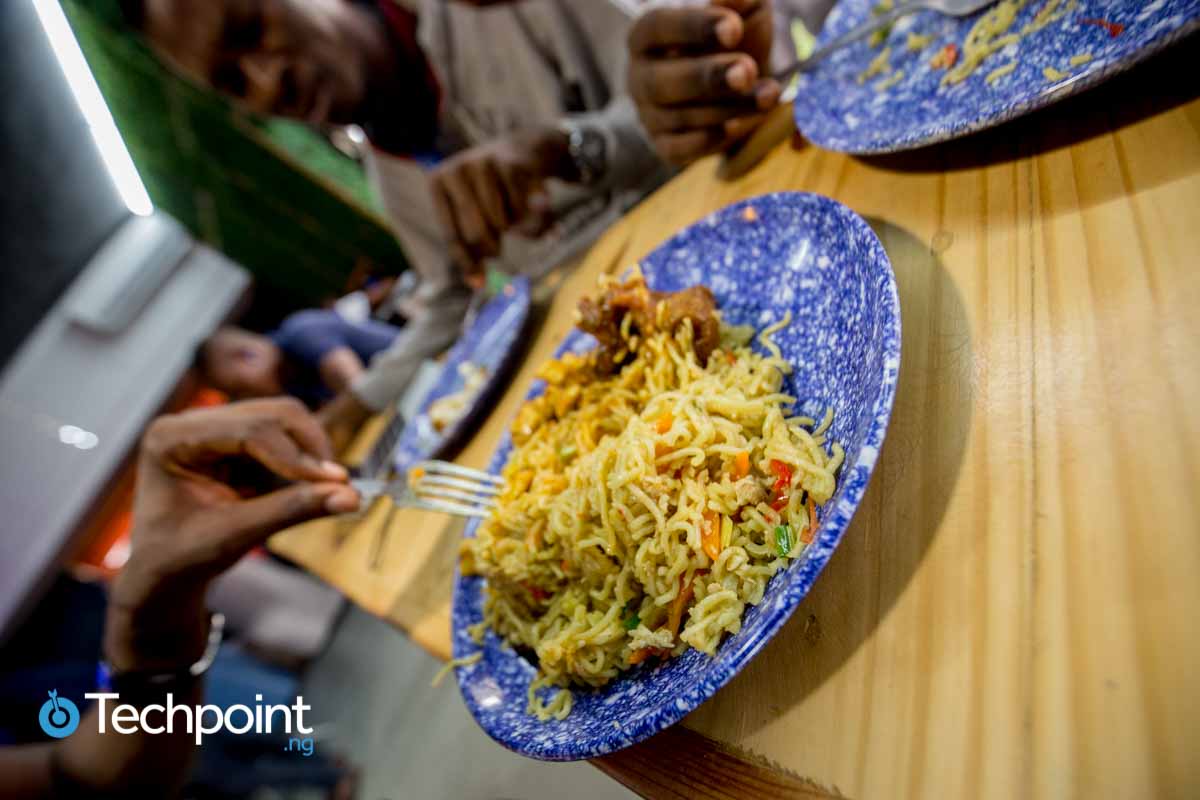 Media Studio -- where all forms of communication get processed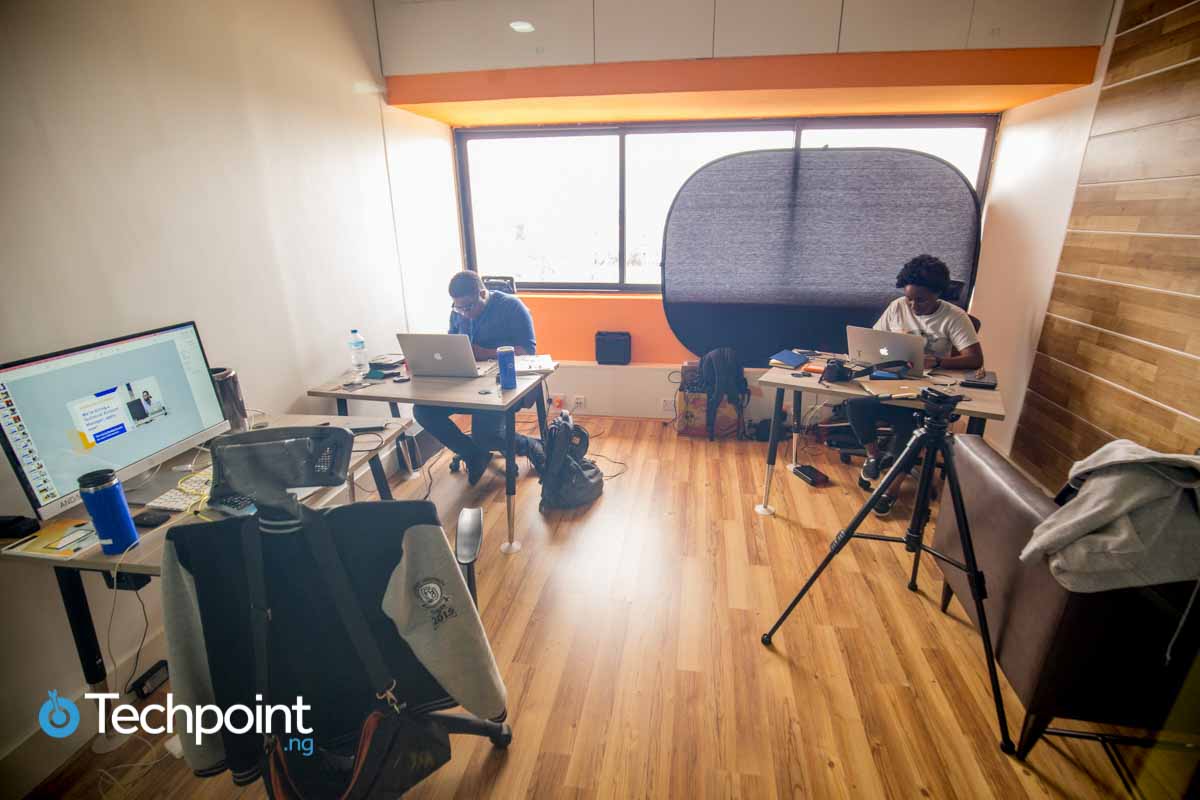 The office of the Country Director is called 'Black Ops', headed by Seni Sulyman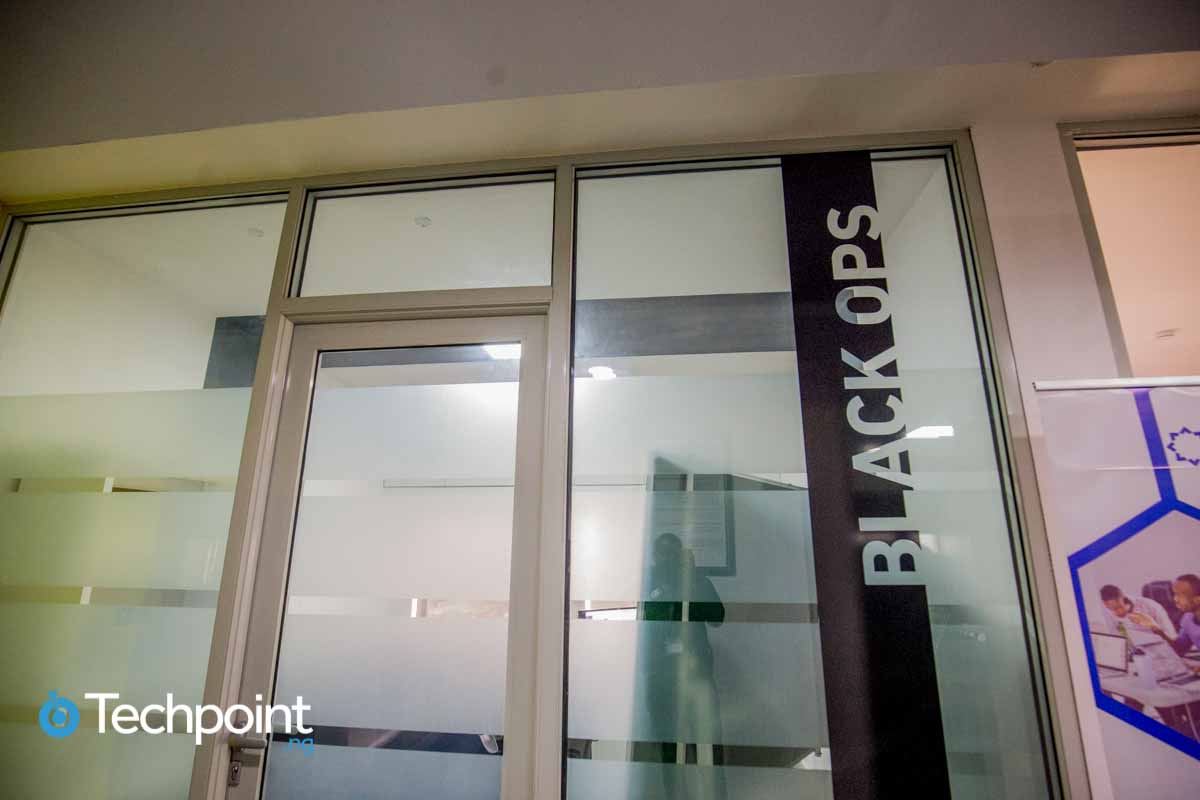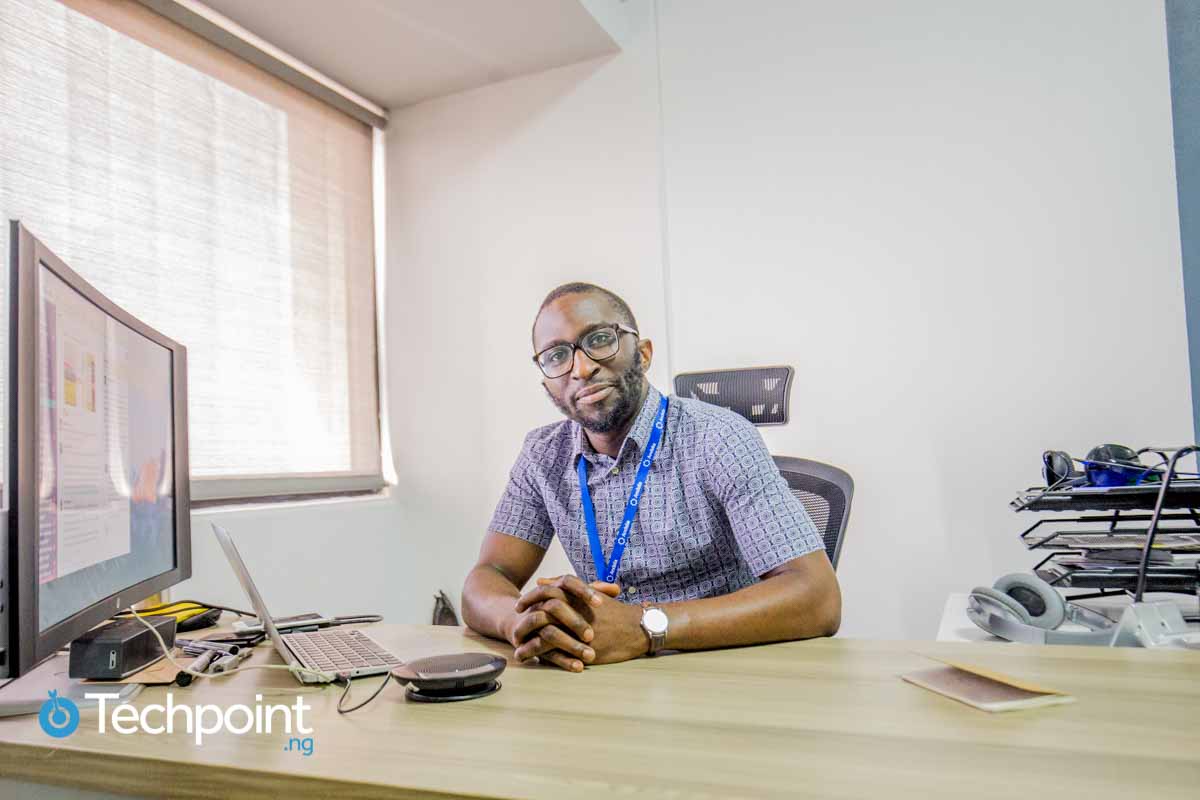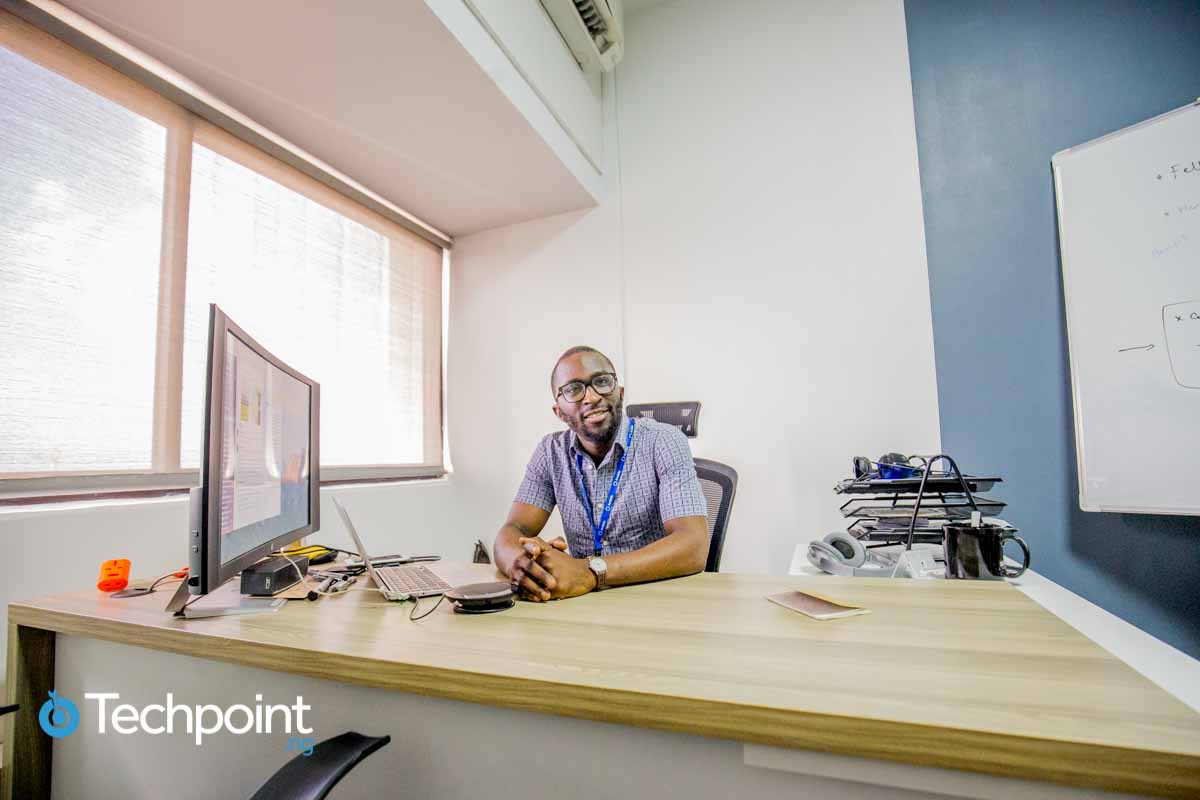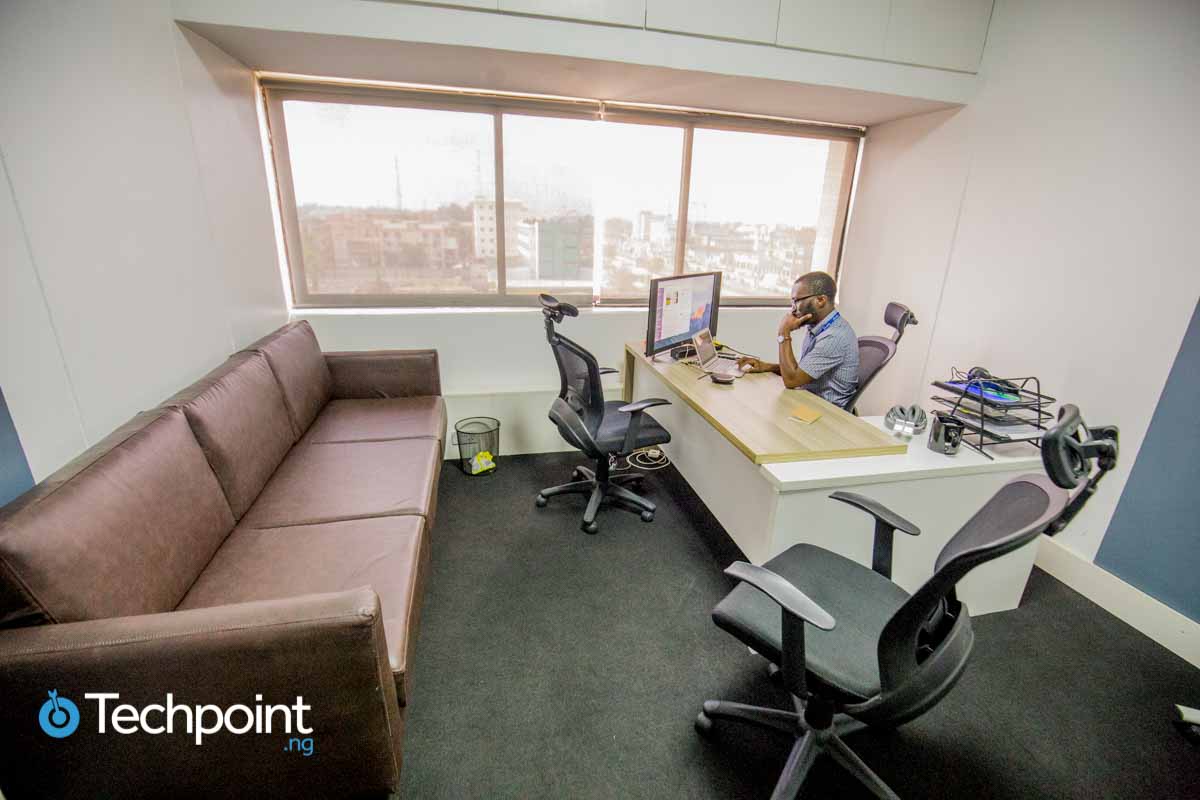 This is 'City by the Bay' -- where they host Learning and Success "department members" as well as developers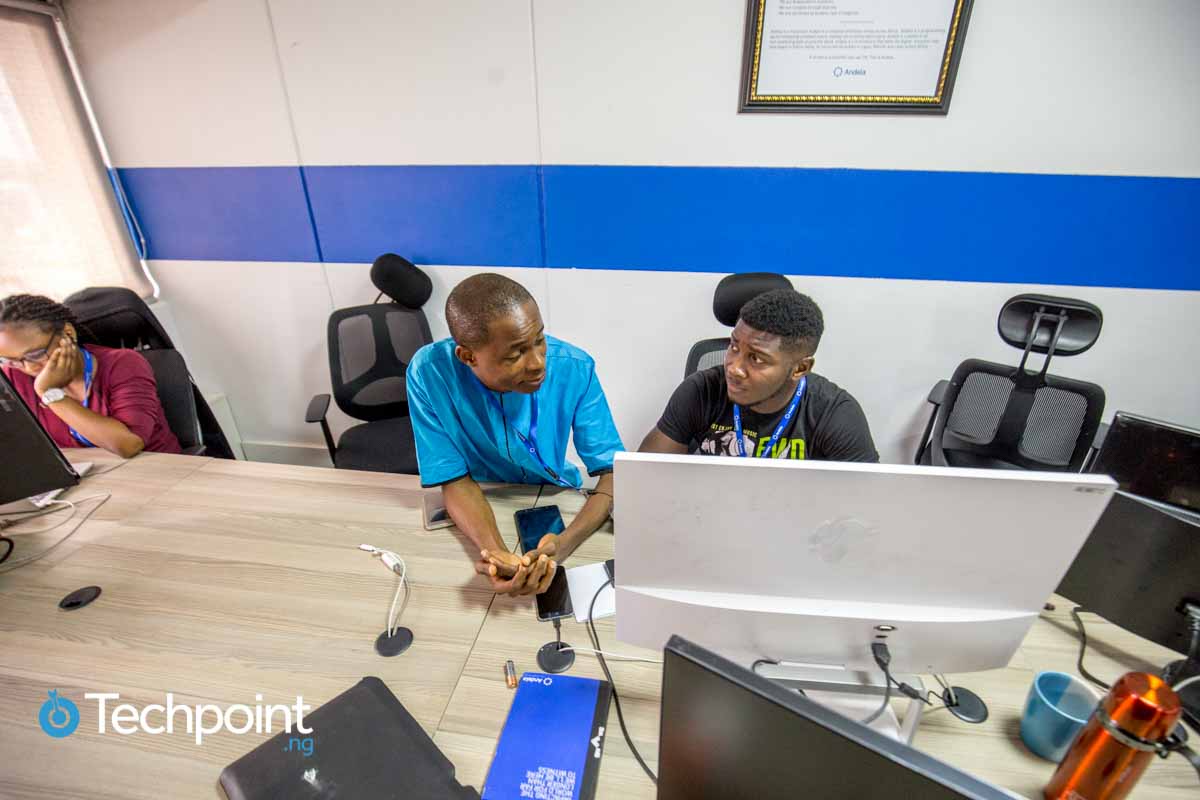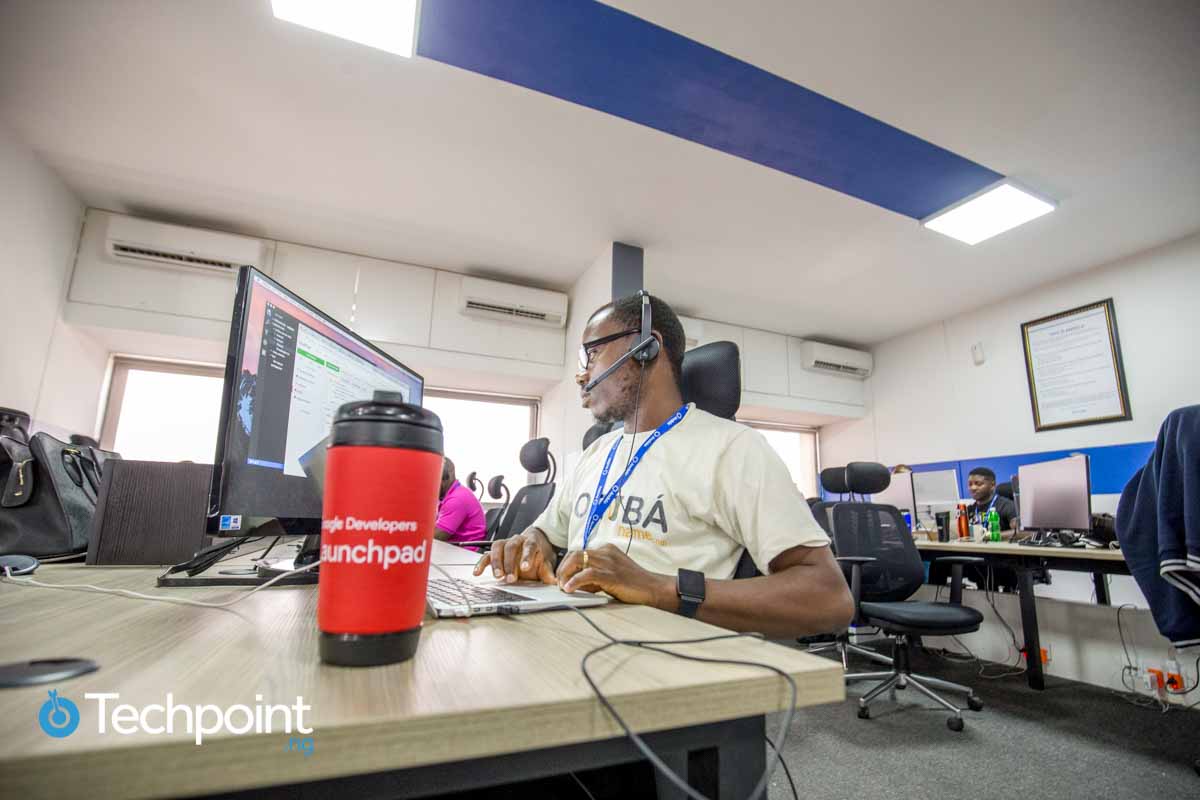 This is 'Computer Village' -- the backbone of the technical team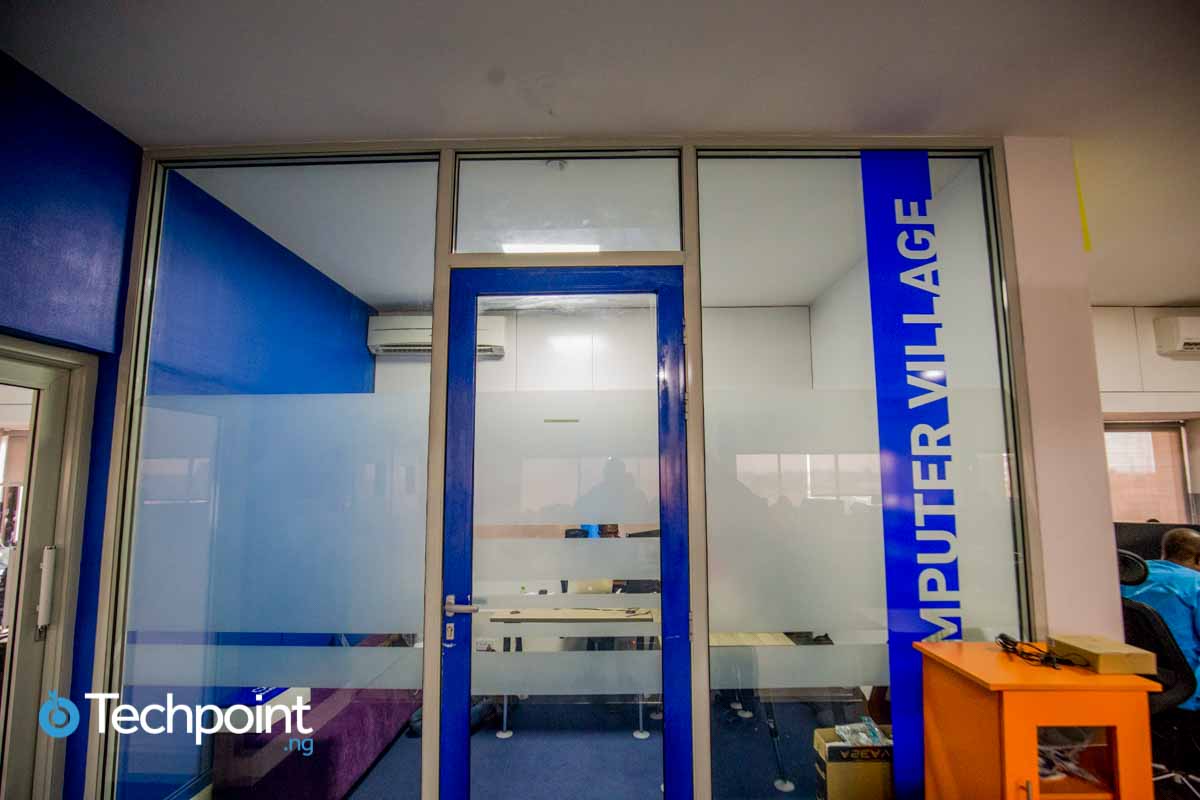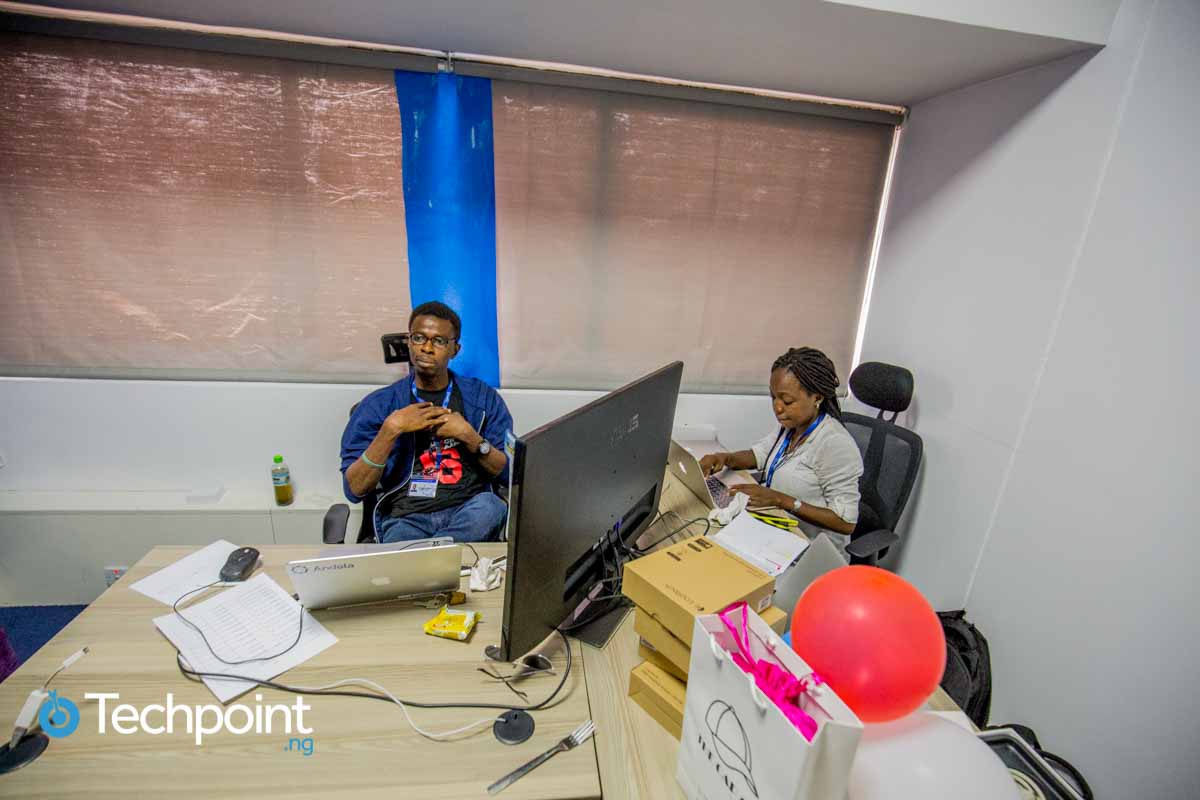 There is a stairway leading to the fourth floor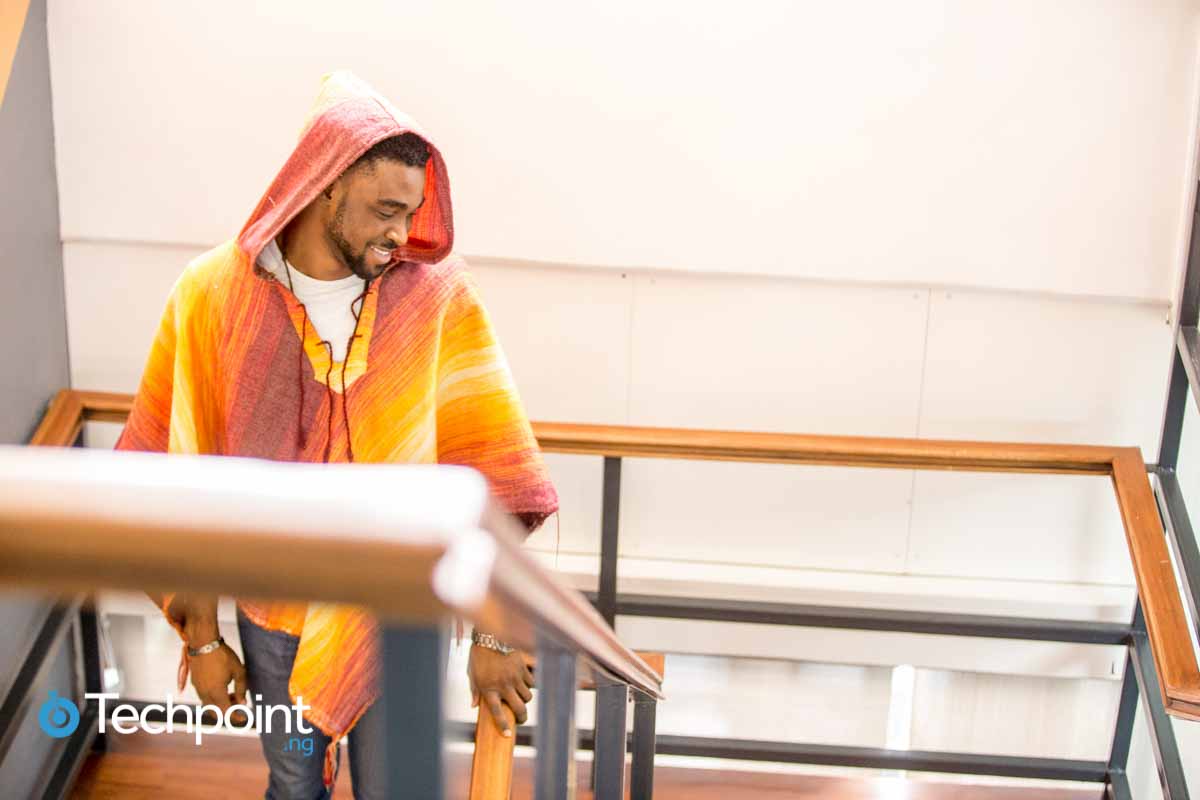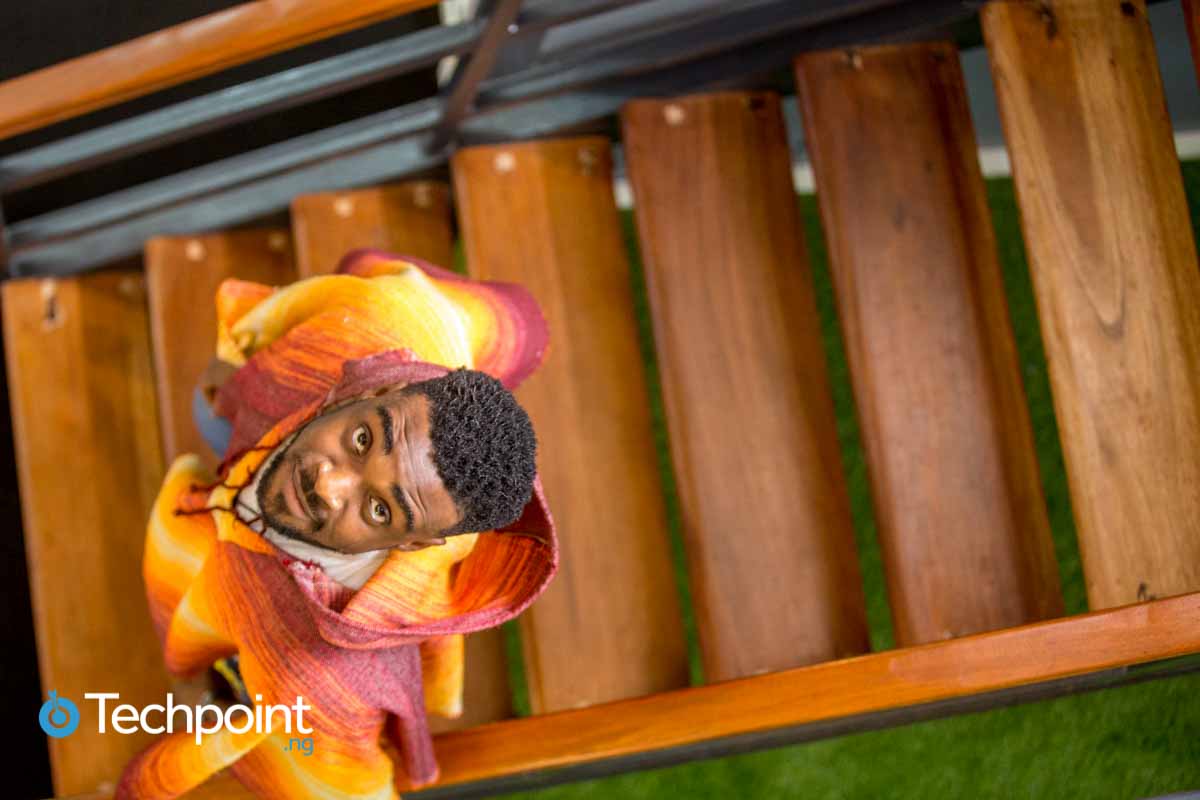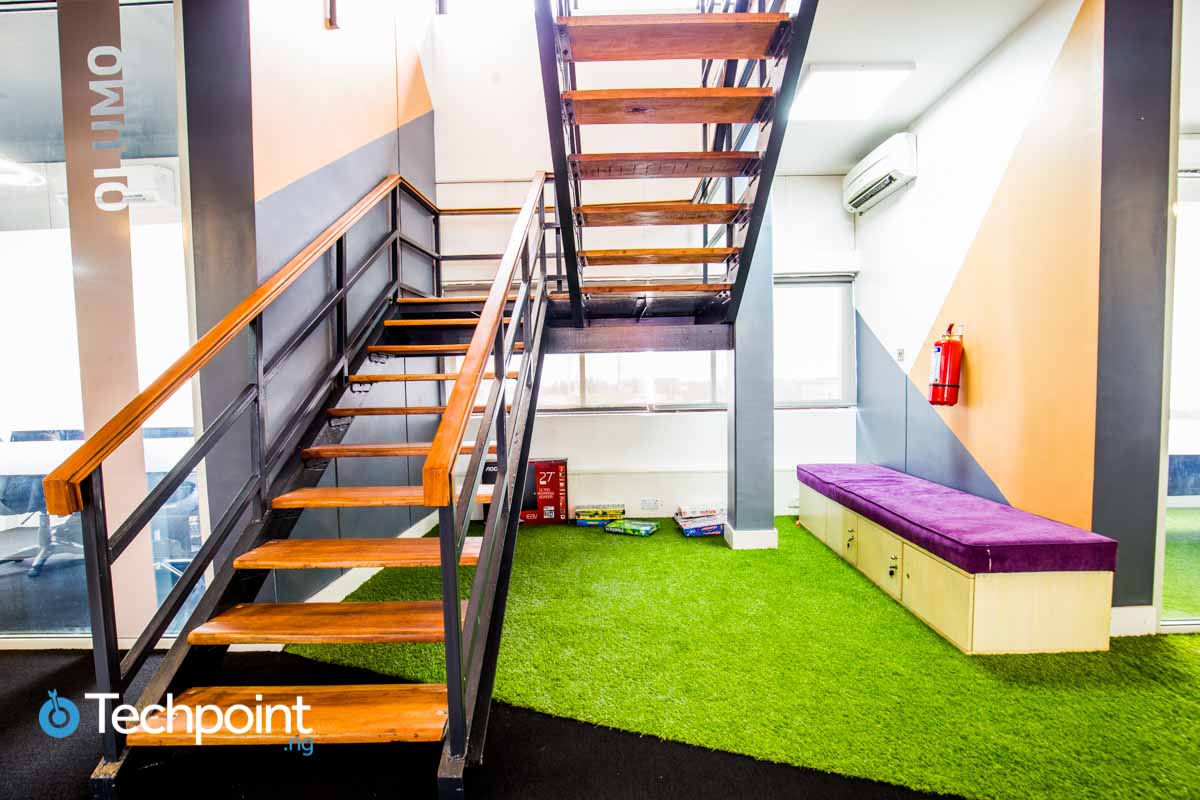 An artwork of Late Nelson Mandela --  Mandela's beliefs about education resonate around Andela
It would interest you to note that the name Andela was coined from Mandela's name. I guess they gave him back the "M" to mark their respect for him.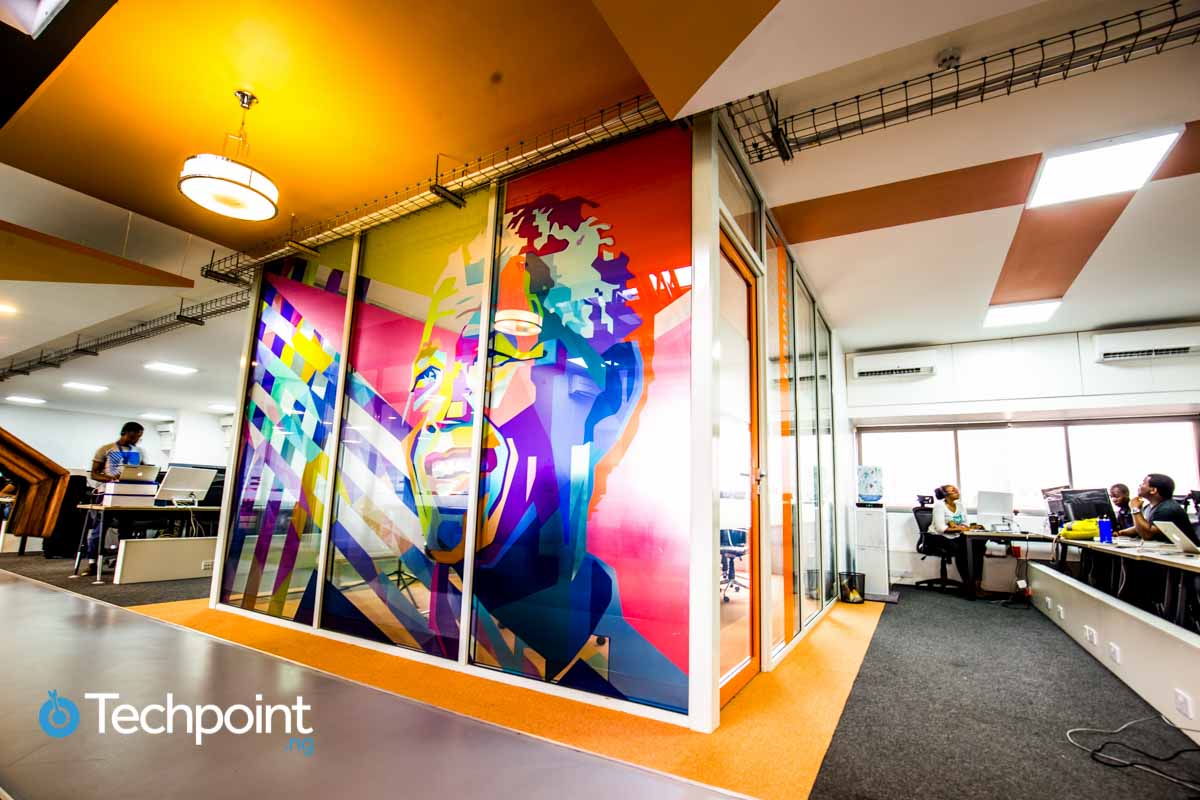 The reception is still under construction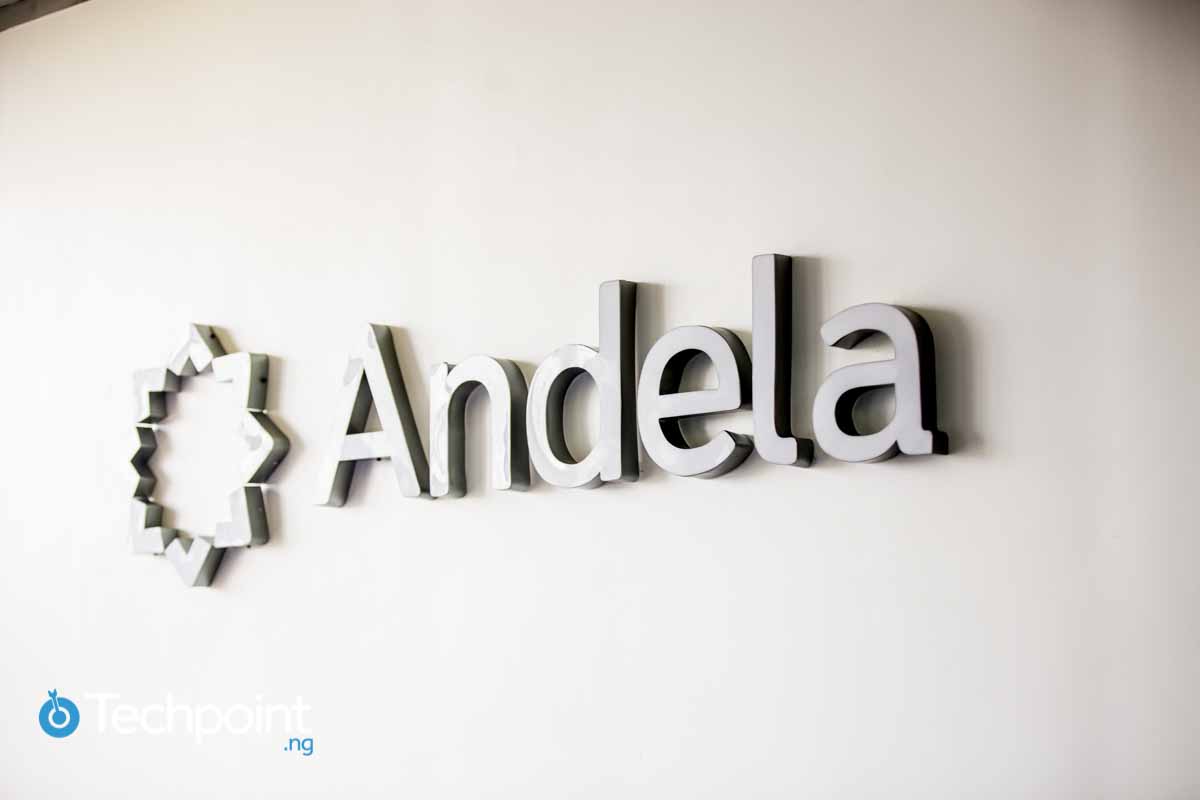 'Safari' -- the African-themed wing of Andela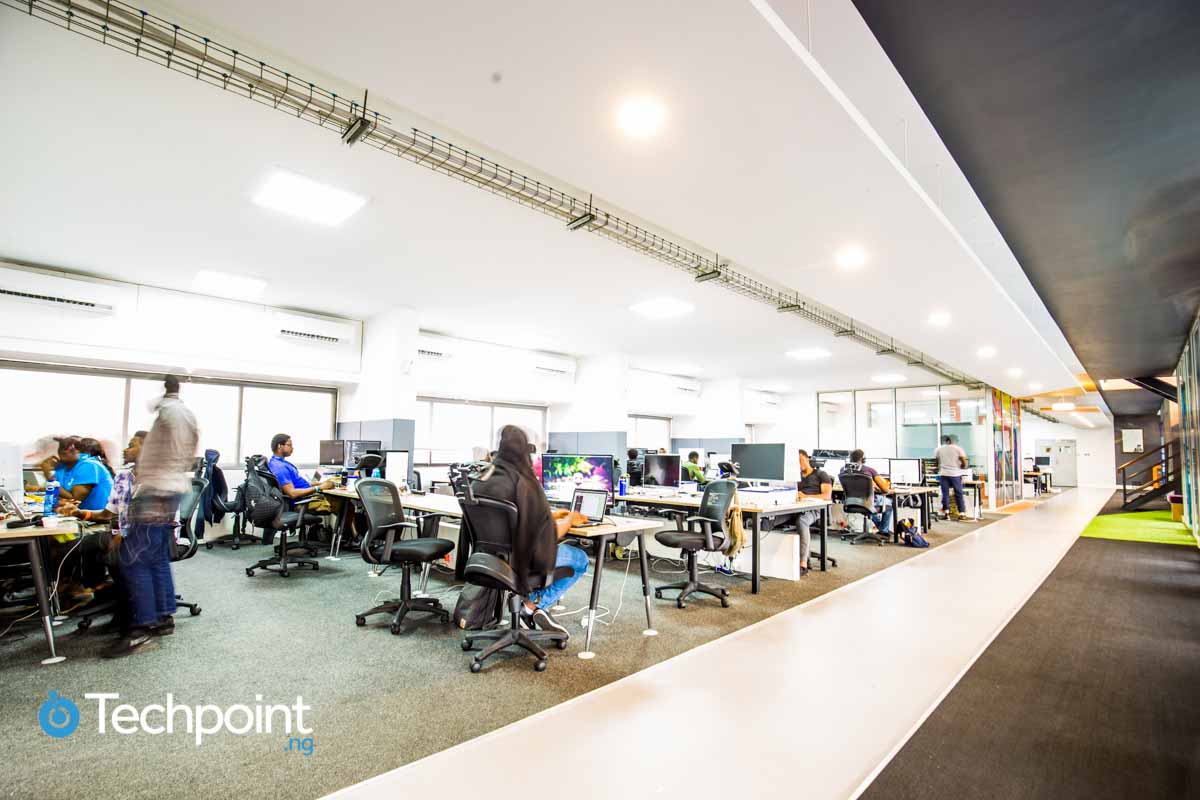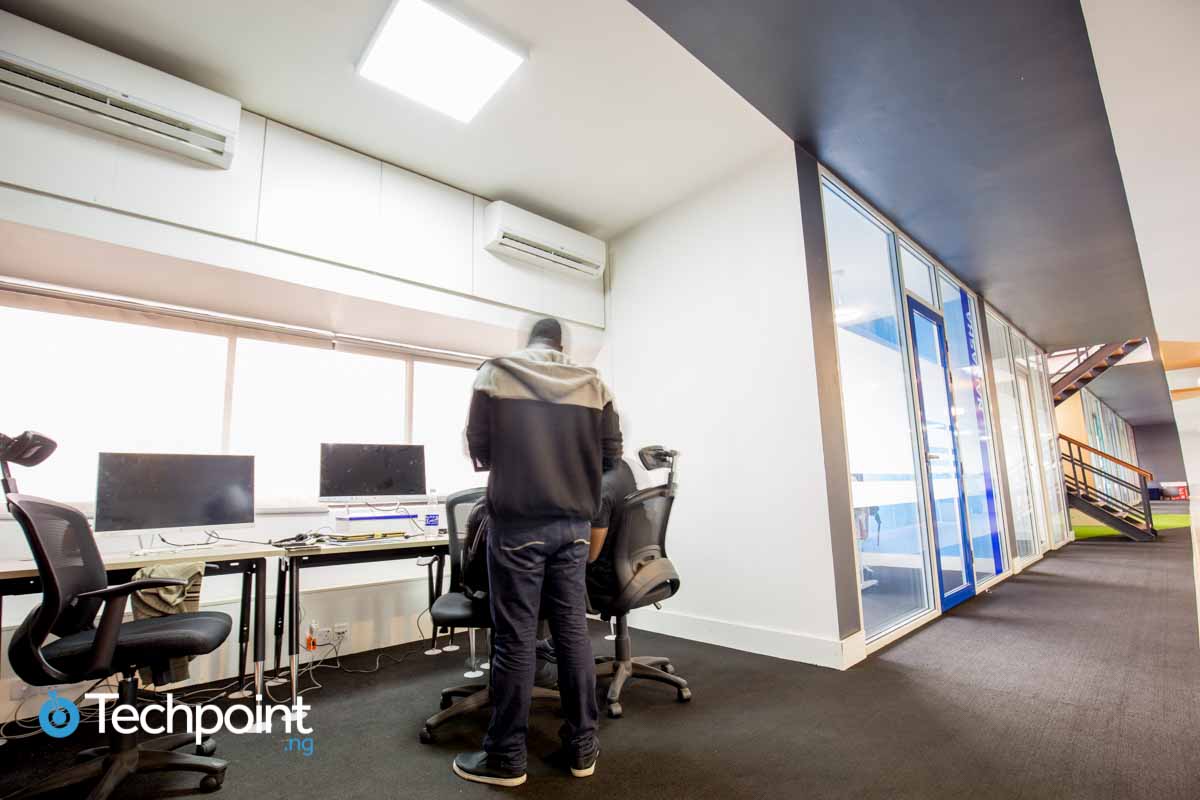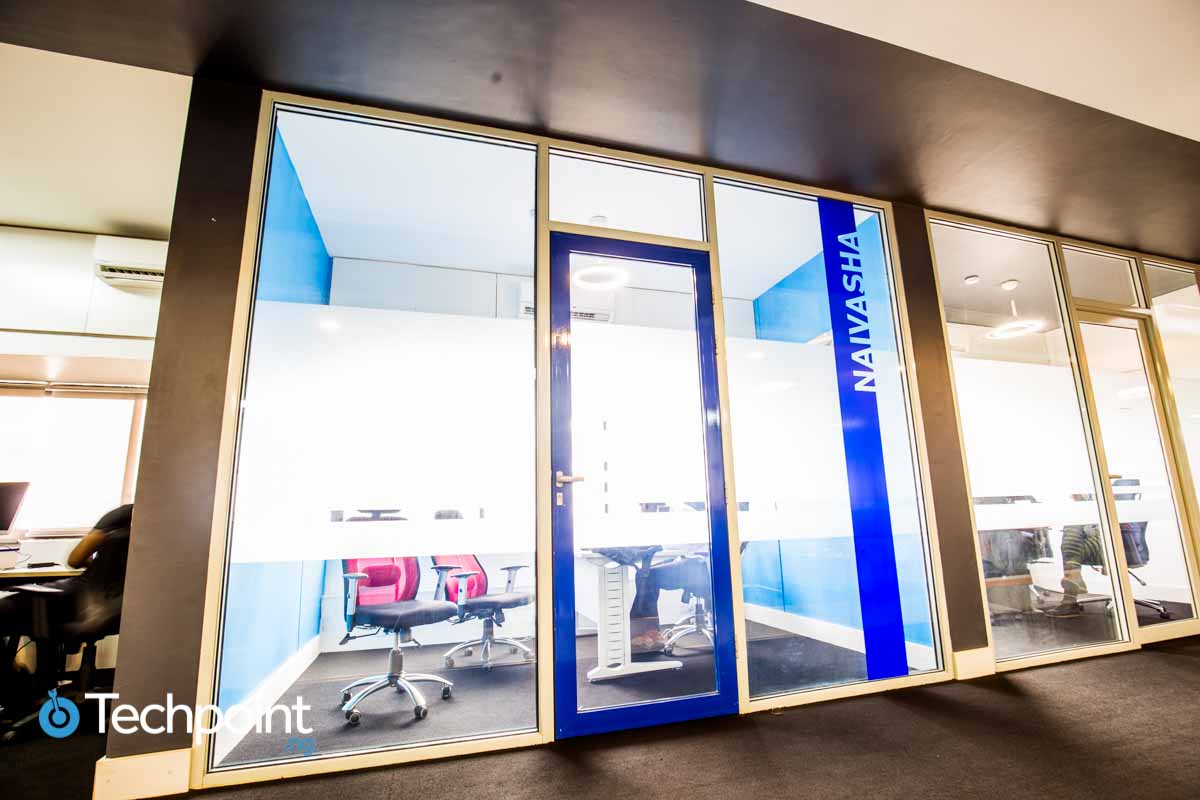 Meeting rooms are named after various prominent African areas like Obudu, Idanre, Udi, Mara, Yaba, Olumo and Naivasha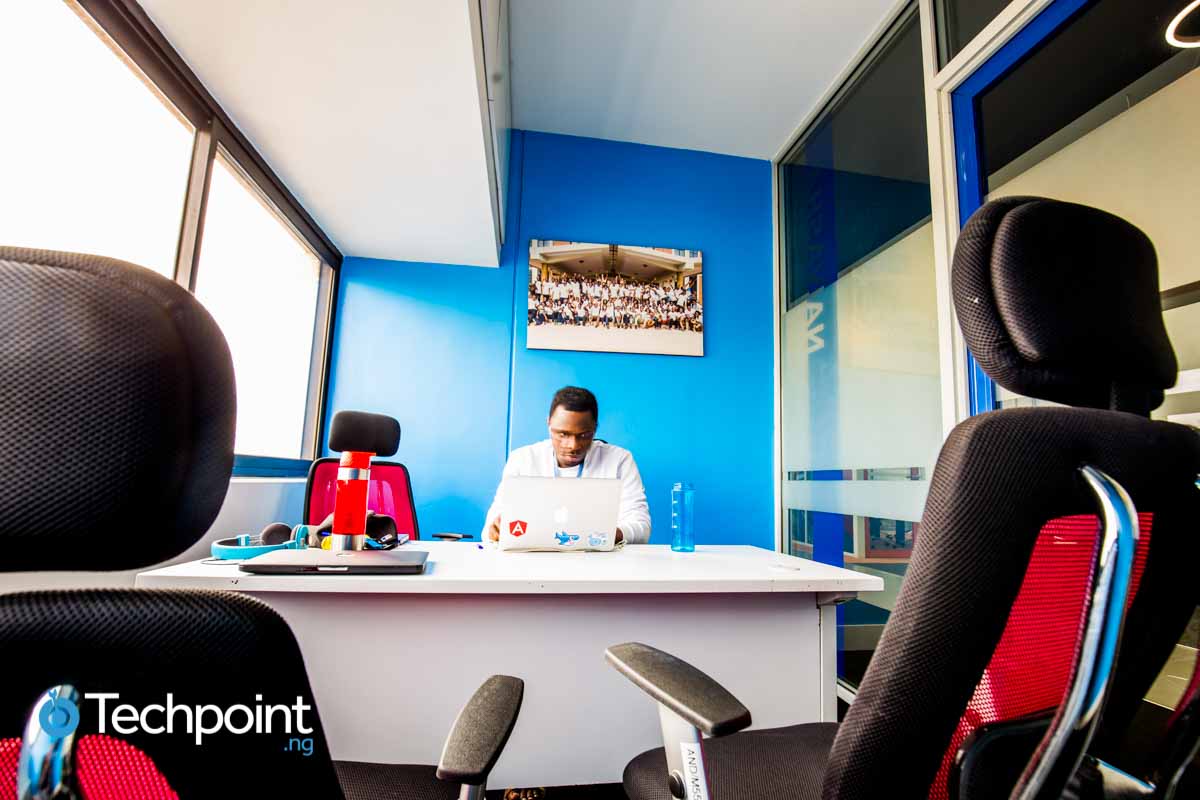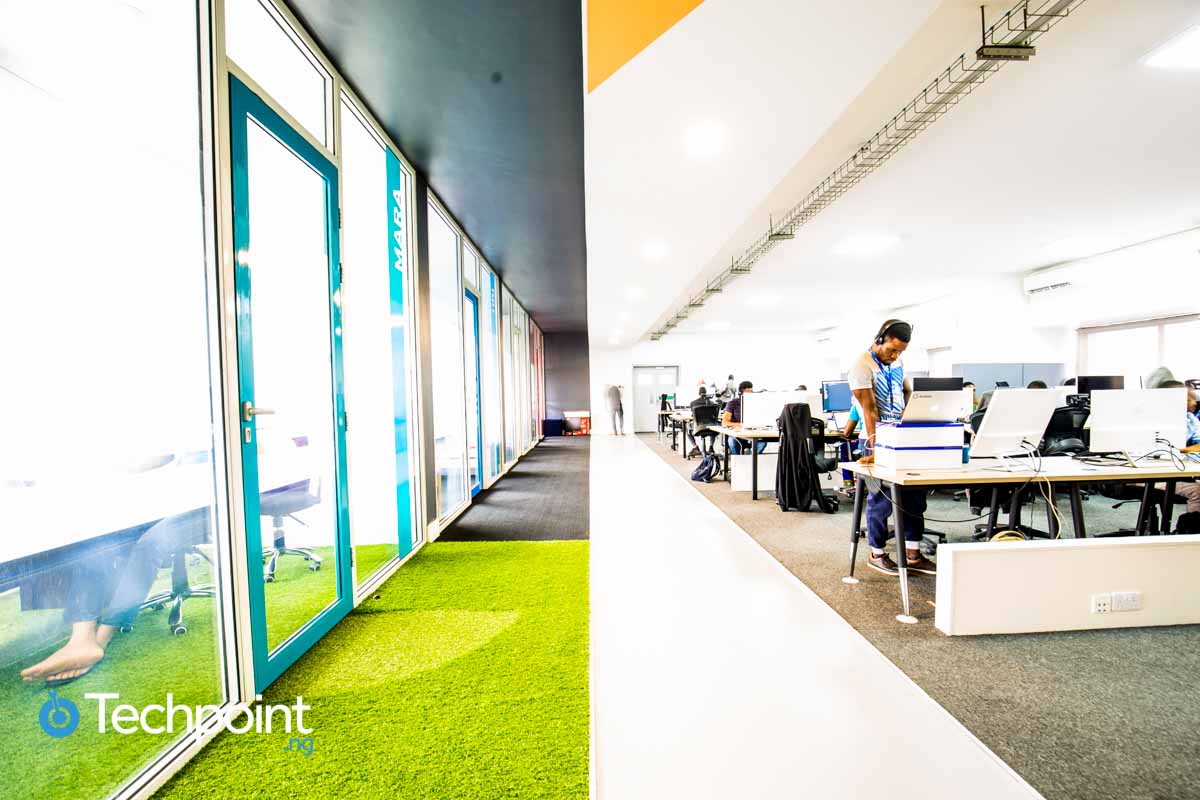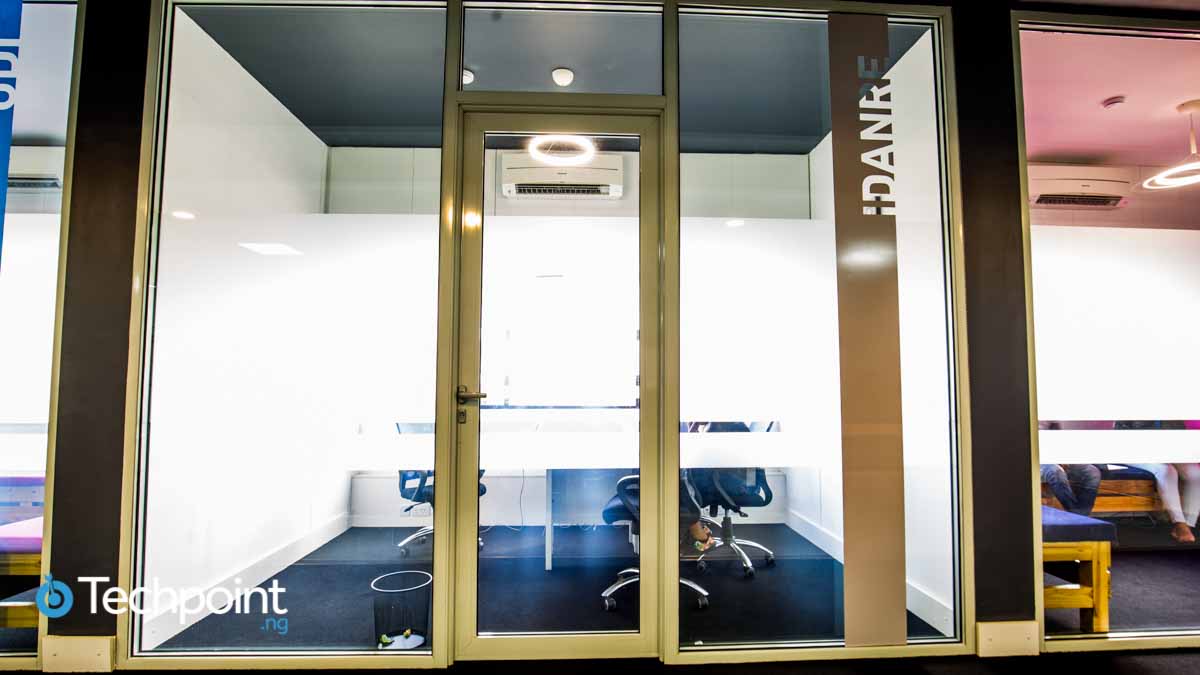 Nap pods
Just in case the body is weak, there are nap pods to relax the nerves.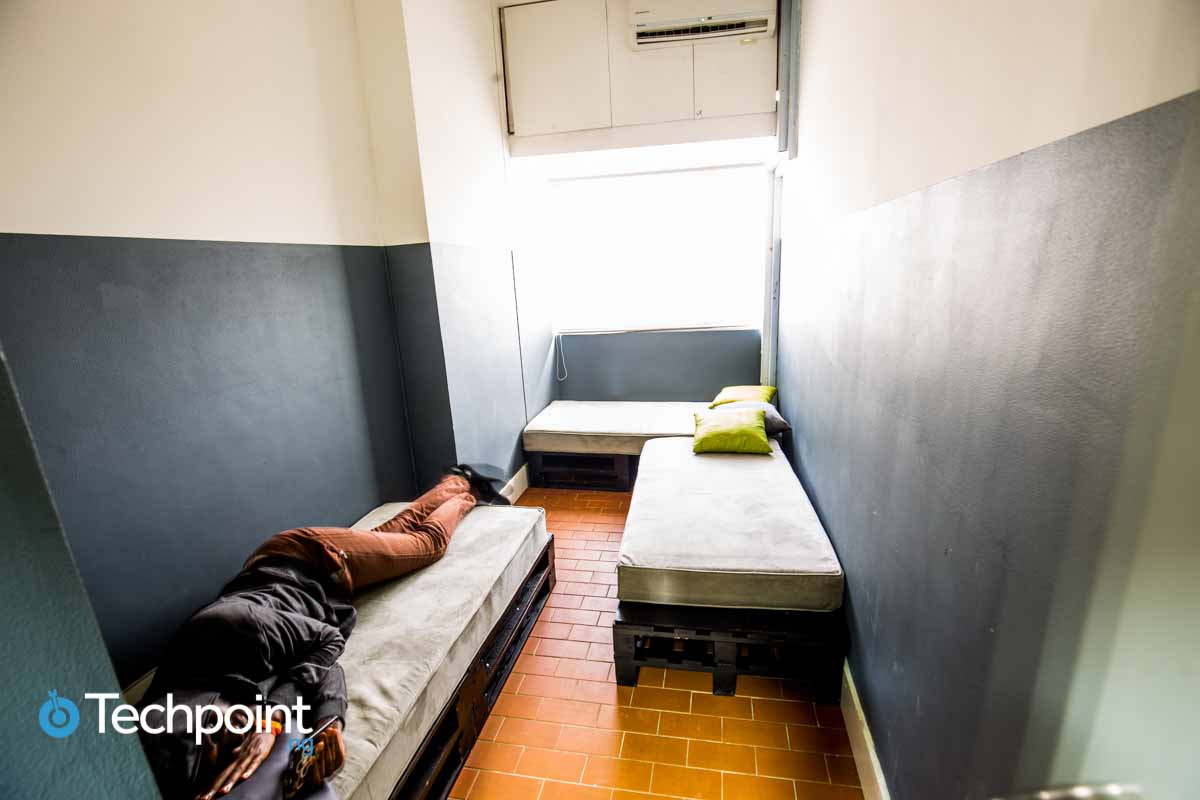 The 'Big Apple' wing -- coined from the nickname for New York City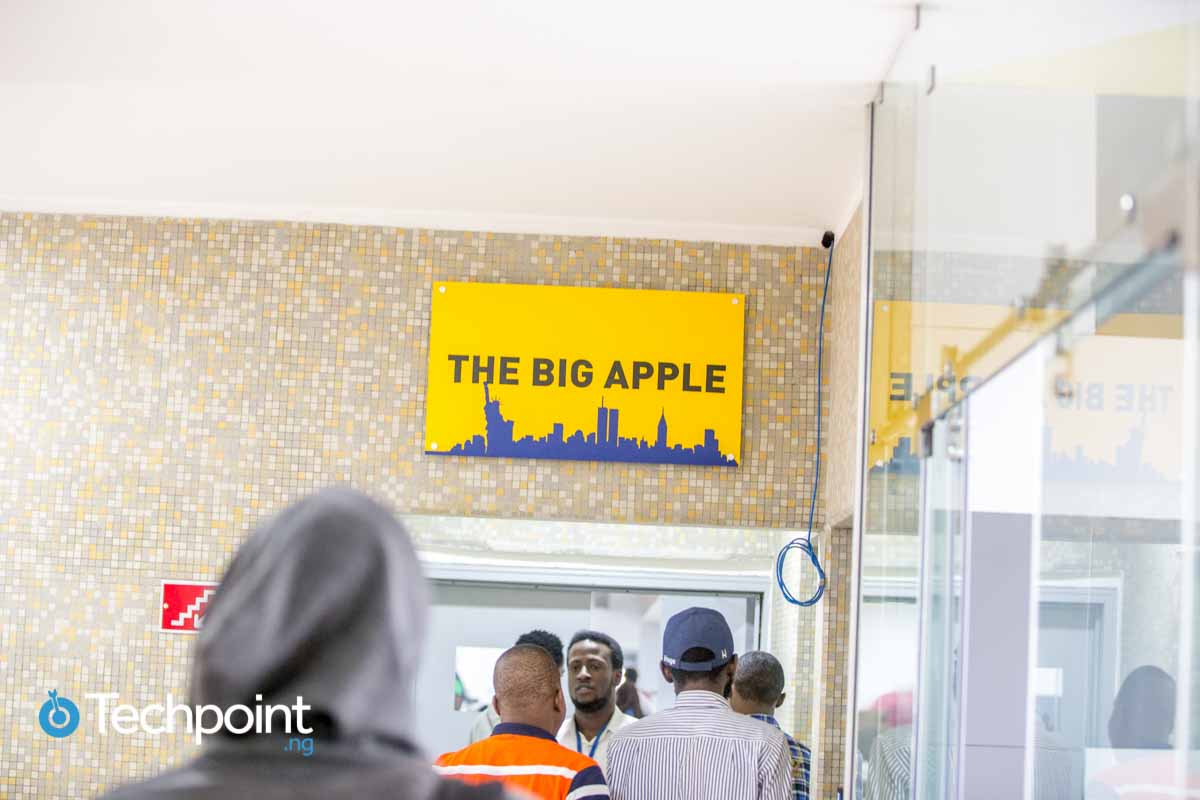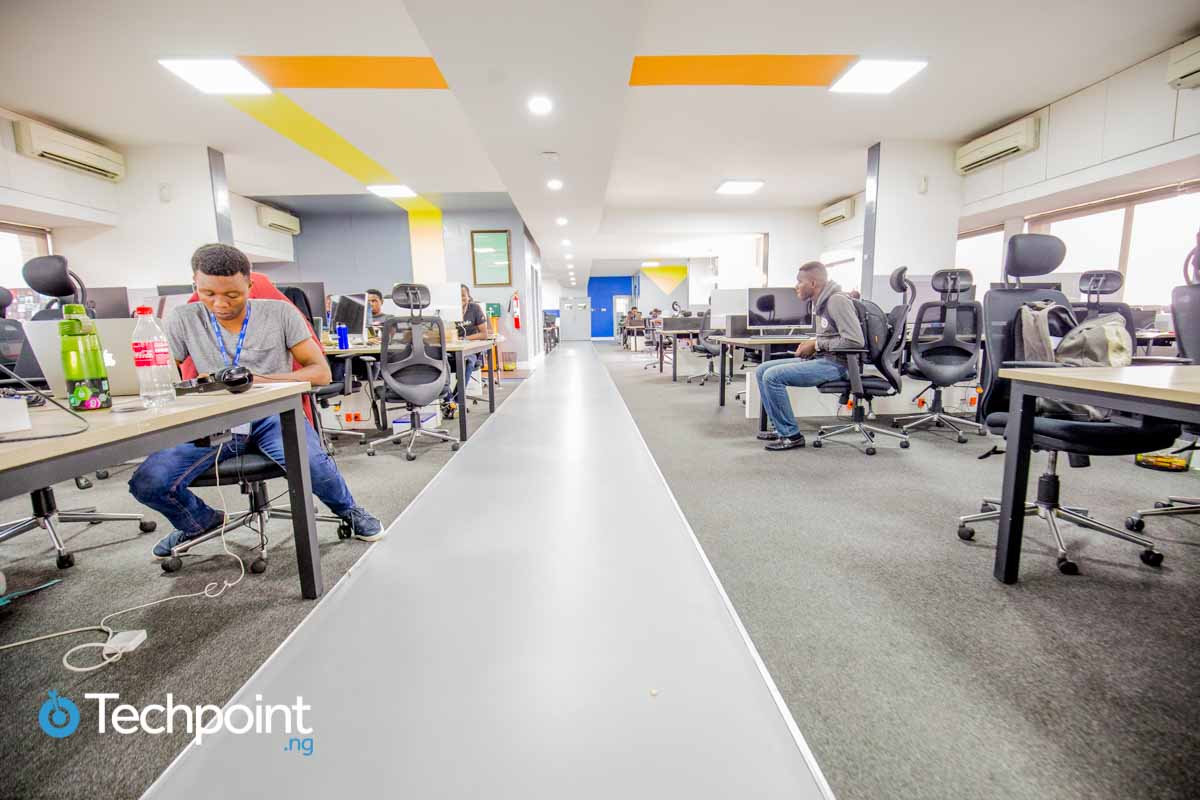 Meeting rooms are named after various prominent areas like Wall street, Empire state and Grand Central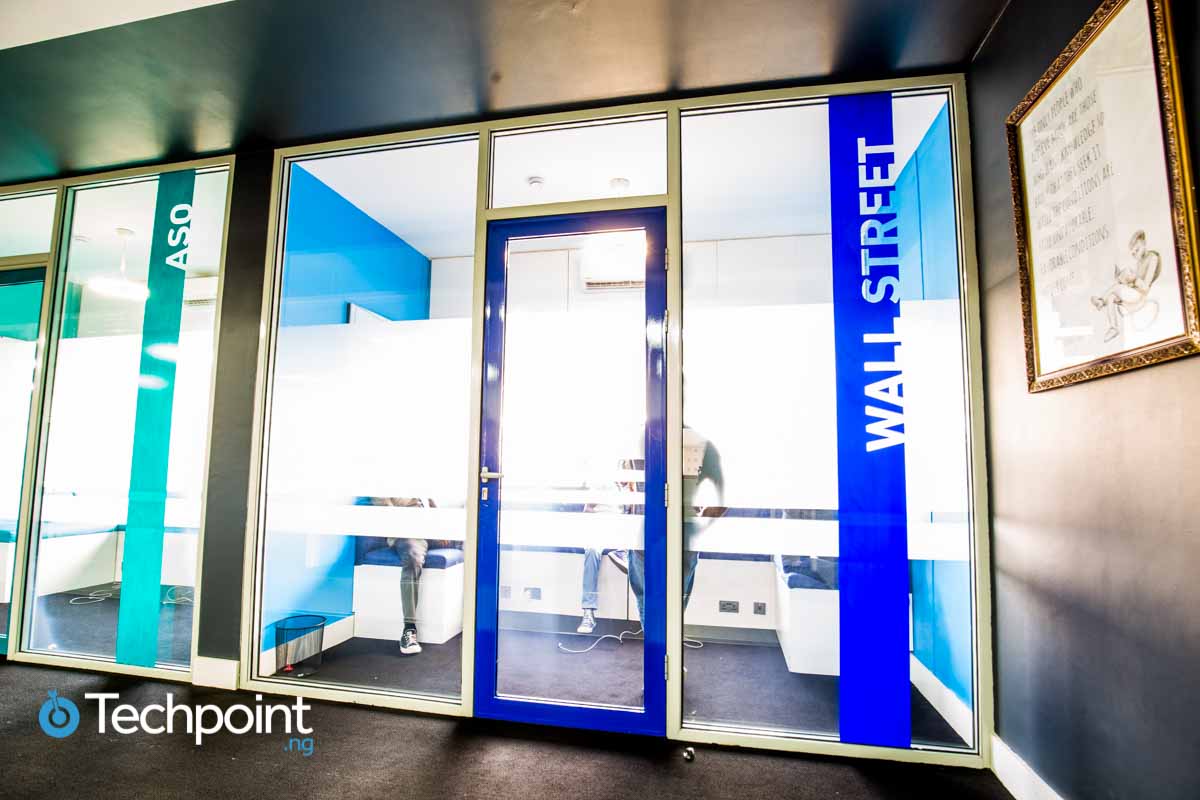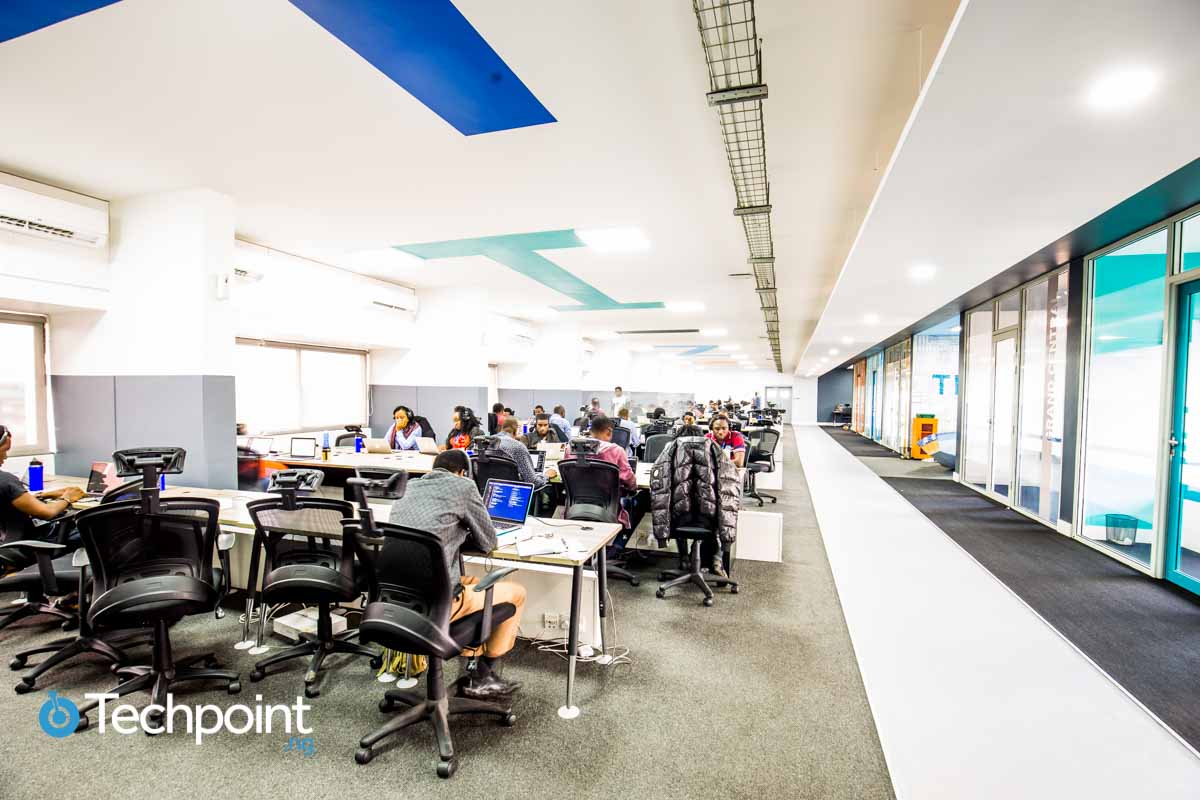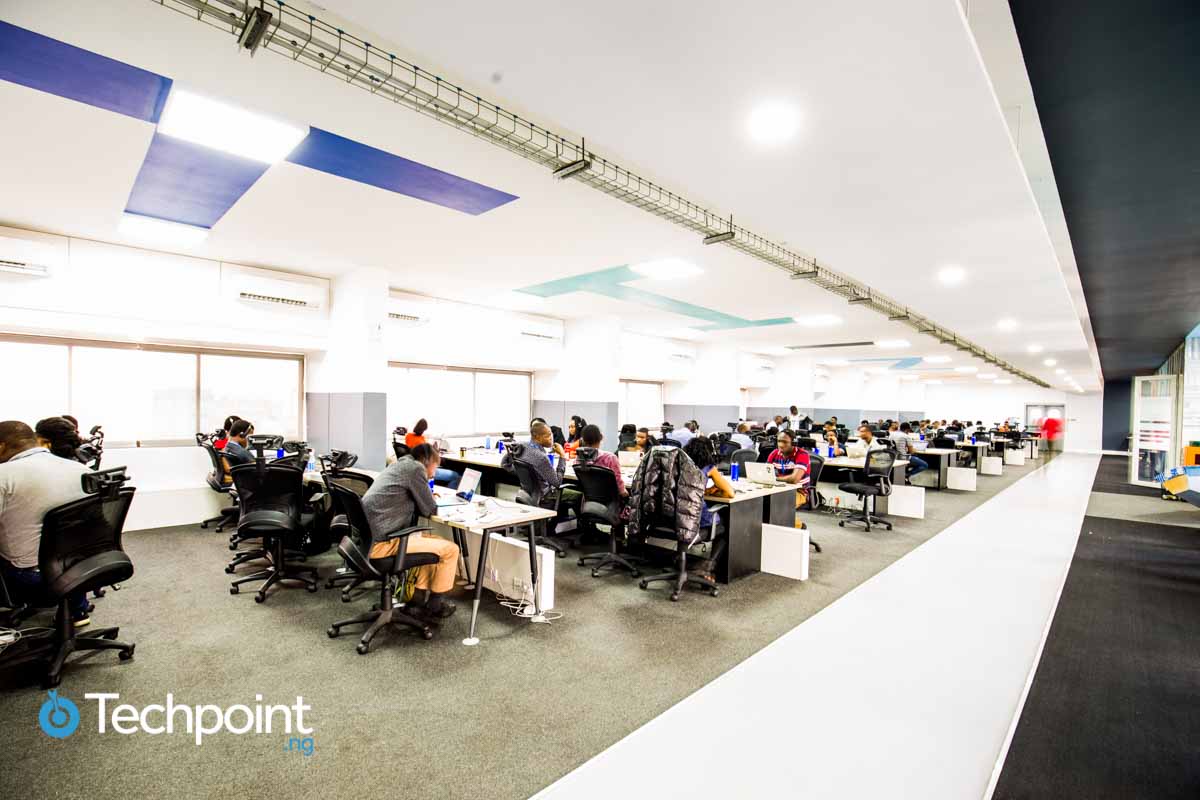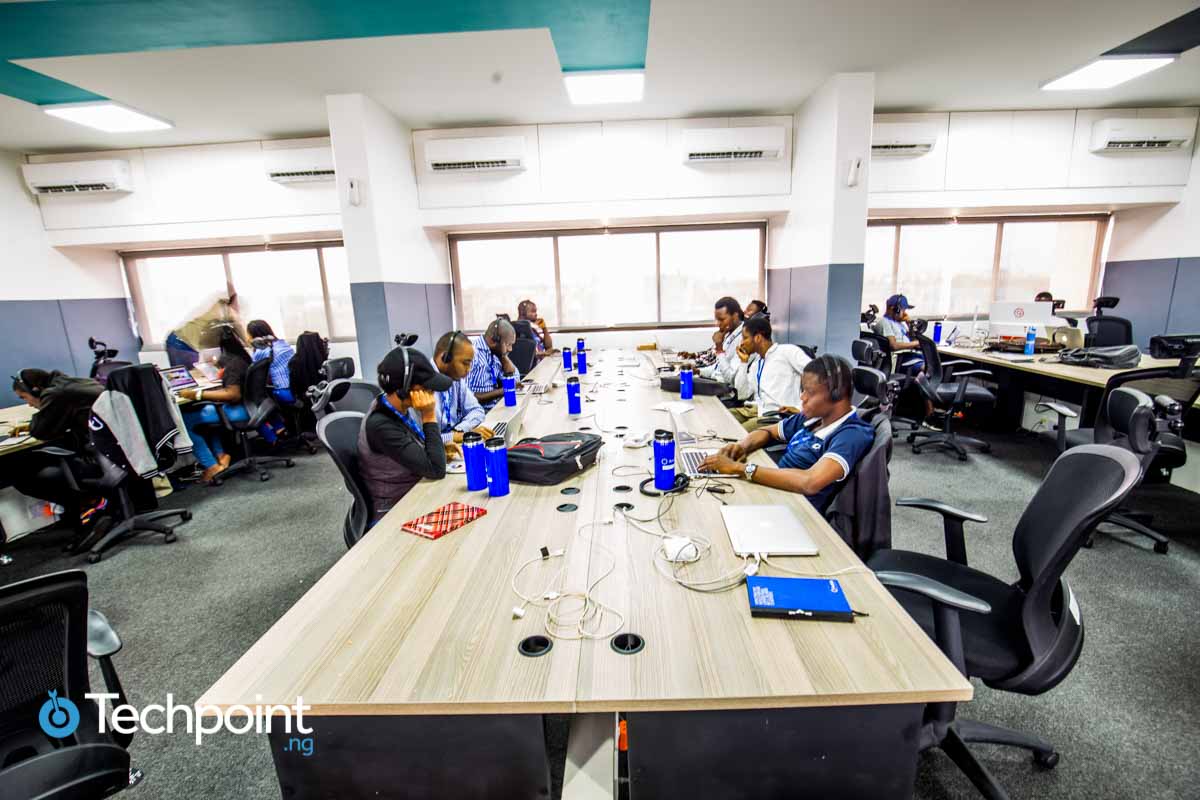 'Cognito' -- if you plan to have a private moment with a colleague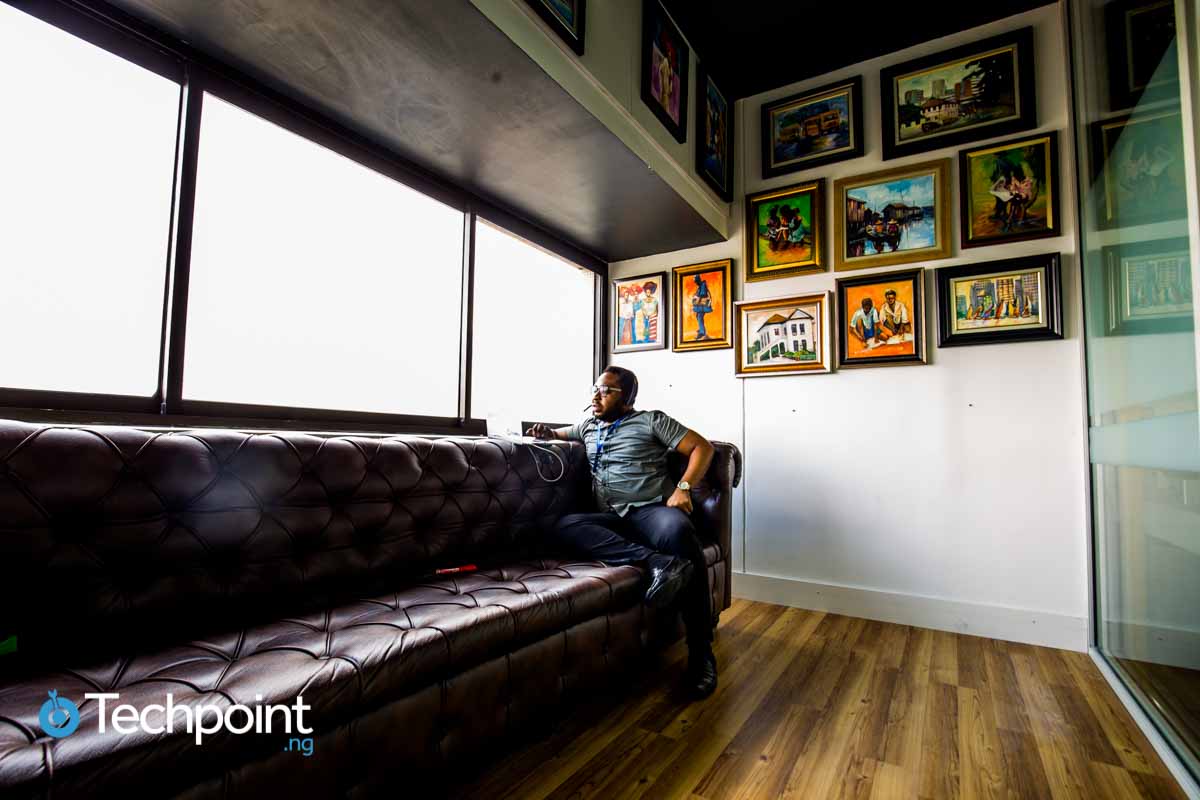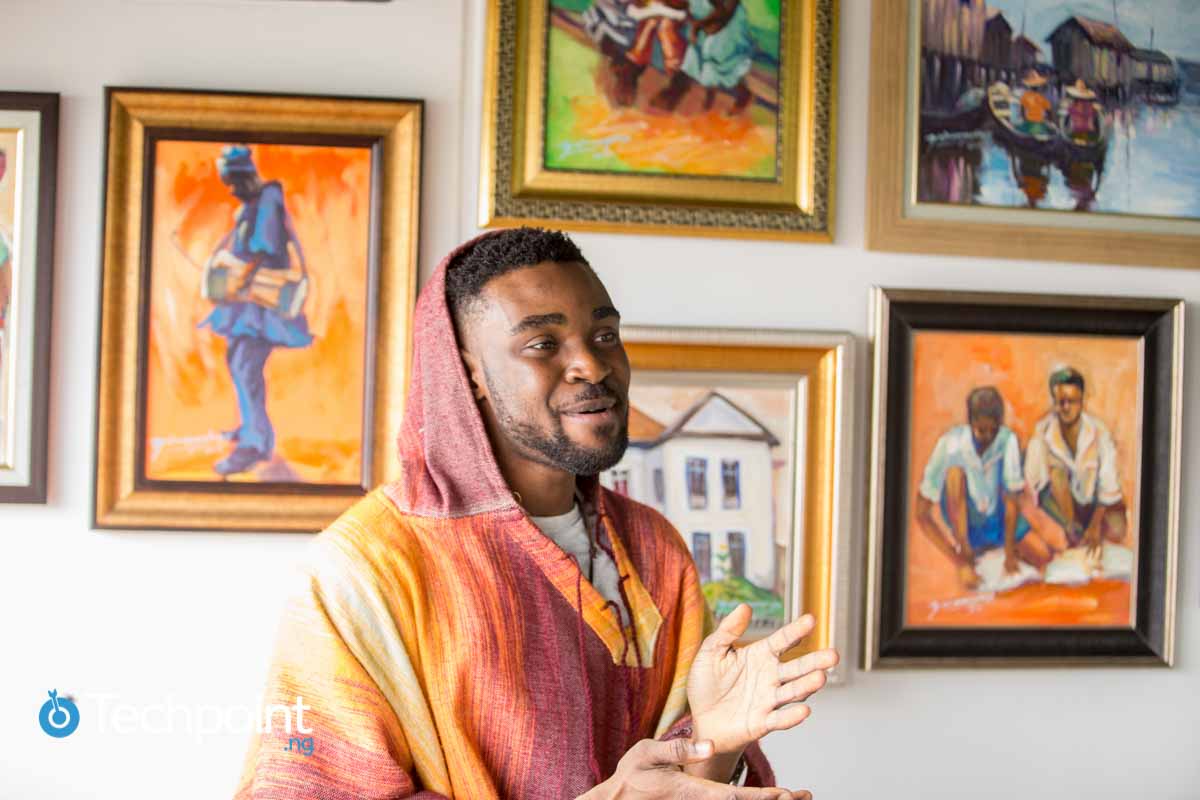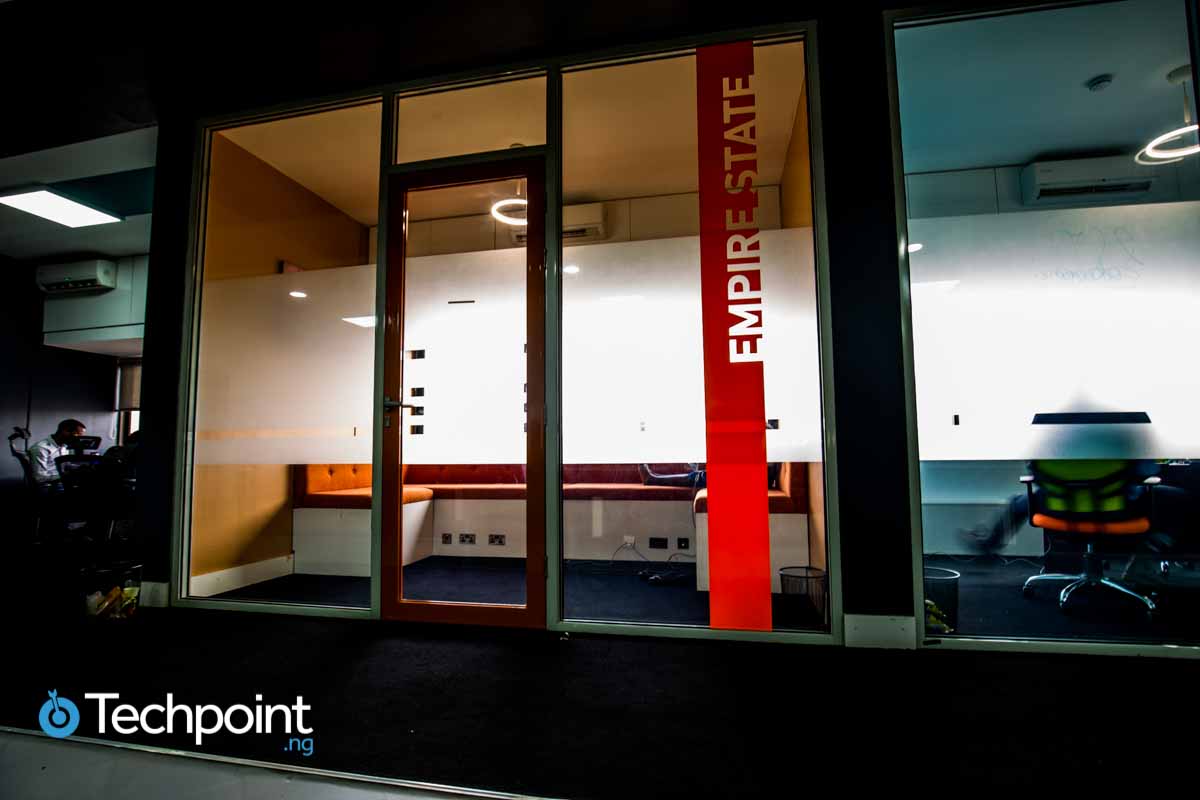 'Grand Central' hearkens to the popular Grand Central station in NYC
Developers at the 'Big Apple' wing
This boat-esque hangout spot represent Hudson river because that's the New York wing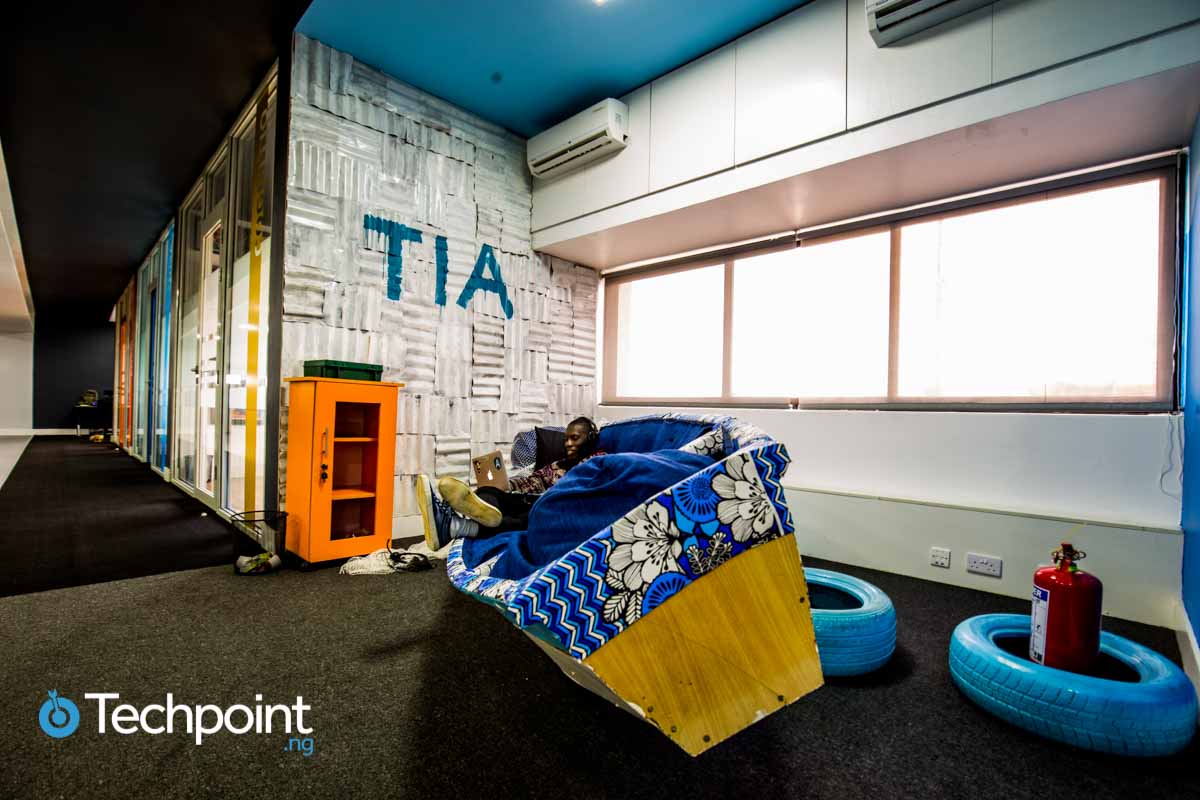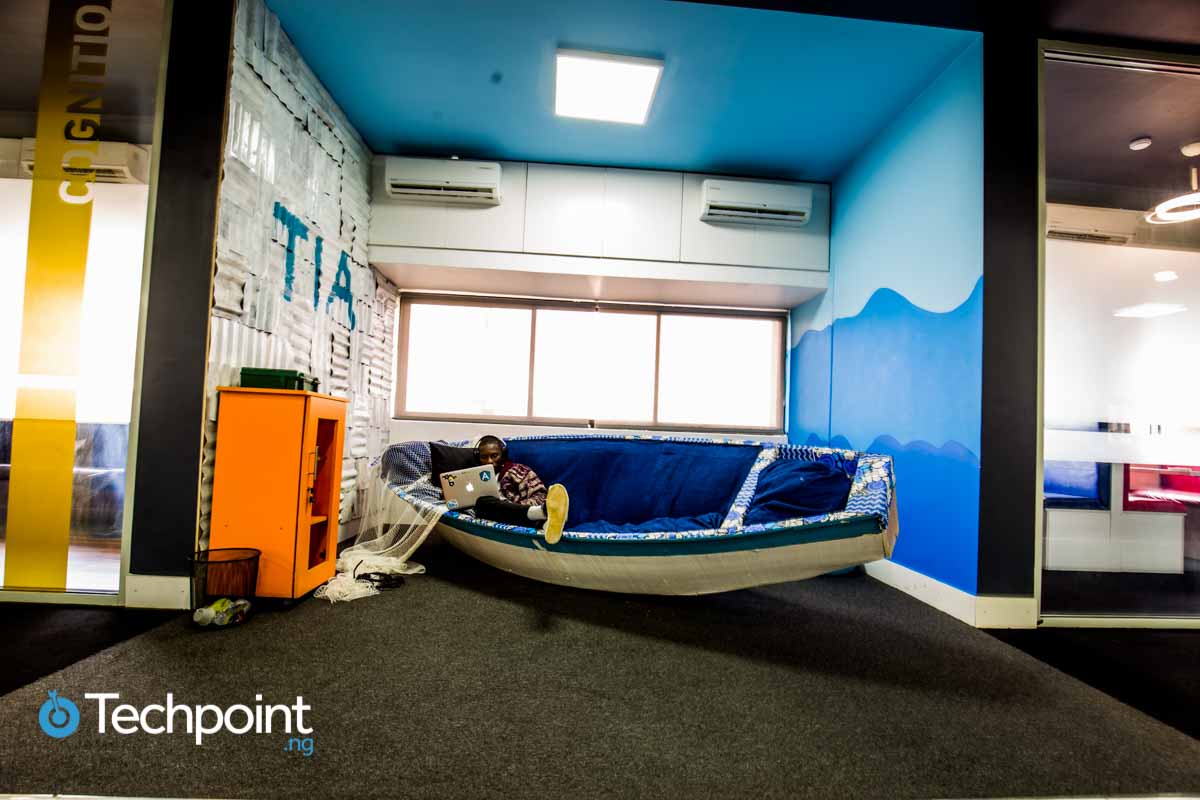 Finally, there is the 'Social Space' -- where all social gatherings take place
From the rooftop, you can see the Ikorodu road, Anthony Bridge as well as the road leading to the Third Mainland Bridge.
Congratulations to Andela as they launch the Epic Tower today.
---
Do you think your office is cooler? Invite us to take a tour through our lens.