In January, the Cameroonian government shut down internet in the Northwest and Southwest provinces of the country. These parts are largely anglophone regions. The action was a reprisal of sorts by the Francophone government for the people's protest against its allegedly bias rule. The action sparked worldwide revolt and a #BringBackOurInternet trend that saw prominent people and celebrities join in.
The political undertone of this saga was is quite strong and its consequences damning. We see 17-year old Nji Collins Gbah, the first African winner of Google's Code-in Global Competition having to commute over 70 kilometers to  areas where the internet still works. In these areas where there is internet, digital refugees like Collins have to be taken in by those protesting the action.
I am glad to be hosting so many #digitalrefugees in the office today. #BringBackOurInternet pic.twitter.com/Bli0aK8MaS

— Steve Tchoumba (@freethinkingST) January 31, 2017
The internet is a resource we have come to take for granted like air and water. But unlike these natural resources, the internet is still a largely man-made utility. So for argument sake,  what will happen if internet in Nigeria were shut down?
 Governmental revenue loses
Slowly and surprisingly, a large part of government economic operations in Nigeria is digitized. With the internet as a facilitator of these operations,  huge losses will be incurred.
Taxes are one pronounced example of an area that will take a huge blow. Taxation is a very important requirement for businesses and even though there is a low tax compliance, the government still collects sizeable chunks of tax annually.
---
Suggested Read: Tax Compliance: Why SMEs and startups in Nigeria do not pay taxes
---
According to its Q1 2016 report, the Federal Inland Revenue Service (FIRS) collected ₦112 billion in non-oil taxes by the first quarter of 2016. These tax monies are mostly used for debt financing and recurrent expenditure.
As most activities of the Federal Inland Revenue Service (FIRS) are conducted through the Remita portal, nobody will be able to pay tax when the internet is gone. Adjusting to the old paper methods will be impossible in such a short period and this will inevitably translate to colossal losses on government coffers.
Death to the tech ecosystem
Even though the existence of a functional tech ecosystem is still under debate, nobody can deny the sustained impact of tech entrepreneurship in Nigeria.
As its name implies, the continuance and or survival of a tech ecosystem is hinged on the internet so the Nigerian internet is key to the ecosystem.
The Nigerian startup ecosystem, valued at $2 billion, has been constantly tipped by the government as an economic saviour. Without internet, the tech ecosystem will not be able to save or even sustain itself,  talk less of Nigeria's economy.
Economic meltdown
Nigeria is in a recession (you know this). According to the National Bureau of Statistics (NBS), Nigeria's gross domestic product (GDP) contracted by 1.51 percent in 2016 -- a bad thing in itself incase you're not sure.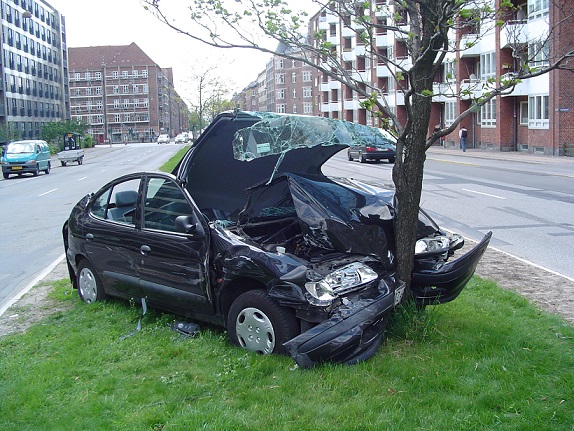 Businesses (and entrepreneurs by extension) have continued to be the lifeline and mainstay of this economy. With an increased internet penetration in Nigeria, most offline and online businesses are connected to the internet. Imagine what would happen when they are disconnected; a large devastating economic blow that its resultant effect would be revenue losses for businesses.
According to an estimate by InternetSansFrontieres, two weeks of internet blockage alone cost internet dependent businesses up to up to $723,000 (£570,000) in losses. This loosely translates to ₦227 million bi-weekly at the current exchange rate, do the maths.
Educational setback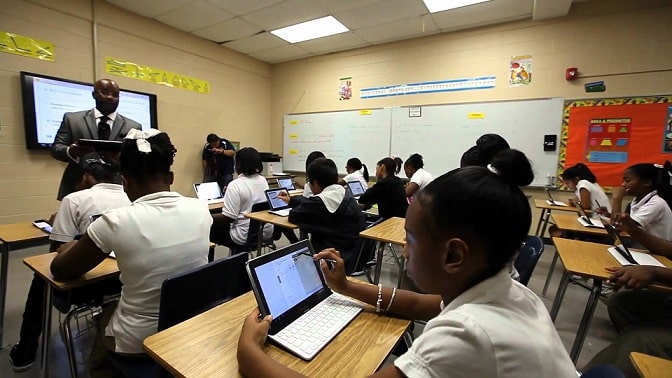 The average Nigerian student relies heavily on Google for research and assignments as the internet has heavily revitalized the educational system to a certain extent. Most schools now use digital study materials and computers for instructing students.
With the somewhat general dysfunctional nature of the curricula used in Nigeria's educational system, the internet has become a savior of sorts for students.
Because of the internet, it is now easier for the youth to stay ahead and in sync with their peers the world over.   If the the internet is completely take away, education will be set back decades.
In conclusion,
The Nigerian Communication Commission (NCC) is in charge of regulating the Nigerian internet, and it is highly unlikely that anybody can just "switch off" the internet in a democracy. But I bet Cameroonians thought the same thing a while back.
So in case any powers that be are considering blocking the internet in any part of Nigeria for any reason whatsoever, they should also consider the aforementioned long term effects.