For a little over a decade, the Nigerian furniture industry reveled in the respite that former President Obasanjo's  administration gave it by way of banning importation of foreign furniture. Before then, the local furniture industry was relegated to relative obscurity at the mercy of the international furniture market.
Without a doubt, the ban served as a catalyst for the now burgeoning industry. However, the respite was short-lived. Between January 2014 and May 2015 -- barely a decade after the ban -- Nigerians reportedly spent over $20.39 million importing furniture into the country. Two interesting deductions could be made from these figures -- Nigerians were still importing furniture despite the ban and foreign-made furniture was still largely the preferred choice.
President Jonathan's administration eventually lifted the ban in June of 2015, but at that point, it was only making official what was already almost commonplace. However, with heavy import duties placed on furniture and the increasingly deplorable state of the economy, it was only a matter of time before demand for local furniture increased again.
As expected, young entrepreneurs began to notice. Over the course of the past 2 years, a number of them emerged to take advantage of the situation in unprecedented ways.
One of such entrepreneurs is Raymond Umeh, founder and CEO of Skarabrand, an Abuja-based online furniture store.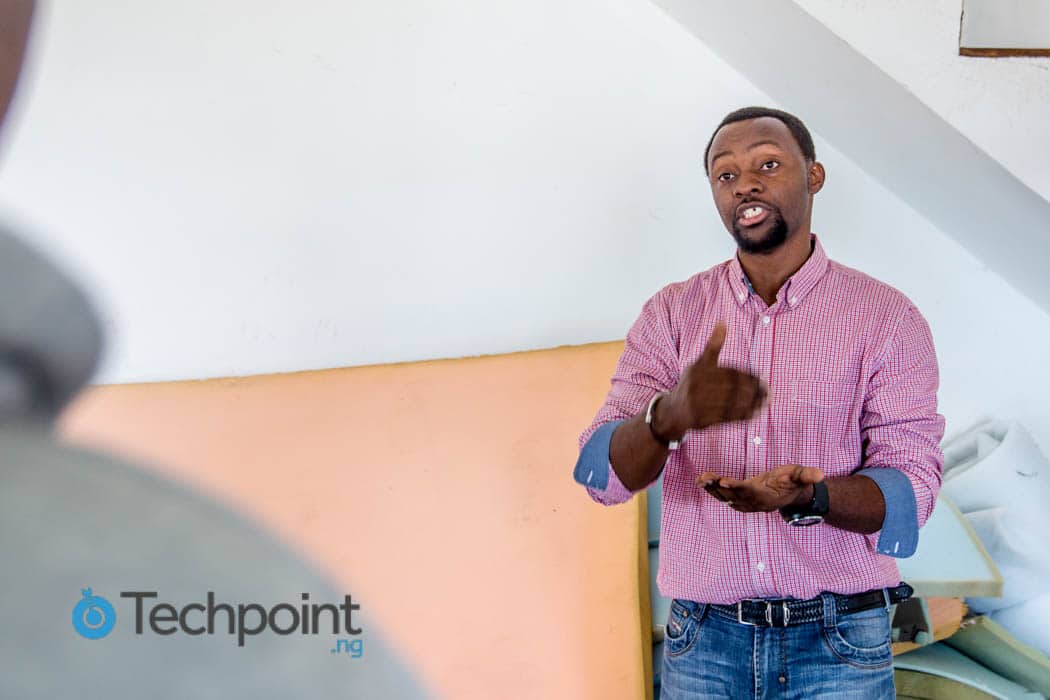 Two unique things standout immediately when you engage Skarabrand. The first is the founder; Raymond Umeh has over 12 years domain experience which he gained from running the family furniture business in Lagos. The second is the business approach. Unlike most online furniture stores, that serve primarily as aggregators or marketplaces for furniture makers, Skarabrand takes a more holistic approach, as the company  handles 100% of the entire process; from concept to design, through manufacturing and delivery.
During the course of the Techpoint Innovation Tour, we got an invite from Raymond for an exclusive tour of the facility. And now we want to share a bit of that experience with you.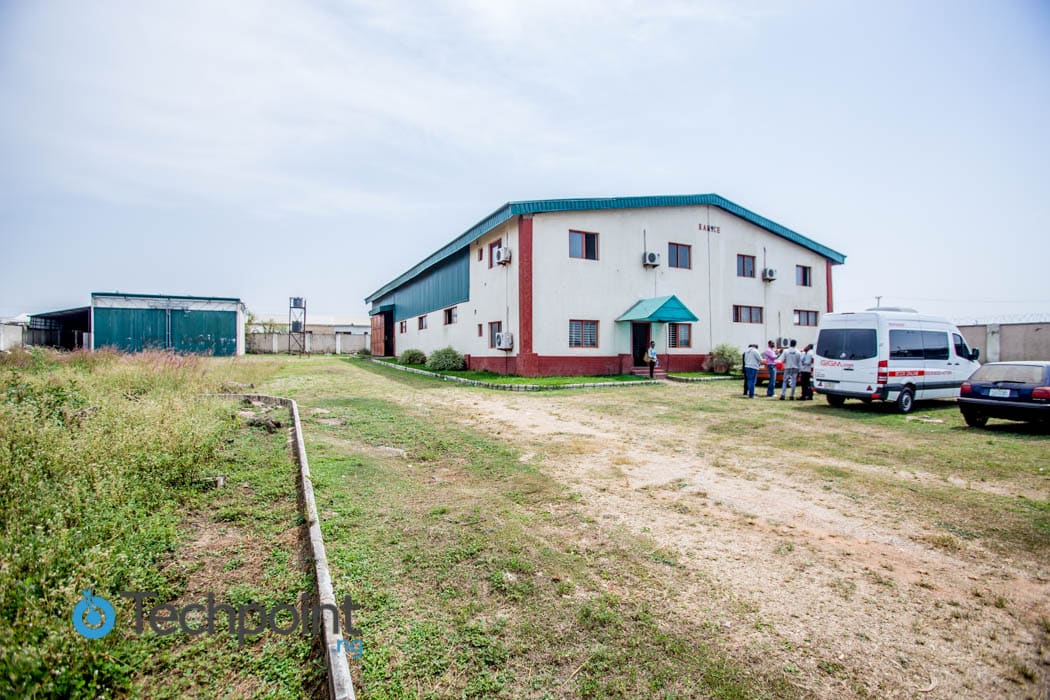 Raymond Umeh explains that the idea for Skarabrand came after online research revealed to him the increasing demand for high quality furniture that is affordable. The opportunity he saw in this formed the basis for launching Skarabrand.
According to Raymond:
We asked ourselves, what do we know how to do well -- make furniture. So we decided to make our own brand of furniture that is affordable and from locally sourced materials. Same price as the roadside guys but higher in quality and delivery of service
Right from the factory entrance, it is obvious that Skarabrand is serious about delivering on this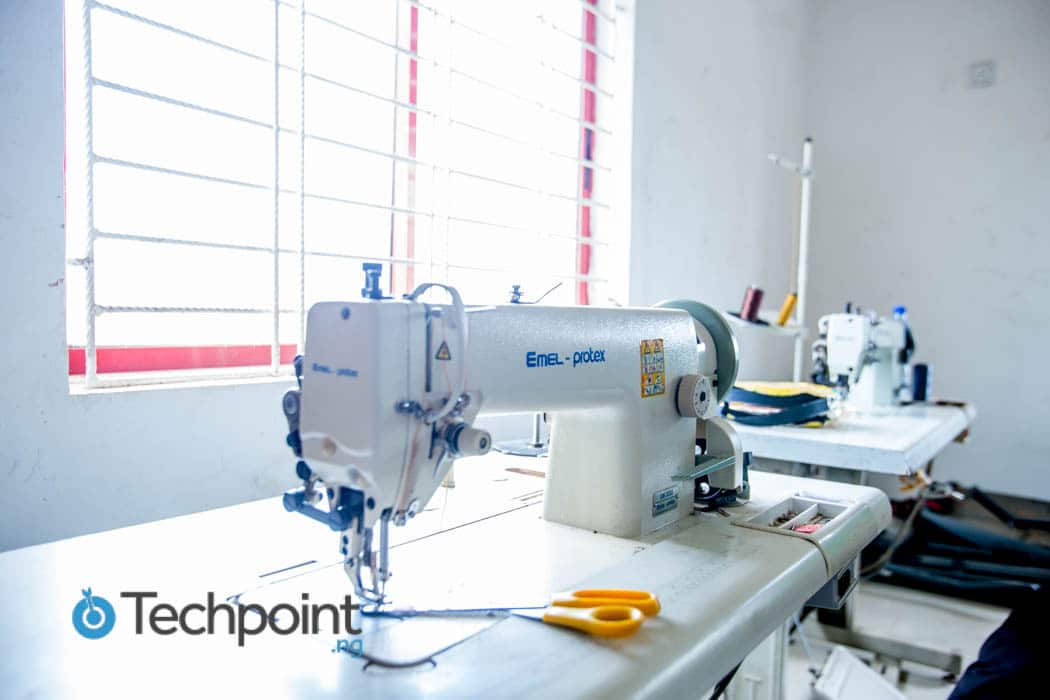 We also couldn't help noticing this studio where original photos of furniture are taken to be put up on the website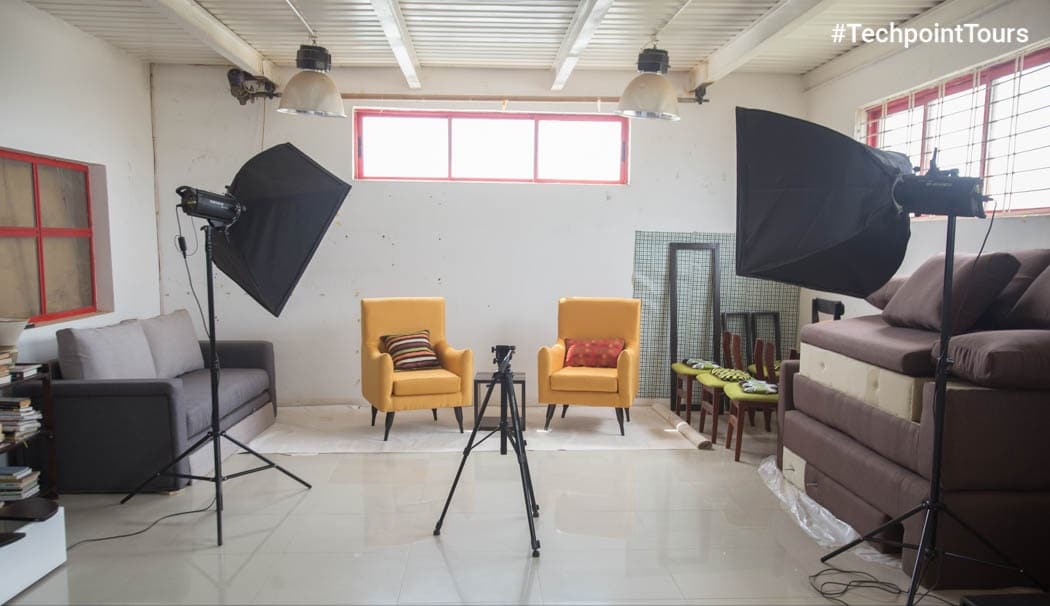 The studio exits unto the shop floor, where most of the 'magic' happens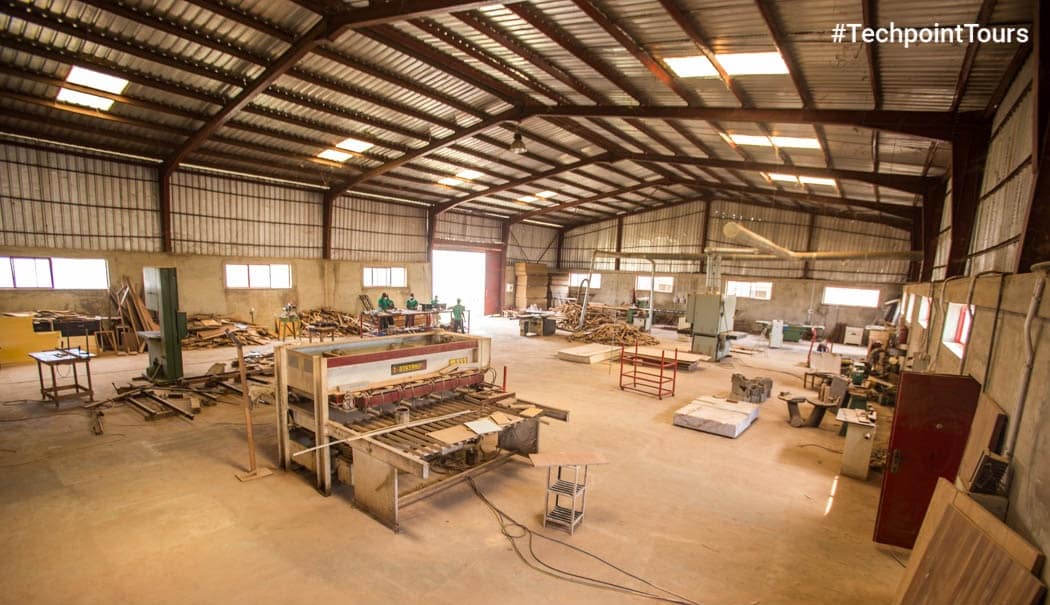 Some of the equipment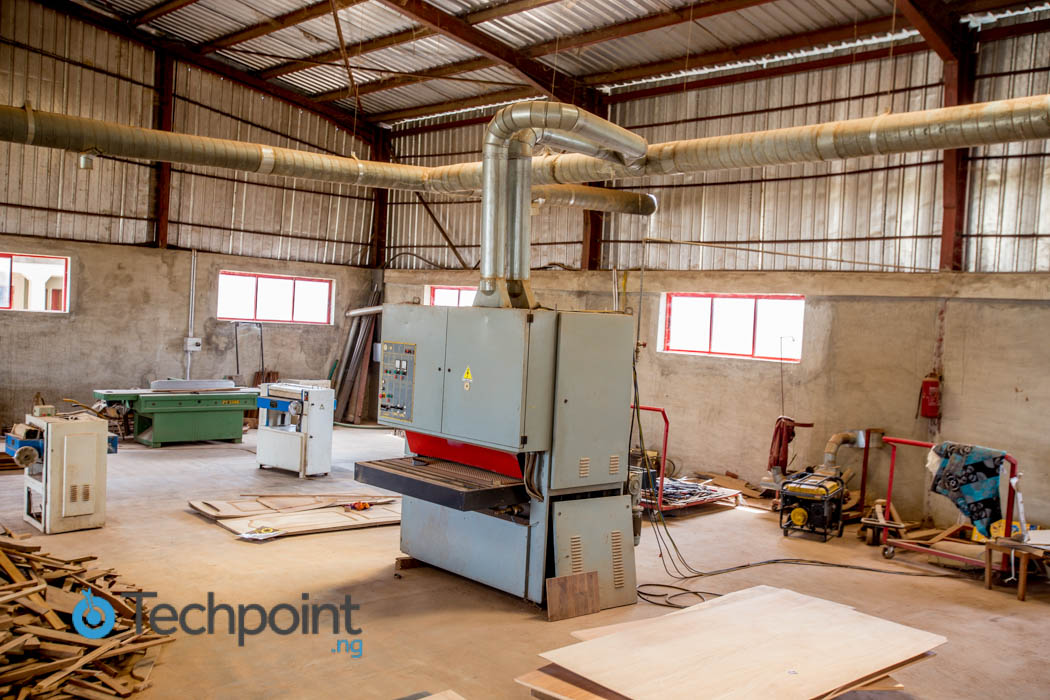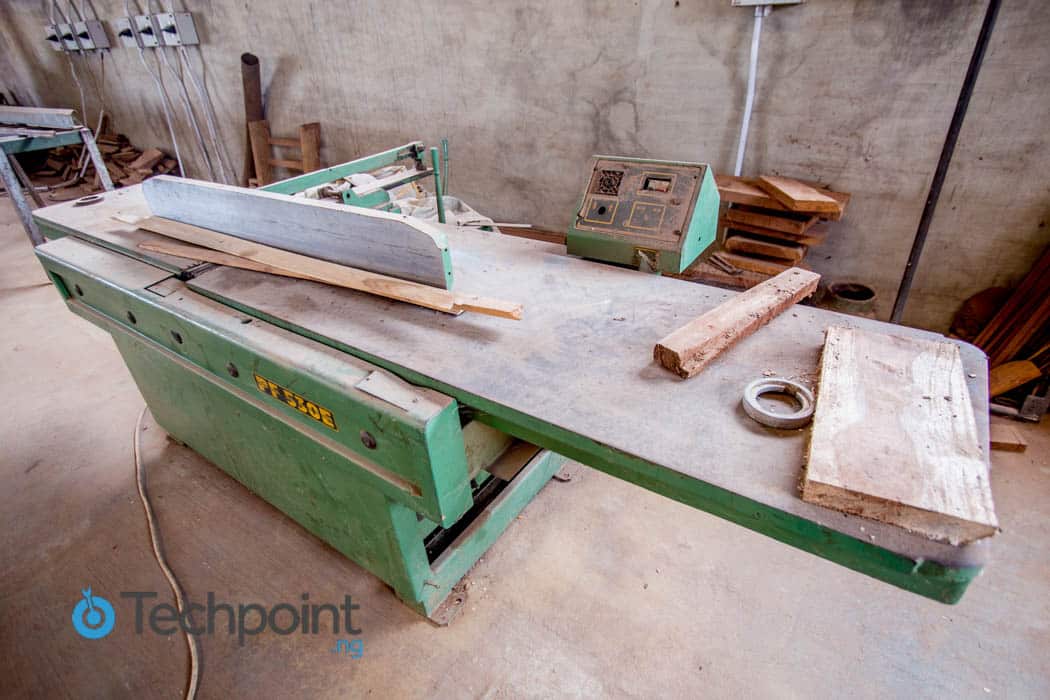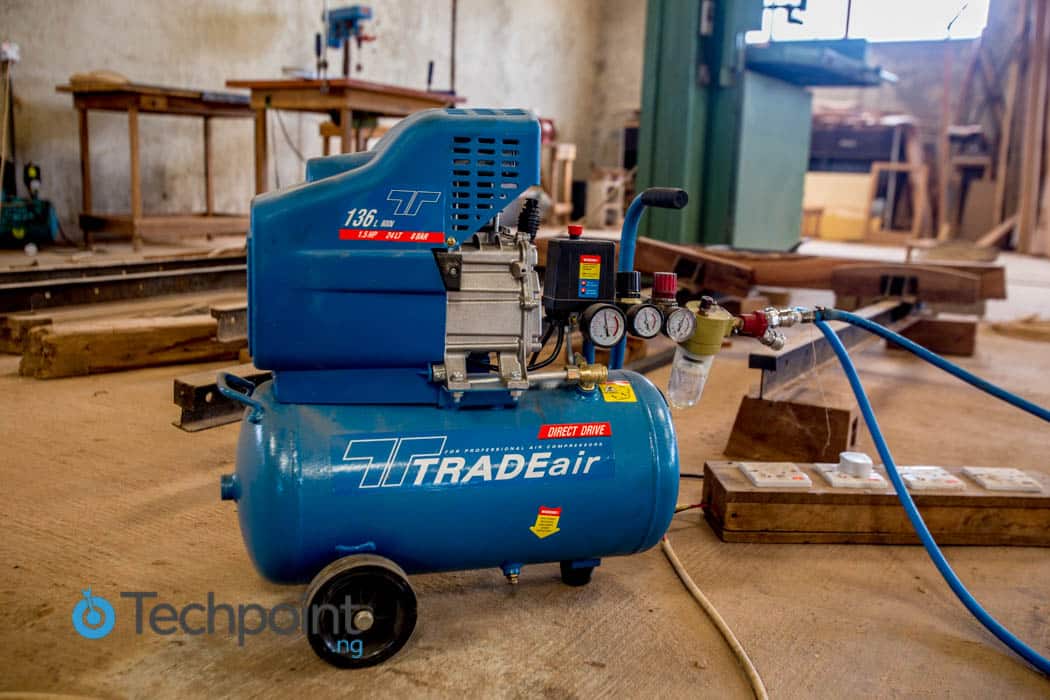 Skarabrand staff at work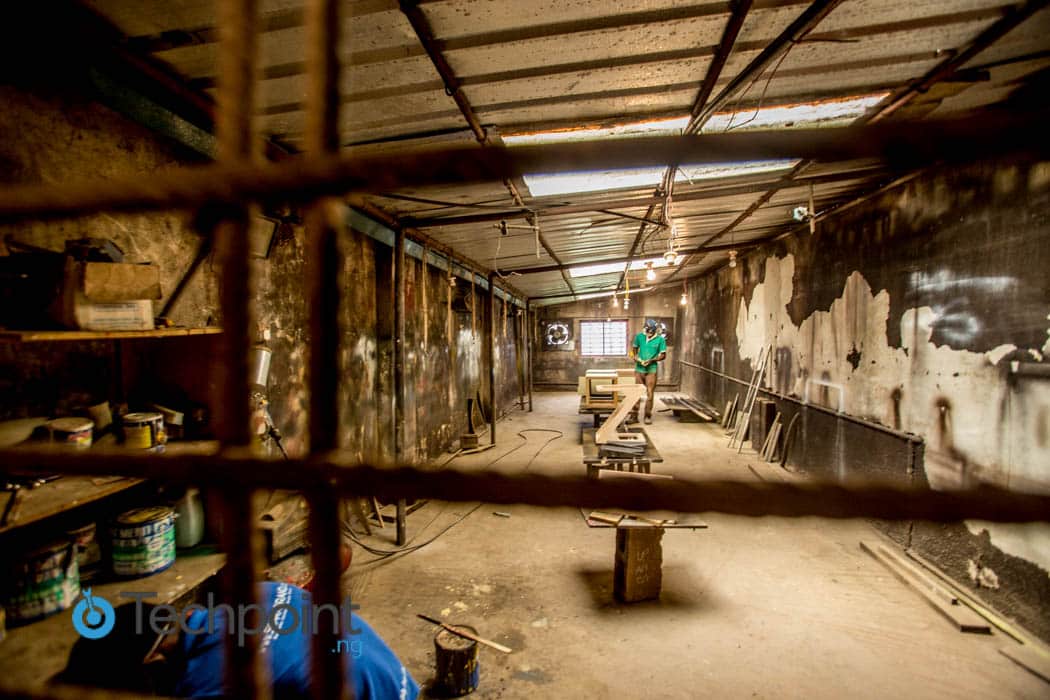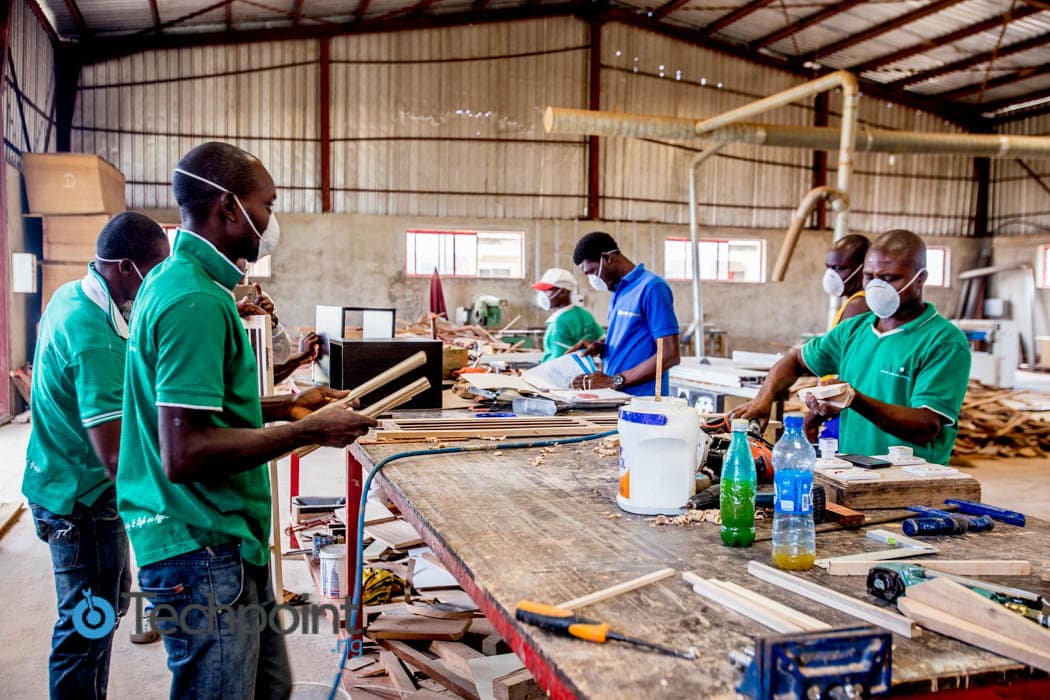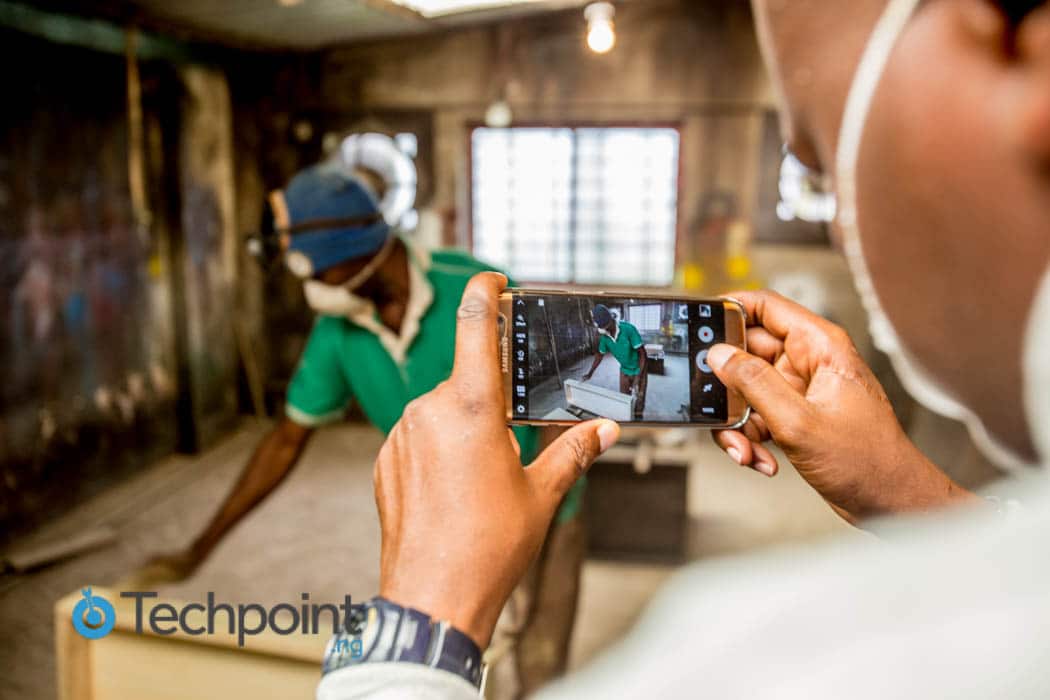 We asked Raymond why he decided to base an eCommerce company in Abuja, as opposed to Nigeria's commercial capital of Lagos
First, you have to remember that Raymond comes from an offline business background. And as he explains, the peculiarity of Skarabrand's business model makes Abuja the perfect location.
You see, unlike regular eCommerce businesses in Nigeria which rely heavily on importation (ensuring they can almost never do without coastal Lagos) Skarabrand has full control of its product line. Also, Abuja's relative centralisation enables optimal delivery of furniture to any part of Nigeria.
To that effect, Skarabrand has GIG Logistics -- the logistics arm of a well-established inter-state transportation company -- as a logistics partner.
Before we left, Raymond showed us to possibly the most interesting section of the Skarabrand factory
Here's the kiln where all the wood used is dried in-house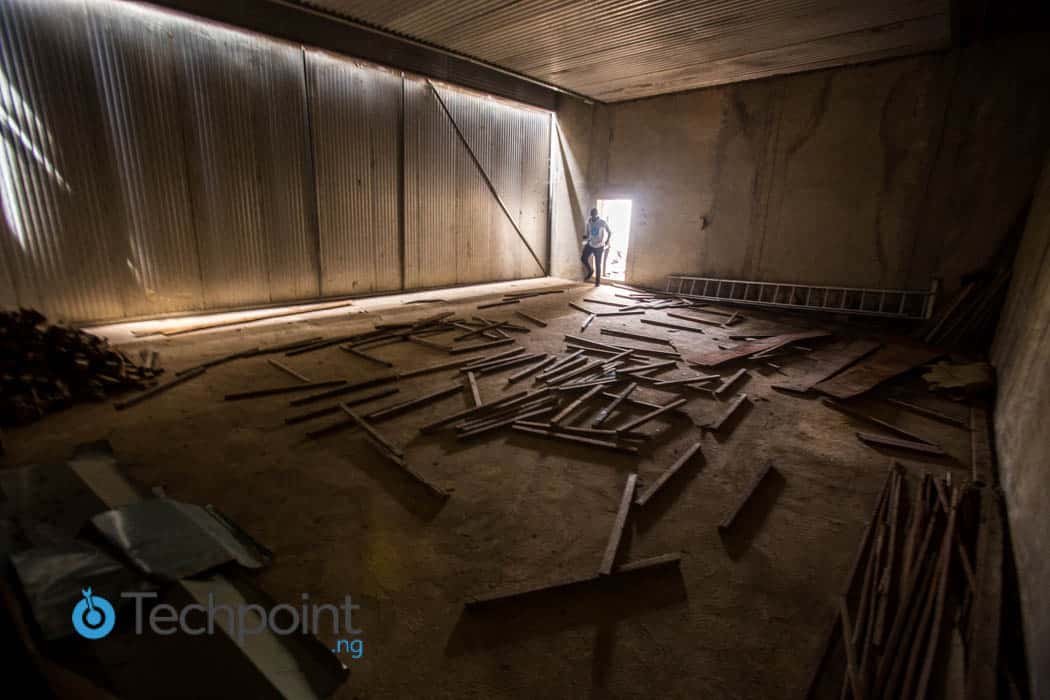 Raymond tells us they also maintain a recycling policy to minimise wastage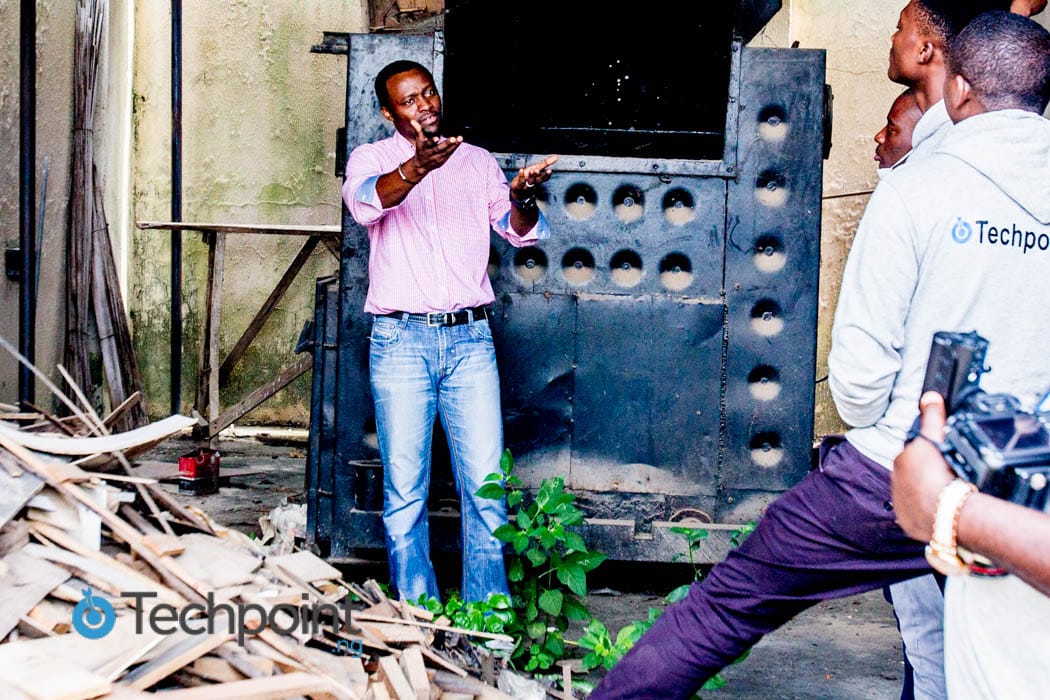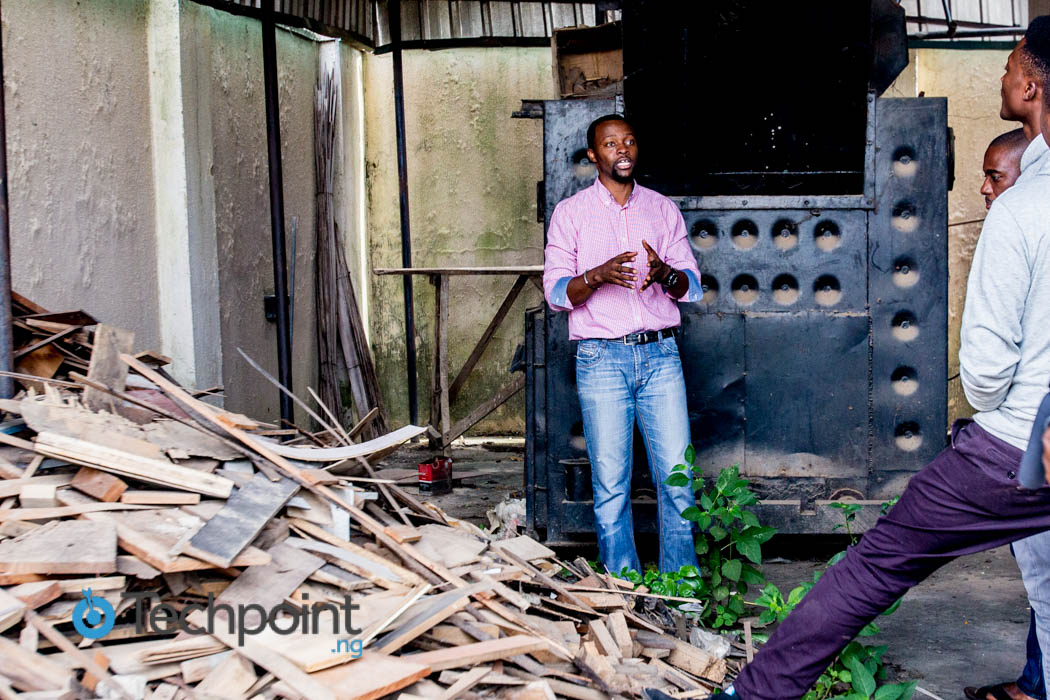 This attention to detail is also evident in how Skarabrand chooses to name its products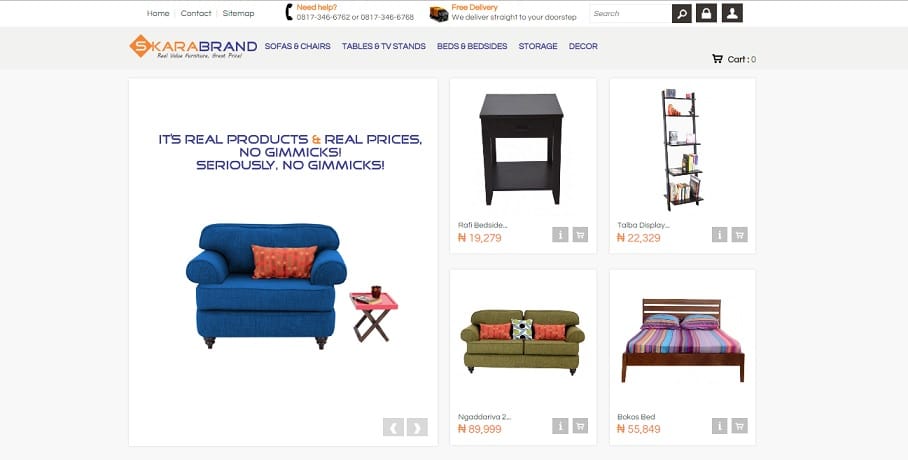 Apparently, every piece of furniture is named after a place in Nigeria, often inspired by the place of origin of the staff member who built the furniture. So you shouldn't be surprised to find a 'Ngaddariva' two-seat sofa or a 'Talba' display unit on the website.
"Everything you see on Skarabrand is like buying a piece of Nigeria because there is something attached to it, a thought process it goes through," Raymond remarks.
Apparently, customers can also submit ideas for furniture and choose what they should be called.
Techpoint even had the privilege of naming this clock after us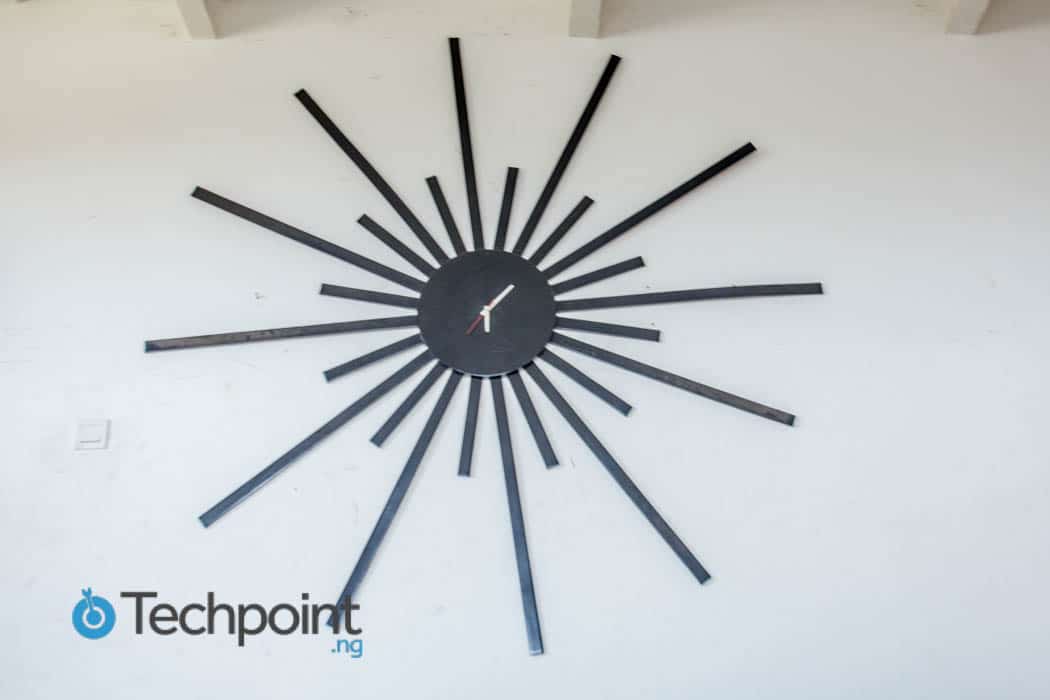 Our beautiful Pointclock crafted by @skarabrand finally came through. Delivered by @GiGLogistics. Thank you all. pic.twitter.com/54Rwpbno2r

— Techpoint Africa (@Techpointdotng) January 23, 2017
It's barely 2 years since Skarabrand launched and Raymond is confident that he and his team can continue to apply their wealth of experience into delivering durable, cost effective and personalised furniture for Nigerians.