It is no longer a news that Google (or let's call it Alphabet) is one of the most valuable companies in the world. What is more interesting is that Google gives away most of their services for free because most of their revenue comes from somewhere else -- their Google Adwords programme.
In this post, I will share about 21 of of those FREE tools which you can use to grow your business. Of course, I am sure you have been using some of these tools already, (few of them have over 1 billion users already), while others might be new discovery for you. The biggest takeaway is that you will learn how to make the best use of the tools.
Here we go!
Tools for workplace and productivity
When it comes to work and productivity, Google has some of the best tools available. From work collaboration tools, to work productivity and navigation tools. Note that GMail, Google Doc, Google Drive and Calendar are collectively called Gsuite.
1. GMail: GMail is used by over 1 billion users. It is one the best email platforms in the world that comes with 15 GB storage space. The icing on the cake is that there are several add-ons that you can add to improve your inbox experience. Here are some of the popular Gmail productivity hacks you can start using in your business.
2. Google Docs: You can use Docs for almost the same things you need Microsoft Word for. Even though MS Word is a better version, the differences are no longer obvious to the average user.
3. Google Calendar: Calendar helps you to easily manage events, get notifications of schedules and manage business appointments. It integrates with email and other Google products.
4. Google Drive: This is the perfect storage of 15 GB of space. You can use this use as a central repository for your entire organisation (here is how), store your old pictures, music and files so you can access it anywhere.
5. Google Sheets: You can use this to replace your dependence on Microsoft Excel. The team at Zapier compiled several Google Sheet integrations that you will find super useful to supercharge your business.
6. Google Slides: This is Google's version of PowerPoint. In all honesty, some of the best presentation templates that you can use for your pitches, product presentations are available either on the repository or offered by third-parties (like this one I used for a business presentation).
7. Google Form: Google Form is your zero-budget form builder you can use to plan events, make a survey or poll, give students a quiz, or collect other information in an easy, streamlined way. My personal observation is that even though the interface is not as "sexy" like the paid tools, it offers you most of the things you need out of the box. If you are using Google Form for the first time consult this guide.
8. Google Maps: This is the most advanced mapping system in the world. If you have the address of where you are going, you can trust Google Map to get you almost anywhere. The best part of the tool is the "drive" feature on mobile app which gives you real-time navigation while you are driving.
9. Chrome Store: Chrome is the most popular browser right now, with 56% of the browser market share. But it is not just a just a browser, it has the largest marketplace for third-party extensions which you can easy install and manage via the chrome web store.
10 Google translate: This set of free tools allows you to translate speeches, user guides and business documents to local languages of choice. You will find this handy when your product is expanding to new market and you need to translate your content to their local languages. In fact, you can upload your own translator kit, convert your whole website to multiple local languages and find out keywords to reach new markets in their native languages.
Tools for exposure and distribution
Google has a vast distribution channel. For example, Google alone enjoys approximately 77% of search engine market share, hence, if your site is not indexed by Google, the chances of potential customer seeing your business online are low. To help solve this problem, Google built tools to help you improve your website visibility.
11. Google My Business. Google My Business allows you to verify and edit your business information so your customers can find you and give reviews about your business. Here is how it works.
12. Google Playstore: Google Playstore is the largest ecosystem for mobile apps discovery. This means that your app can easily become visible to a large number of users at little or no cost to you. In fact, here are some simple tricks to increase your app downloads on the Playstore.
Tools for business insight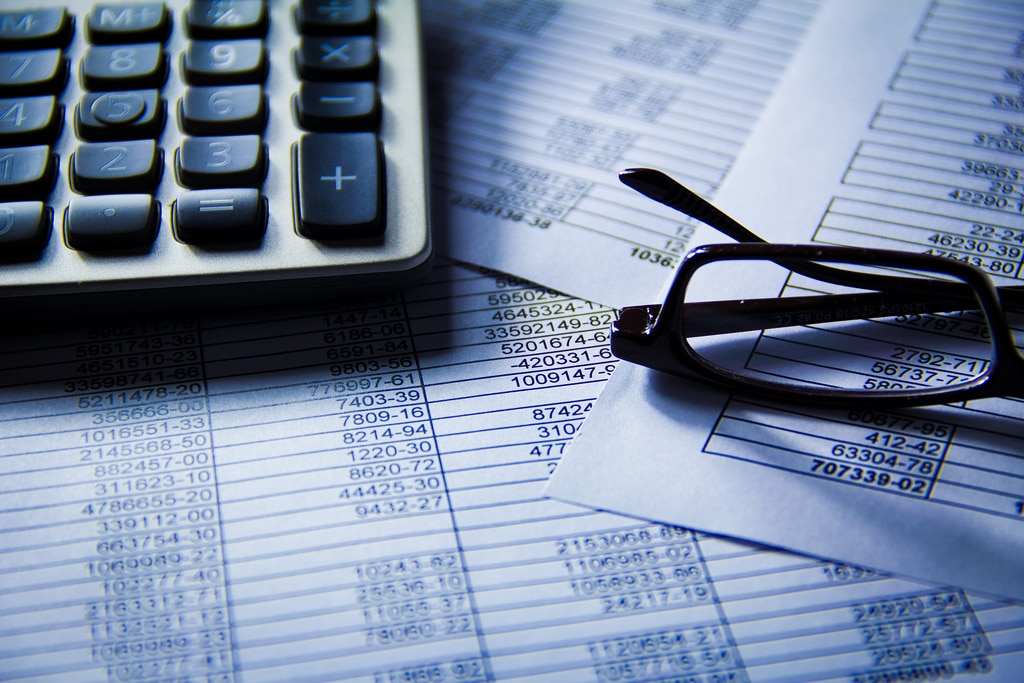 Google knows almost everything that is going on on the web and they want to share that intelligence with you. These are some of their free tools you can take advantage of.
13. Google Analytics suite: Google analytics suite helps you to measure the performance of your website and apps so that you can make data-driven marketing decisions. While some of the tools are paid tools (and also costly), there are also free versions like Google Tag Manager,  Google Analytics, Firebase and so on.
14. Keyword Planner. This is a keyword research tool that allows you to find the right keywords for your website's search engine optimization (SEO). Here is an amazing guide to get you started.
15. Google Search Console. Previously known as Google Webmaster Tools, this free resource from Google shows how the search giant crawls and indexes websites. Its value is to help you monitor your site's performance in search results, content accessibility as well as manage malware and spam issues. Crazy Egg's Guide to Google Search console has a step-by-step guide to get you started.
16. Google Insights: These free tools help you to turn data into novel, credible, and actionable insights so that you can uncover the trends impacting your business. It is like an "intel" for your business so you can be positioned to leverage the opportunity. The suite includes Google consumer survey, Google Corellate and Google Trends which helps you to know what people are searching for at a particular time as well as what is trending.
17. Google Alert: This is a super useful tool to monitor the web for interesting new content about your brand as well as your competitors. There are several use cases which includes using it to find out who is talking about you and to alert you of information you are interested.
Tools for content publishing
Nowadays, almost everyone is investing in content publishing. While Google's infrastructure for hosting blogs is not the most functional (compared to WordPress or Medium or Tumblr), however, the services below are worth mentioning. Of course, they are FREE to use.
18. Google AMP: This technology enables you to load the content on your website on Google's infrastructure so that it can load very fast. Google AMP makes your site to load fast, especially for your mobile users.
19. Blogspot: Blogspot is one of the best hosting platforms globally because it uses the same Google servers. You can customize any Blogspot's template to create a website for your business or for a personal website. That is why LindaIkeji has used their free hosting service for several years.
Tools for communication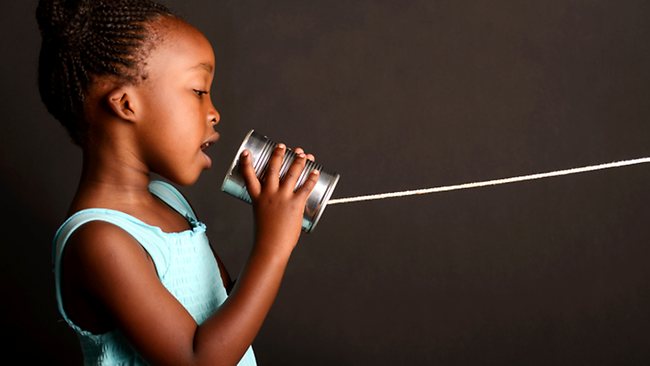 One of the biggest drawbacks to business growth is communication, whether with your internal or external customers. The tools highlighted below are perfect for the needs and they also complement the collaboration tools discussed earlier.
20. YouTube: YouTube is the biggest video hosting website where you can upload your videos for free and also discover a lot of others. Also, one of their recent features is YouTube Live which provides the opportunity to broadcast your content to a live audience. Some use cases include holding a live meeting with customers, instead of traveling or holding virtual conferences.
21. Google Hangout: This was the most innovative feature that came out of the carcass of Google+, the social network site that Google attempted to build some years back. A Hangout chat can take 25 participants which makes it a perfect teleconference tool for businesses operating from multiple locations or for dealing with outsourced teams.
Do you want  more tools?
The truth is that there are several other Google products that I cannot mention (due to space), but they are all extremely useful. You can check some of them here. In addition to these tools, Google also has a marketplace for third-party apps and extensions that work seamlessly. You can check G Suite marketplace or this selection of Google Apps scripts to help expand the usefulness of each of these tools.
Why is Google 'generous' with these tools?
You may be wondering why Google makes all these tools available for free even though they spent billions of dollars to acquire and maintain these tools.
The obvious answer to why Google is giving away its services for free is because they are interested in something else -- your data -- which they want to sell to advertisers to make money.
With billions of people using these tools, Google now has access to so much data about you, like your browsing history, search patterns and they even archive this trove of data (you can check yours here). It is not only Google that stores your data after giving you their services for free, every website that uses cookies is also doing this. This also includes Facebook who also use your "likes" and usage history to target you with relevant ads.
There is a need for you to take caution if you use any app from the Google marketplace because these third-party apps also have access to your account as a result of their integration with Google. So, I will advise you to follow this guide to review the amount of information you are sharing with third-party apps connected to your account and if necessary, delete them.
Photo Credit: Glen_Wright via Compfight cc