Twenty four hours after the announcement that BudgIT raised $3 million in funding, nHub put pen to paper in contract for seed funding with an undisclosed local investor.
nHub is a tech innovation hub from Jos in Plateau State, Nigeria. They are unarguably the first in the region and are powering software development, training and empowerment.
According to co-founder David Daser, the hub has a thriving software outsourcing department that has done work from different parts of the world.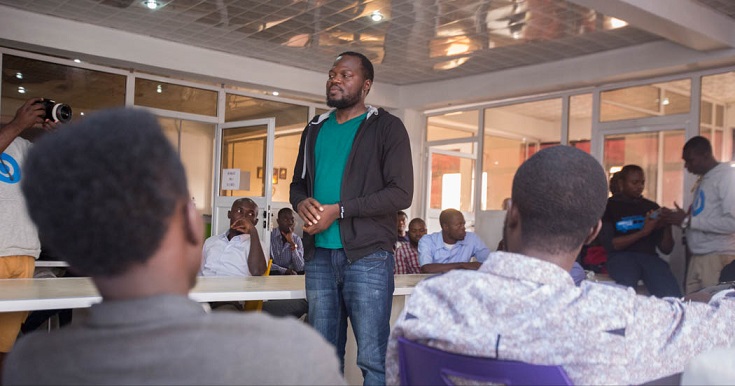 So the 6-figure seed fund is for training and infrastructure. Commenting further on the development, David Daser said;
We are looking to get more developers and we intend to train our own. When this developers are trained, they need to be housed, so this fund will also be channeled towards an nHub campus for our developers. On the area of infrastructure, monies will be spent towards acquiring a very strong internet connection and an alternative power supply. And the nHub fellowship program will eventually kick off
Even though they refused to divulge the amount and identity of the investment and investors, we suspect that it is a sizeable amount. At the Techpoint nHub meetup in Jos during the Techpoint Tours, David Daser talked about how the nHub turned down a ₦30 million investment from an investor because of unfavorable terms.
For the nHub team, this investment signifies a ray of hope towards the decentralization of an ecosystem; anybody can work anywhere as opposed to only Lagos as the center of activities. Speaking further, David Daser said;
This means we[nHub] can now stay more focused on delivering set goals and objective of transforming Jos into Africa's best outsourcing Hub. Personally, I am glad nHub is setting the pace for tech innovation in Northern Nigeria and this would raise a green flag for investors to start looking into this region to fund startups
From empowering women in tech, hosting the NASA Space Apps Challenge to teaching children to code, 2016 was a very busy and productive year for the nHub. This seed  fund is expected to accelerate their operations this year and also further incentivize local investors to consider tech as a viable option.