Public Relations has always been a function of general perception, and businesses and brands care so much about what the users -- and by extension, the public -- think about them. Knowing this, Veeramark decided to make a business opportunity out of it.
Veeramark is a platform where customers and employees in Nigeria can find, and share great and honest experiences from their everyday encounters with different companies, either as a customer, or an employee.
But since the approach is not popular, one may even question its viability. Interestingly, Veeramark has a longer list of competitors than I anticipated. So maybe there's an opportunity waiting to be tapped in this space.
As it is with most crowded markets, the players are bound to differentiate themselves from competition by constantly innovating.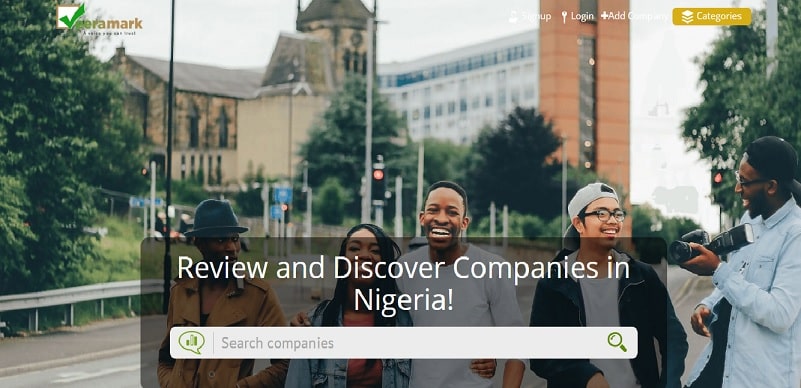 "We exist today to deliver top notch customer and employee experiences via our community-driven review platform. We help companies proactively collect reviews and get real insight straight from the people who matter most -- their customers and employees," says Uche Ojukwu, CEO and Founder. "This enables potential customers and employees make better decisions about the services of those companies."
From the above statement, we can easily deduce that Veeramark leans towards the corporate world. Veeramark boasts of a growing database of more than 150,000 companies, and numerous customer and employee reviews on those companies, all completely user-generated.
Reviews on Veeramark are collected in two ways; consumers can create an account, leaving a review without any specific invitation or companies can invite their users to leave a review, provided they ensure there is no bias in the way they invite users to review them.
"Unlike other review sites, all of this information is entirely shared by those who know a company best — the employees and customers. No other site allows you to see what it's really like to work for a company according to employees, and potentially how much you could earn," the CEO adds.
Part of their plans for the future is to develop numerous systems that will give companies more value.
According to the CEO, "companies will have the opportunity to claim, brand and run their pages, possibly for a fee. They will also be able to use the platform to advertise targeted special offers, receive immediate feedback about goods and services as well as benchmark their service with others in the category. Veeramark will provide business analytics and marketing tools to businesses that claim their pages or list their businesses."
On the part of the employees, he says, "there will be numerous features for employers such as the free employer account, enhanced profile, job advertising, display advertising, free job listings, employee anonymity, custom solution among others,"
As ambitious as this young startup is, its biggest challenge perhaps lies in its desire to scale up quickly by opening more avenues for monetization. Allowing both companies and employees this much flexibility can in the long-run affect the credibility of the reviews. But all the same, it's a laudable ambition.
Photo Credit: France in New England via Compfight cc