After Lagos, Abuja is perhaps perceived to be the next "honey spot" for tech companies and internet businesses to establish a base. In serving as home to several budding and fast-rising entrepreneurial establishments, Abuja has become saturated with tech inclined businesses which often find themselves in need of professional developers and software engineers. However, since supply pales in comparison to demand, a lot of these businesses resort to outsourcing their jobs to developers outside Abuja.
Seeing there was a problem to be solved, as well as a business opportunity, Dimgba Kalu and Emmanuel Enemakwu, both founders of Projaro, identified with this niche market. Projaro is an Abuja based startup that is focused on training, recruiting and empowering people to become world-class software engineers.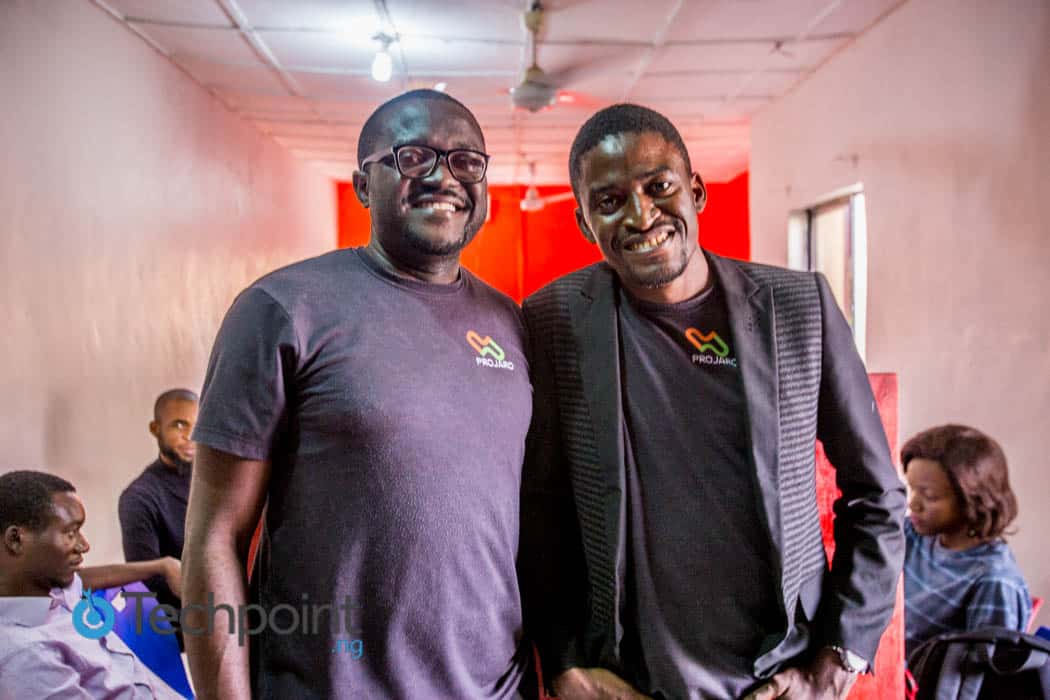 "I wrote my first code in 2006 and wrote my first application that went into the market in 2007", says Dimgba Kalu. "I came to Abuja in 2011, and ever since I've been building a number of applications for government establishments. But the need to grow more developers and see more people gain digital skills for the next frontier of our economy drove me into what we are doing here today," he admits.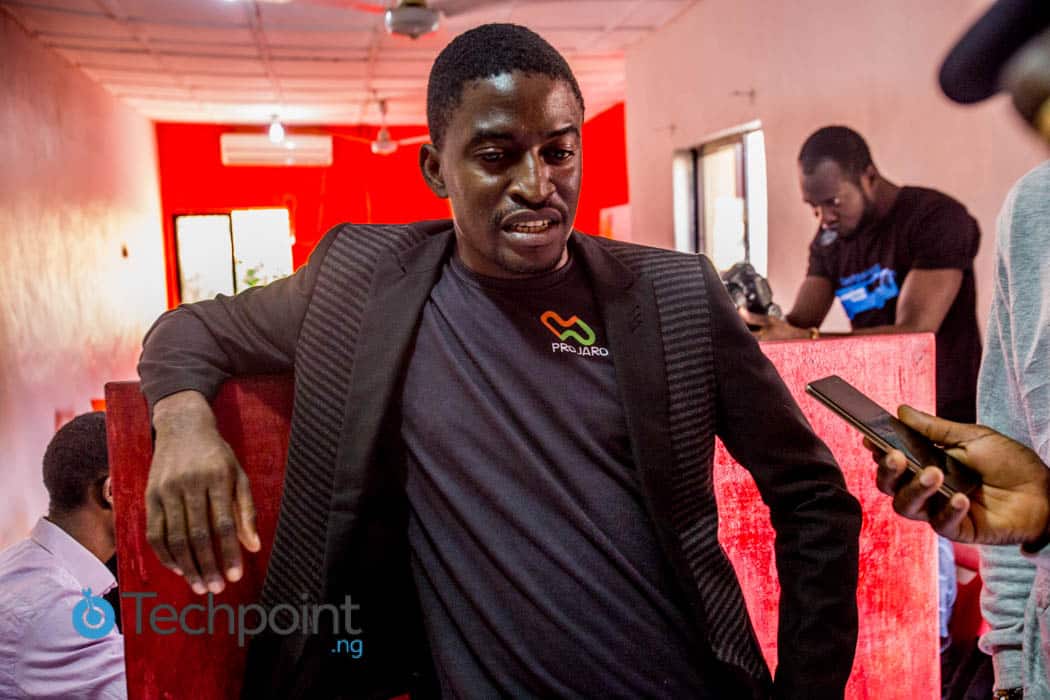 So what Projaro basically does is train smart young people to become software engineers and then pay and connect them to businesses during and after the program.
Their approach, to say the least, is the quintessence of the Andela model, albeit for a relatively shorter period of one year.
Operating from the confines of a small office space, the Projaro team has gradually pooled together a community of developers. But it's no magic trick really. The founders themselves are proficient in programming and developing and likewise, pass this knowledge onto fellows (applicants who make it through the screening exercise).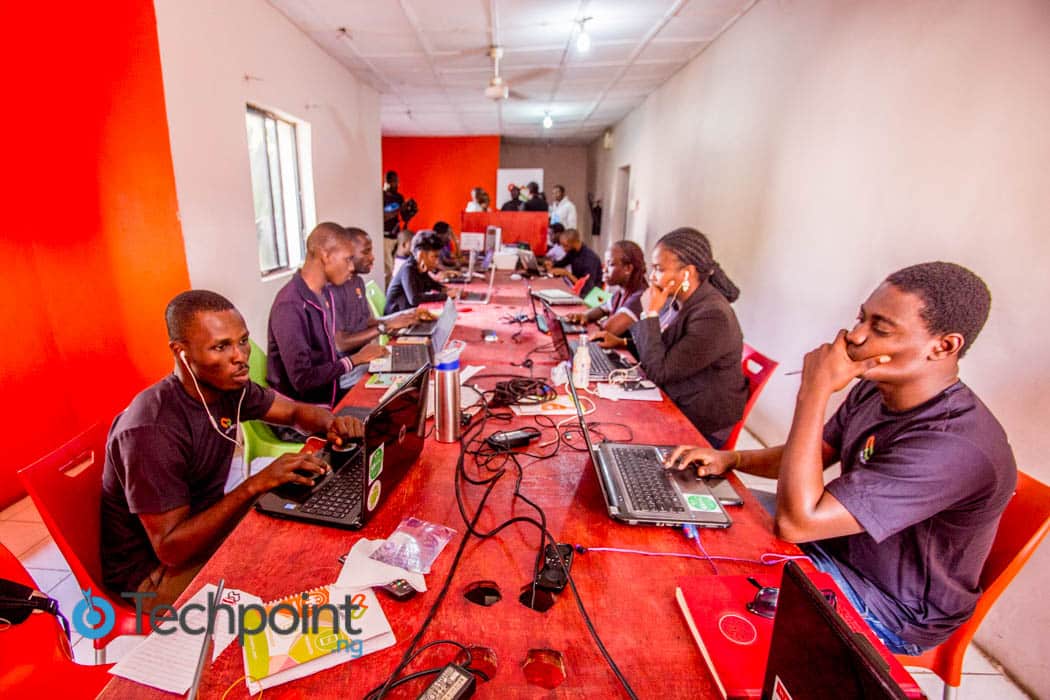 In no time, fellows with ground zero background in programming are able to code commercially viable products for different clients while still in the program. While the program is open to applicants regardless of their coding skills, the founders are quick to admit their newfound bias for accepting fellows with basic skills in programming.
The screening exercise, involves applicants taking an online aptitude test. Successful applicants are invited to a one-week boot camp and an in-person interview. Those that finally make it to the program are chosen in this stage.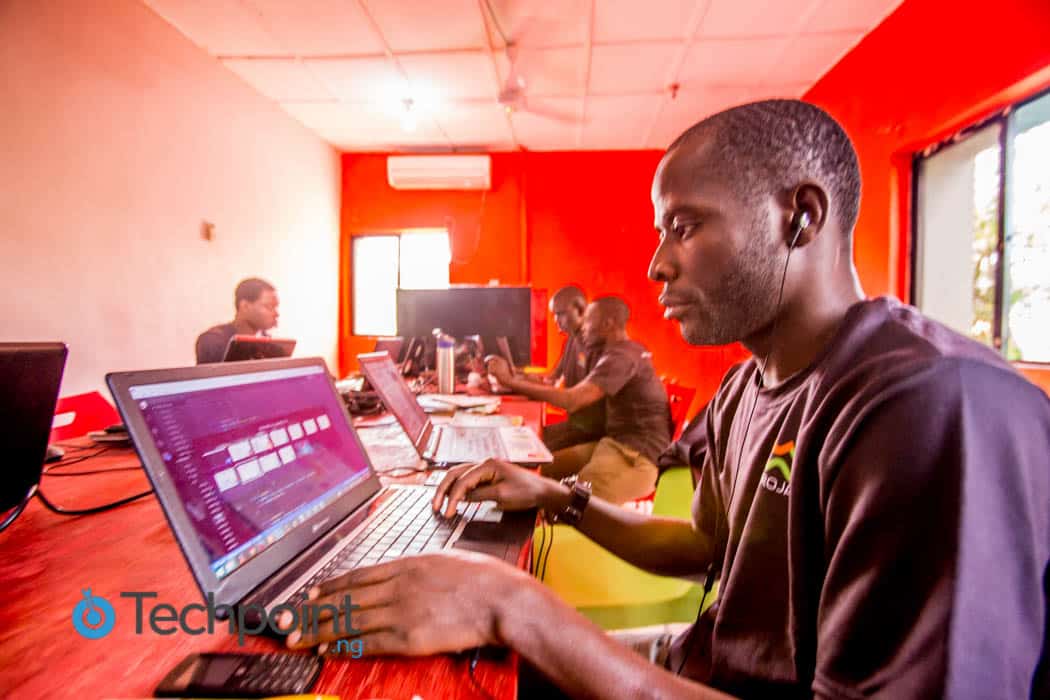 As of our visit to Projaro's office, 7 fellows have been instituted into their one-year program. Of these seven, 2 are female and 5 are male. While the disparity in female inclusion in the team raises some concern, the problem apparently originates from the process of application, where 75% of the applicants were male. While this is a general phenomenon, Dimgba believes that the only way to get more female to participate in the program is to make it more attractive for the ladies.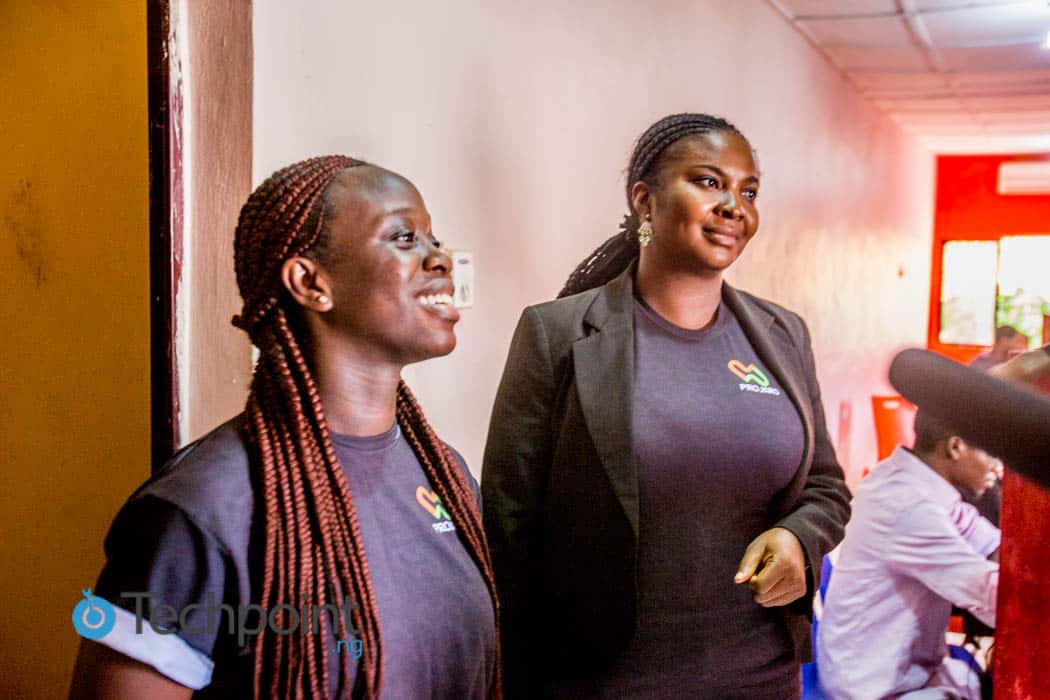 The female fellows in the team did however leave us with something to cheer about in the ending. They are currently on an existing project with an Abuja-based startup. And this is coming barely 3 months into the program.
Among other products built by a member of the Projaro team is a much talked about smart mirror which was recently demoed at HackJos.
So far Projaro is a good example of a startup bootstrapping itself. As of the time of launch, the founders had exhausted their finance on prototyping and test running. Faced with the problem of accommodation, the founders persevered until they secured a temporary place.
"Accommodation is also another challenge. As much as we are doing something beautiful, we don't want to bring successful fellows to Abuja and leave them stranded." It so happens that Projaro receives applications not just Abuja, but across Africa. In fact, 4 among the current fellows are Lagos-based but had to relocate to Abuja for the program.
With the rent sorted, the team then focused on building. The founders alongside two key founding team members -- Augustine Okorougo and Habeeb Maciver -- all went on to do the furnishing, electrical wiring and painting works themselves. Ever since the team has been working together, making a business out of their passion.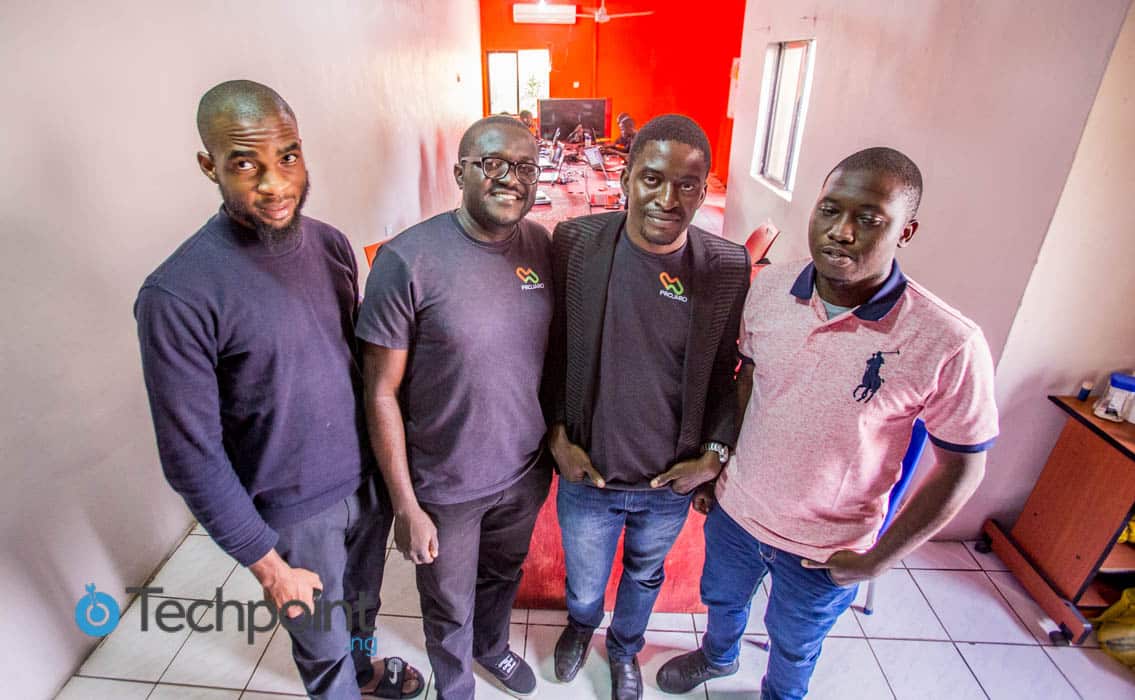 In a way, one might say that Projaro is just a regular company doing outsourced jobs, but the founders think differently.
"One of our biggest strengths is not really on our skill set but the synergy of the team," Emmanuel Enemakwu enthused.
In positioning Projaro for the future, the founders are looking first to secure a bigger space to accommodate the fellows. "If we get bigger incentives on accommodation, we are free to open up applications in December," Dimgba affirms.