The Techpoint Innovation Tour (Northern Nigeria Edition) is made possible by our primary sponsors -- iROKOtv.com and GIGM.com, location partners Ventures Platform Abuja, CoLab Kaduna and nHub Jos, and coverage partners -- xteamstudios and Shutterbug Creative Media.
---
Remember we said we were moving office to the North? The Techpoint Innovation Tour of Northern Nigeria kicked off yesterday.
Suggested Read: Techpoint is moving office to Northern Nigeria
The Mercedes Benz Sprinter 324 2015 Model took off from the Jibowu Terminal of God Is Good Motors(GIGM) in Yaba by 7:05 AM Sunday 6th November 2016.
The team is on the way from @gigmotors. Takeoff O'clock! #TechpointTours #takeoff #Abuja pic.twitter.com/qxZXLr1cct

— Techpoint Africa (@Techpointdotng) November 6, 2016
Leaving Lagos officially kicked off the first leg of the Techpoint Innovation Tour of Northern Nigeria. We were joined by our official photographers/videographers;
The journey out of Lagos through Ikorodu was a  dust-filled three hour long affair through the smooth roads of Ikorodu town and by 10:15 AM, we were headed through Ogun State.
The journey and arrival
The journey was a smooth transition from one place to the other owing partly to our driver's  professionalism and the fact that there was no heavy traffic around the chosen routes.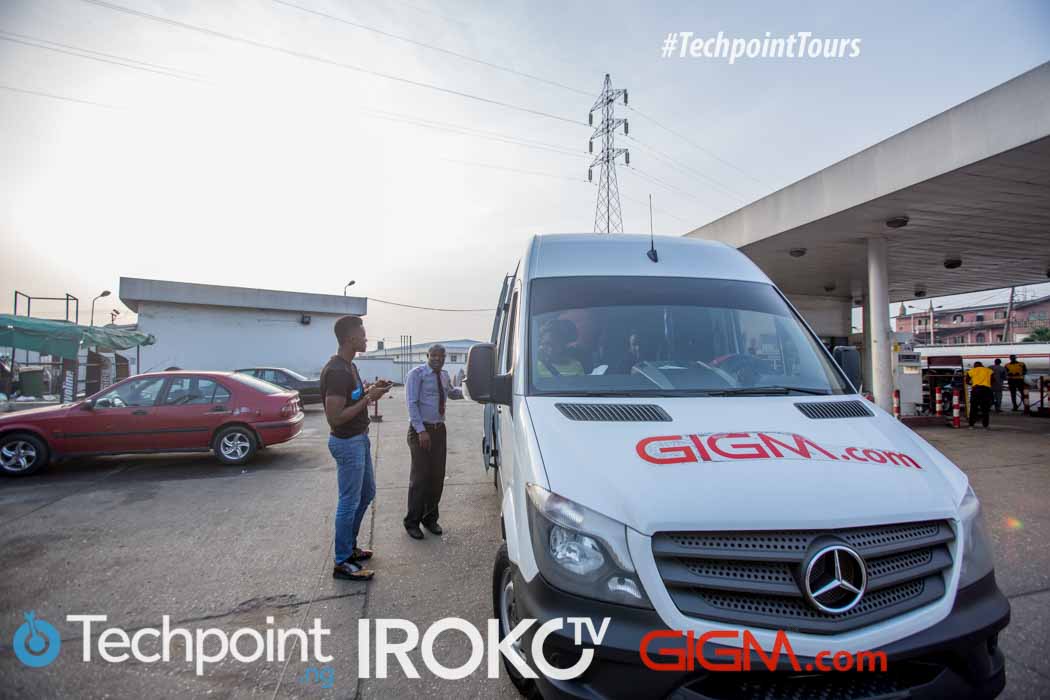 There was rest stops along the Benin-Ore Road, Uselu in Edo State, and finally Lokoja in Kogi State. Finally, we crawled into Abuja by 10:05 PM, checked in and had a much needed rest.
Ventures Platform
The good people at Ventures Platforms are our hosts in Abuja. Already dubbed one of the most interesting co-working spaces because of its unique architectural makeup, Ventures Platforms has a lot more to offer.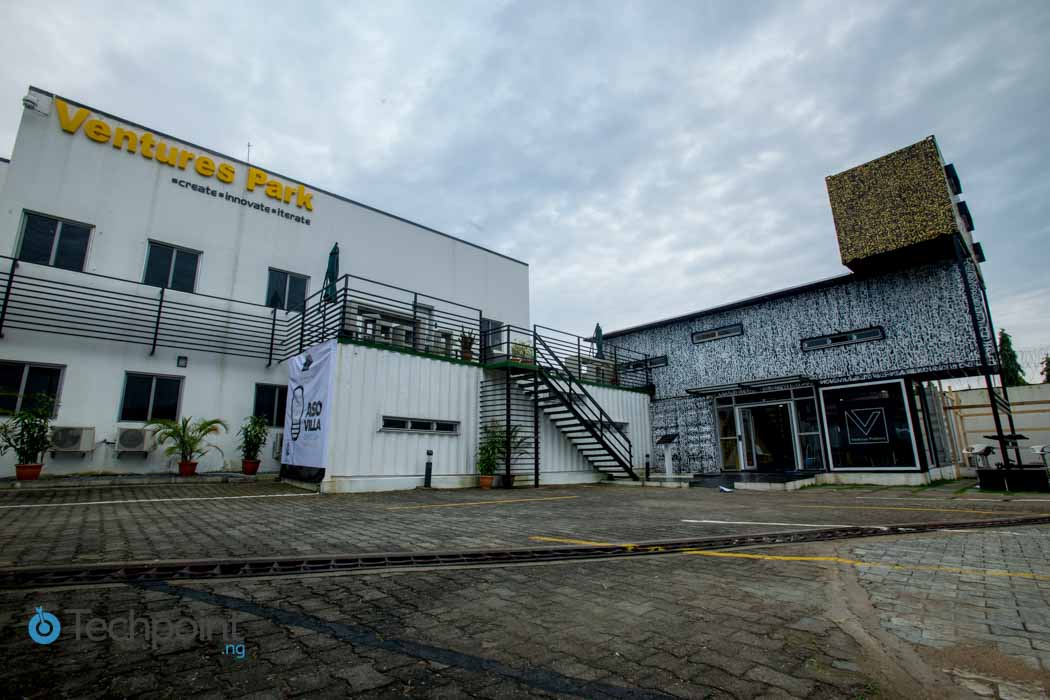 The hub promises some innovating startups and solutions; and we hope to document their stories through our stay here.
Upon our arrival, we met Kola Aina; the Founder of Venture Platforms and other members of the Ventures Platform team.
And we were given a wonderful office space to work out from.
Thanks @VPlatformHub for hooking Team @Techpointdotng up with an awesome space to work from in Abuja. #TechpointTours pic.twitter.com/V9rHnodn29

— Múyìwá Mátùlúkò (@MuyoSan) November 7, 2016
An office complete with internet, and other amenities.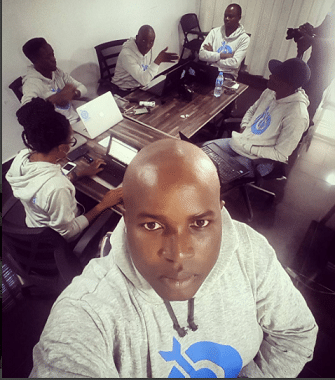 The day is still partially young and there is a meeting scheduled with startups in the hub. This meeting is a precursor to the proper meetup tomorrow, so if you are in Abuja and would love to meet with the Techpoint team tomorrow in an official capacity, registration is still open for Abuja and other states.
Tomorrow, we would bring you a more comprehensive update of today's event and the outcome of tomorrow's meetup, stay tuned.