Linda Ikeji has announced the launch of her social networking platform- Linda Ikeji Social (LIS). The conversation around LIS has been on for about a month now. However, the launch of the social networking platform may be a leverage on Linda Ikeji's followers on her blog and other social networking sites. According to her, LIS is an answer to her followers who only visit Facebook and her blog.
In August, Linda announced the creation of four new brands – Linda Ikeji TV, Linda Ikeji Radio, Linda Ikeji Music and "LIS". All positioned under the Linda Ikeji Media. Today, the LIS, which promises fun and rewards is launched and the media entrepreneur is one step closer to creating the media company of her dreams.
The Linda Ikeji Social website has a homepage which allows new users to create accounts on the LIS platform using either email signup or Facebook signup options. However, several attempts to log in with my email and Facebook accounts failed.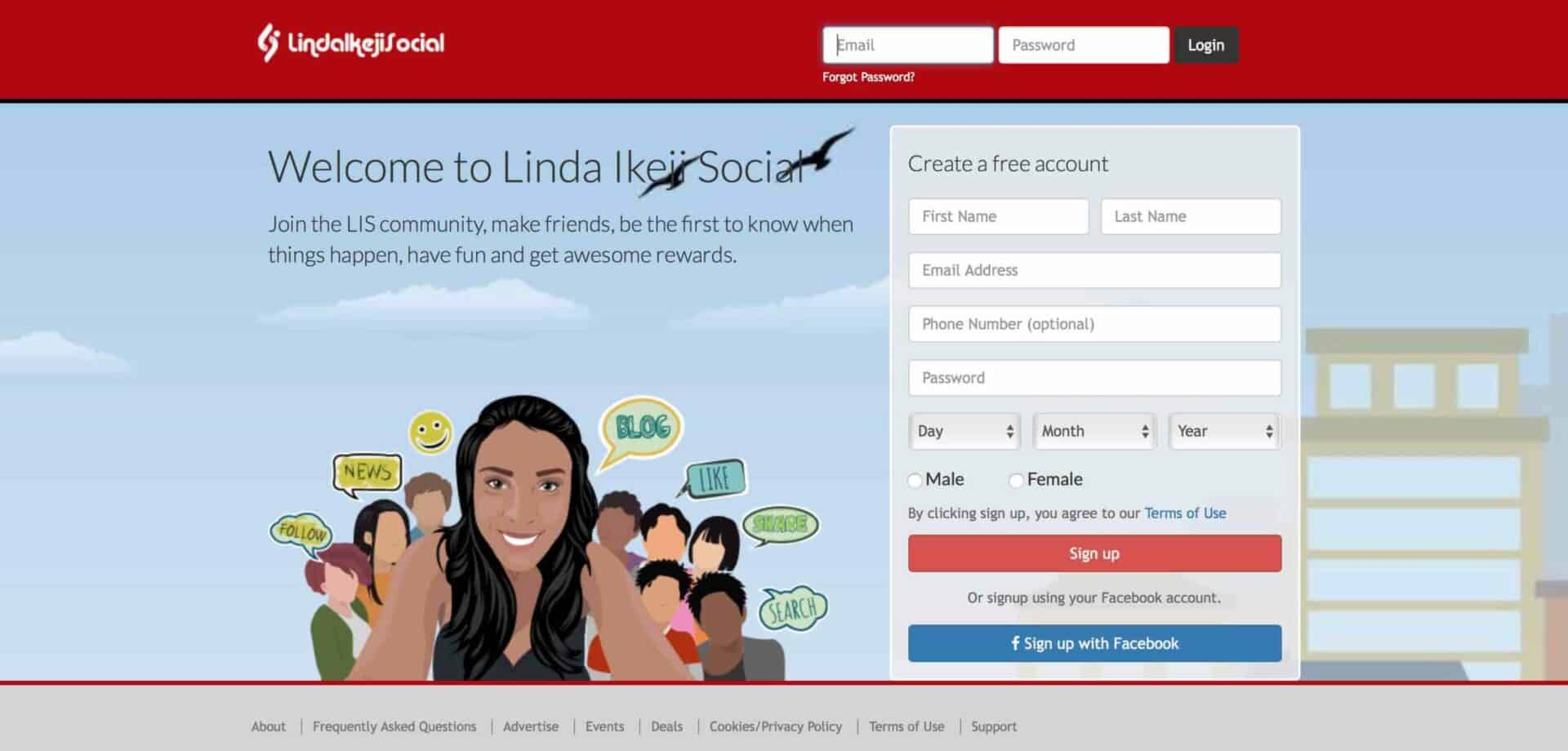 Presumably, a lot of people would be eager to use the new networking site and explore its unique selling points as advertised by Linda.
According to Linda, Linda Ikeji Social will be a combination of news section, events section, deals section and similar features offered on Facebook. Users who submit exclusive story - gossip - through LIS to be published on Linda's blog will get paid ₦1000 per story.
Linda's decision to compete with more established social networking platforms is quite intriguing. Perhaps, this is her own way of reaching out to individuals and organisations to curate more stories for her blog. With this move, Linda has taken a bold step into the world of social networking. And in maybe in a few years, she may become Nigeria's own Facebook.