Research has shown that startup founders that have mentors will grow three times more than those that do not have one. If you are not convinced, you can read the full 32-paged report here).
This is because your networks and connections to an extent determine how fast your idea will scale in the market. For example, Jason Njoku openly spoke about the roles that mentors have played in his business; I believe this is one of the critical ingredients responsible for his business growth.
When do you need mentors?
At every stage of your business; when we are frustrated, clueless, making progress, doing deals, hiring or firing. To drive this point home, here are 3 examples of how the right mentors can help a startup.
Jan Koum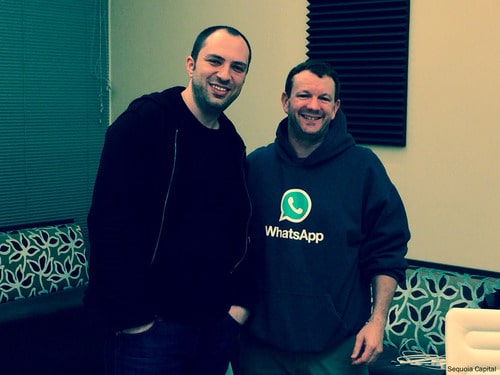 The founder of WhatsApp (the largest instant messaging platform in the world with over 1 billion active users) was frustrated with the app and almost gave up in its early days. He had the privilege to have a mentor named Brian Acton who encouraged and advised as well as (probably) helped to raise the first investments for the business.
Iyin Aboyeji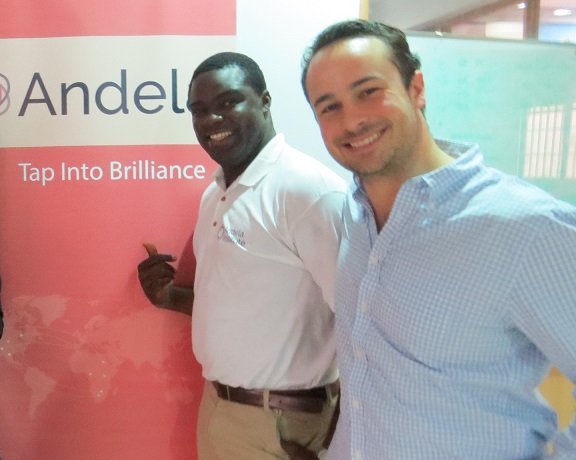 Iyin Aboyeji struggled with Fora; an online education startup he founded, thankfully, with the guidance of Jeremy his mentor, Fora pivoted to Andela, a company that went on to raise a Series B of $24 million recently.
Mark Zuckerberg
While Mark Zuckerberg may be at the centre of the stage, it is important to understand that Facebook might not be successful without the critical roles played by mentors like Sean Parker, early investors like Peter Thiel and even Mark's dorm mates in Facebook's early days.
A common theme to the 3 stories is that what started as a mentor-mentee relation later ended with them working with each other.
What values do mentors bring to your business?
Mentors can give a lot more than what money can buy for your business.
Right media exposure. Due to their extensive media connection, mentors can open doors of media coverage for businesses.
Endorsements.  A simple endorsement can improve the credibility of your business. This endorsement can be a simple tweet, an email to their network or a post.
Perks. The right mentors give you access to high profile events, they can "intro" you  to their high net-worth contacts which you can't reach on your own.
Help to get your business on track. Hiten Shah shares how his mentors "whipped" him to profitable revenue model by speaking frankly about how he should do the business better. A good mentor will sometimes go as far as help you with pricing model and brainstorm ideas to improve your competitiveness.  And a lot more.
The two types of mentors that your business needs
The first step is to evaluate yourself (and team) for possible areas of weaknesses that you seek to grow. This evaluation will help you to choose mentors in 2 critical areas, which are:
Mentors with domain expertise - will help you with marketing & sales tactics or give intros to their customers and partners on your behalf. Such mentors can also flesh out the areas of business which you're least familiar with. Choosing such mentors will ensure that your business can grow in every aspect — not just the ones you and your employees know.
Influential mentors - will introduce you to VCs, bloggers and help with the startup side of your business which can include growth marketing, legal etc. Typically, you leverage this mentorship networks when you know you need their services but could not afford to pay them on full time basis (or they are engaged elsewhere).
How do you reach out to mentors?
You should only approach mentors who you believe would be passionate about your idea. Unfortunately, they are typically busy and highly successful, so you need to win their confidence that it is worthwhile sharing their time with you.
One of the best ways to get high-profiled mentors is "paying it forward" as Alex Turnbull, the CEO of GrooveHQ advised. A proven "shortcut" to building relationships with busy, successful people is helping them with specific areas of their business.  Alex even shared one of such emails that he got from a prospective mentee which led to him mentoring the person.
When you are starting out, ensure that you have up to 10 and 15 target mentors that can potentially help your business. These people could be known to you already or you can use social networks like Linkedin, Angelist, Facebook or Crunchbase to connect with these individuals. In case you are not directly connected to the person, you can get an introduction from a person both of you are connected to
When you connect with a potential mentor, be prepared. For example, if you are meeting in person at an event, ensure that you give a simple, memorable elevator pitch and request for a coffee/follow up meeting (Guess what, conferences and events are some of the best places you can meet potential mentors).
Ask specific questions and give them enough context to help you with the data you provide about your business.
Conclusion
Don't be carried away by the person you see in the spotlight. This is because, behind every successful business, there are several "invisible" mentors.