Over the past eight years, the Nigerian technology sector has recorded some level of growth in a silent manner. The recent visit by Mark Zuckerberg to Yaba, Lagos revealed some five to six years of work done by passionate Nigerians in the tech space.
Back in 2011 when I was studying Computer Science, my eager mind sought to join communities of techies to learn as much as I could. What I realised back then was that Lagos was the only destination in Nigeria with a growing community of techies.
Fast forward to 2013 when I was leaving the University, I discovered some tech communities outside the city of Lagos. Several things have contributed to the growth that we see in the Nigerian tech space today. Events, investors, hubs, accelerators and online media houses helped create the current tech ecosystem in Nigeria.
To give you a clear picture of the Nigerian tech ecosystem I will try as much as possible to highlight the key elements. Let's start with the events because I enjoyed them as an undergrad in Osun State.
Events
The events brought together industry professionals, students, entrepreneurs and tech enthusiasts to kickstart quality conversations.
Barcamp Nigeria: Barcamp Nigeria was launched in 2009 by Sheriff Shittu to foster sharing and learning in an open environment. After the 2009 launch, Barcamp Nigeria went on for two consecutive years before going on a long break after the 2011 edition. Barcamp Nigeria staged a comeback event in 2014 that didn't hold and has since then been on break.
TENT: TENT is a platform where budding Nigerian technopreneurs in tertiary institutions showcase their work to industry experts and connect with resources such as angel investment and ICT tools. TENT was launched in 2010 by Paradigm Initiative Nigeria. TENT hosted several events in polytechnics and universities across Nigeria geared towards empowering technopreneurs.
Tech Circle Nigeria: Tech Circle Nigeria organises fireside chats and pitch sessions to connect tech entrepreneurs with required resources - like mentors and investors. Tech Circle Nigeria (TCN) was initially known as 'Naija' Tech Circle and it was founded by Oo Nwoye in 2010.
Lagos Startup Weekend: Lagos Startup Weekend is an event where developers, designers, marketers, product managers, and startup enthusiasts come together to develop prototypes of solutions to local problems in 54 hours. Smart Ajo is one of the winning products that was created during Startup Weekend. Startup Weekend was founded by Francis Onwumere in 2011.
Mobile Monday Nigeria: Mobile Monday (MoMo) Nigeria is a community meetup of industry professionals, students, entrepreneurs and technology enthusiasts. MoMo Nigeria started out with meetups in 2012. The organising team still has an active website with a blog that was last updated in August, 2015.
Developers Parapo: Developers Parapo is a program Convened by the Co-creation Hub, Developers Parapo provided a platform for Nigerian web and mobile application developers to network, share and gain knowledge required to start and grow viable businesses.
Lagos Startup Week: Lagos Startup Week is a free, five-day event that features various sessions, keynotes, panels, and meetups where entrepreneurs get to share their experiences and possibly pitch to investors. The maiden edition of Lagos Startup Week was in 2015.
Startup Grind: Startup Grind Lagos - which is an event that originated from Silicon Valley in 2010 - began hosting fireside chats in 2015. The fireside chats provided a platform for industry professionals to share their experiences with the attendees.
Startup Kaduna: Startup Kaduna is a networking event for entrepreneurs, tech stakeholders, innovators and regulators in Kaduna (Northern Nigeria) and it's environs. At Kaduna Startup Weekend, attendees have a chance to pitch their web, mobile or software idea to a panel of judges or advisers to obtain feedback.
HackJos: HackJos is a challenge-driven 48-hour hackathon in Northern Nigeria. Participating teams pitch their completed apps at the end of the Hackathon for a chance to win prizes. HackJos is powered by the nHub
StartUP Friday: StartUP Friday was birthed by the Office of ICT, Innovation and Entrepreneurship (OIIE) as a platform to help provide the necessary resources needed by tech startups to grow. Startup Friday had its maiden edition in Abuja, the capital city of Nigeria. Following 4 successful editions, the 5th edition finally came to Lagos, Nigeria.
#STARTUPSOUTH: Startup South is a one-day educational and networking conference for small business owners, investors and their clients who currently operate out of the South-South and South-East Geopolitical zones of Nigeria. The inaugural edition took place on the 28th of November, 2015 in Port Harcourt.
ForLoop: ForLoop is a developer's meetup that was launched in April, 2016 by Ridwan Olalere. Embracing the use of physical and online meetups, ForLoop envisions a community where software developers can meet, interact and share ideas on different technology trends and topics. So far, three Google Hangouts and ten physical meetups have been held in Abuja, Lagos and Nairobi. Universities such as Bells University of Technology, Covenant University and University of Ibadan have also hosted ForLoop events on their campuses.
---
Capital Firms investing in Nigerian Tech Startups
Another key segment of the tech ecosystem are the investment firms. These firms started out by supporting scalable startups with funding, providing access to resources and mentors.
Venture Garden Group: Venture Garden Group (VGG) Nigeria is an investment holding company that incubates, invests in and operates financial technology companies developing technology solutions. Since establishment in 2010, VGG as a holding company has invested in 11 startups. Some of the more notable startups in their portfolio include Suregifts, Tutor.ng, Cashenvoy and Prepclass.
SPARK: With focus on Lagos, Nigeria, SPARK is a collection of internet businesses with defined and scalable revenue models. Spark was founded by Jason Njoku and Bastian Gotter, the Angel Investment company raised $2 million in 2013 to fund 13 startups in its original portfolio. Having since let go of 4 of those startups and added a few, the company now accounts for more than five active startups (Hotels.ng, ToLet.com.ng, Drinks.ng, Foto.com.ng and OgaVenue) under it's portfolio.
L5Labs: L5Labs is a seed stage investments firm that invests in high potential tech-related companies in Africa. At L5Labs, Chika Nwobi plays the role of Managing Partner and Patrick Ilodianya plays the role of Partner. Jobberman, Cheki.com.ng and the succesfully exited Oya.com.ng are some of the startups that got early stage investments from L5Labs.
Africa Angels Network: The Africa Angels Network (AAN) is an investment holding company that invests in Africa-focused startups, primarily in the tech sector. AAN was founded by Pule Taukobong in 2013 and later consolidated to CRE Venture in 2015. CRE Venture Capital has 24 startups under its portfolio according to their website.
EchoVC Partners: EchoVC Partners is a seed and early stage venture capital firm. Eghosa Omoigui is the founder and Managing General Partner of EchoVC Partners. Hotels.ng and Printivo are two key investments led by Eghosa in 2015. Hotels.ng was able to raise $1.2 million from EchoVC and Omidyar Network.
The Omidyar Network: Omidyar Network is part of the Omidyar Group. Pierre Omidyar, the founder of eBay, and his wife, Pam, established Omidyar Network. As an investment firm, they provide both investments and grants. A very obvious one is their investment of $975,000 in Co-creation Hub. They have also invested in Hotels.ng, Andela, Paga, BudgiT and SaharaReporters.
Lagos Angel Network: Founded in 2014, the Lagos Angel Network is a not for profit network committed to providing early stage seed funding and mentoring to startup entrepreneurs. The seed funders (Business Angels) invest in startup businesses through LAN. Cafe Neo and BigCabal Media are two startups that have gotten a total of ₦50 million equity investment from LAN.
The Tony Elumelu Foundation Entrepreneurship Programme: Tony Elumelu Entrepreneurship Programme (TEEP) is the flagship programme of the Tony Elumelu Foundation. TEEP plans to help establish 10,000 startups across Africa within a 10 years period to generate significant employment and wealth. So far TEEP has awarded $5000 grant to 1000 businesses, out of which 74 businesses are from the ICT sector.
Y Combinator: Y Combinator (YC) is a Silicon Valley accelerator in San Francisco, United States. Twice a year YC invests a $120k in a large number of startups. The startups move to Silicon Valley for 3 months, after which they are presented to investors at the YC's invite only Demo Day. Since 2005 YC has funded over 1,464 startups, with Nigerian startups like Shypmate, Paystack, Tress and Flutterwave all making it into Y Combinator's program.
Frontier Digital Ventures: Founded in May 2014 and headquartered in Kuala Lumpur, Frontier Digital Ventures (FDV) is a venture capital firm with interests in African companies. The focus for FDV is to become a world leader in online classifieds businesses in frontier markets. As an investment firm, FDV has a total of 16 African startups under it's portfolio as at September, 2016. The most recent investment is the $1.2 million invested in ToLet.com.ng in September 2016.
Lagos State Employment Trust Fund: The Lagos State Employment Trust Fund (LSETF) is an initiative by the Lagos State government which was announced in January 2016 as a bill to the State House of Assembly for consideration. The LSETF proposed a ₦25 billion fund to be given to support young entrepreneurs and small businesses over a 4 year period at 5%. According to a publication on Governor Akinwunmi Ambode's website, ₦900 million out of the ₦25 billion has been disbursed to 705 businesses and individuals.
Accelerators for Nigerian Tech Startups
Here are the startup accelerators with cohort-based programs.
Passion Incubator: The Passion Incubator came to limelight in 2014 with its cashless acceleration model which provides entrepreneurs with resources to launch lean startups. The incubator was founded by Olufunbi Falayi and Taiwo Ajetunmobi. In July 2015, Olufunbi Falayi moved to join iDEA Nigeria, taking along with him 6 startups in Passion Incubator's portfolio.
The Passion Incubator officially launched its co-working space, called Leadspace, in Yaba with seed investment from Leadpath Nigeria. Some of the startups in Passion Incubator include: Waracake, Talkingbookz, Beattrafik, Medrep, Easyspace and Stylista.
---
440NG: 440NG was founded as a joint venture between 88mph and L5Lab, in order to invest in mobile and internet startups in Nigeria. Chika Nwobi and Kresten Buch serve as co-directors and investors at 440NG. The accelerator kicked off operations in 2014 with 9 startups in its first cohort. Their website currently lists 10 startups in the 440NG portfolio, the latest startup addition being Davton Learn.
Leadpath Nigeria: LeadPath Nigeria launched in February 2015 with a $1.5 million accelerator fund and startup workspace. LeadPath is exclusively aimed at startups doing business in software applications, mobile applications, electronic payments and big data. The likes of PushCV and Uregista are part of the seven startups under LeadPath's acceleration program.
Incubation Hubs and Co-working space for Nigerian Startups
A notable mention are the technology hubs and incubators spread across Nigeria. These hubs are irremovable elements in creating a technology cluster.
Co-creation Hub (CcHUB): The CcHUB was birthed by Bosun Tijani and Femi Longe with a $200,000 grant provided by Omidyar Network and a $45,000 grant provided by Indigo Trust. In August 2011, CcHUB was launched to provide the environment, stimulation and connections to capital and expertise necessary to help Nigerian entrepreneurs. In December 2014, the Hub graduated BudgIT out of its incubation program.
iDEA Hub: The iDEA Hub was launched in April 2013 with a grant provided by the National Information Technology Development Agency (NITDA). With presence in Tinapa, Cross River and Yaba, Lagos, iDEA Hub provides co-working spaces and acceleration centre for startups.
Wennovation Hub: Having initially launched in Lagos, the Wennovation Hub expanded operations to Ibadan, West Africa's largest city. The Hub has hosted events geared towards discovering innovators and entrepreneurs. Two of such events are the NigeriaCom 2015 and the Microsoft Imagine Cup Ibadan Regional Semifinal.
nHub: Daser David and Hyginus Horson founded nHub in 2015  to accelerate and nurture tech startups in Nothern Nigeria. With a commitment to also support women in tech, the nHub team also hosted the NASA Space Apps Challenge that took place in April, 2016. Recently, the Nhub team launched Sevocoder with a mission to produce 2,000 developers from Plateau state.
FocusHub: FocusHub is a Port Harcourt-based innovation hub in the Niger-Delta region of Nigeria. The Hub was founded in 2015 by Godson Ohuruogu and Ikechukwu Uche – two Nigerian alumni of the University of Leeds. The hub provides entrepreneurs with mentorship, coaching, office space, among other things.
Ventures Platform: The Ventures Platform offers incubation and co-working spaces to entrepreneurs and startups based in the Federal Capital Territory, Abuja. Ventures Platform Hub (VP Hub) was founded this year (2016) by Kola Aina, the CEO of Emerging Platforms Group. The VP Hub team embraced the fine use of shipping containers to build an unconventional structure, now known as Ventures Park. Ventures Park recently hosted the Aso Villa Demo Day bootcamp.
Capital Square: Capital Square is a co-working space for independent professionals - entrepreneurs, creatives, and innovators - situated in two locations in Lagos. Modupe Macaulay, a Computer Science graduate from Covenant University founded Capital Square in 2013. Capital Square offers open workspace, dedicated desks, private offices, meeting rooms, virtual offices and event space using a membership model.
TD4PAI: TD4PAI is a not for profit technology hardware incubation hub in Abuja, Nigeria. The hub organises workshops and trainings geared towards building products primarily focused on upstream ICT. The hub currently has eight startups in its incubation program. A notable innovation from the hub is a Radio-frequency Identification (RFID) Biometric Card Reader that can be used during elections to verify the authenticity of a Polyvinyl Chloride (PVC) card holder. TD4PAI was founded by Dr. Agu Collins in 2014.
Enspire Business Incubator: Enspire Business Incubator runs an incubation Program targeted at Tech entrepreneurs. Enspire was founded in 2013 as one of the initiatives of Abuja Technology Village (ATV) free zone company. ATV aspires that the businesses supported by Enspire will ultimately establish presence in Abuja Technology Village Science and Technology Park (STP) and Special Economic Zone. Bankole Oloruntoba acts as the Business Manager at Enspire Business Incubator.
CoLab: CoLab was launched in October, 2016 by Ismaila Sanusi in the Southern part of Kaduna, Nigeria. The hub provides mentoring and resources to startups to help nurture their ideas into businesses.
StartPreneurs: StartPreneurs is a seed fund and accelerator that invests in innovative Nigerian startups. The incubator was founded by Jennifer Chizua in January 2016. The hub has a three month long accelerator program covering the model phase, validation phase and expansion phase. Some of the startups at StartPreneurs include; Tiro, Saduwa, WeMuzik and Mobidoc.
StoneBricks Hub: StoneBricks Hub was conceived by two young and successful entrepreneurs. The hub aims to empower a new crop of innovative and creative young men and women. StoneBricks Hub plans to incubate tech-preneurs, provide mentorship and a creative workspace as well.
BD Hub: BD Hub is a social enterprise founded by Isaac Balami. The hub provides strategic guidance and mentoring support for young companies. Some of the management team members are Mohammed Jega, Job Oboro Chief and Daniel Steeves.
The Tangent Eco-Innovation Hub: The Tangent Eco-Innovation Hub is a non-profit initiative of Ghraizi & Partners Limited. The incubator which is based in Abuja, Nigeria is focused on improving capacity in research and development of ICT applications, agriculture research, environmental management and renewable energy technologies.
Founders Hub: Founders Hub was founded by Adeyinka Adekeye. The hub was initially known as a haven for developers and techpreneurs in Ilorin, Kwara State. The hub is now known as a tech entrepreneurship development centre providing co-working space and incubation services to young businesses within Kwara State.
Delta State Innovation Hub: The Delta State Innovation Hub was launched in July, 2016. The government of Delta State with the incubator aims to connect with the new era that is fueled by ICT empowerment.
Blue Hub: The Blue Hub is a 'tech-preneurship' hub that was debuted in February, 2017. The hub provides services such as incubation, workspaces, workshops, seminars and ICT consultancy.
Start Innovation Hub: Start Innovation Hub was founded by Hanson Johnson to provide a platform for young people, in the Niger Delta region of Nigeria to leverage on technology. The hub operates from the Ibom eLibrary Complex IBB Avenue, Uyo Akwa Ibom State.
Roothub: The Roothub which was originally launched in 2014 as a co-working space metamorphosed into an incubation and acceleration hub in 2016. The hub provides workspace, mentorship, business advisory and allied professional services for their incubates.
OlotuSquare: OlotuSquare offers training, incubation, co-working space, research, free consultation during office hours, tech expositions, among other tech support programs. The hub, which was founded by Bruce Lucas, an on air personality at Rythm FM in Bayelsa and Aspire Radio in Port Harcourt.
Hebron Startup Labs: The Hebron Startup Labs was launched in March of 2017. The hub is wholly funded and run by the management of Covenant University and was originally part of the Covenant University's curricular for students. The hub was setup to help produce more entrepreneurs from within the institution and also to reduce unemployment within the country.
---
Suggested Read: The definitive list of tech hubs in Nigeria.
---
Online Media covering Nigerian Startups
The digital 'town criers' who chronicle everything happening in the Nigerian tech space.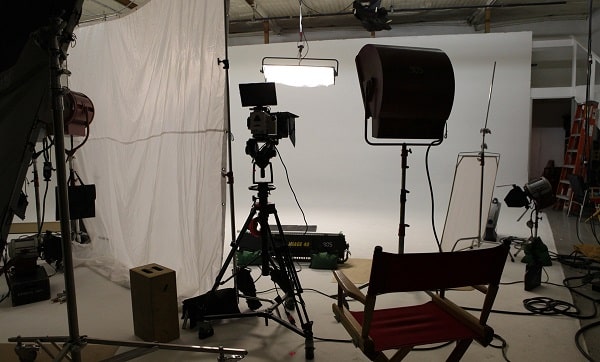 WebTrendsNG: Web Trends Nigeria is a blog that publishes stories focused on the Nigerian web industry. The blog was founded by Sheriff Shittu in 2009. Though the website is still active, the last publication was on November, 2014.
Techloy.com: Techloy.com is a subsidiary of Loy Media Network founded in April, 2008. Techloy.com is an online media blog founded by Loy Okozie. The blog publishes information about key African tech markets including Nigeria, South Africa, Kenya and Ghana.
oTEKbits: oTEKbits.com (now known as Bits.ng) is an online magazine that covered the internet, social media, digital culture and startups in Nigeria. oTEKbits was founded by Emmanuel Oluwatosin in 2011 and later rebranded in 2013 as Bits.ng. The blog actively published content about Nigeria's technology space up until December, 2014. oTEKbits.com saw the likes of Bankole Oluwafemi and Adewale Yusuf leave the company to start Techcabal.com and Techpoint.ng respectively.
TechcityNG.com: TechCity is a technology blog under Green Street Media Network that reports technology news across Nigeria through their blog and online videos hosted on YouTube. TechCity was founded in 2012 by Olawale Adeyina.
Techcabal.com: Techcabal.com is a subsidiary of Big Cabal Media which was founded in 2013 by Bankole Oluwafemi and Seyi Taylor. Techcabal.com is an online publication that creates conversations around technology, mobile and internet in Africa.
Techpoint Africa: Techpoint Africa is the leading technology media property of Techpremier Media. Founded by Adewale Yusuf in 2015, it covers the impact of technology on the African narrative from a people-centric standpoint.
Nigeria's tech ecosystem isn't a location, though it started in the western part of the country. The ecosystem spreads across the entire federation covering the North, South, East and Western parts of Nigeria. This article was penned down to provide a comprehensive view of the Nigerian Tech Ecosystem at a glance.
Photo Credit: markhillary Flickr via Compfight cc, The Kroonerz Project.