This week on Office Tours, we visit the Emerging Platforms Group, the company behind Ventures Platform hub, which is described as a "launchpad for technology innovators solving some of the most challenging problems on the African continent".
Based in Abuja, Nigeria, the Ventures Platform hub offers spaces for incubation, co-working, events and residency -- most of the things startups need at the early stage. Perhaps the most striking thing about the Ventures Platform hub is that it is built mainly from shipping containers. The amazing designs on the containers are done by the super-talented Victor Ehikamenor.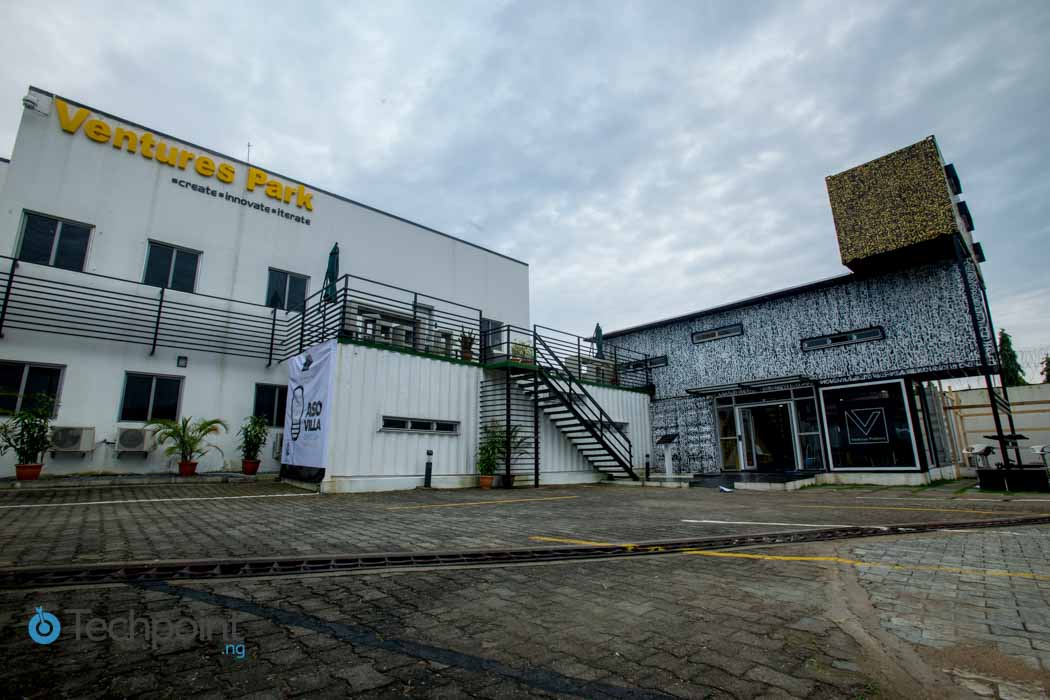 The man behind the vision is Kola Aina. He is the CEO of Emerging Platforms Group -- a company which he describes as a "suite of technology companies that build solutions for education, security, and other sectors" -- and founder of Ventures Platform.
It's time to let my camera lens do the talking. Let's go inside
There's a cafe on the right side just after the entrance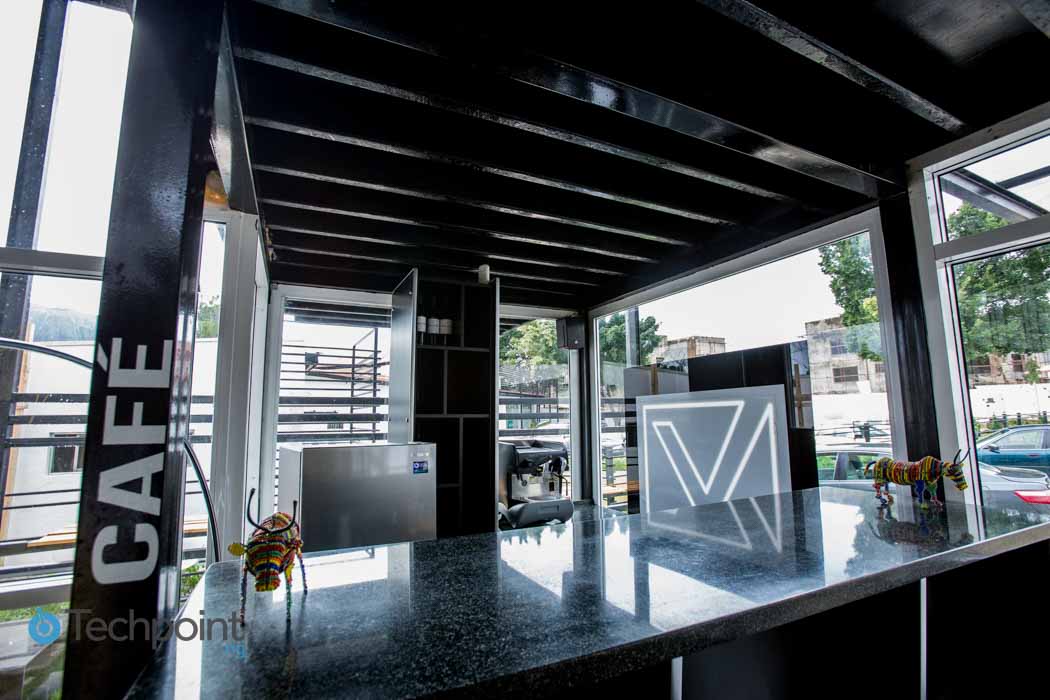 The lounge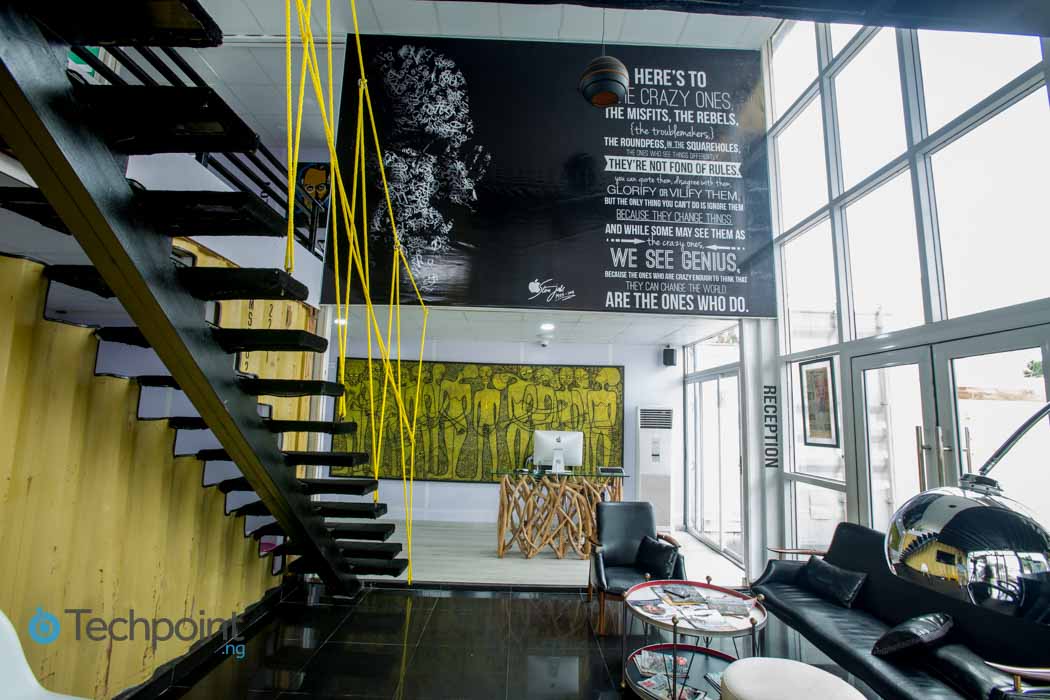 The reception
We'll find out where these stairs lead later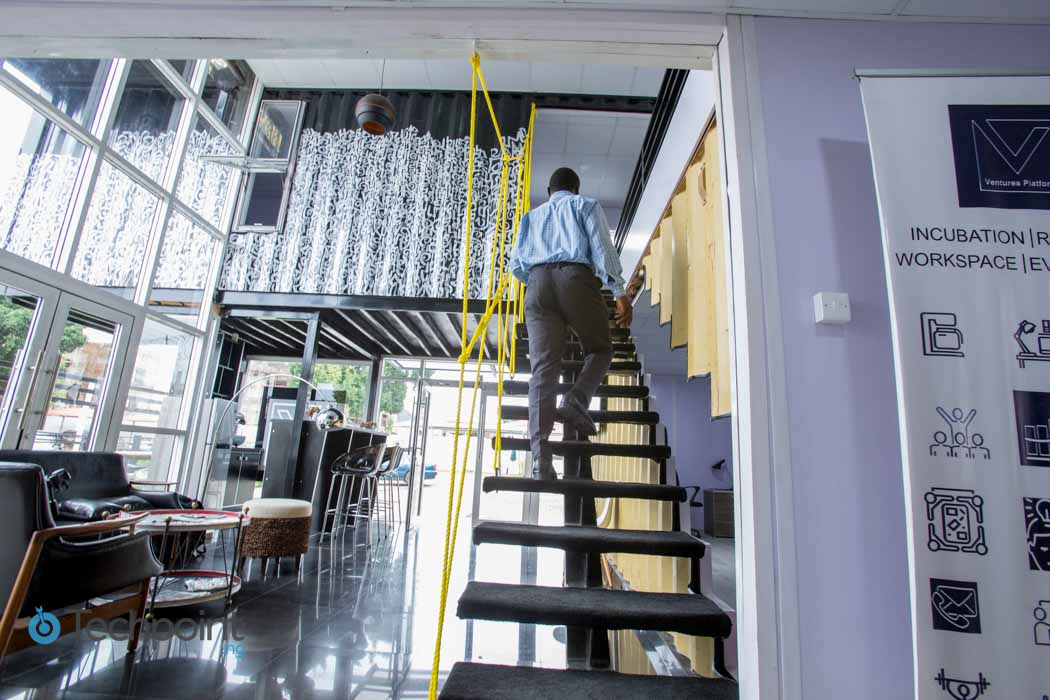 This passage leads to the training room and incubation spaces
Training room and incubation and co-working spaces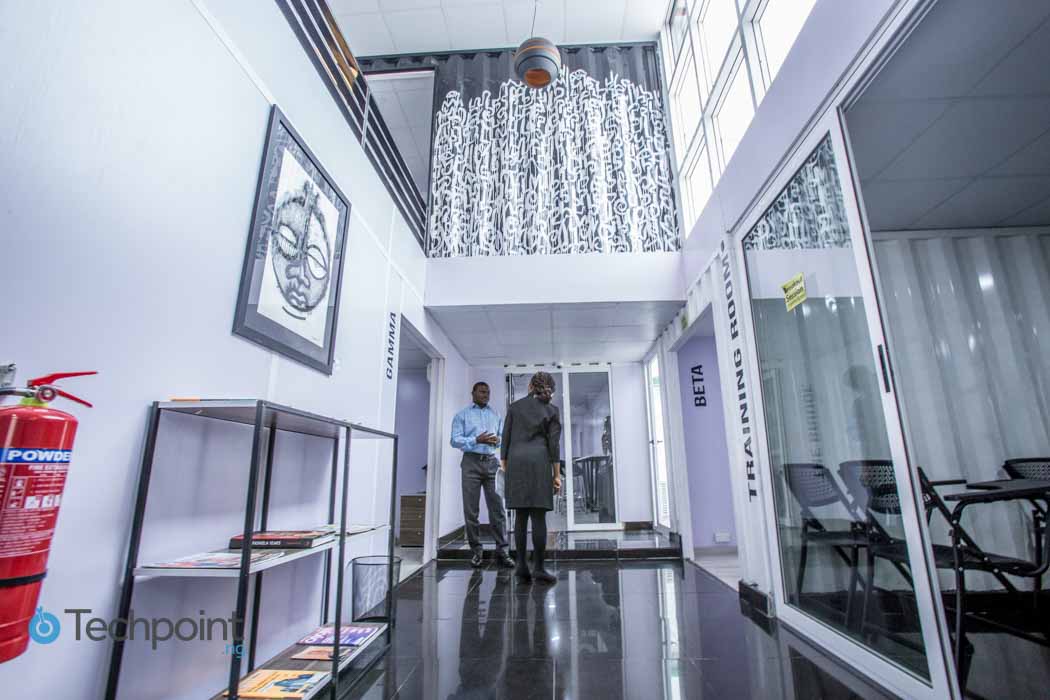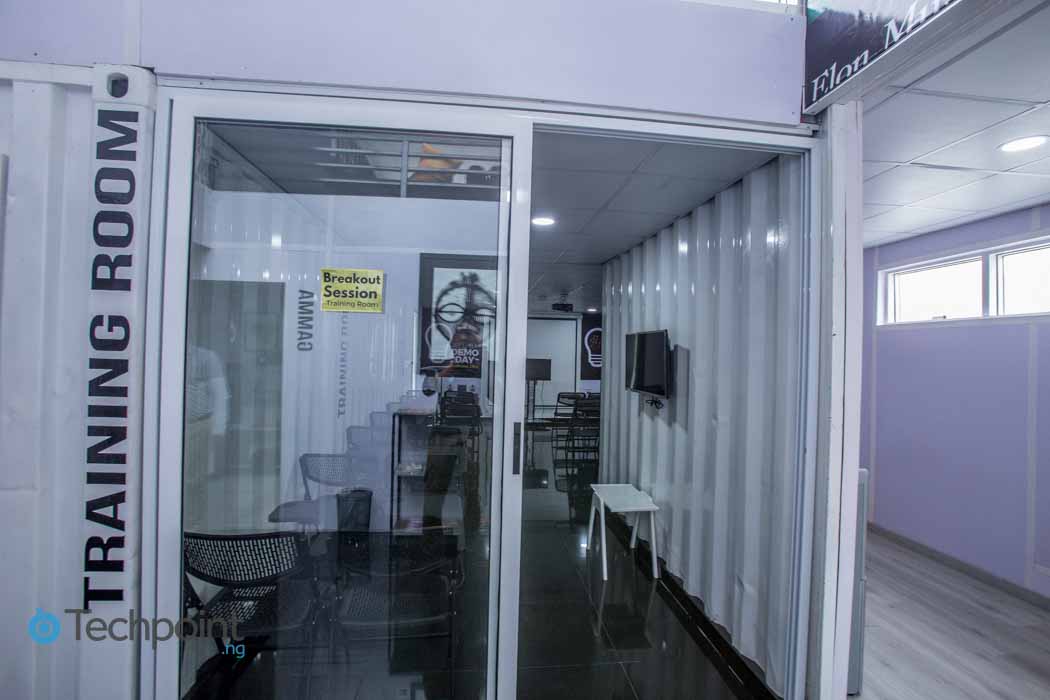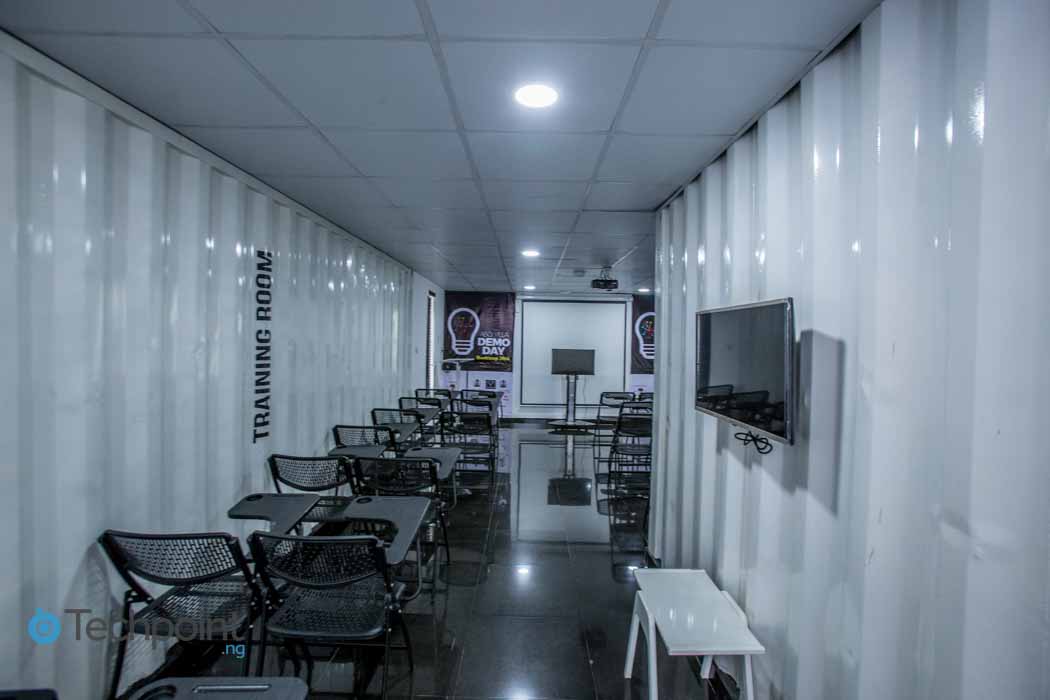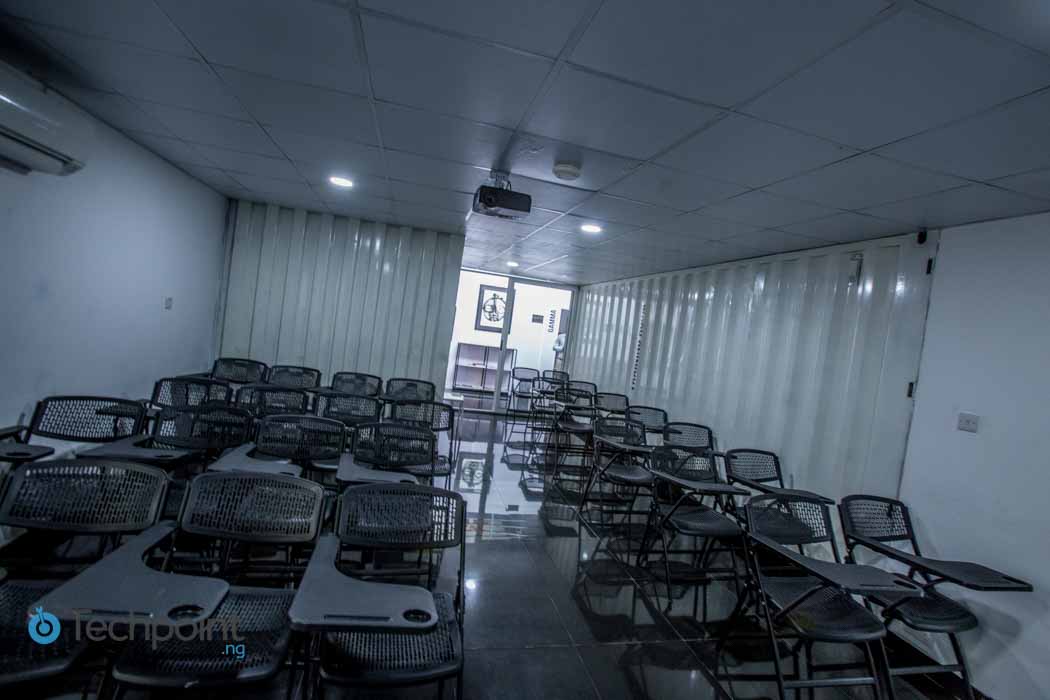 "The travellers'" co-working space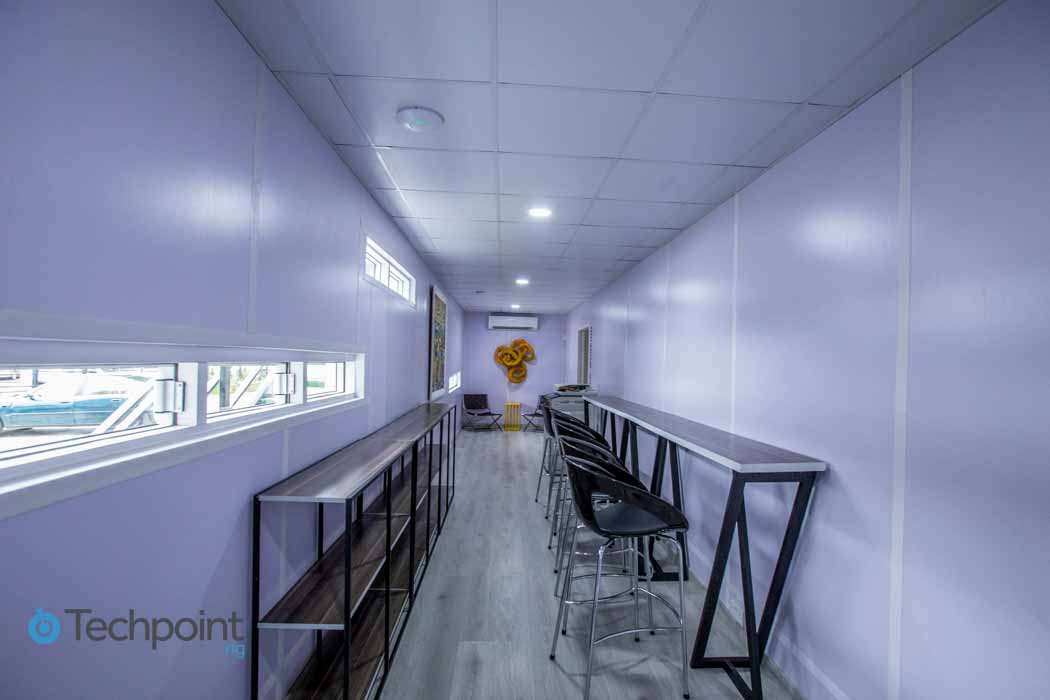 Leaving the co-working space ...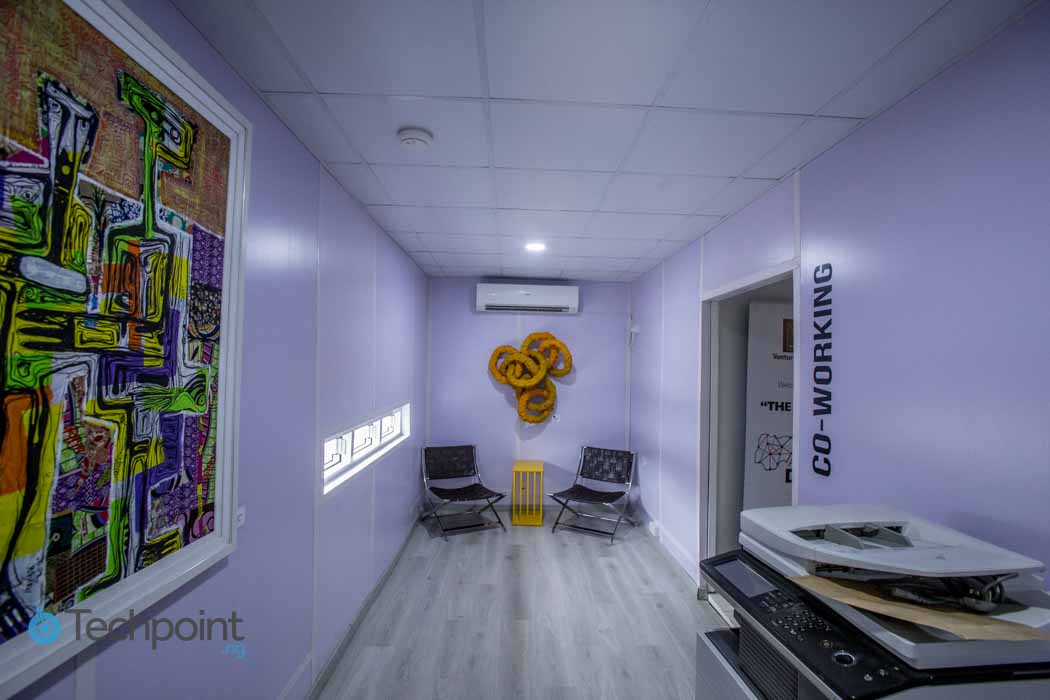 Private office and lounge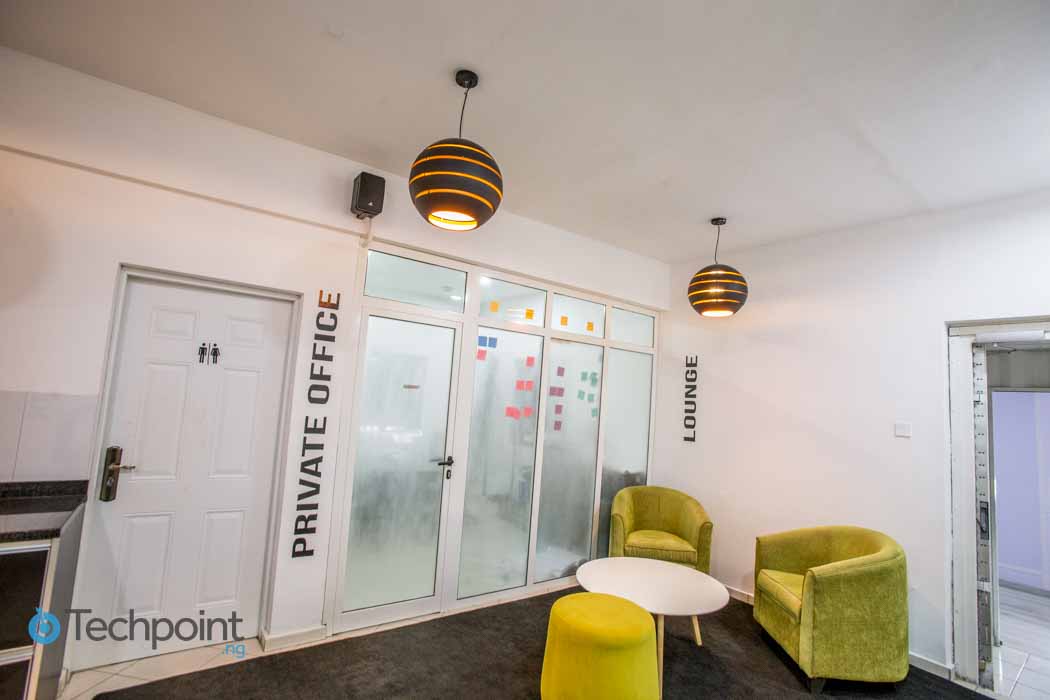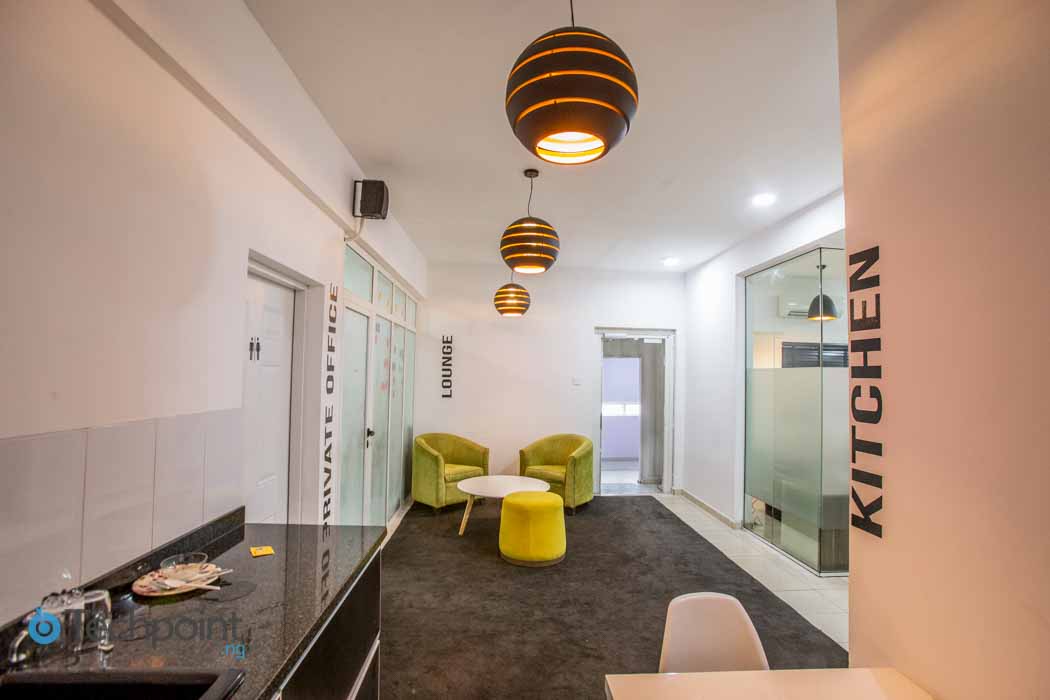 Conference room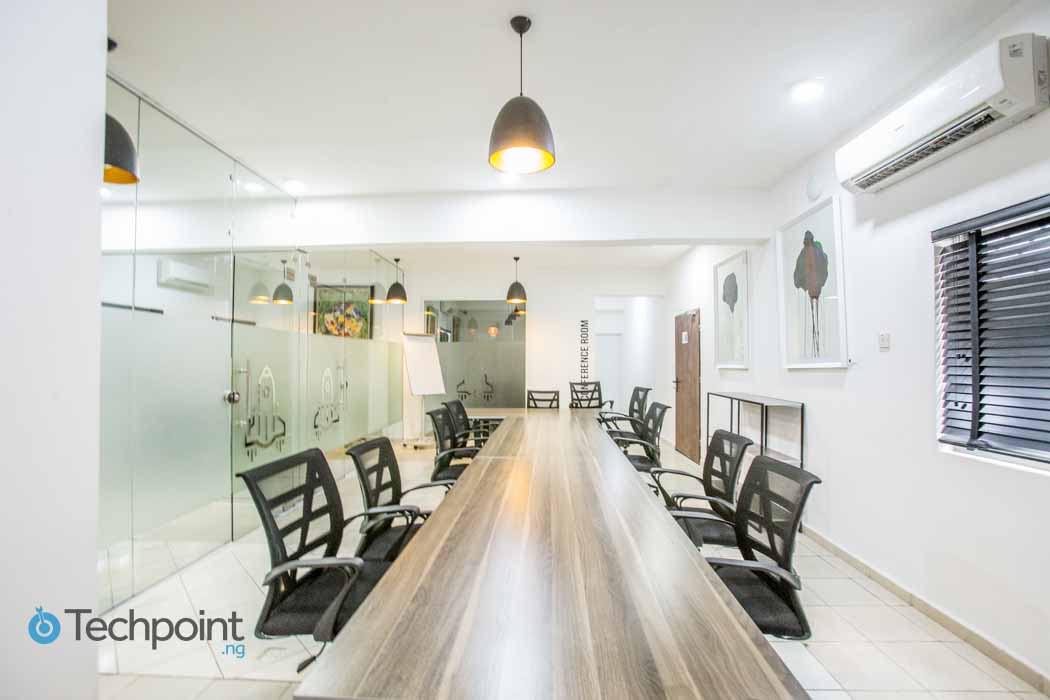 Back to the reception and going up the stairs ...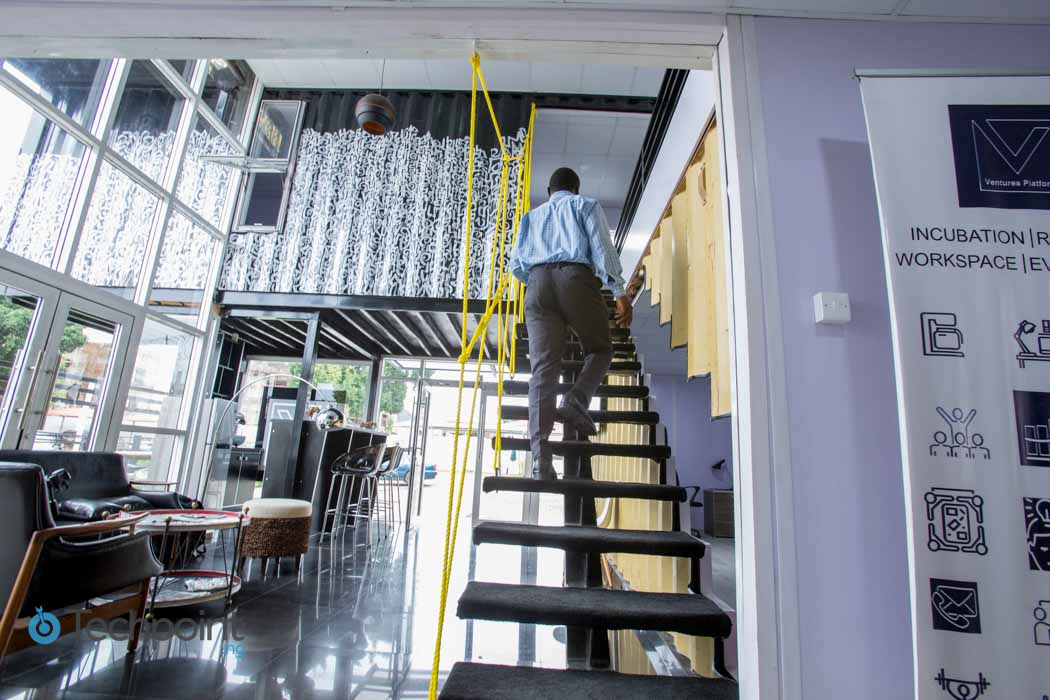 The landing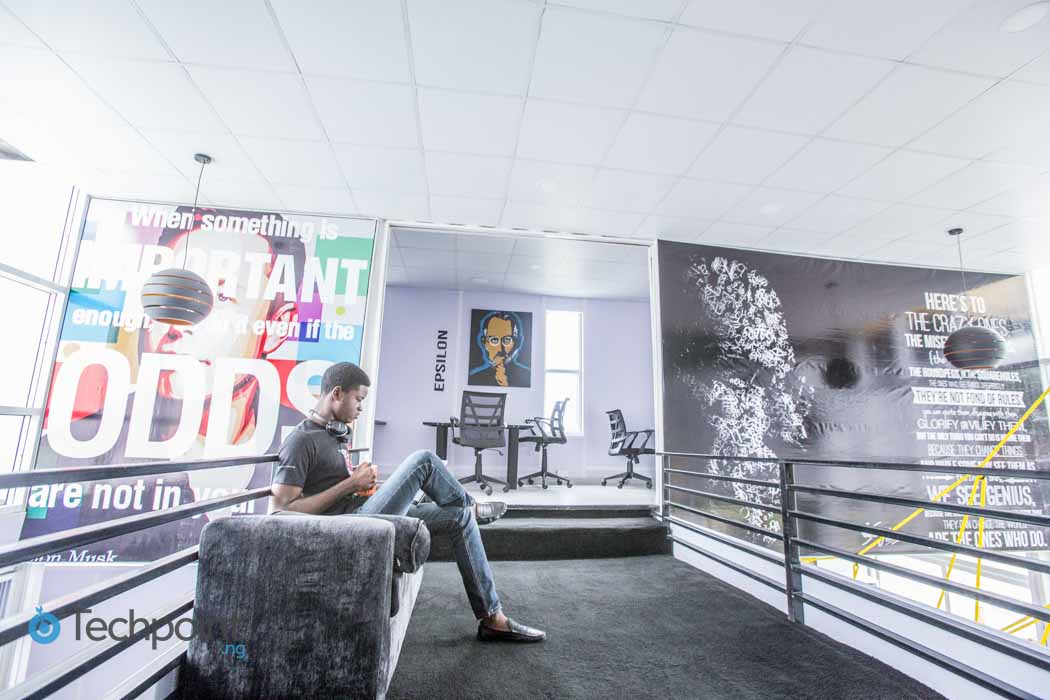 The meeting room with the 'incubator'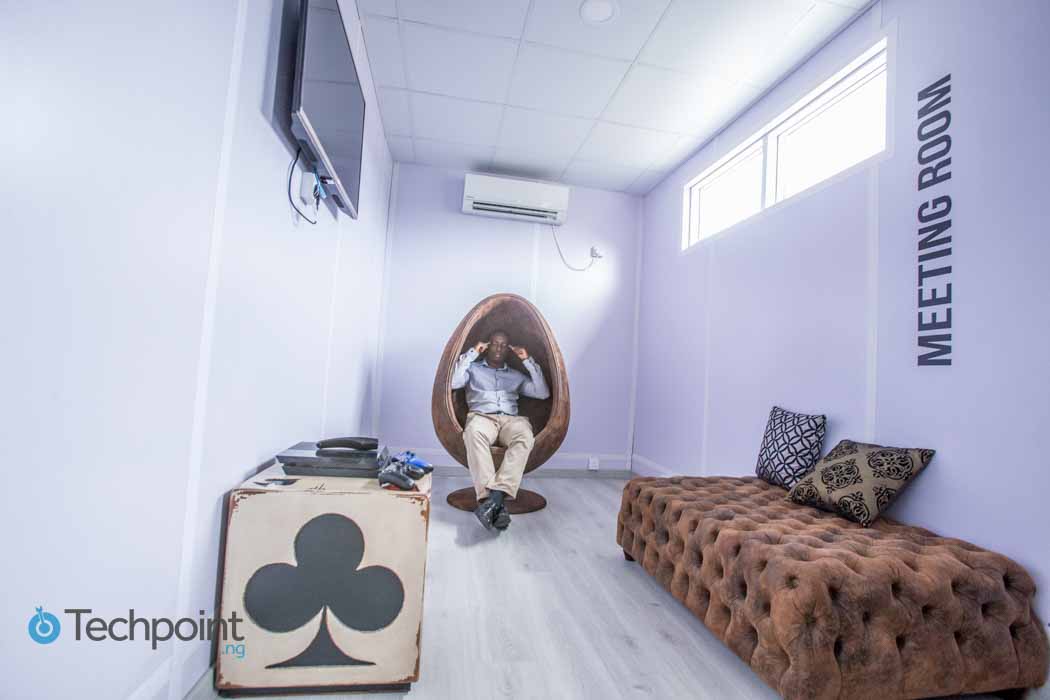 More incubation spaces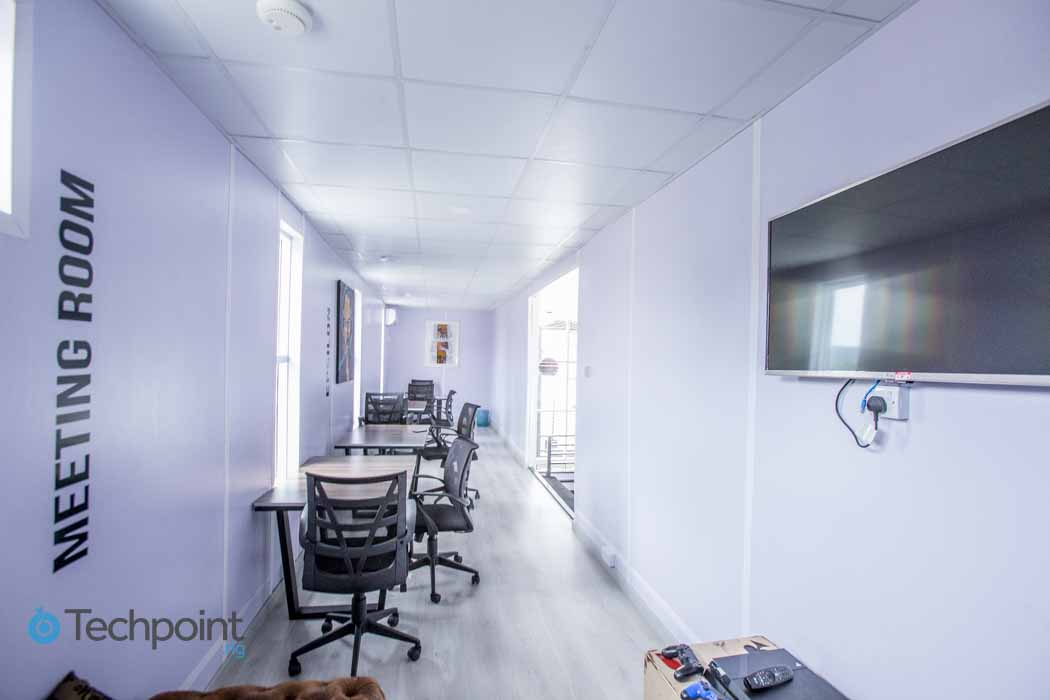 The occasional relaxation time wouldn't hurt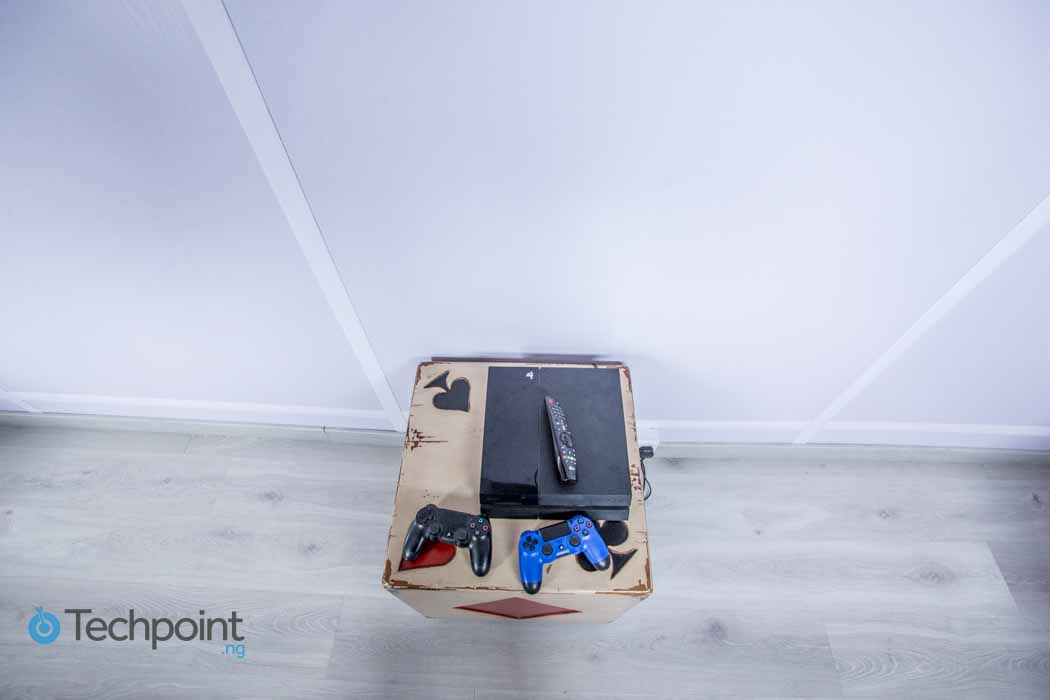 Looking downstairs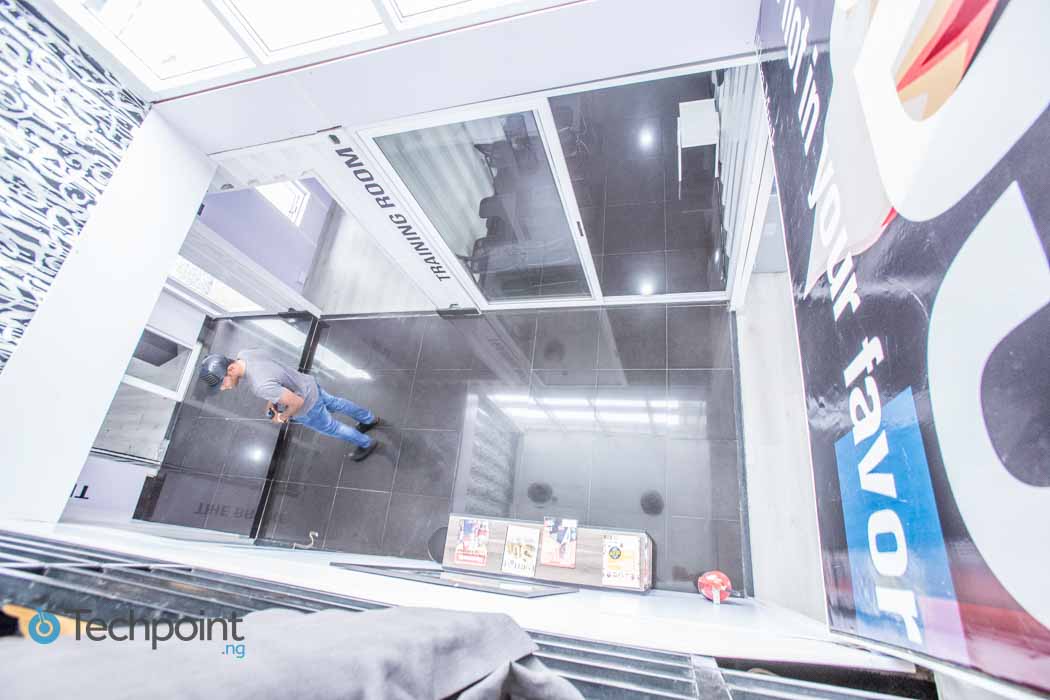 Going down the stairs ...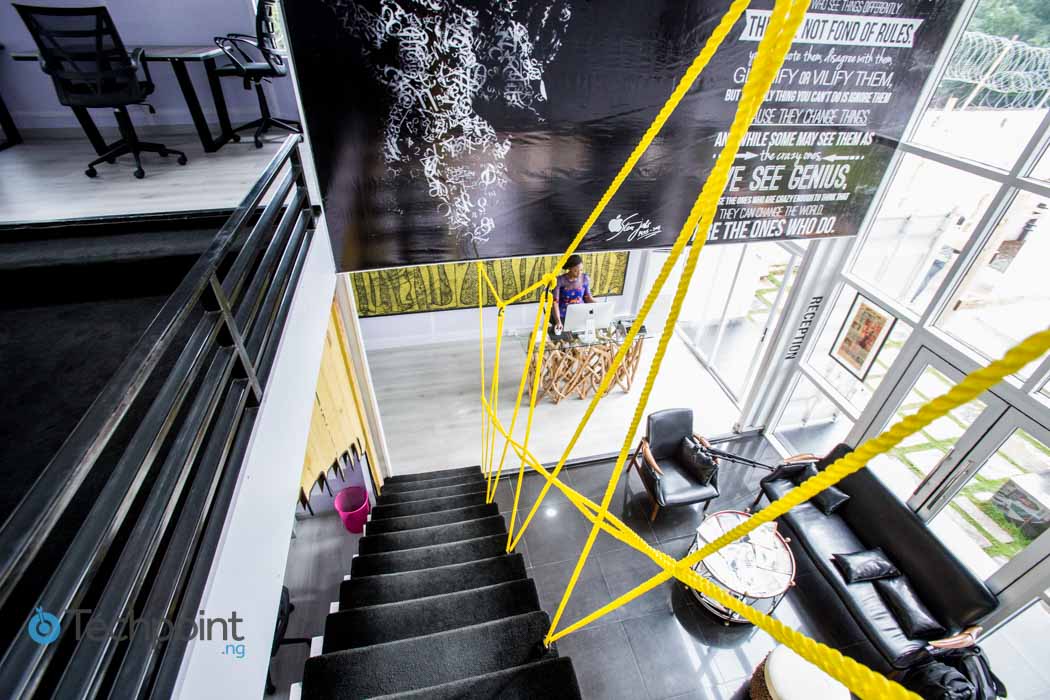 Back outside ...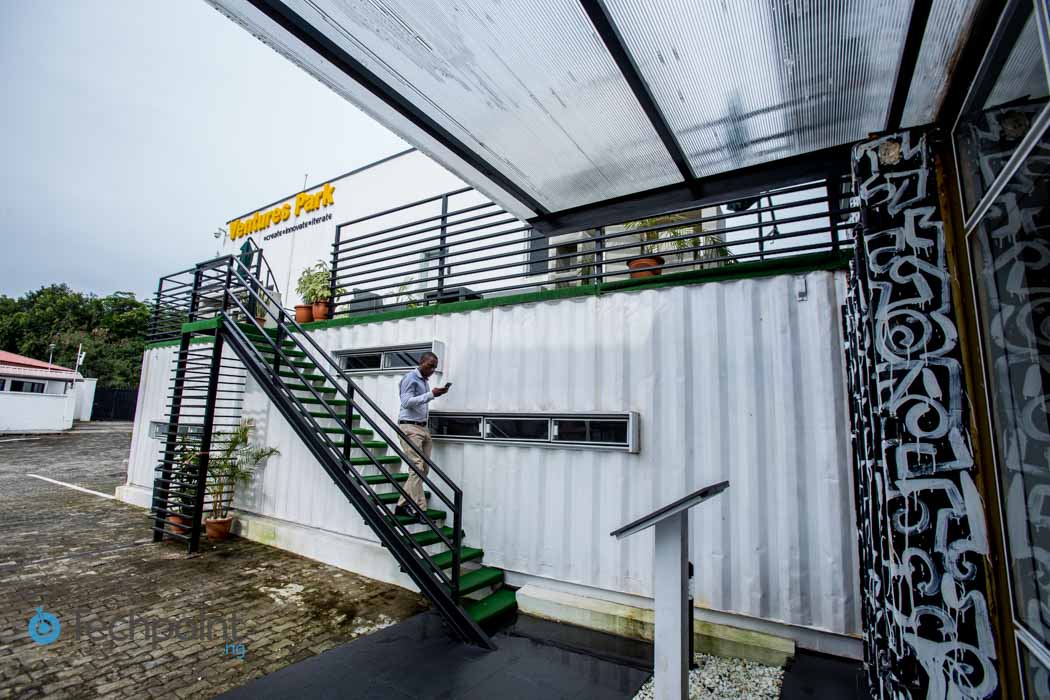 And up to the rooftop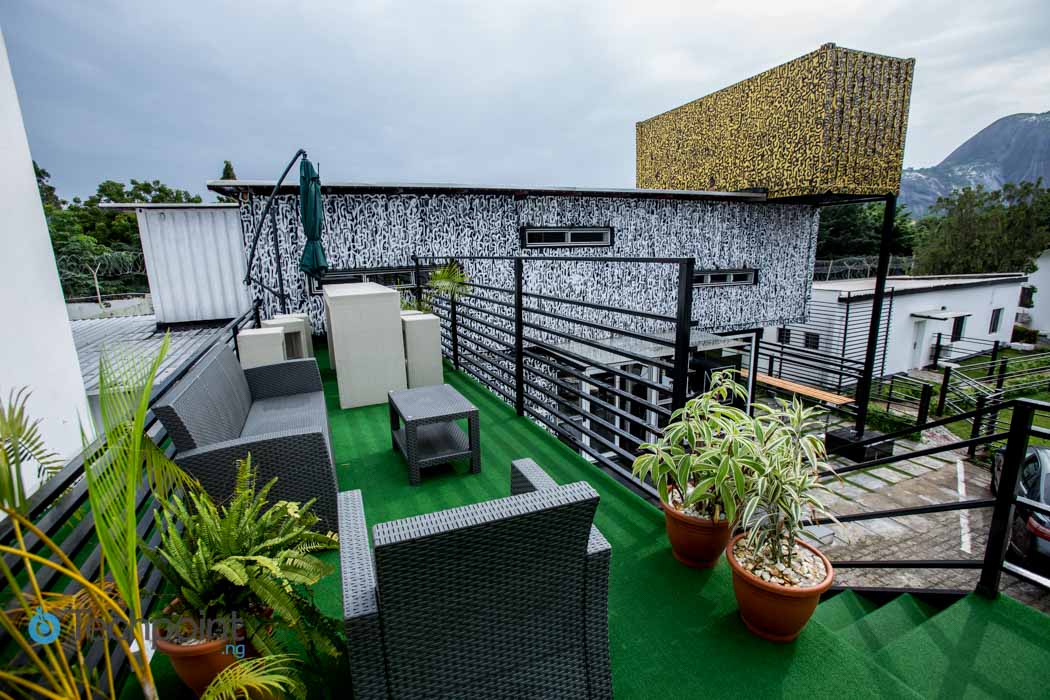 Quite the view.
Incubation programme
At the time I visited the Ventures Platform hub, the incubation programme was yet to kick off, which explains all the empty spaces. However, the incubation program is now open and 7 startups have already been selected into the first cohort.
The Ventures Platform hub sure inspires creativity with its alluring  scenery.
Do you think your office is cooler? Invite me to take a tour through my lens.