Technology as a tool of engagement has helped revolutionise industries around the world. The development of local capacity to build innovative products is one major key to sustainable growth and development in any economy.
This week on Engine Room, my quest to share inspiring stories of professionals building world class products continues as we visit one of Nigeria's biggest technology house.
Meet Dr. Emmanuel Eze, an industry professional that has been in the technology sector for over 15 years. He is the Chief Technology Officer (CTO) of SystemSpecs, the leading indigenous software house behind Remita.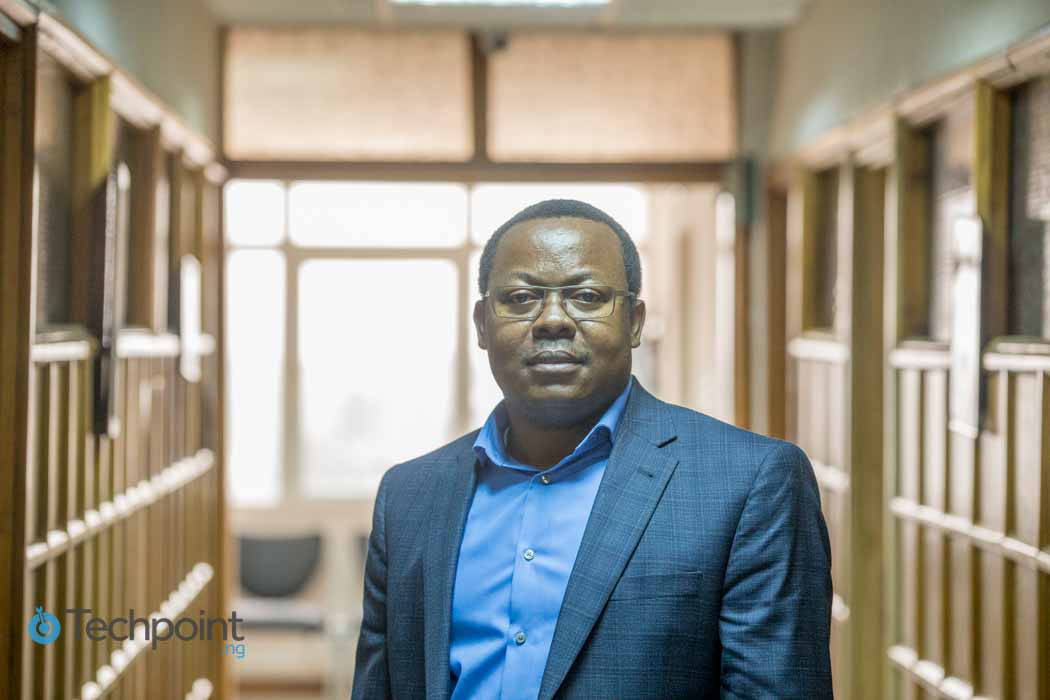 Emmanuel Ogunsola of Techpoint

: Who is Dr. Emmanuel Eze?

Emmanuel Eze of SysteSpecs: I consider myself a technology enthusiast who is married with kids. I am so passionate about technology that I believe most of the world's problems can be solved with technology.

I love nature and I like relaxing around nature because it helps me reflect. I love classical music and like spending time with my family. The truth about life is that you cannot readily talk about happiness if you don't strive to experience it. One of the good ways to have happiness is to stay around family and people that genuinely care about you.
EO

: What was it like growing up?

EE: Lovely memories when I think back at the good old days. I am the only child of my parents and I was given a lot of nice things growing up. I grew up in Onitsha, Eastern part of Nigeria. I went to a Catholic Nursery School by Young Women Catholic Association and attended Holy Trinity Primary School. I went to Dennis Memorial Grammar School, Onitsha which is over 100 years old. Childhood generally was quite good. I learnt a lot from people around me.

After my secondary education, I had to make a decision on where to study for my undergraduate degree. There were only two options in my books -- Obafemi Awolowo University (OAU) or University of Nigeria Nsukka (UNN). My parents wanted me to study medicine, but when it was close to decision time I enjoyed a lot of freedom because my parent trusted me and allowed me choose what I wanted to study.

While completing the JAMB form, I decided to study computer science contrary to my parent's expectation. And stupidly I put computer science as my first choice and second choice. I chose UNN because of travel time, it wasn't too far from home.
EO

: When was the first time you came in contact with a computer?
EE: We are talking 1993. Interestingly I hadn't seen a computer before deciding I was going to study computer science. The closest I came to seeing a computer was in a magazine. I read about the history of computing from a magazine and I became fascinated about it.
I started thinking "maybe I should study computer engineering". But there where only two universities at the time offering computer engineering and they were far from home, so I settled for computer science. Reading about the magic or the beauty of computing from the magazine was fascinating enough for me to choose a career in it.
EO

: Did you gain any computing knowledge before entering the University?

EE: Prior to writing, JAMB I didn't know anything about computing. And looking at the way I am, If I decide to go for something I define my goals and go all in.

When I decided to study computer science, I started buying books about computing after writing JAMB. On getting into the university I was a bit drawn back because it took a while before we got into the core of the discipline. We still had to study mathematics, chemistry, physics and some other subjects.

In my first year in the university I saw a computer but I didn't use it. Usually we had this big lab and people had to queue. You hardly would gain access. Computers in the 90's were not as advanced as we have now, so we were limited to punch cards.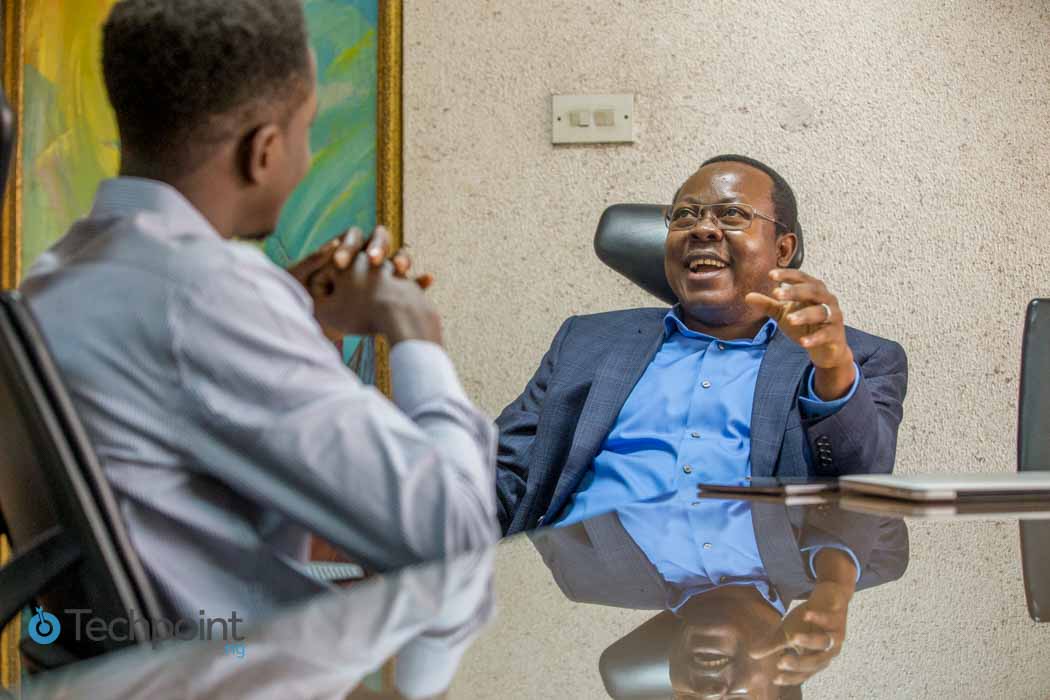 At the end of my first year I decided I was going to do an internship during the long vacation. I went to Enugu and found a computer training centre that wrote programs for small businesses. I approached the owner and told him not to pay me but allow me come work there to get some experience. I also did computer maintenance
Prior to that time I had done a lot of reading and programming, so the internship gave me the opportunity to test all my programs and theories. Immediately after the internship, I got my first computer, a 286 Intel based processor with probably about 4MB RAM.
I was able to do basic programs due to the exposure I got during the internship I did. During my second year in the university a lot of people started coming to me to help them with writing programs for their final year projects and thesis. I did this till I left the University. It was a deep learning curve for me because of the challenges that came with each project I undertook.
EO

: Are there projects that looked insurmountable for you while freelancing at the University?

EE: The truth is there are a lot of projects I undertook while I was in the University. In a space of one month I could have up to 15 clients. Because I had different codes I had used, I could recycle them and use to meet up with deliverables, thereby making me fast at solving the programming side of projects that were brought to me.

The project I will consider striking, is a micro-processor based robot. I had to use the assembly language to program the robot.
EO

: Did you continue freelancing after University?

EE: During my University days I did a lot of freelancing and I was into computer maintenance. I would come to Lagos, buy computer parts, couple them and sell to lecturers on campus. Most lecturer friends of mine felt I was doing pretty well, they advised me to continue doing the business of selling computers.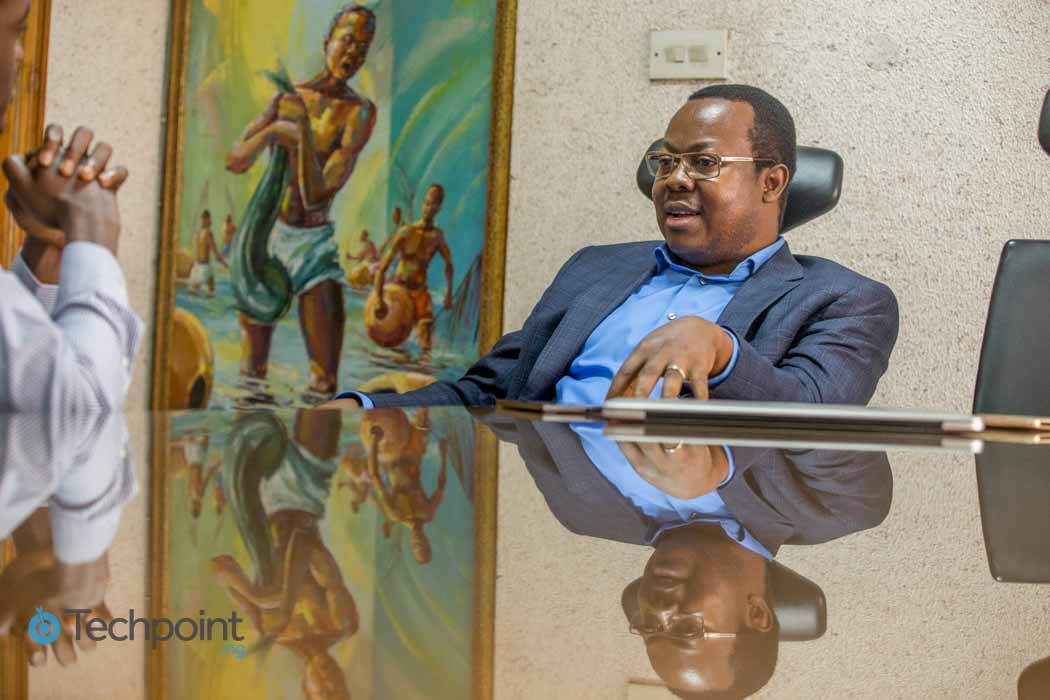 It was actually one of my friends --  Prof. Soludo who later became a CBN governor -- who advised me to go for my masters degree and work with a regular business before setting out to work for myself. Based on the requirements of doing NYSC after graduation, I was posted to Lagos and I found myself in SystemSpecs.
EO

: What were your highpoints in SystemSpecs?

EE: The journey as been a humble and encouraging one. My journey started as an NYSC member. That was in 2001, I was originally part of a small team maintaining Human Manager, a human capital and goal management software. We used object-oriented COBOL to develop the software.

As at then I never really liked COBOL as a programming language because I felt it shouldn't be used to develop an enterprise application considering other options available at the time.

There was a time we made a decision to move Human Manager to the web. This was about 2002 - 2003, some of my team mates were sent to South Africa to learn the new tool to help with the transition of Human Manager to the web. What amazed me was that even though I didn't travel with the team, I was able to use the manuals they brought back to gain the required experience to lead the team in building the web version of Human Manager, which we named Employee Self Service.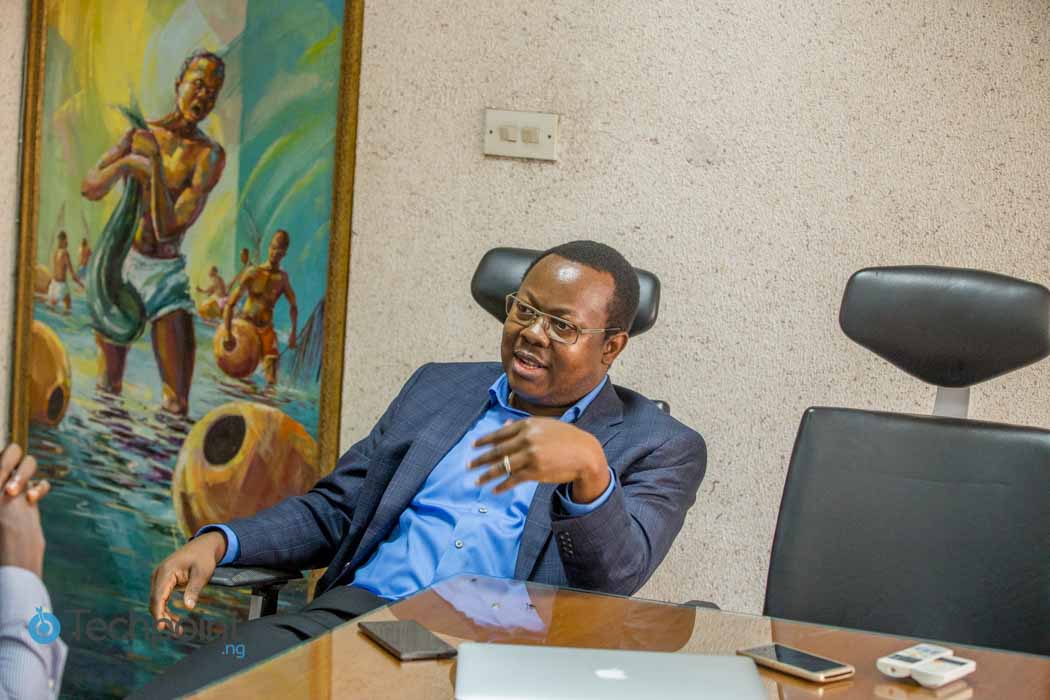 After leading the team to develop the web version of Human Manager. I decided to listen to the advice Prof. Soludo gave. Though I didn't follow his advice to do my masters, in 2003 I opted for a PhD rather than just a masters degree. And before one can apply for a research based degree, one has to write a research proposal.
Considering this requirement I approached one of my lecturers who taught me in UNN. He gave me some materials that I used for my research and I started getting offers to come do my PhD. I got 2 offers with scholarships, one from a US University and another from a UK University.
I declined the US offer and resigned from SystemSpecs to pursue my PhD. I remember flying in several times in a year to come help out with work at SystemSpecs. At the end of my PhD program I started talks with SystemSpecs about coming back to Nigeria. I had talks with my wife and we jointly decided to come back home and I became the CTO of SystemSpecs.
EO

: Has it been easy balancing your family life with your work life?

EE: It is not easy. Luckily I have a very understanding wife. I can recall her being with me during my research years. She would be at home during those cold winters.

My family has shown a lot of understanding and I also try as much as possible to spend quality time with them, especially on weekends. I consider myself lucky for having an understanding family that has really helped me in balancing things.
EO

: Should young professionals focus on ways of getting certifications or search for opportunities to get field experience?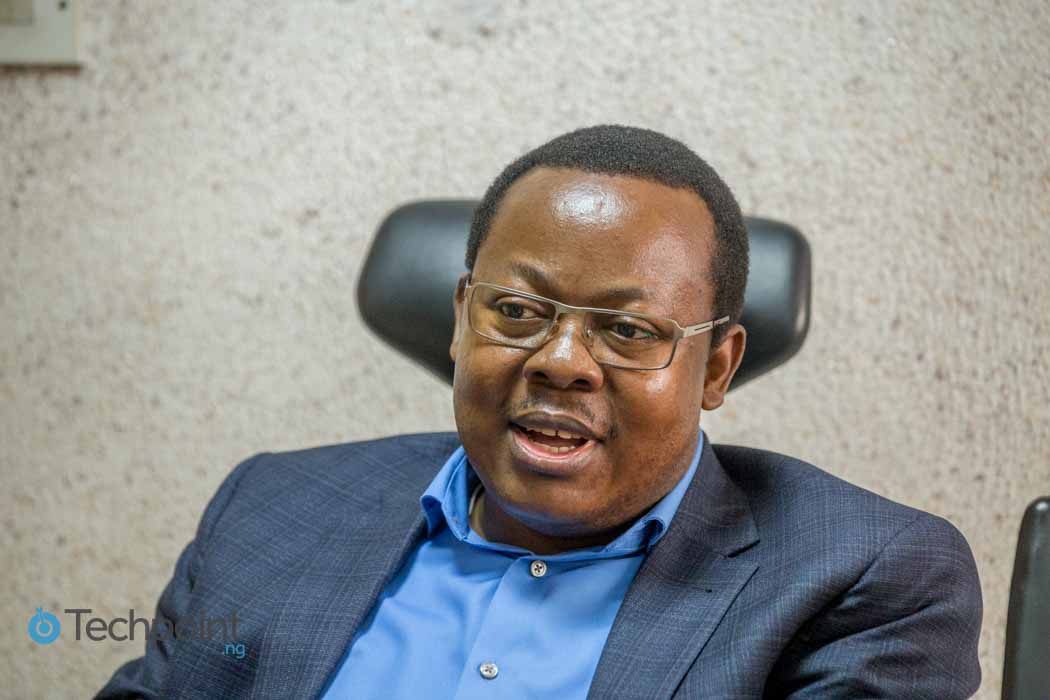 EE: I will give you an honest opinion. Certifications are good but experience, they say, is the best teacher. You don't get experience by writing exams, you get experiences by doing things. I personally will always hire people with experience rather than people with paper qualifications.
Many years ago I hired an individual with a first class degree. He was a smart individual on paper with a wide list of qualifications. I had to let him go after six months of working with me. The reason simply was because he couldn't perform.
Looking at a lot of foundational exams, you will realise that with a bit of common sense and luck you can pass some of these certifications. However, there is a certification I admire in the industry; that is Offensive Security, which requires hands-on experience to pass the exams.
Generally, I advice people to strive as much as possible to acquire the relevant experience. Then you can decide on a quality certification that you can use to justify to the industry that you are knowledgeable in that area.
EO

: What is general your advice to young professionals in the industry?

EE: Young professionals need to work hard and set goals. I expect young professionals to have clear realistic goals. More importantly they should be genuine in whatever they do and try to avoid shortcuts.

There's a problem of group follower-ship, professionals should learn to be unique and innovative rather than copying. Professionals should strive to genuinely innovate and come up with very good innovations that will help drive the country and possibly the entire world forward.
EO

: Where do you see Nigeria's technology sector in the year 2020 and 2030?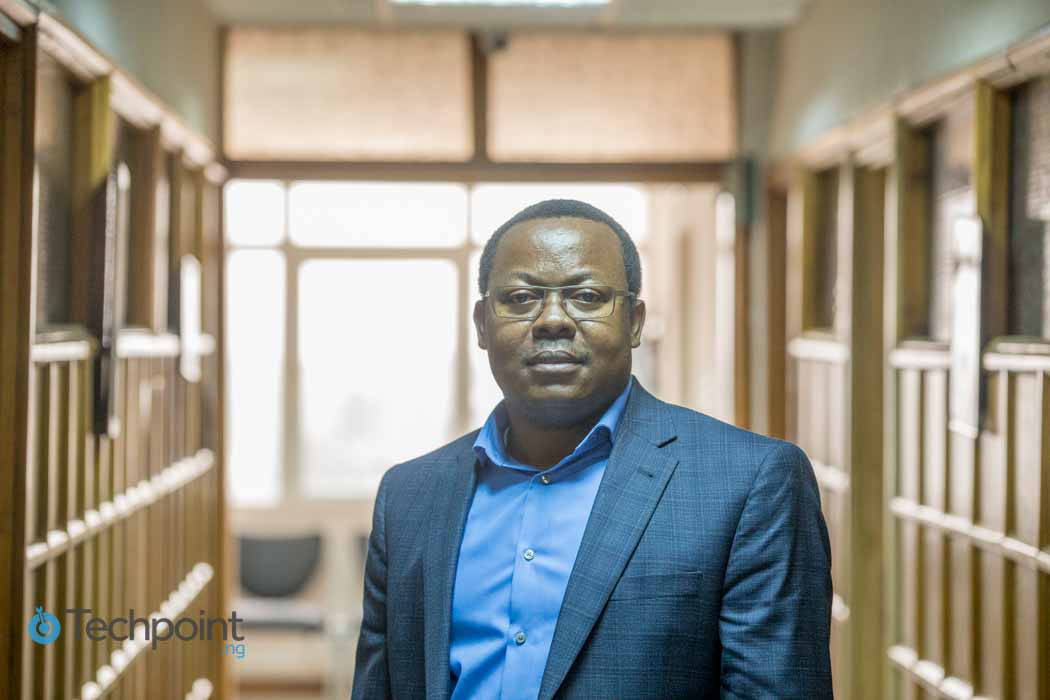 EE: The year 2020 is quite close. In 2020, I will expect a lot of improvements and changes in the technology sector. I see a situation where many new startups and tech companies will spring up which has started happening. I also see some Nigerian companies playing on the global stage using technology to create a world without boundaries.
I know there are some young Nigerian startups which are doing very well and some bigger companies are trying to buy them over. Most of them aren't keen on selling. My vision for the year 2020 for the Nigerian Tech industry is a situation where we create a global footprint. I am hopeful that by 2030, we will dominate Africa and the world. I believe we have the human capacity to do so.