3 weeks ago, the Federal Government of Nigeria announced they were embarking on energy generation through nuclear materials,such as Uranium. Since the plan became public, it is almost clear that the energy generation process seems a bit unclear.
What is Uranium anyway?
Through the many chemistry classes I sat bored, my curiosity was piqued long enough to investigate a strange sounding element on the periodic table with weird qualities. The silvery white metal is numbered 92 because Uranium's atom has 92 protons and 92 electrons.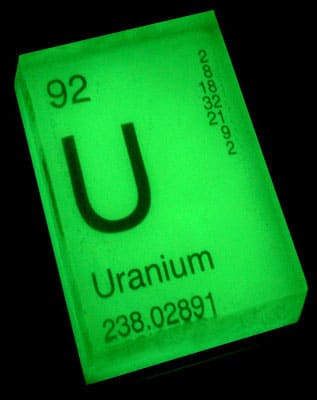 Chemistry jargon aside, the only interesting (and sensational) fact about Uranium I and fellow pseudo history buffs remember is that Little Boy -- the gun-styled atomic bomb that nearly wiped Hiroshima in Japan from the face of the earth -- was armed with Uranium.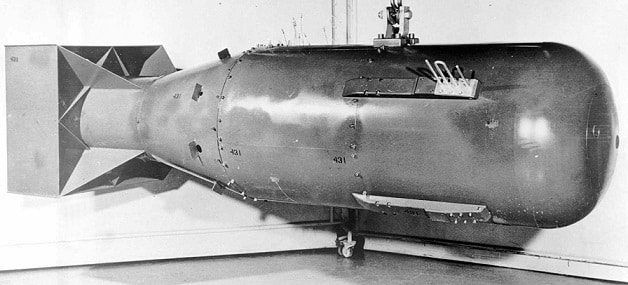 This single fact has seemingly obliterated every other detail of Element 92 from our minds. However, before we lay blames, its important to remember that horror has a semi-permanent eraser that wipes the mental slate clean.
If you did not mindlessly sing out Uranium's praise in trying to cram the periodic table as a chemistry student, or are not in anyway related to a vocation that forms a need-to-know basis, then you probably do not know Uranium beyond Hiroshima. Or not.
Is Uranium only for destruction?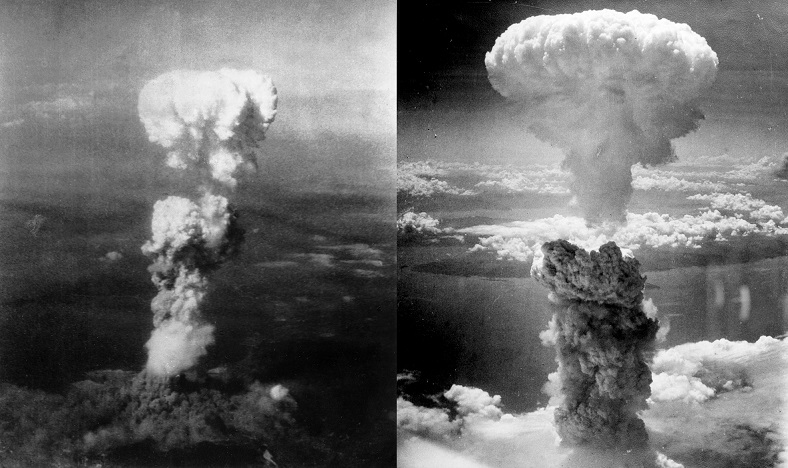 No. Apart from making weapons of mass destruction and attempting to wipe out Asian cities, Uranium, has some very important uses that modern day technology cannot do without.
Uranium is a major ballast for ships and aircraft; in order words, it provides stability to these vehicles. It is also used as fuel in nuclear power stations to generate electricity which is what the Nigerian government aims to do.
The good and the not good
There are natural Uranium deposits in six Nigerian states; Taraba, Calabar, Adamawa, Plateau, Bauchi, and Kano and the availability sort of makes it ideal as an available source of energy. Or does it?
One reason we are not supposed to be worried about this development is that the International Atomic Energy Agency (IAEA); the international body that monitors the peaceful use of nuclear energy has approved the move and declared minimal assessed risk.
According to a report in the Vanguard newspaper, when asked about the risks involved, Mr. Robert Larsen, Senior Nuclear Security Officer of the IAEA said;
"I don't think so; I have no reason to believe that at all. As a matter of fact I believe Nigeria is a good nuclear partner and that is why the agency is here to see how we can assist in uranium extraction."
Larsen probably gave this opinion because he does not know Nigeria and the history of facilities management coupled with volatility of the Nigerian security situation. He may also be unaware of the hazardous environmental and health effects of mineral mining in parts of Nigeria like Plateau State.
The Uranium mined may or may not be sufficient to constitute a security or health hazards like cancer, kidney and heart diseases and the rest.  However, is that a risk we are willing to make?
Funny enough, that is not even my major worry
Health is important. Avoiding potential "Little Boys". Preserving the geography of our land. All are as important as finding a viable means of permanently solving the energy generation problems in Nigeria today.
However, it is worrisome that the country is embarking on another wild goose chase that will distract the citizenry from the pressing issues of power generation at hand and place hopes in a futuristic sky castle.
According to a report in the Punch Newspapers in February this year, the Minister of Power, Babatunde Raji Fashola promised to put a lot of infrastructure in place which will increase power generation. A claim he allegedly retracted on Channels Television recently, where he said he never explicitly promised the increase in power generation.
It will be good if this proposed alternative power generation sees the light of day; considering the fact that we are using a readily available mineral resource, asides crude oil, for something tangible.
What happened to the coal deposits in Enugu? Are the hydro-electric dams broken? Is renewable energy no longer a viable option? All these billions that will be budgeted for the Uranium power project could be channelled into existing sources.
But as I mentioned earlier, I foresee a wild goose chase meant to divert our attention till another "agenda" is presented. What do you think?