Summer of Code which is a 4 week fun, interactive programme to introduce children aged 5-18 years to computer programming is scheduled to run in 4 new cities in Abuja, Enugu, Osun and Oyo states.
Through the Summer of Code, children will learn to design games and animations using Scratch, design websites using HTML and CSS as well as get introduced to programming computer apps and electronics with emphasises on the development of soft skills particularly presentation, communication and project management.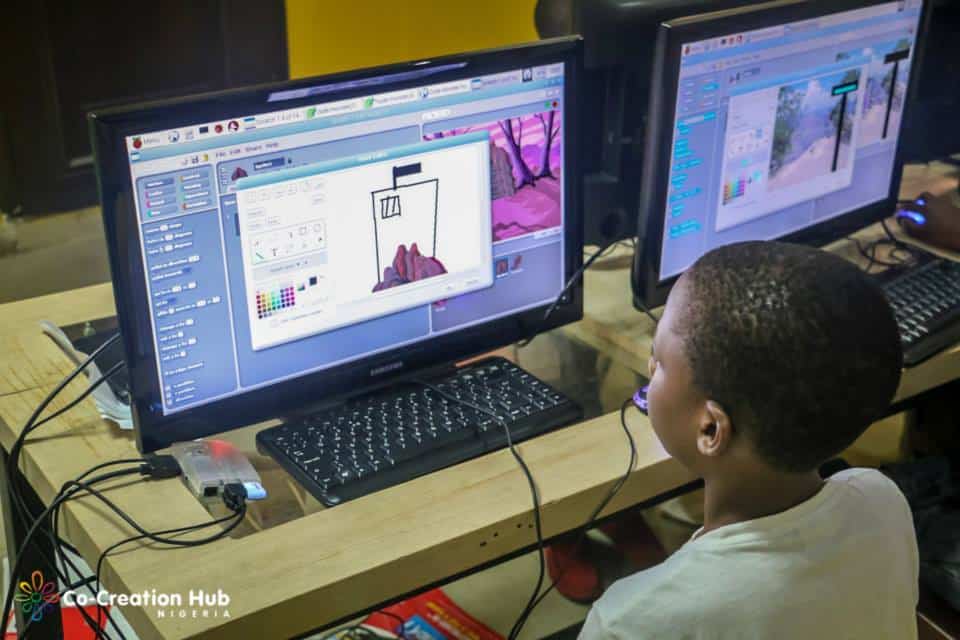 CcHUB's MXLab in Lagos, and the re:learn centre at Wuse 2, Abuja will all be hosting this year's Summer of Code alongside:
iBridge Hub (Oyo State): From supporting kids coding sessions [iCOde], to Google's Digify Byte, various training sessions, code labs and hackathons, iBridge hub is committed to getting the Ibadan citizens and beyond savvy in various tech and entrepreneurial skills. Summer of Code team will be working with the team at iBridge Hub to bring the Summer of Code to Ibadan.
Osun State University (Osun State): Located in the city of Osobgo the Summer of Code will be run with support from the University's Information Management and Technology Centre (IMTC).
StartupHub (Enugu State): Located in the city of Enugu, Startup Hub's key focus is to accelerate  the growth process of startups and growing businesses in Nigeria through mentoring, capacity building, business development, and access to investment opportunities. Summer of Code team will be working with the Startup Hub team to bring the Summer of Code to the city of Enugu.
The (2 weeks) countdown to the opening of the registration portal for the Summer of Code has started. With 50 slots for each state, registration is on a first come basis. You can fill this form to be notified once the registration portal opens.
For folks passionate about working with kids, technology and educating the next generation. You can sign up to volunteer at the Summer of Code in a city near you. If you will like to know more about the Summer of Code program, you can visit CcHUB's MxLab blog or send an email to [email protected].