The Infinix Hot 3 was officially launched sometime last week and after you and I snuck a peek into the box, we decided to differ the review to this day to fully determine the strengths and weaknesses of the Infinix Hot 3.
So here we are today, but in case you missed out on the official sneak peeking with us, check out the unboxing of the Infinix Hot 3 here for full specifications and other senrenre.
Design
The Infinix Hot 3 is nothing like the fragile sensitive Infinix Hot 2; it is covered with a smooth plastic case that is smooth to the touch. When testing it at the launch, I had to double check to make sure the battery was inside the phone.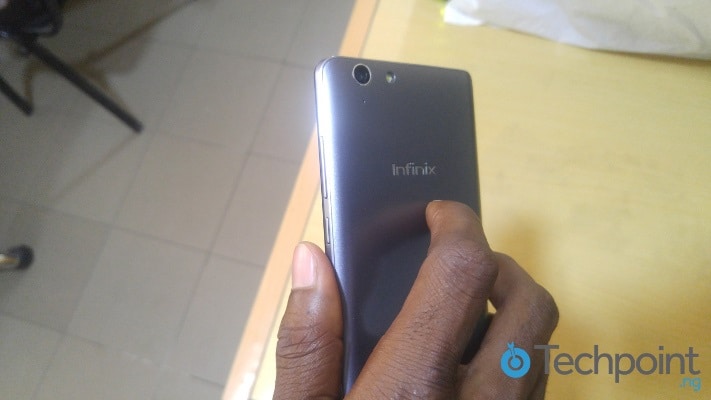 It is not feather weight light per se, but the lithe design also enhances an otherwise smooth grip. For a 5.5 inch device, it is a phone you want to hold and
Display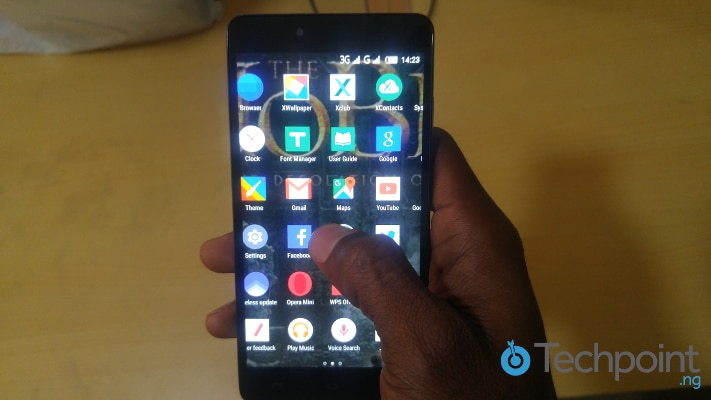 The 5.5 inch display of the Infinix Hot 3 boasts high precision processing, glare prevention and minimizing distance between screen and glass. I completely agree with all these and pronounce them true. There is a vivid picture quality I have come to associate with Infinix smartphones, colours just burst out in exceptional rays.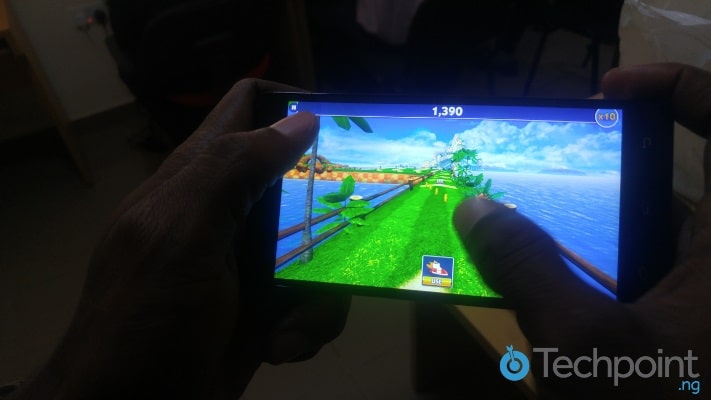 Sonic has never looked so good on a smartphone.
But the touchscreen is not as responsive as I expected and after a couple of unsuccessful tries, I can only hope as this is a test unit, others made for sale would be a lot better.
Camera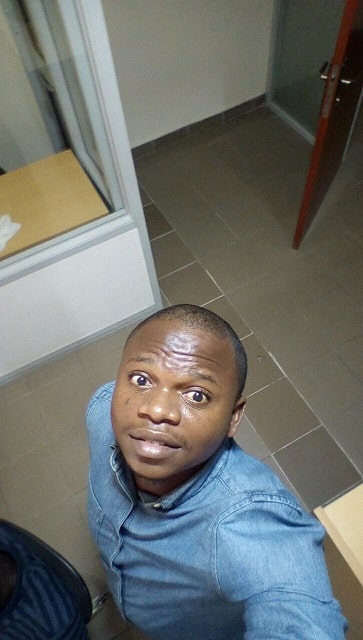 The Infinix Hot 3 is equipped with an 8MP back shooter and 2MP selfie camera with soft flash.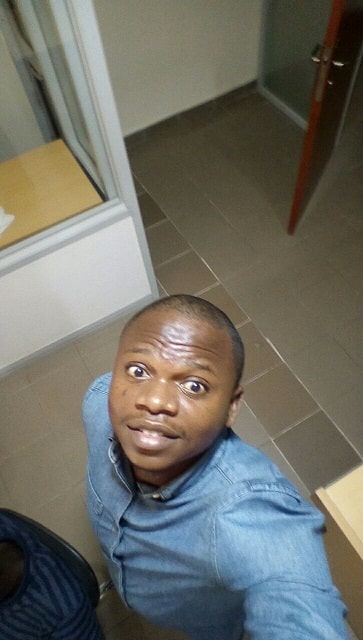 I had my reservations about the soft flash part as I have seen many smartphones lay claim to "soft flash", but the light from their screens were usually stronger, the Infinix Hot 3 held its own alright.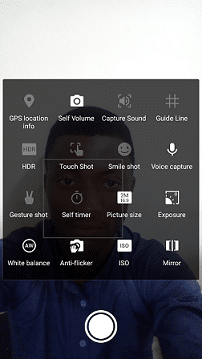 There are many exciting features of the camera in the Infinix Hot 3 that distinguishes it as a camera device.
The voice capture lets you say "CHEESE" or "CAPTURE" to snap a picture in selfie or normal mode, but for some inexplicable reasons, "CAPTURE" did not work for me as a voice trigger, only "CHEESE", I find that really cheesy.
Smile shot triggers with a smile and works alright. Gesture shot lets the camera automatically snap when two fingers are raised--this too didn't work for me either.
Sound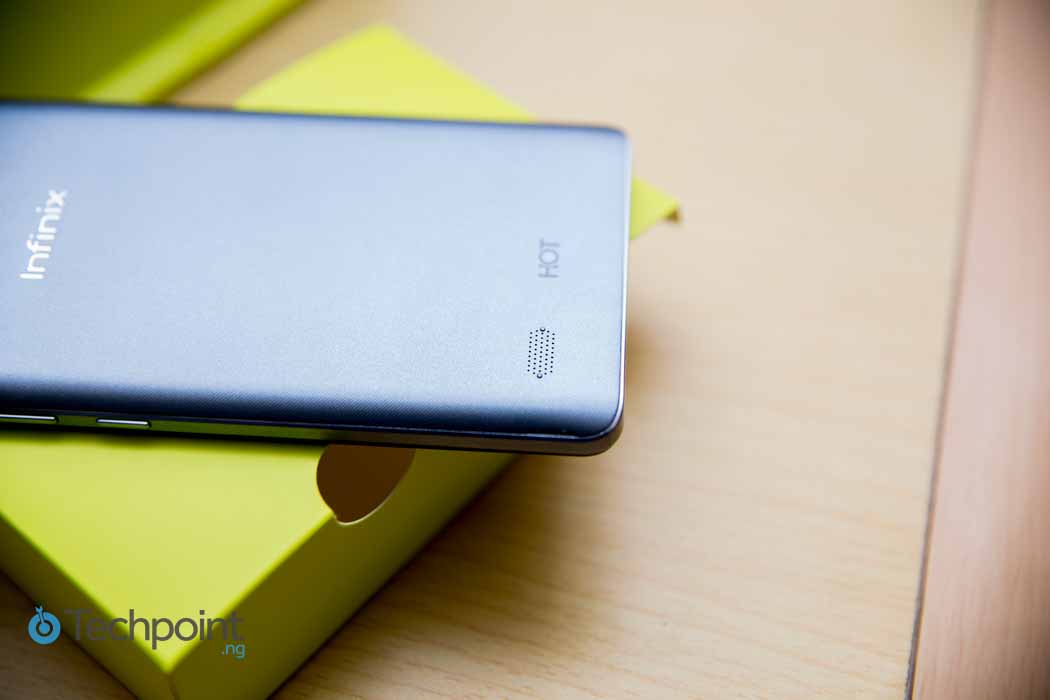 The audio output of the Infinix Hot 3 is not ear-splittingly loud or Beat by Dre solid, but what I would call normal. You cannot exactly do a parlor party with music from the Infinix Hot 3 and it does not fit into the category of these audio devices that experts warn might damage your hearing. Unlike most people I like my music a little bit on the loud side, so I don't completely dig the sombre undertone of the Infinix Hot 3 speakers.
Battery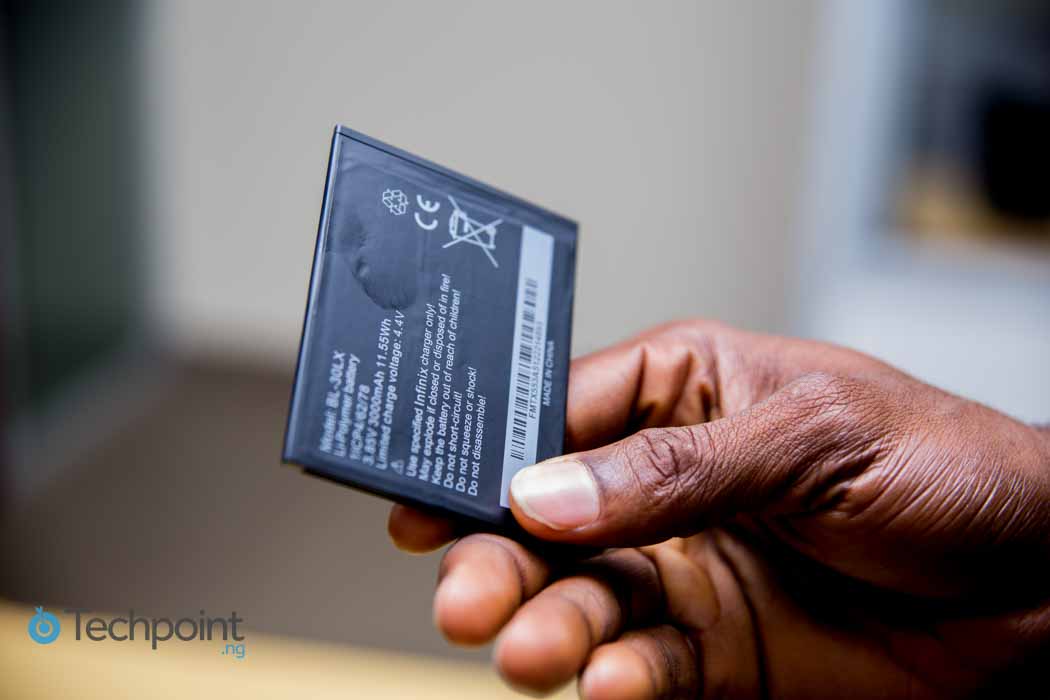 The power house of the Infinix Hot 3 is 3,000 mAh large. It went from zero to 100% in 5 hours and 20 mins. Then a full charge lasted me 8 hours 58 minutes with display brightness turned to the highest, music playing non-stop, occasional browsing and a Sonic Dash marathon, very impressive.
Verdict
My biggest reservation is the 1GB RAM of the Infinix Hot 3. I mean, who does that in this age of self-driving cars? Surprisingly, opening six items on the menu at the same time did not cause the phone to freeze up. But I know with time, even five would make it freeze.
On the other hand, I do a lot of heavy work on my smartphone so if you are not that big into phone press press then you may not need to worry. And according to Infinix Mobility there is also a 2GB RAM option of the Infinix Hot 3, but I am not exactly sure why that one is not on the market yet.
[affiliatemonkey_product_box store="konga" title="infinix hot 3" /]
The battery of the Infinix Hot 3 is a powerful factor that cannot be ignored, and its wonderful camera triggers are good too for photo enthusiasts. If you are a gamer like me, then the colour-upon-your-face display would do your Sonic career a lot of good. In all, the Infinix Hot 3 is a good buy at ₦26,500.