Startups are the new gold
Most tech media have glorified how easy it is to start a side project, grow it to become a unicorn and exit with a billion dollars in your pocket. Yet the startup life is so unpredictable; it is like a jungle where you leave the known for the unknown.
If you launched a startup today, there is a high likelihood that you will join countless startups that have bitten the dust and many who have wished they kept heir day job because there are a few winners and many losers in the startup jungle. Yet, many people are "lured" to found a startup because the story of the few successful ones is so appealing as painted by the tech media. Think of local success stories like Jason Njoku of iROKOtv or Sim Shagaya of Konga.
On the other hand, I discovered that there are literally several opportunities to make money in the tech startup space without being a startup founder (surprised?)
A lesson from History: The Hero of the Gold rush era
History has it that during the California Gold Rush era of 1847 in Unites States, many people came prospecting even though only few of them succeeded while many failed. During this time, Levis Strauss; an immigrant from Germany came to USA to be part of the gold rush workers.
Rather than looking for gold like others, Strauss chose to sell his services to all the prospectors (heavy-duty work pants which later became the renown Levis Strauss & Co. denim jeans). Levis Strauss understood that every gold prospector (both successful or failed) needed something he could offer to them and he exploited that market. He became one of the heroes of the gold rush era without being a gold prospector.
The lesson is that no matter how brilliant a startup idea might sound, like the gold rush or oil rush era, the people who are actively involved need services you can offer them. Later in this post, I will show you some services that all startups require that you can offer them as a service. These services are like fixed costs to them. And they can make you successfully rich.
Become a Branding consultant to startups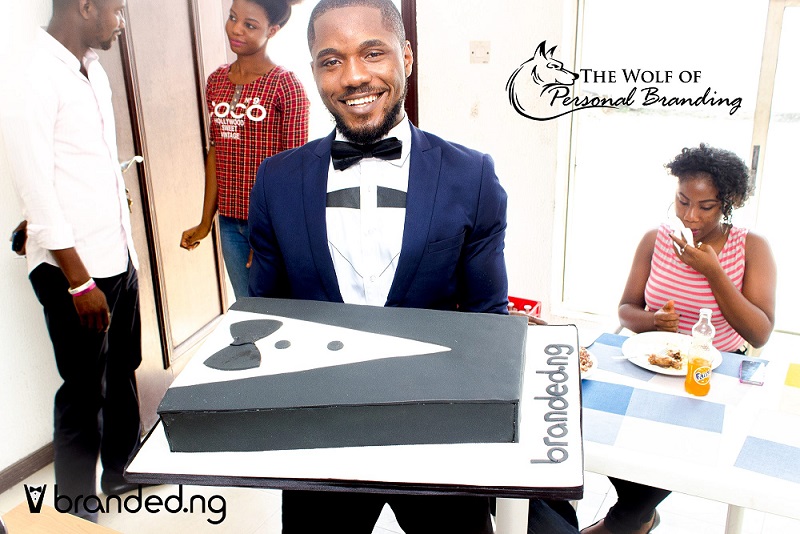 There is no idea that can succeed without a good branding. For example, the brand of CocaCola is more valuable than its assets. As a branding consultant, you help founders carve out how they want to be perceived in the marketplace. Chinonso, who writes a lot about branding shares how important it is to get branding for your product right. Most startups are going to hire a brand strategist either on full time or part time basis.
Become a Marketing consultant to startups
The job of marketing is to create the buzz for the startup so that even before they launch the startup to the public you can build a market presence for their product. For example, I had the personal experience where I was able to grow this startup by 250% in 3 months .
If you want to start a career like this today, there is no need to go for an MBA. You just need to help the business figure out how to improve traffic and conversion. Lest I forget, SEO, Social media and content marketing are staples you can market as your expertise You can read this post on growth hacking to get familiar with the concept of startup growth.
Become a copywriter and conversion specialist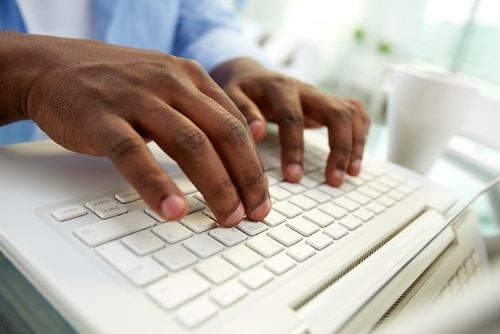 Imagine how useless the codes that power Facebook will be if it is just sitting in a flash drive. That is how powerless developers are without you.
In your role as a copywriter or conversion specialist, you will be responsible for the choice of words that describe the products, user profiling, conversion optimization and analytics. Don't be afraid, this does not require an advanced class to master. Joanne Wiebe has loads of resources to get you started on this career path . Other helpful guides are covered in the growth hacking MBA post.
Become a Video Marketing consultant for Startups
Video is the new content; e.g. demo videos, how-to-guides, customer testimonials etc. The cost of creating traditional videos with professional casts can hit hard at the budget of a startup. That is where animation comes in as a lifesaver. I have seen the archives of one of the players and I liked what I saw .
Luckily for you, there are not so many animators to compete with and if you are looking for training there are some local talents in 3D animation you can learn from or you can shell out $150 for an online training offered by this badass animation guru
Became a creative designer for products, apps and websites
Design is more than aesthetics; it plays an important role in the success of apps or websites, that is why designers must be very creative to render ideas in the most useful way to users.
There is a big difference between the amateur Photoshop guy and a creative design person. As a creative design person, your role starts from the idea stage, to product mapping, user on-boarding designs, and logo. Here is a first-hand story from someone who handles the kind of startup-focused design I am talking about.
Become a Public Relations consultant
Ask Jason Njoku how much he paid to keep Jessica on his payroll. She was the startup's PR person and was fully responsible for every publication and media you have seen the iROKOtv story published on.
This is what Jason said about her:
……. Yes we have a great story, but so do so many others…… it all starts with someone helping me gather my voice………… Many people who are awed at our communications and media coverage have asked me who is responsible. My simple answer. Jessica Hope(source )
I have my personal experience with this when I contacted Jason Njoku to participate in one of my expert roundup posts . He aptly directed the conversation to Jessica, even for such a simple request. Today, I am aware that her Wimbart PR agency charges as much as $2,000/month for retainership.
This can be your playing turf too if you read Mass Communication/journalism or are just interested in getting the word out for startups. The goal is to become the startup storyteller.
Become a Legal Consultant to Startups
Customizing your legal services to help startup founders is also lucrative. You can help with co-founder agreements, IP and other issues peculiar to startups. This is absolutely a new field. For example, this lawyer has customized her legal services for startups to help them with the intricacies of venture funding, pre-nuptial co-founders relations and other murky waters.
What next?
There is an endless lists of services you can offer to the startup founders by simply customizing your existing offering for startups. I want to challenge you to move on from the spectator corner, serve this startup audience and make some money like Levi Strauss.
What other services do you think you can offer? Share this in the comments
A version of this post appeared as "How you can make a lot of money from Startup ecosystem without being a Startup Founder" on SpokenTwice.com.
Photo Credit: Bayo Omoboriowo.