It is no longer news that Afro's current Country General Manager, Aniedi Udo-Obong is leaving the company for Google. He will be taking up a new role in Google as the Program Manager, Developer Relations  for Sub-Saharan Africa.
Aniedi started off with Afro as the Chief Technical Officer until he was promoted to General Manager about a year ago. In his time as the new GM, Aniedi championed the overhauling of Afro to suit its Afro-centric ambitions. All these happened in less than a year. So it comes as a surprise that he's already leaving Afro to join Google.
"There are very few opportunities in the world that could have made me move on (or move up) from Afro," Aniedi told Techpoint. "Developer Relations at Google was certainly on the top of that list."
The question really is not why Andiedi is making the move to Google but, why within such a short space of just recently getting Afro up and running again after many failed starts.
"It's a difficult question to answer," says Aniedi. " I certainly wouldn't have felt good leaving Afro about a month ago when the opportunity first surfaced. The last 6 - 8 weeks have been very interesting and hopefully very pivotal for Afro. I was glad to have been instrumental to the revamp".
It reads like a classic case of a professional footballer in his prime, who at the slightest opportunity of landing a job with the club of his childhood dreams, abandons the club where he learnt everything he knows. But this is not necessarily the case.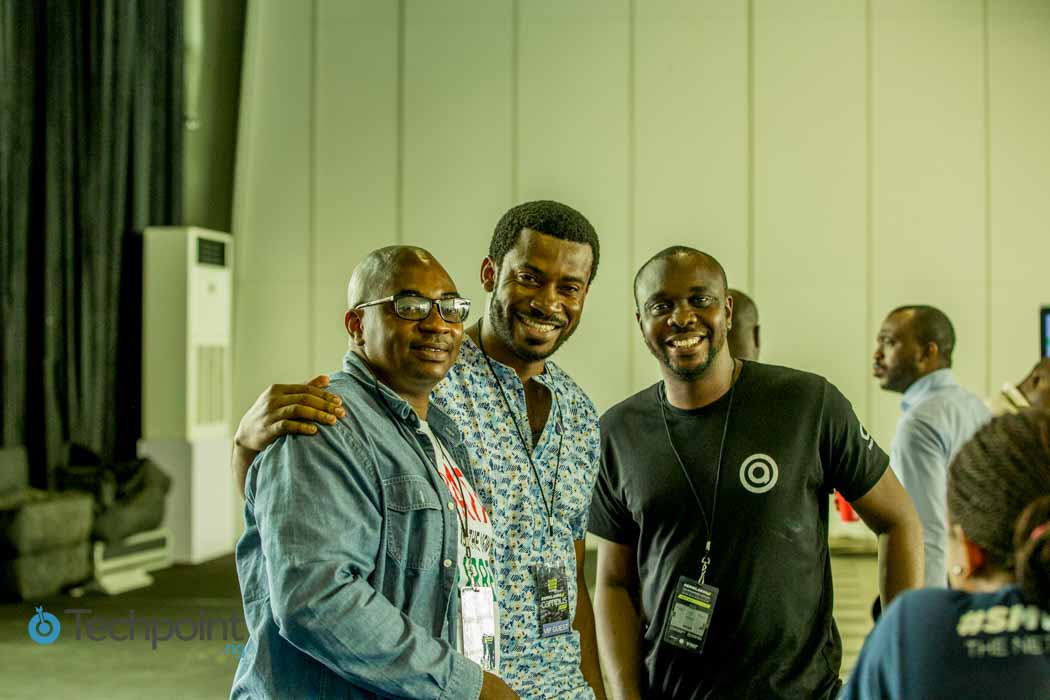 Aniedi will be replacing Chukwumeka Afigbo (pictured with him above), who moved on from Google to take on the role of Strategic Products Partnerships for Facebook in Sub-Saharan Africa. Prior to joining Afro, Aniedi's career spanned Computer-based Testing and Screening (Dragnet), print and online news publishing (Timbuktu Media, 234NEXT.com), FinTech (Paga), as well as technology education and software development (Audax). In these roles, Aniedi was involved with a plethora of enterprise and consumer systems, proprietary and open-source platforms, various technology stacks and frameworks, designing, planning, implementing and managing projects from scratch to post-launch. So if there was anyone most-suited to replace Afigbo in SSA, it was probably Aniedi.
Speaking on what we can expect from him in his new role at Google, Aniedi had this to say:
Very much the same effort and dedication that I've always tried to put into my work. In my last 2 roles (Audax & Afro), people are always surprised when they find out I'm neither the owner nor founder/Co-founder of the company. Thankfully, I don't expect anyone to ask me that anymore. But Google is large. Huge. I definitely have a lot to learn. And I'm taking up a role that was previously occupied by someone I could even describe as a mentor to many of us in the ecosystem.
We wish Aniedi the best in his new role with Google. It will be interesting to observe how things move on for Afro after his exit.