While ideas to leapfrog the infrastructural lapses in the country abound, we may need to acknowledge that a lot of us are still in awe of foreign products, regardless of quality and functionality. Especially as some local initiatives are only at best realistic on paper. However, in the light of this reality, one startup is quietly leveraging on technology with a view to wean Nigerians off this custom and give life to a ground breaking project that is sure to disrupt the usual practices in the energy sector.
Enter Grit Systems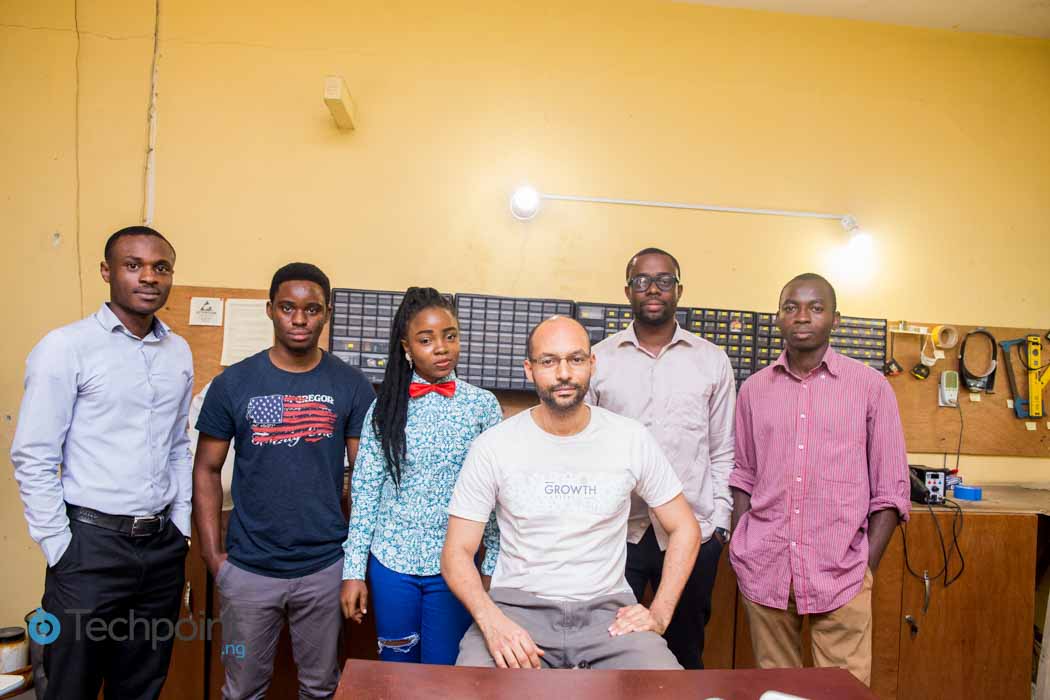 Grit Systems is a startup that builds internet-enabled smart metres that offer users a simple way to quantify power consumption from multiple power sources -- be it solar panels, generators, inverters or direct from the grids -- and make informed data driven decisions on how best to power their facilities, reduce costs and protect power sources from improper use.
Grit Systems was founded by Ifedayo Oladapo who has vast experience in developing embedded power-train systems for the automotive sector, solar hybrid and auxiliary power systems for Dawn Fuel.
He started the company a little over a year ago with just 2 team members (including himself). Within 6 weeks, they built their first device -- the first generation GEPM -- which was demoed at the CcHub's Raspberry Jam event in 2014.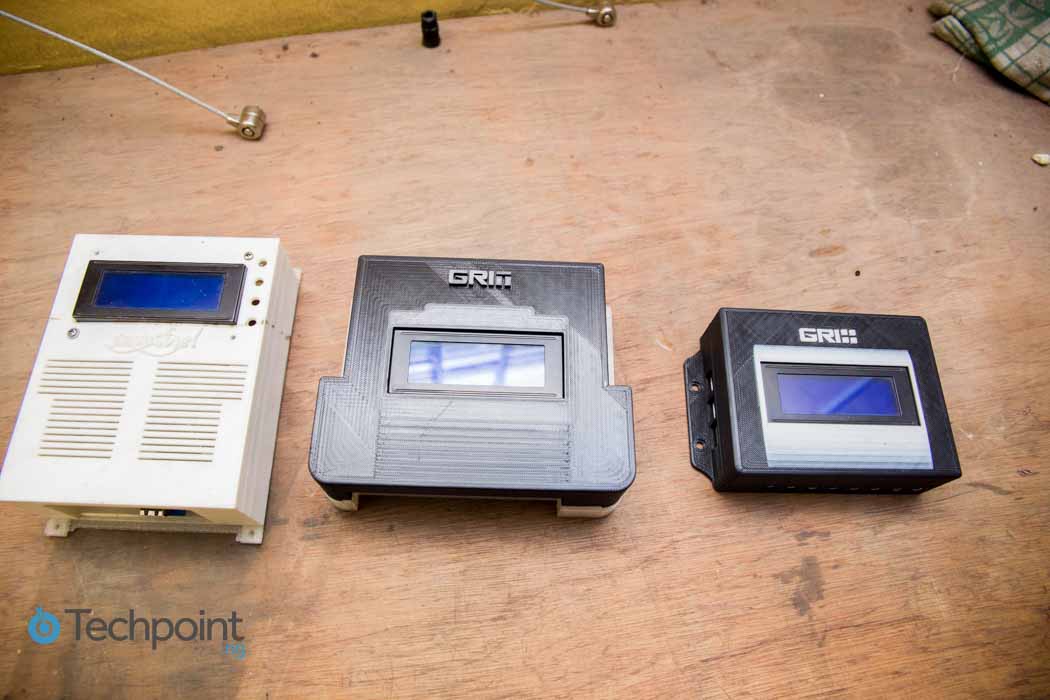 Their presentation definitely got the attention of the CcHub; Grit System was accepted into its incubation programme in 2015, with something around $15,000 to $25,000 seed funding . Grit Systems is also one of three startups that will represent Nigeria at the Challenge Cup regionals in Nairobi, Kenya.
How it works
The home-built technology, tailored to the unique requirements of under electrified communities, requires a firsthand installation by a trained Grit System's personnel. Once installed, users can remotely view graphs, receive notifications and generate simple language reports about an arbitrarily complex power supply mix.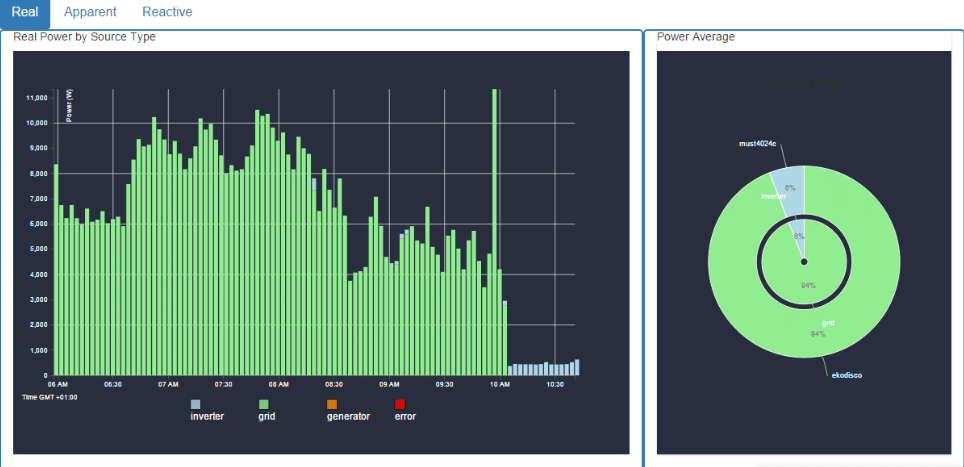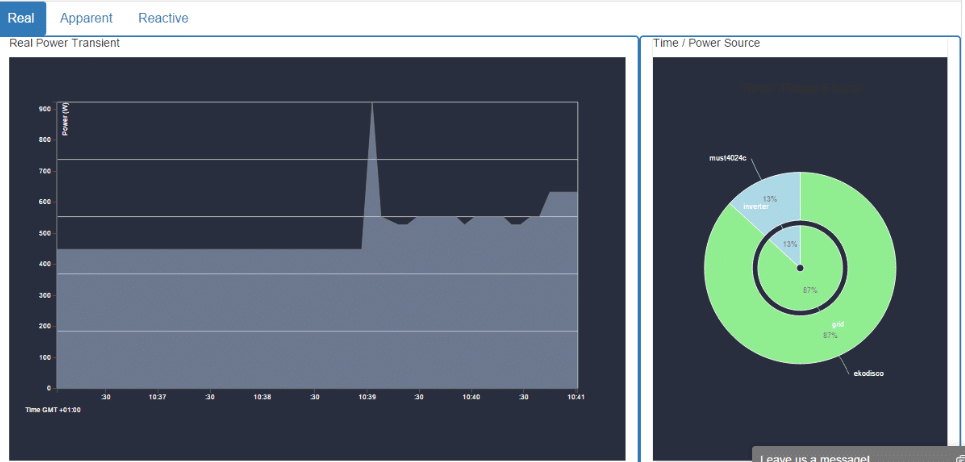 User Experience has been made simple on the Grit system. Users only see a web or mobile interface which is all part of the design by Grit Systems to make it extremely easy for the users. But while we were inside the company's technical room, we were privileged to see how it goes down on Grit's server (which transmits data by the second) from a demo detailing the frequency of power consumption and other real time data transmission for the day.
Use cases
The uniqueness of this technology is not limited to just measuring power or discerning its source. If the user provides relevant data about their generator for example, the technology can estimate fuel consumption, ascertain how the battery life of the inverter are decaying and also cross check the billings from utility regulator (PHCN) to see if those numbers actually add up.
It is also possible to configure SMS notifications for when someone switches on the generator when you're not at home, power consumption on your inverter or generator is too low, when someone uses your generator outside of business hours, when there is an issue with power quality or when there is an imbalance in a particular phase distribution relative to the other. The scenarios are near endless and all these help reduce running costs.
Human error factor or identification of fuel theft also can be curtailed using Grits technology. Ifedayo gives an instance: "For a while, we had the security man write down what time he switches on and off the generator, so the other day I asked him how long the generator was on, and he replied 40 minutes. We checked the monitor and discovered it was 7 minutes. And what he had done, instead of detailing 1:03pm as the starting time for the generator he had written 1:38pm. So he had gotten the seconds and the minute mixed up".
Environmental value/benefit
Given that power generators account for 75% of energy source in this part of the world, Grit Systems is on a research to find out how its technology could capture accurate carbon-dioxide emissions from generator and maintaining a balance ratio between generator usage in proportion to the amount of carbon emitted, thereby making our environment more safe to live in.
 Challenges
You all must been wondering if every thing there is to know about Grit Systems are pleasant stories. "It hasn't been boring", says Ifedayo, "but there has been no lack of technical challenges. Luckily we've got a very good team, but finding the right team members and with the right attitude was challenging".
It's difficult to find people with the right skill set and the right attitude". Ifedayo adds. A pretty much good challenge when trying not to compromise quality I must say.
Prospects
The company has completed its beta testing phase which began in October 2015, of which Cchub, Afrinvest and Chicken Republic are currently reaping the benefits of the test. Ifedayo is confident that they've got a market viable device. All that remains is integrating the payment model in the next one or 2 months.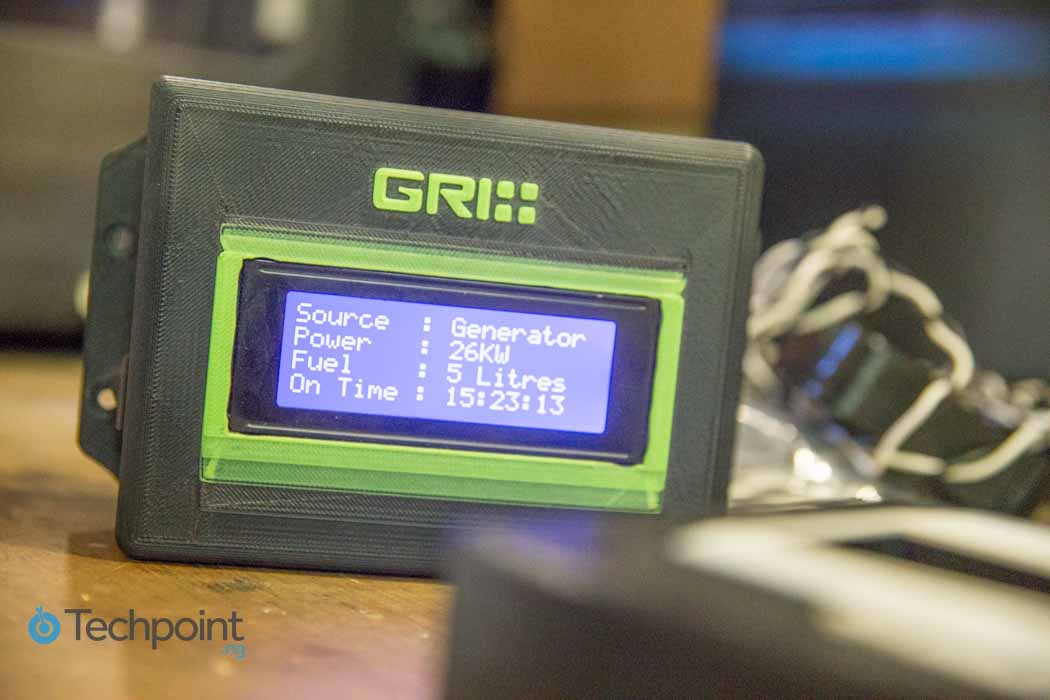 The company, for a start, is looking at servicing the business sector -- hospitality, banking and telecoms -- with a projection of hundreds of devices in 2016, and scaling to thousands of devices in 2017, by which time it must have reached a collaborative agreement with the distribution companies to make the technology available to households. Furthermore, the abundant presence of solar resources in this part of the world could have Grit Systems potentially pioneering a revolution marked by increase in solar hybrid power installations, as the company is looking to set up a solar power system for the offices, and use data from these devices to create a hybrid solar power system design.
While it is uncertain what Grit Systems will pitch at the regionals in Nairobi, Kenya, we can be certain they'd do more than enough to leave Nigeria proud at the end of it all.