"If you have better way of thinking, you'd solve the problem you're thinking today" -- Albert Einstein (paraphrased)
There is no gainsaying that African digital content is beginning to gain global audience. Yes, African digital content is dispersed in different directions and forms; from music to videos, and then books. However, structuring and distributing these digital content hasn't come easy, especially in this part of the world where bandwidth problem limits a large number of users from accessing digital content online.
So for all it's worth, we are about to meet a brand whose platform not only understands the dynamics of digital age, but also uses it on one end to connect its users with relevant varieties of digital content, and on the other end, inspiring its creators to be better innovators.
The founder Silas Okwoche (having had firsthand experience working for SOI Consulting i.e. frontier Oracle Africa partner, and building web applications for SME's) and his team of 6 members (including himself) run a tech company called Nerve Mobile. And NerveFlo as we'd have it is on a mission to take African digital content distribution to the next level.
NerveFlo and Nerve Mobile, confusing you might want to say, right? So let's put this interesting puzzle to bed.
Cracking the Nerve concept
Nerve Mobile as a company began with product development in 2013, having discovered then that technology could better solve primary problems faced by people in this part of the world, and other emerging markets. At that time, it made a huge entrance into the market by building a convergence smartphone better tailored for the needs of people in this part of the world. This innovation made in partnership with mediatek and OEMs (Original Equipment Manufacturers) in China obviously drew media attention and also bagged some couple of international awards. However the brand pivoted to its already existing software platform called (NerveFlo) owing to the harsh realities of scaling hardware. He adds, "It's those hardware challenges we saw and thus rather shifted to building out this software platform called NerveFlo. Both our hardware and software ventures are pretty complementary, only that previously the device was on the front burner with NerveFlo behind, now we've narrowed this focus, NerveFlo is now in front and, hopefully we would look into the devices later"
Introducing the NerveFlo platform
NerveFlo essentially is a digital content distribution platform -- pretty much a market place like Apple iTunes  -- where creators can put up their products so that the users can find music, movies and books they love to buy and download. NerveFlo is a strategic business unit of Nerve Mobile and it is structured to give people that tool to better access packaged information.
The information age is driven by two factors, on one side is the device which people need to connect to better information. And on the other side, are the online platform that give structure to the available information that people are seeking. It's on this second side NerveFlo is currently playing. Silas adds, "because when you give people information, they can solve their own problems themselves"
What the NerveFlo model is all about
NerveFlo is available on both the web and mobile gives users a nice interface to find, buy and download desired content.
But being a market place, there is always the other side -- which is the creators. NerveFlo's platform also provides tools and interfaces for the creators to setup their own store on the platform, upload their content and thus distribute it securely via our apps and encoding algorithm. More interesting to note is that the creators can set their prices (both in naira and in dollars), and make it available for people to find, buy and download globally.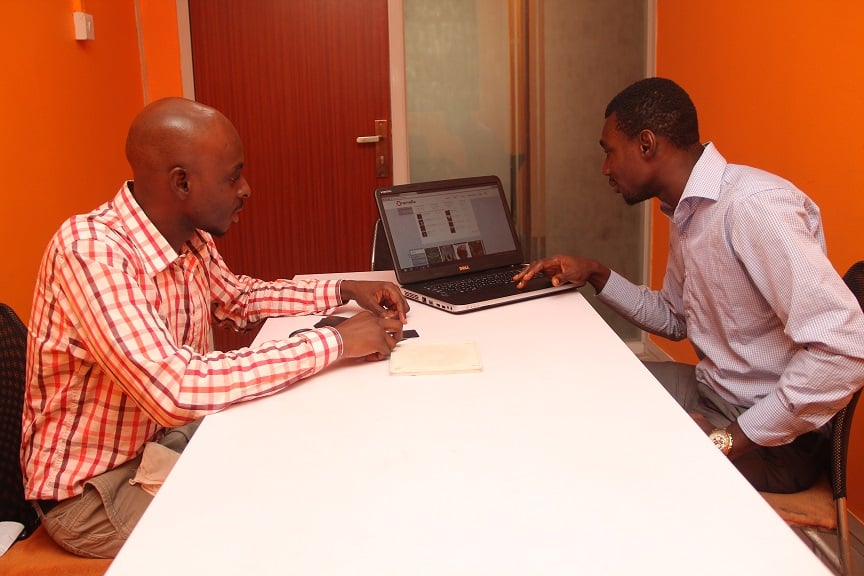 The entire space for online digital content and distribution falls into one of three camps; the streaming, the download and the free blogs. And as it stands, the free blogs seems to be getting the traffic and attention. Those streaming are somewhat struggling probably because they have emerged too early in a market where the bandwidth doesn't allow people to patronize them properly. And then there's the best of both worlds; which is where NerveFlo falls in.
NerveFlo is a download first platform, offering minimal amount of streaming where users can preview a song for instance. NerveFlo gives creators all the best tools they need to get their content out. Creators get to sign up, setup their own content/store with seamless tools, and even get notifications every time there's a download on these content.
The greatest strength of NerveFlo comes from a deep understanding of the continental ecosystem and this has been engineered into the design of the user experience on NerveFlo.
User base
The company since reactivating its NerveFlo unit two months ago, has about 3000 users. NerveFlo is structured such that, it has both the B2B2C marketplace NerveFlo.com that users can go to, and also, an API (Application Programming Interface) level infrastructure where it builds B2B platform for publishers. NerveFlo users have come through such third-party marketplaces. NerveFlo has notable customers like RCCG and others publishers employing their B2B platform that it intends to make public in the days ahead.
NerveFlo currently has about 100 creators from different diverse sectors (e.g.authors, speakers, artists, musicians), NerveFlo is currently open from the 50+ African countries. Creators have to come from one of these countries to create a seller's account.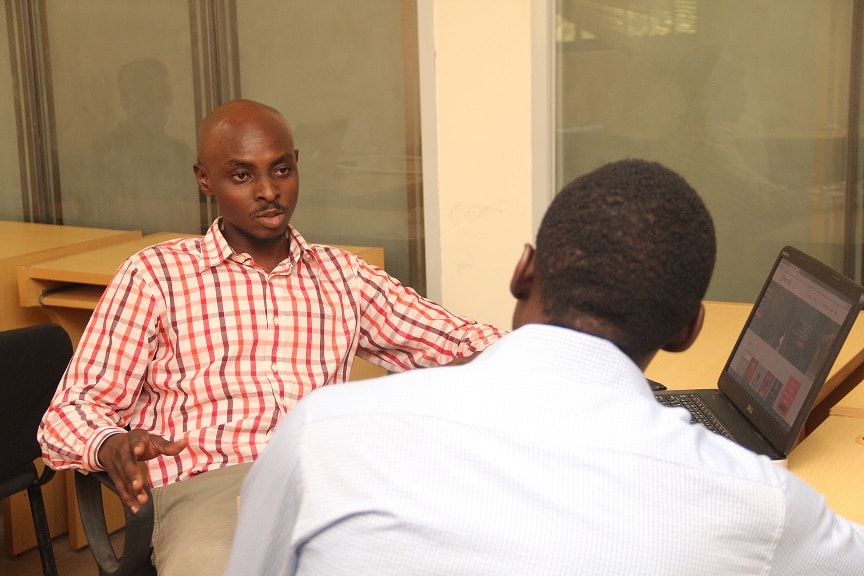 The platform is heavily skewed in favour of African creators at the moment. Infact 90% of the content on NerveFlo is created by African creators. However, NerveFlo is completely open globally for users.
Revenue stream
Nerve like other Startups started up bootstrapping. Along the way it got involved with a couple of accelerators. Most recent is the iDEA Acceleration Program where it got valuable mentorship, facilities and funding. But the Nerve has  graduated from the acceleration program and moved to their office. Nerve also got some significant amount of funding from some angel investors, and is currently in talks for a round of funding which it expects to close very soon. Despite receiving attention from investors and also pitching to same, Nerve is more focused on revenue, sales, traction and users sign up, as these variables automatically convert to investment closures. "If there's anything we've learnt in the ecosystem, it is, raising money becomes easier when you have strong traction", says Silas.
Marketing strategies
The platform is simple with rich tools for creators to to be able to get up and running themselves. Nerve does a lot of creator direct marketing to bring benefits of NerveFlo to their consciousness. Silas added that; "We are a lot more to just the platform. We get very involved with creators and help with everything that would make their sales successful-- We love creators" -- A testament to our passion for creators is the recent listening party we organized in partnership with Sokleva (of the rooftop MCs) towards the launch of his album --on our platform.
Rewarding quality content
Creators signup has grown almost about 150% in the couple of months that the platform has been operating. And that's because it meets the key need that every one of them has been facing. NerveFlo largely makes money by sharing revenue realized on sales of the content. The revenue sharing formula depends on the kind of plan creators have with NerveFlo.
One good thing about the platform is the freedom philosophy it is adopting.  It believes in equal opportunity for all creators to get noticed, so long as their content are fit and good enough for user consumption. Of course the platform is open to all creators to upload their content (Music, books and movies). However, the platform has an embedded algorithm that organically filters great content and bubbles it up to the prime areas of the website where it can hit maximum traffic. This is in line with the platform's effort to maintain quality and to reward quality content from creators.
Challenges
The founder admits to the challenges of getting and keeping good talent, as novel HR practices is not something that is not taught in schools in this part of the world.
Suffices to say that team building is a challenge that most organizations constantly face, but they hardly talk about. NerveFlo has been fortunate to have great people in its team so far. But taking it to the next level -- we'll need to attract great talent both on the technical and business development side -- which comes with being able to compensate them well beyond money. NerveFlo is crafting a compensation plan that is holistic and putting all those elements together has been challenging.
"We want to get to the stage where we can pay people very well. They love what they do, so they should be paid accordingly"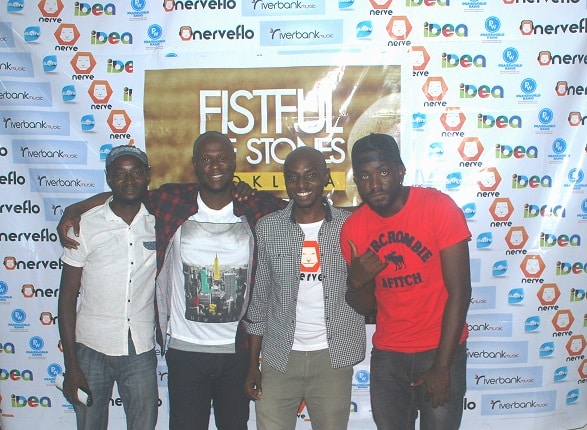 The founder particularly drew some cues from the attractive compensation package available in Silicon Valley, and hopes for similar benefits for the NerveFlo team. But at the moment it's still an abstract concept, given their lean startup modus operandi.
Interesting to note that, NerveFlo would rather not dwell on funding as a challenge, but instead is focusing on traction.
Prospects
NerveFlo within the next 8 to 18 months is looking at growing its platform to a point where the biggest blockbusters in terms of movies, music albums and books will be launched first on NerveFlo. The future for NerveFlo no doubt will see users able to download and watch a movie premier for the first time on their mobile phone as against the regular cinema tradition. Users, through the NerveFlo platform, will have direct access to the best digital contents by African creators. "We know we would get there, because we're giving creators everything they need, we're protecting them, we're marketing them, we're distributing for them, we're warehousing for them. Putting all these things together, very soon the quality creators will show up on NerveFlo"
Obviously they intends to completely disrupt not just the way digital contents is distributed in Nigeria, but all over the world.
So if you're looking for any place to get better entertained, get knowledge upgrade, upgrade yourself, find contents you love, and engage more culturally, then I suggest you visit NerveFlo.com