Organisations in Nigeria are gradually gaining visibility on social media platforms, engaging their customers and client with on-the-go information through social media. Banks in Nigeria are still lacking in this regard.
According to the data available on the social media pages of different banks in Nigeria, we were able to deduce that most banks need to invest more in social media engagement. The Bank Verification Number (BVN), which was initiated by the Central Bank of Nigeria to further promote cashless policy in the financial sector, got some banks active on social media to help their customers with the right information needed to obtain their unique identification number.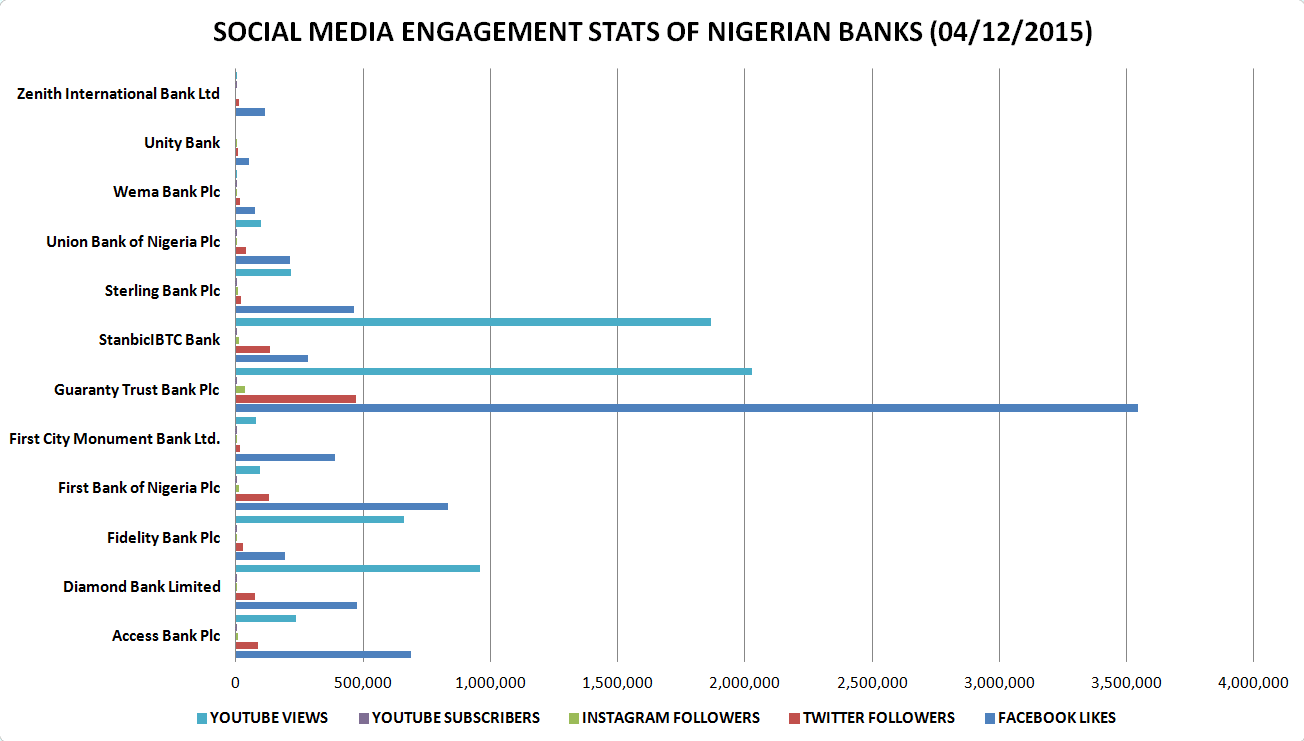 From the statistics gathered through the social media pages of various banks operating in Nigeria, Guaranty Trust Bank is the most social bank with the highest number of Youtube views and subscribers, Instagram followers, Twitter followers and Facebook page likes. Banks in Nigeria need to observe trends and move towards the consumer and not further away from them.
How well does your bank engage you on social media? Kindly drop a line in the comments section below.