It is not everyday you find men venturing into fashion, especially in Nigeria, where it is largely considered a woman's space. However, two men -- Emotu Balogun and Segun Afolahan -- have managed to successfully carve a niche for themselves with Traclist, a fashion eCommerce marketplace.
Generating revenue in excess of ₦80 million this year alone, the small company has grown from its humble beginnings, as part of the Co-Creation Hub's incubation programme, into arguably Nigeria's biggest fashion eCommerce marketplace.
Segun and Emotu spent an afternoon chatting with Techpoint about their inspiration, challenges so far and aspirations .
Can you brief us on your educational and professional background?
Emotu Balgoun: I am the Co-Founder and CEO of Traclist . I am a technologist; a programmer by background. I studied Computer Engineering at the University of Lagos. I've basically been doing Software Development for a little over 10 years now. Before starting Traclist, I worked at a Portfolio Management company developing software solutions for them.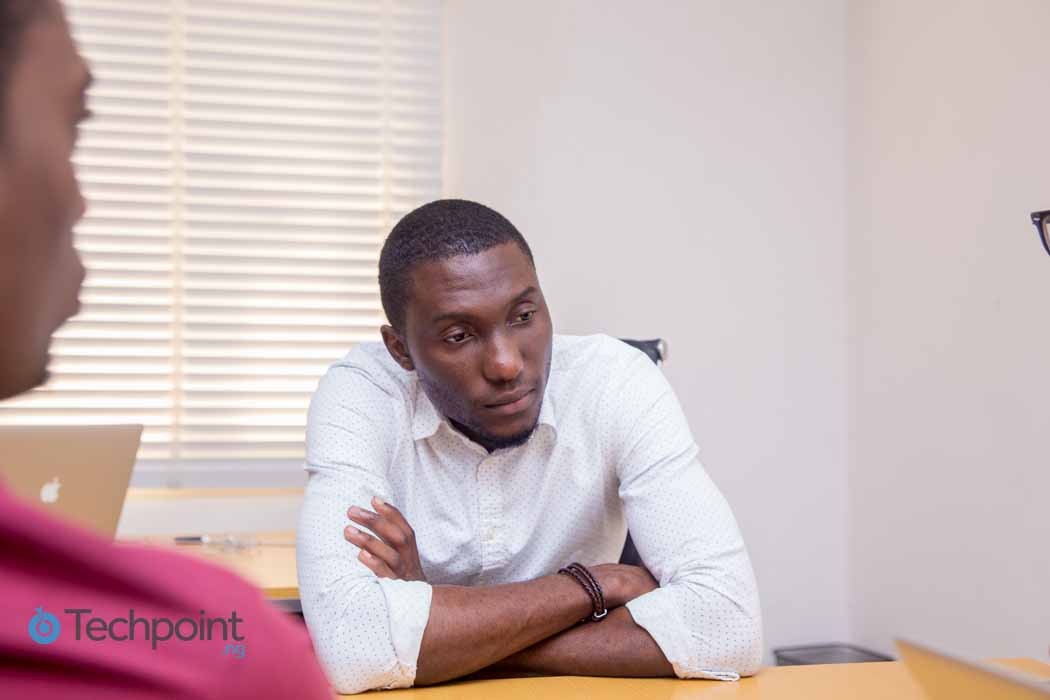 Segun Afolahan: I am also Co-Founder at Traclist. I am basically responsible for Information and Operations. I studied Mechanical Engineering at the University of Lagos. That's where I met Emotu. I went on to pursue my Masters in Media and Communications at the Pan-Atlantic University after which I went into Personal Consulting. Then I attempted to improve my exposure by working at a global consulting company -- Accenture -- where I spent about 3 years before I came back fully into Traclist.
How did you guys come up with the idea for Traclist
Emotu: Today Traclist is an online fashion marketplace that allows people to sell their products online. However, in the beginning, it was nothing like that. Our initial idea was to build out a Software as a Service (SaaS) platform that could do a number of different things. Along the line, it became obvious it wasn't what the market wanted or understood. Based on the feedback we got, we decided to trim it down, first to just an Inventory Management software, and finally into a Product Discovery platform. So Traclist did not even start out as an eCommerce platform.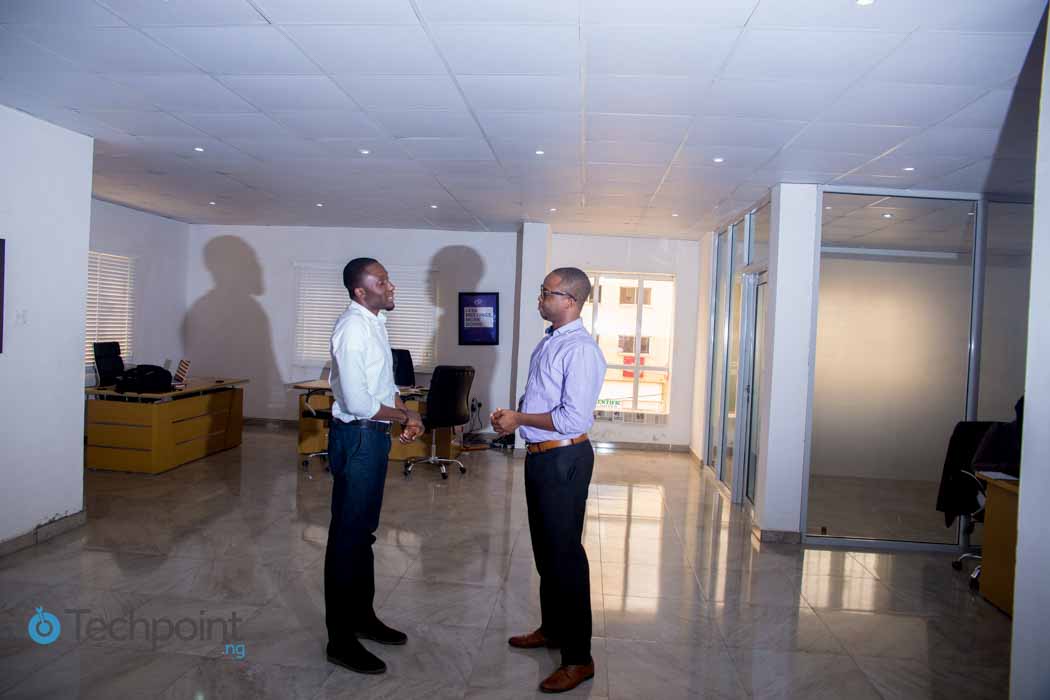 With the support of the Co-creation Hub, we were able to get the idea off the ground. We listed products for free just to get content on the platform. It soon became obvious that our users wanted more out of Traclist. People would contact us for help with getting the items they saw listed on our site. That's how we transitioned from that to becoming more like a marketplace that manages inventory. We started getting involved in the operations bit as well. We did this with the aim of making it a viable and valuable business, especially as our sellers were not particularly versed in the channels through which they could get to the customers and vice versa. So it fell on us to keep the structure and build that out.
How much has Traclist grown since then?
Segun: We've seen really good growth, especially over the last 2 years. 2015 has been very interesting in terms of merchant growth. Between January 2014 and now we've experienced close to an average of 4.5x growth on all fronts.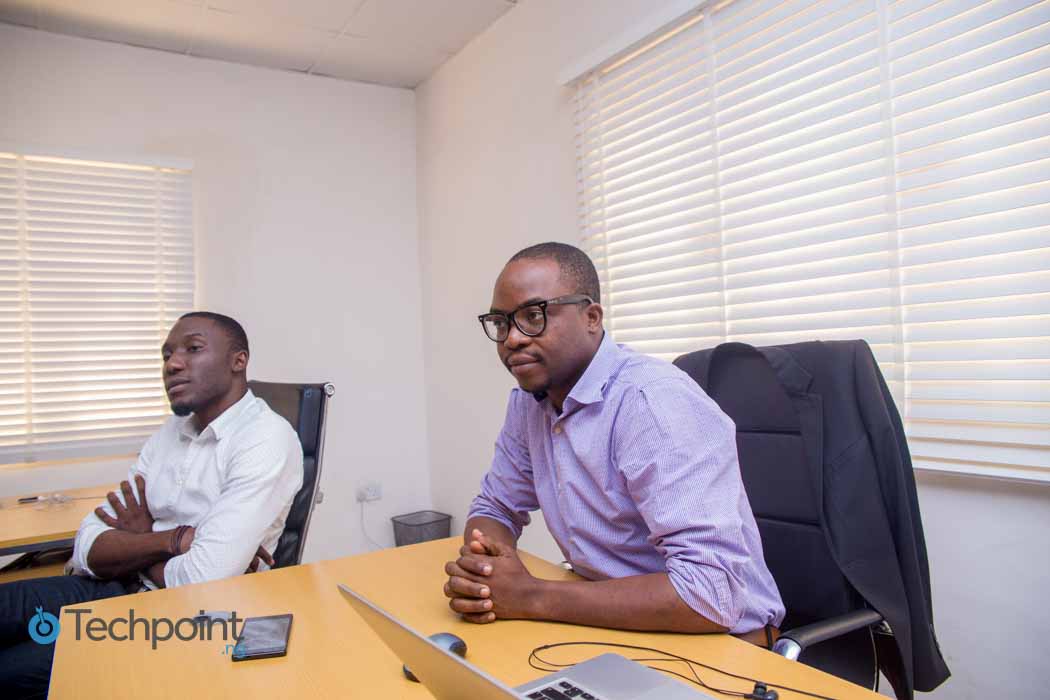 It's been a learning journey for us. Now we know more about what levers to push and pull in order to get the right growth. The eCommerce space in Nigeria is still at its early stages; we have barely scratched the surface. We are going to see a situation where the opportunities will get even bigger. People are warming up to eCommerce in Nigeria. We know how hard it was, 2 years ago, just for us to sell this service to a potential merchant. Now we have merchants coming to us. So the market is definitely growing. It's maturing and we are expecting this to continue for a long time because, for a business what's most important is your market size, your offering and how quickly you can grow to cover up the space.
Just out of curiosity, seeing as you are men, what informed your decision to focus on fashion?
Emotu: Focusing on fashion was more of a business decision. What we are really building is a platform. It's more about the technology and less about the content passing through it. However what we also realise is that to reach your long-term goal, you need to survive in the short term. Surviving in the short term meant for us being able to create something that continues to generate transactions such that we can stay relevant. If you remember, we came out right around the time when there was Jumia and there was Konga and about 120 or so more eCommerce businesses. Among most of the categories for eCommerce, we discovered that fashion had enough return transactions to be able to do that for us. Possibly in the future we may open up to other categories.
 What I find interesting is that you both have a background in Engineering. It is believed that the average engineer does not think like an entrepreneur. How easy was it shifting from that mindset?
Emotu: I think it has a lot to do with the passion for what we are doing, the willingness to see it through and the ability to learn and adapt. Our ability to translate that into what an end user wants goes beyond just the standard practises of running a business. We built a software platform that can allow us do eCommerce. Would another non-tech person be able to do eCommerce? Maybe. Does he need to be a technologist? No. Would that person be able to build a platform that can continue to adapt to the problems in the market, envision a new idea and action it without significant external resources? No.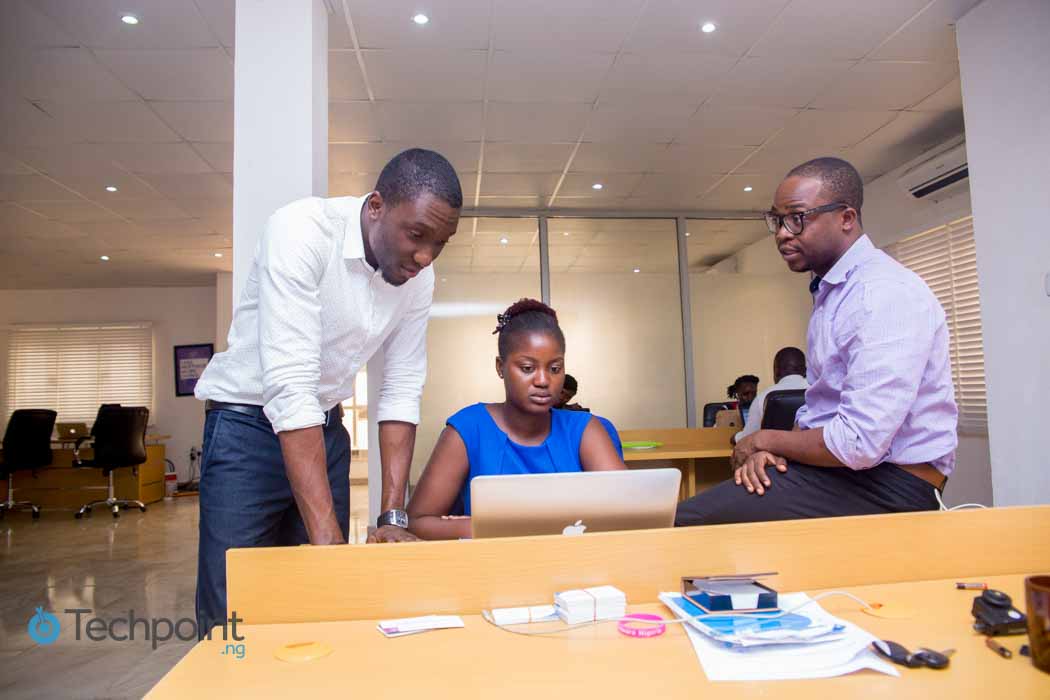 So what we see is that we are actually at an advantage. Our ability to learn and transition from just being technical consultants to facing the everyday challenges of running a business allows us to still continue to do this. Yes, its been challenging but we are equal to the task.
Segun: What I'll say is I see every situation as an opportunity to learn personally. Right now, if you look at the ecosystem we are in, it's very difficult for you to have consulting support, in terms of product development, process improvement, finances. In trying to understand how you can plan for business, if you don't have right tools, you won't be able to manage situations. What we've been able to do is, asides my consulting background, the ultimate goal was always to be able to provide whatever it is we have in growing a business together.
What would you say is the the hardest thing you have had to learn?
Emotu: Managing people
Segun: I think for anybody that wants to start a business, not just engineers, what is most important is knowing know your strengths, your weaknesses are and being true to yourself. As soon as you do that, you can truthfully tell yourself what you need to succeed. So as an engineer, for instance, one might not have a strong legal background. Two things can be done -- it's either you begin to get acquainted with legal terms and processes or you find a lawyer.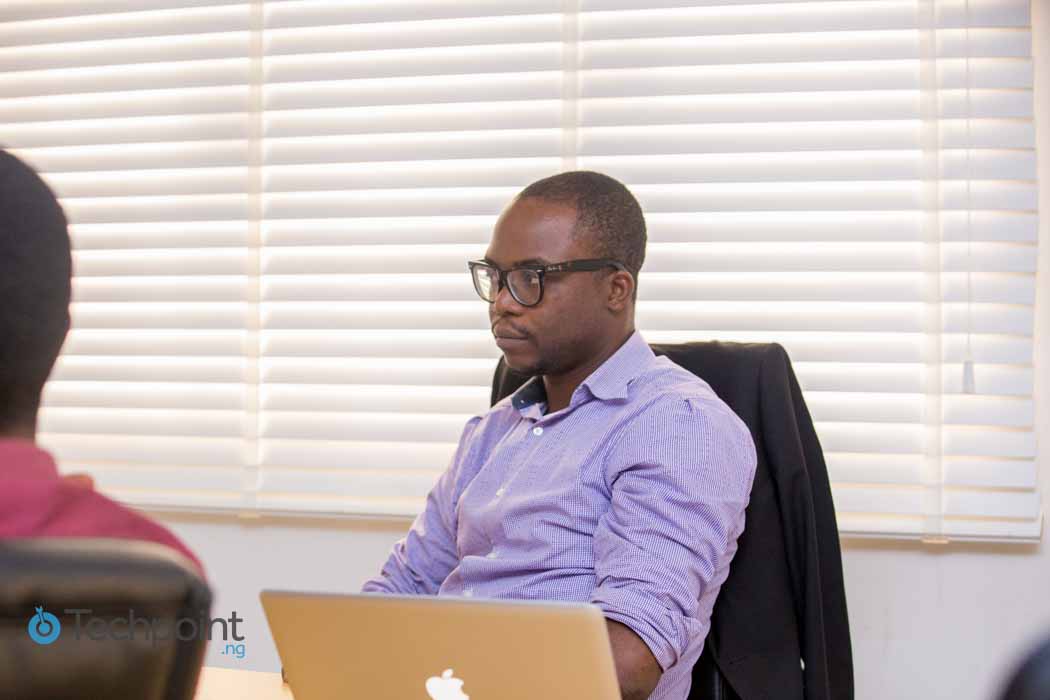 I believe most importantly in building and leveraging your network; meeting people at every opportunity and having meaningful conversations to see where you can be of assistance to others and vice-versa. I think that is what is really lacking in the tech space right now. We don't have enough meetings. eCommerce companies don't meet collectively to discuss the challenges we have as an industry.
How does Traclist make money?
Emotu: The business generates revenue through transactions. For every package that is successfully delivered, we take a commission. That's essentially what we do.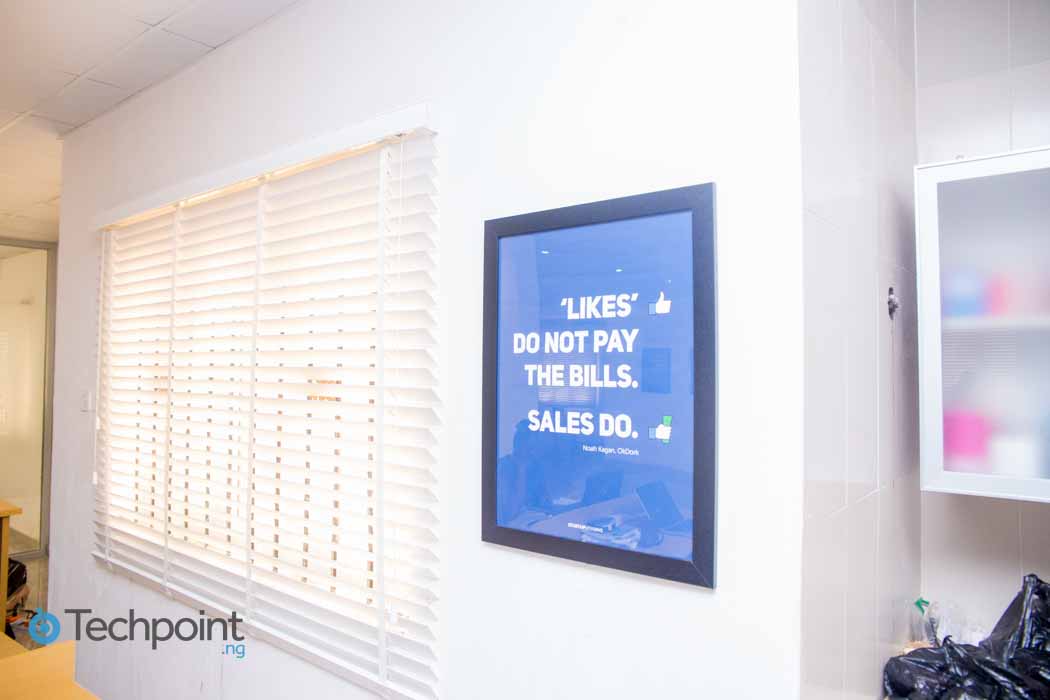 How about funding? How did you raise funding to start this up and how have you managed to keep the business afloat?
Emotu: For starting up, we basically pooled our resources. This is before and during our time at the CcHub. The CcHub also assisted, they got us the $5000 Tony Elumelu grant. This was way after we had started. Somewhere down the line, they also put in some additional funds as equity into the business. It wasn't enough to set us up but it was enough to test the model.
Beyond that we've also worked this year to try to raise funds to do a seed round. We haven't exactly raised a lot of money but we've kept the company alive. Ours is a bootstrapped eCommerce company, which is not common place in the eCommerce space. Most eCommerce platforms don't survive bootstrapping. That's essentially how we've managed to keep the business alive; generating revenue and recycling it into the business.
What would say are the biggest challenges to running an eCommerce venture in Nigeria? Especially a bootstrapped one like yours
Emotu: Depending on how you look at them, and your response, you can either learn something from the challenges or you can let it kill you. The Nigerian ecosystem by way of eCommerce is largely driven by offline transactions -- Payment on Delivery. Now, the challenge with Payment on Delivery is that the transaction has zero guarantee until it is complete. What we find is that it's actually more expensive running an eCommerce business with this model than if it was entirely prepaid. What this ends up leading to is that as a company, we need significant financial resources to be able to absorb  these kind of setbacks, which is something that we are not opportune to having.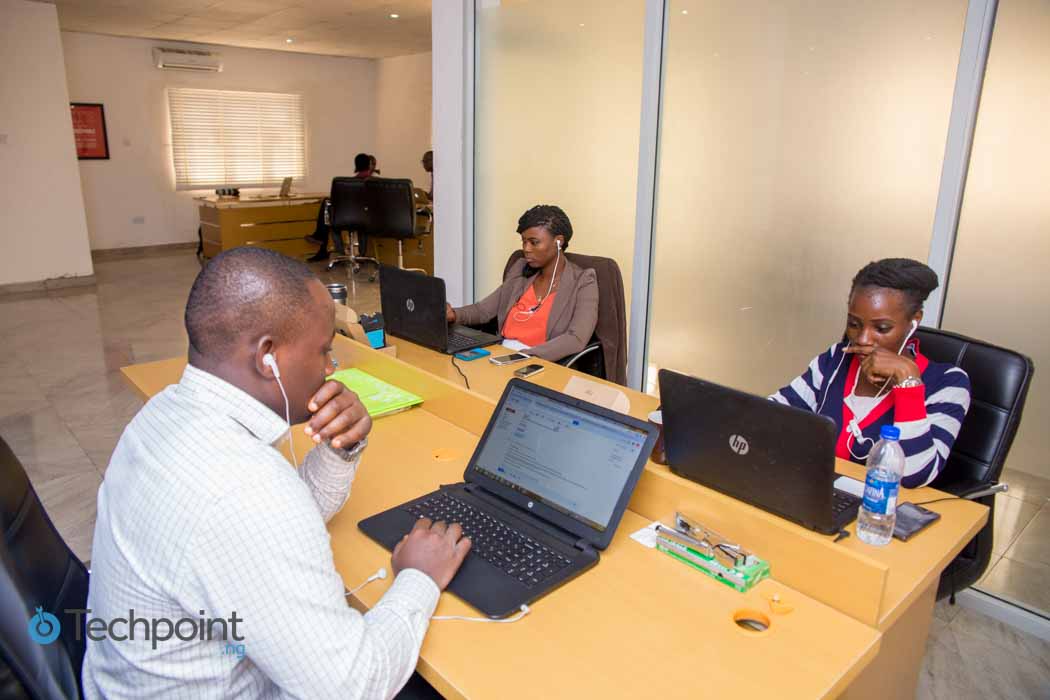 But I'd say these challenges are a double-edged sword because you are forced to think about ways around it, what you can do with the limitations, how you can take the steps at scaling and growing the business without necessarily killing yourself. There are also issues pertaining to the trust factor as well. In some cases we also find that educational deficit plays a part.
Was there ever a time you guys felt like throwing in the towel?
Segun: A million times.
Emotu: This is how it happens, at least for us. We've had those periods where it looks like it's time to give up. But then at times like this, one has to ask, "if you give up what next"? Are we going to say that because we are in a temporarily bad position, we should permanently disconnect? What we see is that the people who go through these challenges today and build out a business that survives will reap the rewards in the future. We know for a fact that what we're doing has value. If we are going to have to pass through the wilderness to get to the promised land, we will do it. It's difficult emotionally, physically, financially and otherwise, yes. But the truth is that once you take a nap, have dinner and rest a bit, you find that this is still what you want to do. At least for us. This is what essentially keeps us going.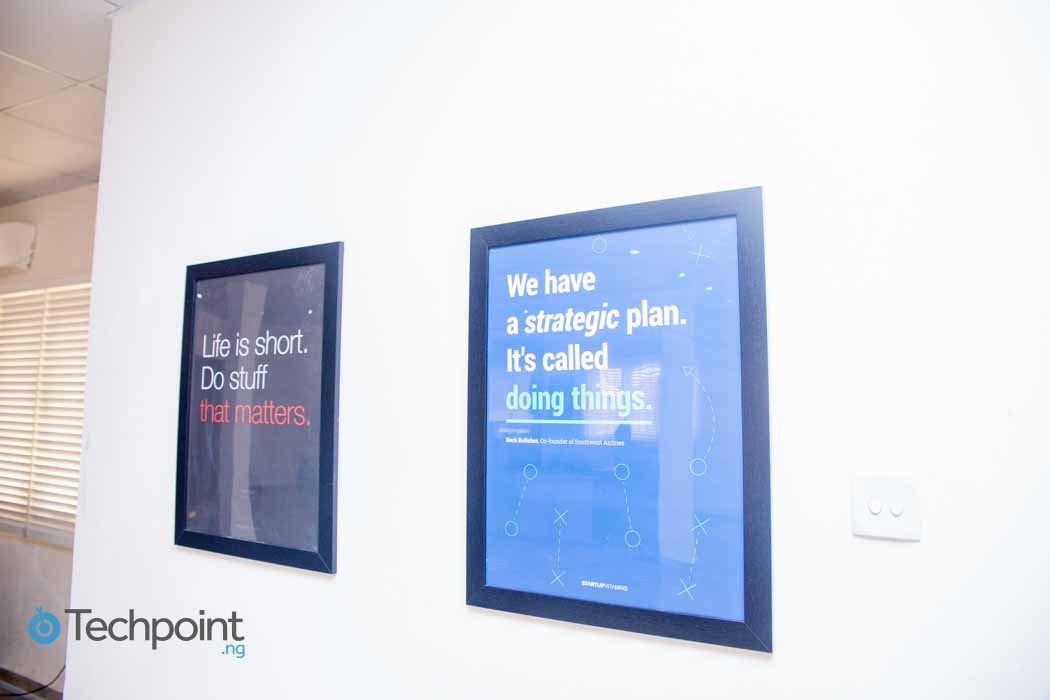 Segun: I think it's human nature really, when you hit a brick wall, to want to turn back. Over the last 4 months precisely, we have learnt how to properly respond to challenges. We don't just react in a disorganised fashion. The response is the most important part of resolving our issues. I hear people say almost everyday that Nigeria is a difficult place to do business. But there are people doing it. You can't just throw in the towel. We are even past that point where it's an option.
In hindsight, what are some pieces of advice you can give to upcoming entrepreneurs based on your experience
Emotu: What I would say is gather as much information as possible but also remember that the journey is going to be tough. It doesn't make it easier knowing that but you should have it at the back of your mind. Now in gathering information, you need to be as informed as possible on certain decisions. You also need to test many things as quickly as possible. There's no point wasting too much time on an idea or concept. The sooner you let it go and see how it turns out, the better. These are some of the things I feel that people need to carry on.
Your idea is not a winning ticket; the idea does nothing actually. What you need to do is figure out the execution as quickly as possible. Don't be too emotionally attached to one method of execution so that at least you can quickly move ahead. And just be ready emotionally because it is a tough journey.
Segun: I agree with Emotu. I see this line often when I read blogs - "talent is not enough."
I will add that in our local ecosystem, we do not lay enough emphasis on mentorship. What mentorship does for you, which is why I prefer it to just information is, it also frames your attitude.
Accept your weaknesses, know your strengths, build on your weaknesses by way of networking or self-learning. And just continuously seek improvement in everything you do as a company. Because that's the only way you can offer value.
 What does the future hold for Traclist?
Emotu: Pan-African domination. In 5 years, we want to be in more than one African country. Possibly in other continents. But beyond that we hope that we would have already matured to be a genuinely technological platform. Because our goal is to essentially facilitate eCommerce. For us it goes beyond selling fashion items. In 5 years we very likely will not still be doing just fashion. We will probably be in other categories as well. We would also be in other countries.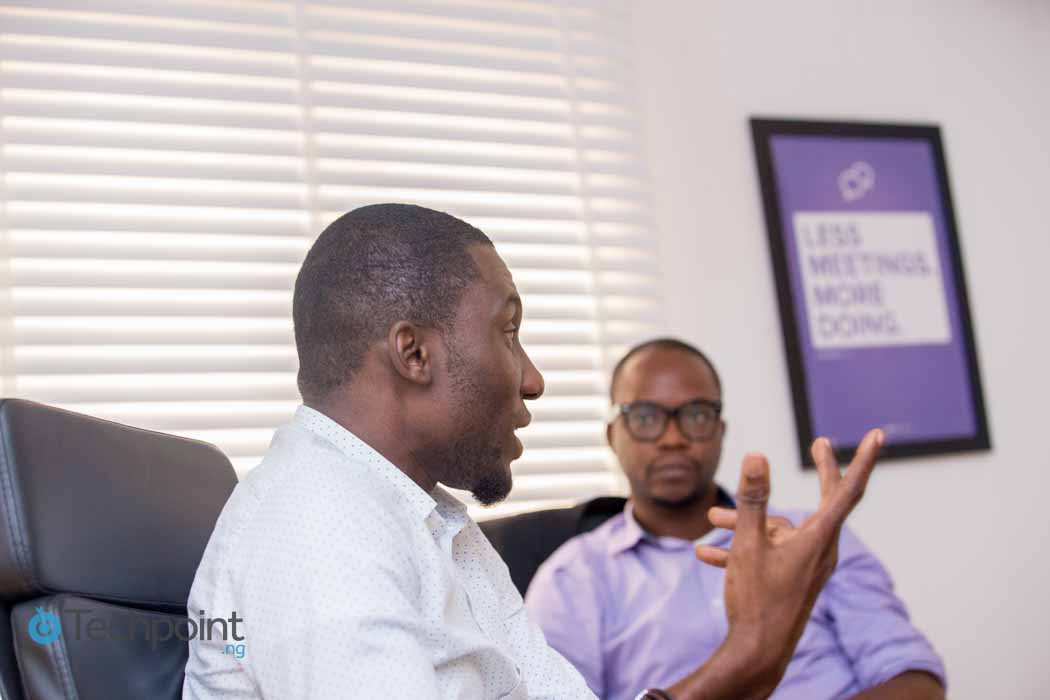 Segun: Even internally, in terms of how we do business, and how we are structured, 5 years are enough to attain that level of maturity of a business that operates on a world class level. What it means is that we need to be able to get the right people to invest in the right talent and provide an environment that will allow people express their creativity. That's very important because all these ideas we have will not see the light of day if we don't allow people express their creativity. It's really critical we provide an environment like that to achieve all our set goals.