London based Venture capital firm, TLcom Capital (TLcom) yesterday announced the appointment of Omobola Johnson the ex-Minister of Communications in Nigeria, as a general Partner to open and head their new office in Lagos, Nigeria - their second in Africa.
TLcom manages technology and innovation from early stage to expansion and growth of about US$300 million.  Initially focusing on investments in telecom, media and technology ventures in Europe and Israel, TLcom, in recent years, fixed its gaze on sub-Saharan Africa with the opening of its Nairobi office in 2013.
"We are excited about Omobola joining our team and leading our efforts in West Africa as we look forward to exploring businesses in fundamental markets such as Nigeria and finding entrepreneurs building scalable investable companies. Our main priority is to further explore Africa related opportunities associated with technology and innovation for value generation," said Maurizio Caio, Managing Partner, TLcom Capital LLP.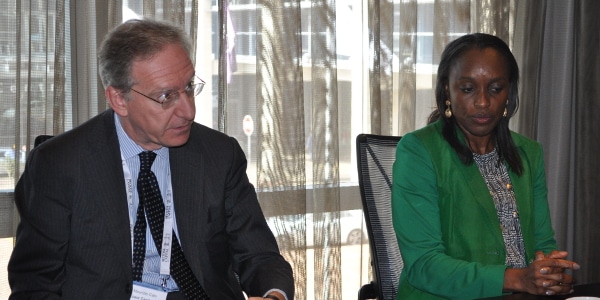 Africa has been noted as a growing hub for tech and mobile startup businesses. Little wonder why angel investors and venture capital companies have been watching the developments and increasingly supporting startups across the African continent.
"Based on my 25 year career at Accenture and my tenure as Nigeria ICT Minister, I am convinced that local entrepreneurship and private capital are key to unleash the power of technology to create jobs and further economic and social development in the continent. My goal to assist African tech entrepreneurs' access venture capital investment can be best achieved by joining a well-established investor such as TLcom. My main focus will be on deal flow generation, investment and value generation, and to bring  industry level experience and network opportunities to support the scalable, sustainable and profitable growth of African tech companies in the TLcom portfolio" said Omobola Johnson, the new Partner of TLcom Capital LLP.
Dr. Omobola Johnson, who was once a minister of Information and communication to Nigeria (2011 – 2015), was recently appointed Honorary Chairperson of the Alliance for Affordable Internet. She is evidently a woman who consistently pushes the borderlines of success and does not rest on her oars.