If you convened a forum of local entrepreneurs to find out what their biggest challenge doing business was, chances are 9 out of 10 times, the general consensus would be funding. It's not that there isn't enough money in the market; there just aren't enough willing investors within the ecosystem.
This situation is exactly what Akinola Jones and Eromosole Okojie set out to alleviate when they quit their high-paying jobs to startup Aella Capital. Between them, Jones and Okoji have over 18 years Investment Banking experience, both home and abroad.
Techpoint spent an afternoon with the duo to discuss their year-old venture, the state of the local tech scene and how they look to make an impact on it.
For the sake of our readers, can we meet you? Please tell us a bit about your educational and professional background
Akinola Jones: My name is Akinola Jones. I am Co-Founder and Partner at Aella Capital. I graduated from Howard University in Washington DC. As for prior work experience, I have a background in Technology, Media and Telecoms Investment Banking at various Wall Street firms. I later came back to Nigeria to go into Entrepreneurship but that didn't go as planned. I then decided to go back into Investment Banking and worked for different investment banking boutiques in Lagos leading their advisory teams. So basically, I have both local and International Investment Banking experience.
Eromosele Okojie: I am also a Co-founder and partner at Aella Capital. I studied Law at the University of Ibadan and proceeded to get my Masters in International Financial Law from the University of Manchester, United Kingdom. I was head of Commercial Law at George Etomi and Partners, after which I moved into Investment Banking at BGL Plc, then Primera Africa Finance Group before I Co-founded Aella Capital with Akinola, and then we Co-founded Aella Credit.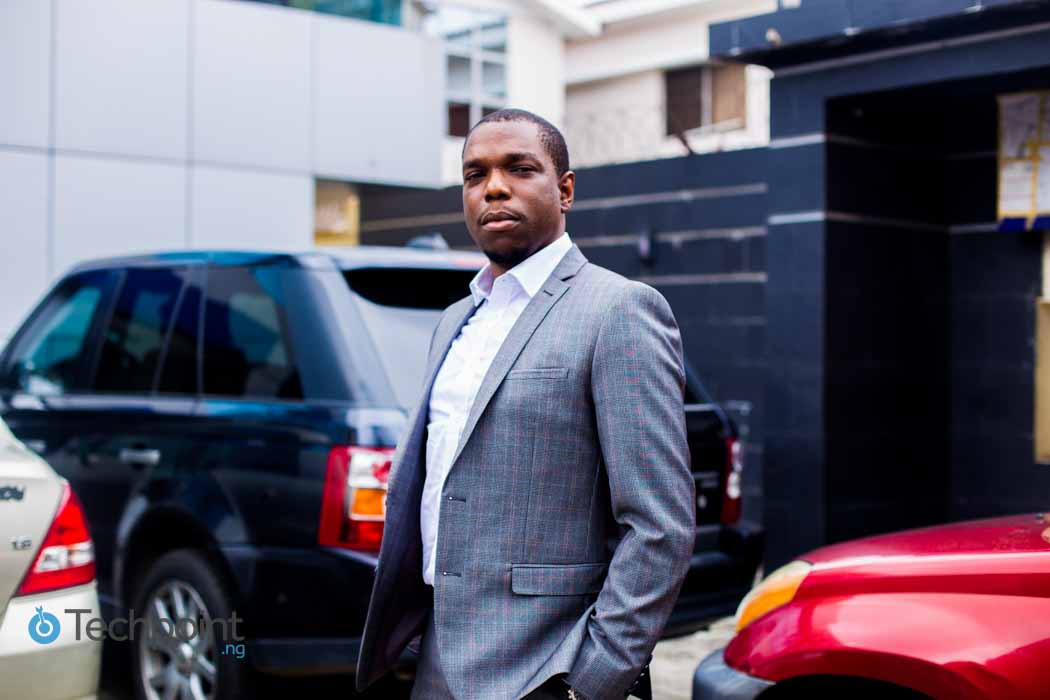 What exactly does Aella Capital do?
Akinola: Aella Capital was founded as a Business Incubation and Financial Advisory firm. We've invested seed capital in various early stage start-ups that you may know of. We've also advised various technology retail businesses including African Courier Express and SureGifts; all together over 20 technology businesses.
That's our advisory side of the business. But we also take on various corporate finance and consulting mandates, which is how our model works. We take on bigger transactions in Oil & Gas, Financial Services, Energy and Power, and we take money we make from our fees and either use it to incubate business or invest in them.
We are very passionate about technology. What we realized is that technology is going to change Nigeria for the better. When you look at a state like Lagos for example, technology overnight transformed it into a functioning state. It improved our IGR (Internally Generated Revenue) by 300 to 400% and helped the state better audit its finances. We look at institutions like the Venture Garden Group and see how well they are doing with technology. They recently got a $20 million Investment Fund from Convergence. Technology is an easier type of business to startup but it comes with its challenges.
What motivated you guys to quit your high paying jobs to startup something like this?
Eromosele Okojie: I think primarily it was our experience from different backgrounds - Akinola's international and local experience and my experience in the Legal field and Investment Banking. Also working in different places and seeing the opportunities and issues with the Nigerian economy and knowing properly how to deal with those issues motivated us to do that. We saw the low-hanging fruit and places we could leverage on our experience and we knew what to do. That for us was key.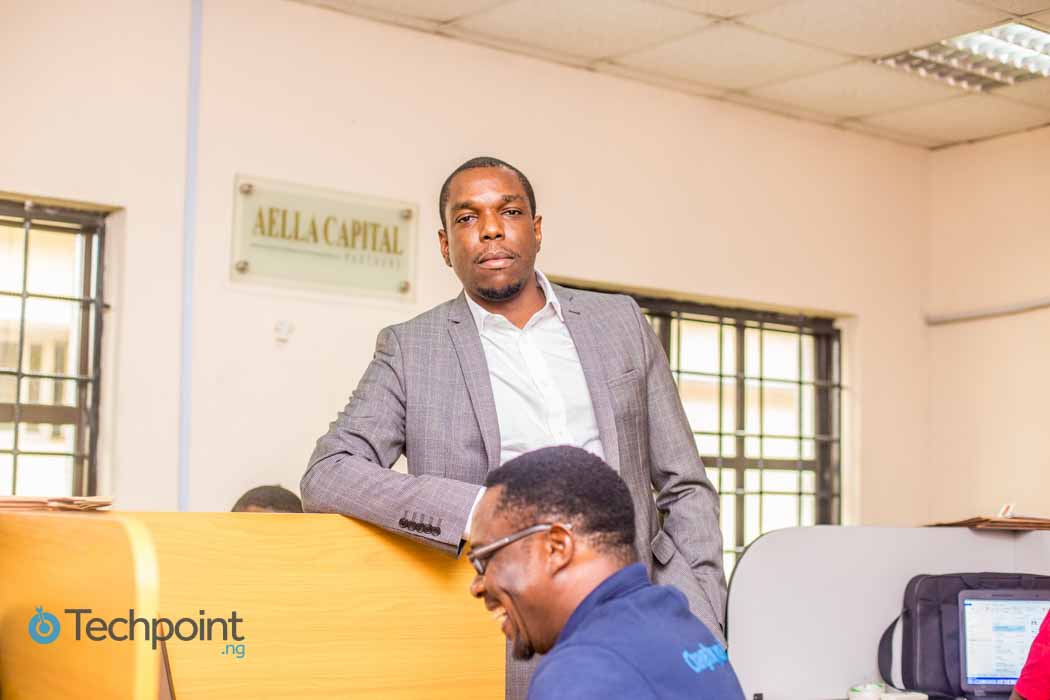 But how easy was it starting up?
Akinola Jones: It was insane. We gave up well-paying jobs - a risk I've never been scared of taking - to start a business, when the economy was in full recession. The intention was to help entrepreneurs in a country were everyone is relatively greedy and no one is actually trying to grow small business, you know; put our neck out on the line by investing their capital to make that happen. It was actually very difficult.
A lot of the start up capital was our hard earned money. We even had to sell some of our assets to get this thing going. Not a lot of people believed in us; they all thought it wasn't going to work. We were often asked why we wanted to invest in, or incubate startups when bigger guys had done the same and failed. There were so many reasons given why it wasn't going work. But started in May 2014 and, between that time and now, we've been able to achieve a lot of promising things. We've advised both small and large clients and we've invested our money in smaller startups. We also started Aella Credit, which is about to change the lending landscape in Nigeria, as we know it.
What are some interesting startups you have invested in?
Eromosele Okojie: We recently invested in G-Pay, a payment portal. It's very big in Port Harcourt with a presence in Lagos here. They do a lot of payments processing for the Eko Distribution Company for electricity bills. It's also a payment platform. That's just leveraging on the technology thing we do and showing how passionate we are in that industry.
Akinola Jones: Another company we've invested in is HandyMasters. HandyMasters is a sanitization technology company that is going to change residential and industrial cleaning in Nigeria. We have also incubated whogoBet.com; a social betting app that's still in it's beta phase. There is actually only one other social betting app in the world, which is YouBetMe.com.
Would you say it has been financially rewarding for you so far?
Akinola Jones: It's 30-70. We've had some good and bad deals. We've done some consulting and advisory work that did well for us. We have a very strong team and we've worked with a lot of clients in technology and other spaces. We are working on a large real estate project at the moment. So we have deals outside the norm. There are exciting outside the box opportunities that we are working. However, a lot of our income is at risk, because we take it and put it where our passion lies.
We don't believe in stupidly putting money where your passion lies. There's a lot of background work that has to go with it. For example, in Aella Credit's case, we went out of our way to find the right team. Doyin Onayemi, who is also a Co-Founder at Aella Credit, used to be a Senior Manager at Ren Money. He is one of the guys who helped spearhead consumer lending in Nigeria. He is very strong with Risk Management, we really believed in that so we brought him on. It is not just about having a good idea, it's about doing your homework and making sure the idea can actually take off.
What do you look for when investing in startups?
Eromosele Okojie: First, we look at how they affect, or integrate with the Nigerian economy. But more importantly for us is, apart from it being a viable or good business idea, the people behind the idea, their passion, backgrounds and how they plan to come together to build the business. A lot of businesses in Nigeria, whether they're good or not on paper, do not have the right people to manage it. Businesses like that are likely to fail.
Akinola Jones: To piggyback on that, we look for companies that are technology-backed, can provide a great product and deliver superior service. It can be in any sector but it must have an inkling of technology. And by that, I don't mean eCommerce. I say that because most eCommerce companies in Nigeria are not profitable. They're not going to be profitable for another 10 years. What we are looking for are companies that are free cash-flow positive, in any sector at all, that has a strong tech angle to it to help reduce cost and improve service delivery and efficiency.
How much equity do you usually take in startups that you invest in?
Eromosele Okojie: Significant enough that we can make important decisions where our experience can actually come to fore. Because we have grown to a certain stage and know the mistakes we've made. So we have to be at that stage where we can actually have impact on the decisions. We do not play the silent partner role.
Akinola Jones: When we started, we did consider the silent partner approach. It's not a very wise approach and I wouldn't advise anyone to follow it. You can't afford to sit back, you have to be hands-on. A mentor once told me, if you look the other way, they will score against you. You have to watch the business. You have to run the business. You have to stay hands-on with the entrepreneur. Even we are also getting mentors and acceleration help from other institutions to keep us in check. We are very big on corporate governance and we have various boards that keep us in check. Integrity is vital in this business, if you don't constrain your ambitions; you're going to be in big trouble.
While what you are doing is awesome, the general perception is that there aren't enough local investors showing interest in technology startups. What's your take on this?
Akinola Jones: That is true. It's what we've noticed. When we initially started this business, we wanted to raise a fund to help small technology businesses. So we reached out to people all over the world to come and take a risk on African technology startups. Some investors are willing to take risk on the usual suspects. For example, if I brought you two Harvard Co-Founders or two Wharton MBAs, you'd take a risk with them. But we wanted people to take a risk on real Nigerians. Give me a guy who went to Unilag or University of Ibadan. Give me an Abiola Olaniran, a smart guy who knows what he's doing. One who is proven and tested. I've met a lot of very smart local entrepreneurs and I strongly believe in local talent. But I feel like there is a disconnect - not enough people are directly investing in the local talent that's out there.
Eromosele Okojie: Just to piggyback on that, we've seen it over and over, even in my time at BGL. There was a tech company building an ISP as far back as 2010 and even then, as simple as an ISP was, a lot of people they pitched to didn't understand the viability or necessity of such a company in Nigeria. A lot of Nigerians are more into brick and mortar kind of businesses. They don't understand technology and how it's changing the whole world. In the end, they are going to be left back and by the time they realize these things, it might be too late for them. But technology is very simple yet very difficult for investors to understand. They also have to be patient. A lot of people are more comfortable with Real Estate. They can see the houses coming up, it's plain and simple for them - I build, they come, I have a margin, I sell and go. With technology however, you have to be a bit more patient and realize that in the long run, it's actually more profitable than any other business. The success stories are there for people to see- the Facebooks, the Andelas and the Kongas.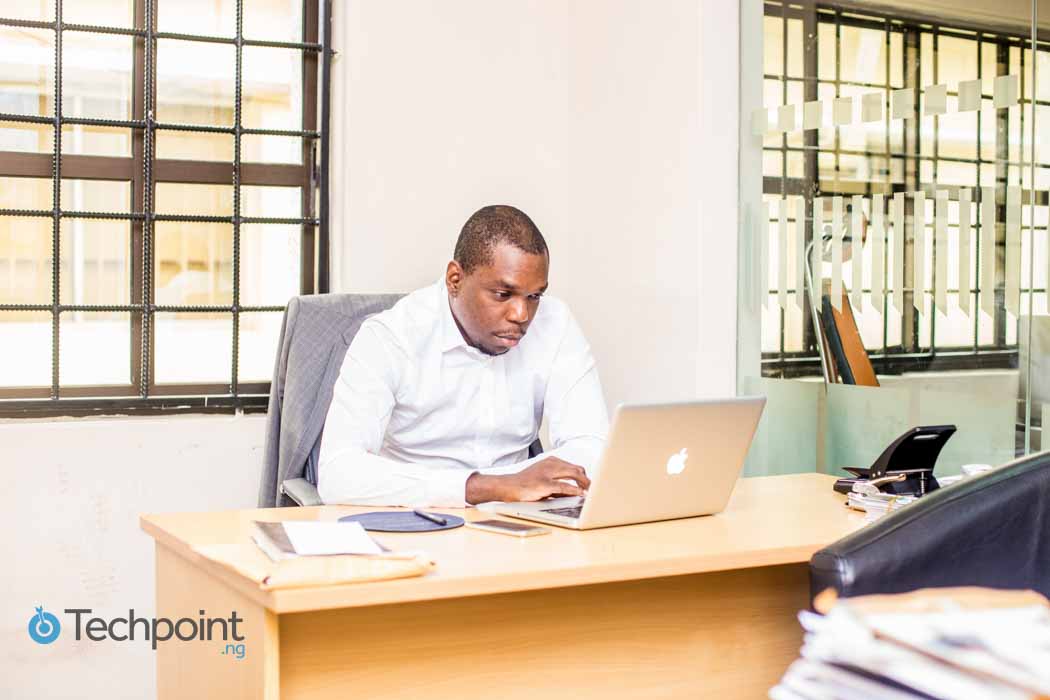 So it's just about more investors understanding the benefits and reward time associated with technology plays. Until that happens, yes, it's harder for people to find funding but like Akinola said, we've seen people like the founder of Gamesole and others who can now actually take that step further and get those kind of investors they want. This is because they've gone out there and proven themselves to be worth that level.
On the flip-side some would argue that maybe there aren't enough good entrepreneurs or businesses to invest in
Akinola Jones: That's also very valid. What'd I'd say is people don't do their homework. Investors want to see that you have done your homework because this is a high-risk environment. I can't just give you money because you have such a great idea.
Another thing is people don't want to pay for the homework to be done, if they can't learn how to do it themselves. You need to show the investors a realistic approach on how you are going to grow your customer base, usability and how you are going to monetize your business.
To be honest, there are some great businesses out there. A good example is Linda Ikeji. From her bedroom, she is probably making a million naira a day without even moving. But she can do a lot more with her brand power. Sure, right now she's probably commanding a million dollar valuation but why not get her to command a $50 to $100 million valuation by just adding a few more things unto her brand?
There are opportunities in Nigeria; people see problems, we see opportunities. No doubt, starting a business here is a lot of hard work.
Riding on that what would you say are the biggest mistakes local entrepreneurs are making?
Eromosele Okojie: Akinola already mentioned one - they don't want to do their homework. I had someone who came to me personally and I told him or her to send me a pitch. They sent me a Word document with lots of typos. It seemed like something written off the fly. It might have been a great idea but for me who just wanted to help, I was put off. So you can imagine how an investor would feel when they read that type of document. There was nothing in it about how much they were looking for, how the investor could come in and exit, the opportunities in the market or how the solution addresses some concern in the Nigerian economy.
Akinola Jones: For me, I think one big mistake they make is following the trend. Like you see now, because there is Jumia, everybody is now going into eCommerce. eCommerce is not a profitable business early on. It took Amazon 10 years to be profitable, if they're even profitable at all. But everybody is rushing into eCommerce. What they should really do is understand the Nigerian economy.
Another thing is that local entrepreneurs don't understand numbers. Your revenue is not your profit. There's all sorts of expenses that goes into running businesses that you need to understand that even if you make a lot of revenue, but you spend a lot more money making this money, you're are in trouble. You have to figure out ways to drive your costs down.
I respect business that can be efficient with their funding, team members and value proposition. I think that's what we, as entrepreneurs need to focus on - value proposition and squeezing those margins. You honestly don't need a whole building as an office; you should be in an incubator. Look at us, we are co-MDs and we sit in one room.
Even if you have a team, you have to see them as family to some extent. You need to build morale. These guys are working for you and you're all building a dream together. You shouldn't see it as it is about your dream. You have to make it a win-win situation for everybody. I think a lot of people lose sight of that in this market.
Finally, what is the long-term vision for Aella Capital?
Akinola Jones: By this time next year, we plan to have opened our Cape Town office to drive our technology development. We also plan to incubate more spin off businesses based off customer needs on our lending platform. We've incubated 2 by ourselves so far - Aella Credit and whogobet.com. What we want to do over time is incubate about 5 businesses in different sectors of the technology value chain. Nigeria is so laden with opportunities; you could go into anything in this country and make money. We want to simplify things for people and harness the risk management process. We want to make consumers lives easier.
The long-term vision for Aella is expansion across Africa. The current valuation for our credit business is in the millions of dollars and it's only 3 months old. The numbers we are doing now are very encouraging. We see ourselves incubating businesses and growing into a real African powerhouse.
So if there's anyone out there who has a strong skill-set in any industry you are working in, and you see a technology value add-on that you can bring, you should come to us. Let's help you bring that dream to life.