Konga is 3 -- officially by tomorrow 4th of July -- and, as part of month-long celebrations, the eCommerce giant has announced a partnership with the Audax Code School to train kids aged 9 – 16 how to programme.
Audax Code School is an initiative of Audax Solutions which provides in-depth introduction to computer programming skills based on the fundamentals of web and mobile apps development. The lucky children will be hand-picked by Audax from Public schools, orphanages and non-governmental organizations (NGOs).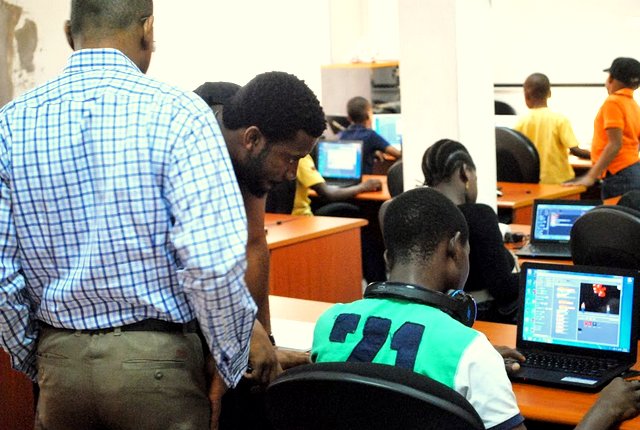 "The initiative is in line with the company's vision to utilise internet and mobile technologies to create a pan African platform that enables trade and commerce for millions of sellers and buyers", said Olatomiwa Akande, Head of PR in a statement to Techpoint.
Akande recounts some highlights of the company's operations in Nigeria since it was founded in a small garage by Sim Shagaya in July 2012:
Konga started by selling beauty, personal and baby care products to online shoppers in Lagos. The company grew quickly with the rapid expansion of product categories and geographic reach. Today Konga delivers products to every state in Nigeria and now has a massive array of over 200,000 products listed for sale on its site. We have a strong social media followership of close to 2 million people.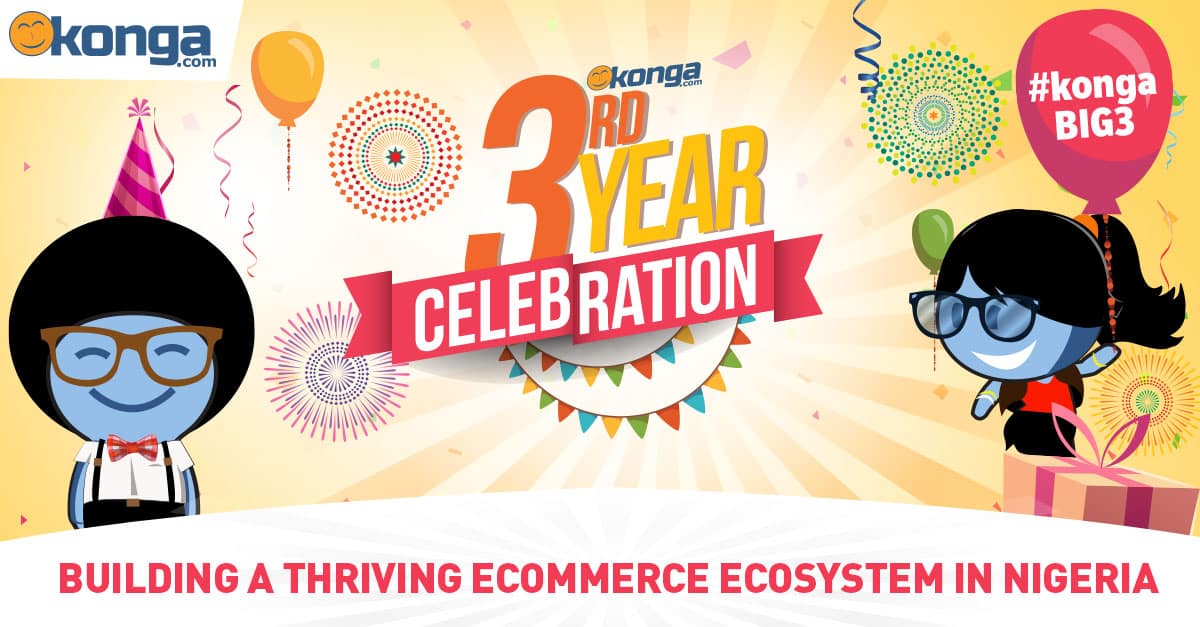 Konga, which is its own right is synonymous with the advent of Nigerian eCommerce, has experienced immense exponential growth in the space of 3 years with, according to Akande, over 700 employees, offices in Lagos, South Africa and China; warehouses and distribution centres all over Nigeria. "The expansion continues even now, says Akande, "with a move to a bigger warehouse scheduled this July. This, will enable us cater more efficiently to the demands of our customers".
Recently, Konga launched the 'Self-Fulfill' delivery model, allowing 3rd party merchants to deliver items purchased to a customer directly. In a bid to tackle the beast in Payment on Delivery model, Konga also recently launched KongaPay, a proprietary payment system that will potentially be for Konga what PayPal was for eBay. KongaPay is scheduled for release to the public in the third quarter of 2015.
Other special activities lined up to celebrate the third anniversary with Konga's customers, its over 15,000 merchants and other partners include 3 back to back sales events; 'The Best of Marketplace' sale from July 2 to 12, the 'Anniversary Mega Sales' from July 13 and 17 and the 'Daily Deals Overdrive' which will offer special product deals each day between July 13 and 31.