With the plethora of job listing sites available online, the average Nigerian job seeker is somewhat spoilt for choice. The bummer is that their sheer number does not necessarily translate to more available jobs - they are mostly all listing the same jobs. Nevertheless, one cannot dismiss the huge role they play in providing job awareness for the masses. However, beyond awareness, there is still a huge gap that needs filling in the job application process, that none of these guys address. That is exactly what Josh Uma, creator of Koziapp, wants to address with his solution.
Techpoint spent an afternoon with Josh to talk about Koziapp's unique offering, the state of unemployment in Nigeria and a few tips for budding entrepreneurs.
May we meet you?
My name is Josh Uma, I am a tech entrepreneur; been in the local tech industry for nearly 3 years now. Koziapp happens to be my second business since entering the space.
What did you do before you took the plunge into tech entrepreneurship?
I studied Computer Science at the University of London, after which I did my Masters in IT consultancy at the University of Kent. Shortly after that, I worked as an IT Analyst for Coca-Cola in London before I decided to move back home to do my NYSC, as it is mandatory for every Nigerian. Then I decided to stay back home.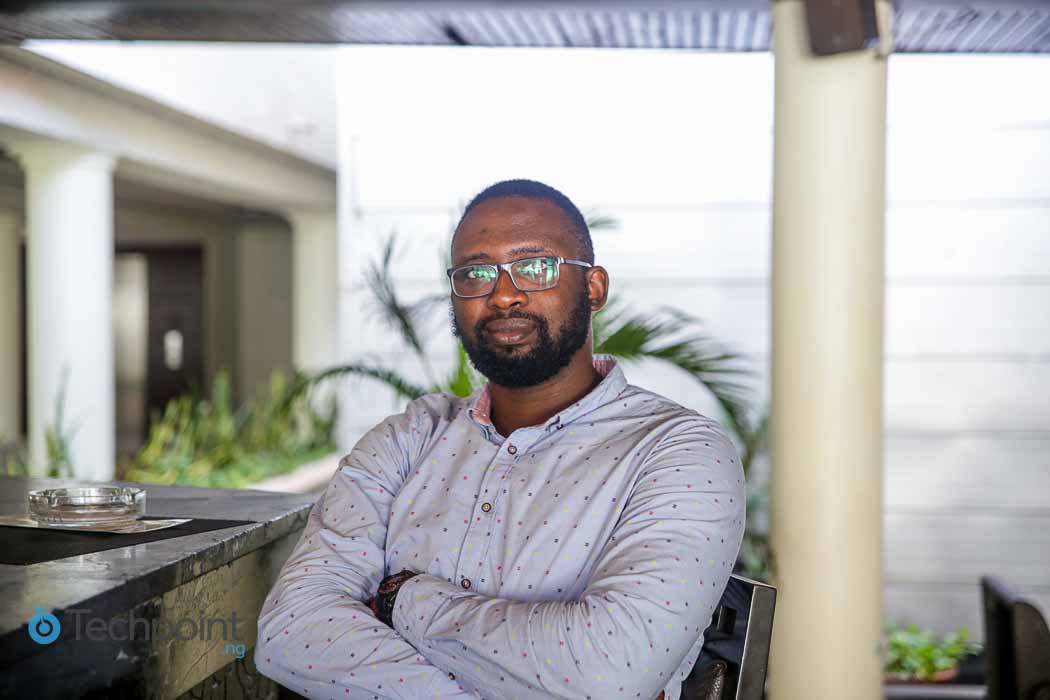 Did you get a regular job right after you completed your NYSC?
No I did none of that. During my Youth Service, I did freelance training for the IT staff of NDDC in Cloud Computing - that's where I specialize in. That was what paid my bills really. After that I just decided to start up something on my  own.
Please tell us about your first venture before Koziapp
The first venture for me was Oveem.com.ng, an online fruits and vegetables store. I developed and launched it myself. When the demand grew more than I was able to sustain, I had to shut it down.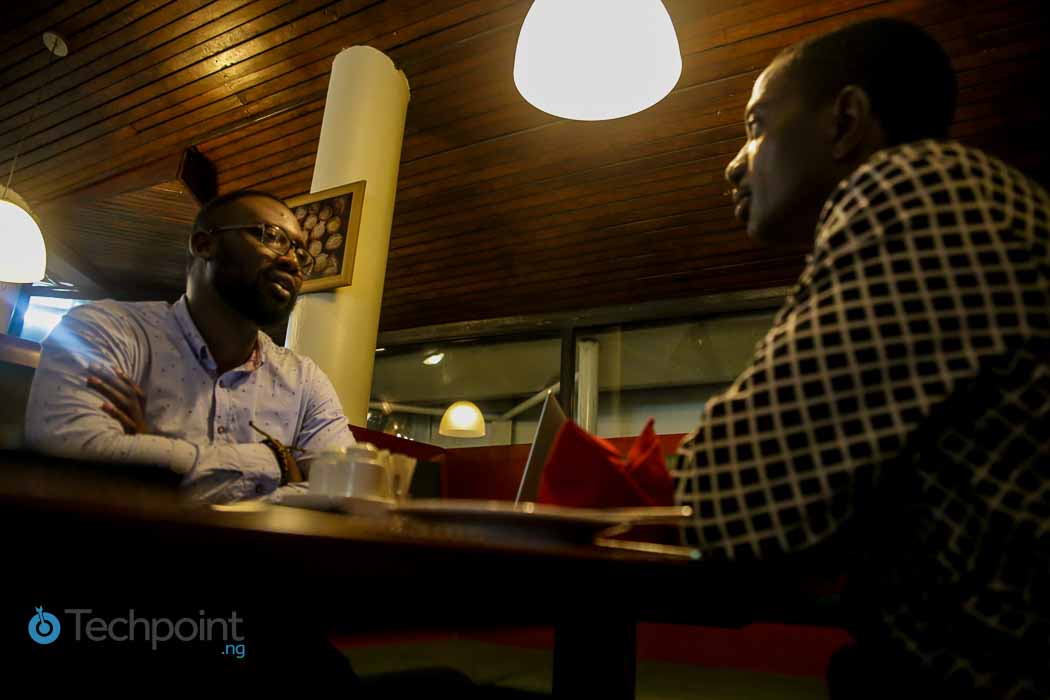 Back then, we had two bikes, but they couldn't meet up with the delivery demands. It was also quite difficult getting investors pretty early, because we still needed to do a lot of work. I did Oveem primarily for the passion, not to build a business. It served as a test of what the local IT space had to offer. So letting go was easy.
What lessons from your experience with Oveem have you brought over to your new venture?
The most important thing I learnt from running Oveem was that you have to be more futuristic about any business you're building. With Oveem, I wasn't really thinking long term. That's a perception that has actually changed with my current startup. Now I have a 5 - 10 year long term plan on how to sustain the business and come up with innovative ideas that could evolve with the business.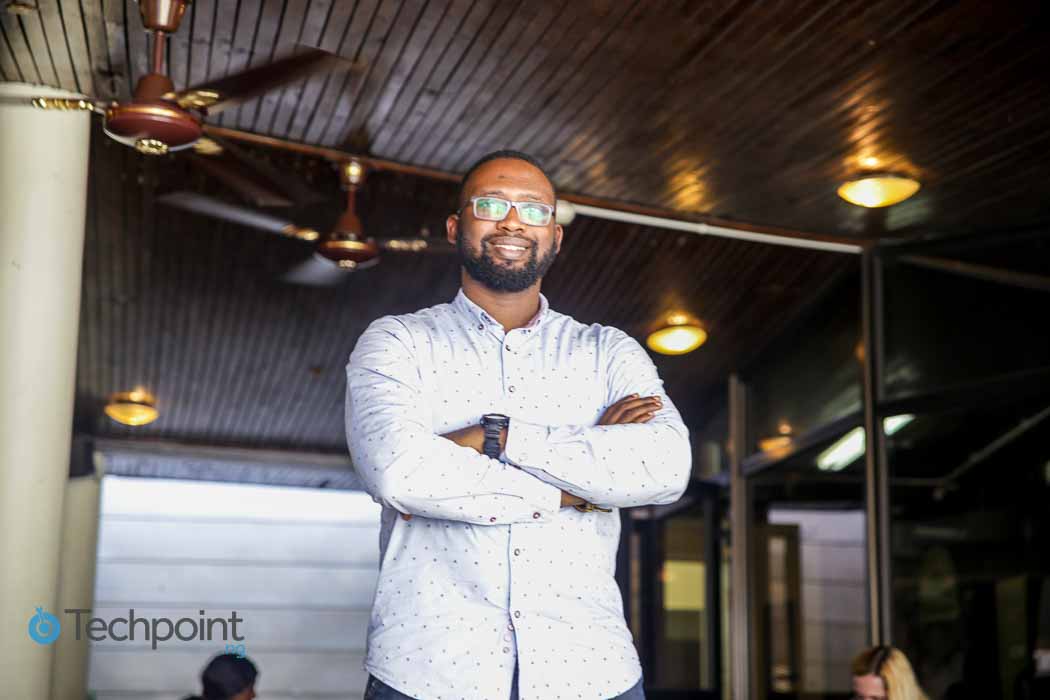 That's the most important lesson I learnt.  Asides that, I am a little bit more open to advice than I was with Oveem. Oveem was more like a closed thing. I was just doing it from the comfort of my room, but never understanding that when it comes to business, no man is an Island.
What inspired Koziapp?
Koziapp came primarily from the idea of people having to struggle in a particular career. I have a lot of friends who studied a different career path in school than what their current occupation entails. For example, I have a lot of friends who studied Medicine but now find themselves in IT.
I felt the number of people who found themselves in such circumstance in Nigeria were quite a lot. This is because a lot of people do not actually think about their career path before they venture into it it. And because of the way Nigerian Universities are structured, they pretty much give you what they want to give you, not actually what you want to study. Having had that experience from people, I decided to come up with a mini test that gives people the ability to find out what career paths match their personality type.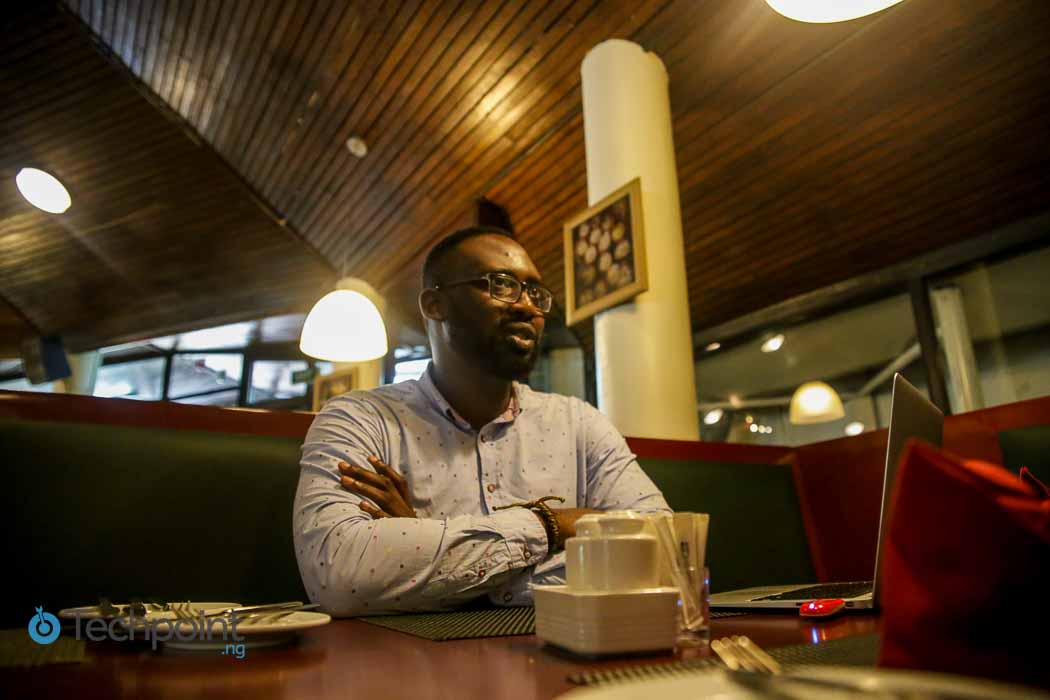 That was the basic idea of Koziapp when I started. I built it within 2-3 months. I had some help from my former University (Kent). The career department has the database of the test and results. They provided the logic for me because of course, I'm not an expert in Guidance and Counselling.
Unlike my previous startup, with Koziapp, I began to sit down and think. How do I make this better? It took me a while to study job listing sites and analyse their gaps. I found out that a lot of them provide awareness of jobs for people but there is no serious structure on how to get the people into the job, apart from people applying. Their usefulness ends right after you apply for the job. So I thought, why not give people more than just job listings? Why don't we help them prepare for the job that they've applied for?
Applying for jobs is time consuming - you have to write cover letters for every job you are applying for, you have to restructure your CV etc. Why would anyone spend that much time to apply for a job and not spend time to prepare for the job interview?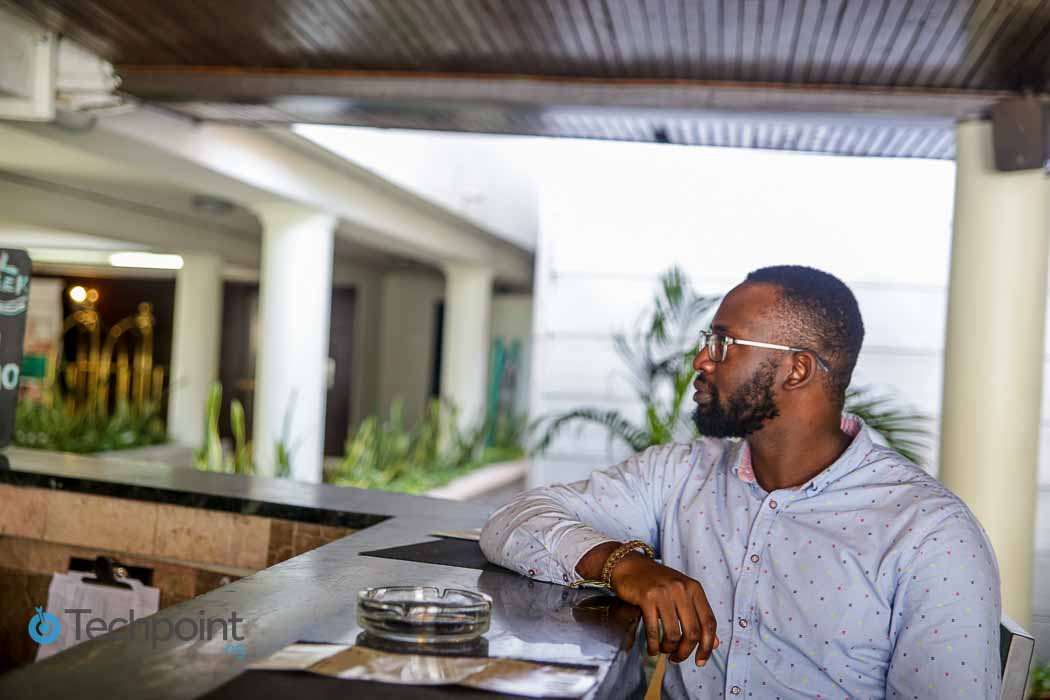 People need to have an understanding of the job role they are applying for. They also need to study a little bit more about the company and gain an understanding of their corporate values, mission and vision statements. These are some of the things you'll be asked in the interview. I began to compile some of the things that people need when preparing for interview. Then I built Koziapp around that.
All the information is sourced directly from the companies. At the moment, we have about 1000 companies and we are still adding more. We want to make it up to 6000 profiled companies. The plan is that for every company you are applying for you can go on Koziapp and read up about them, as well as see their contact details.
The original Kozi career path finder still exists  as a stand-alone app.But this new one is available as web-based only.Why is this?
From our experience with the career finding app, we have come to understand that a lot of people tend to surf the web more than downloading apps. No doubt, app usage in Nigeria is growing but, apart from the regulars -  Facebook, Instagram and Twitter and a few specific solution apps, people don't get very enthusiastic about apps as they do about browsing the web. The brilliant thing is that Koziapp website opens like an app. That's why we chose to use tiles.
What is the Business Model for Kozi App?
Koziapp is free for now. We hope that a lot of people will get to use it while it's still free. The idea is for more people to understand how to use it first, and kind of make it part of their lives.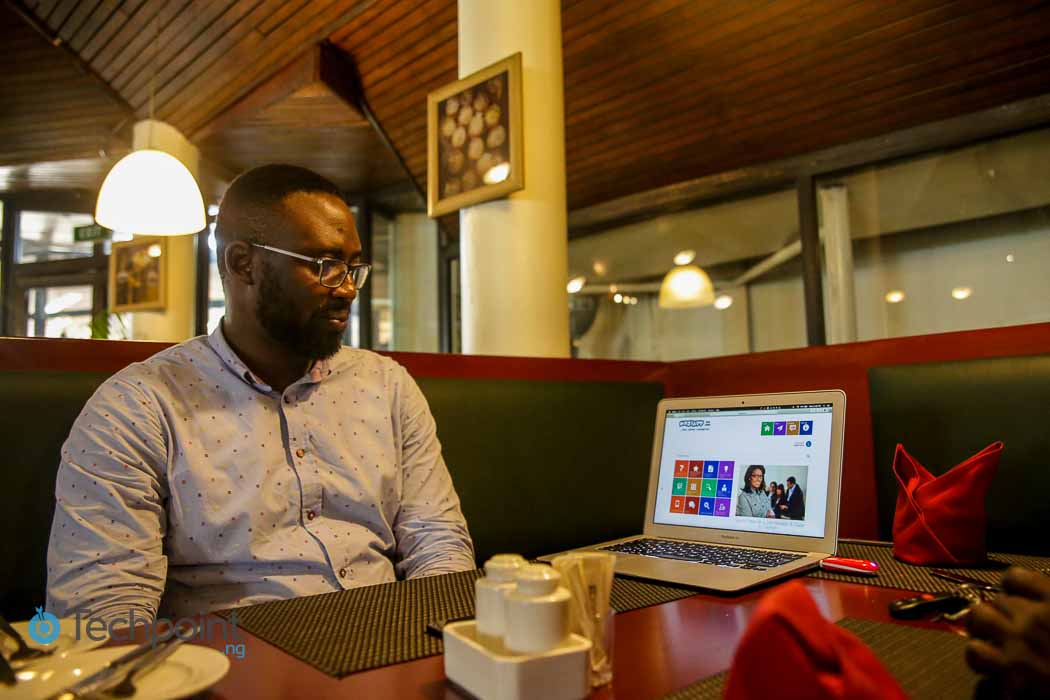 However after a while, Koziapp will become subscription based. The premise for this is based on the fact that right now, if a job seeker wanted to practice tests for a big company like PWC or KPMG, they would visit some particular websites to get past questions for as much as N7000. That's a rip off! Why would I pay that much for something I'm only going to use once and drop after? Our subscription model  will let you use all the services that we provide for only N100 a month. You don't have to commit beyond that month. You don't have to subscribe again until you need our services. All you need is an account tied to your phone number, through which you can send subscription short codes.
Altruistic as Koziapp's offering sounds, don't you think you might be tampering the the natural flow of the job application process? If everyone had access the same resources, how competitive could job interviews remain?
We understand that ultimately, at the end of the day, it is still the best person who gets the job. We never guarantee jobs. We are not solving unemployment because we are not creating jobs. What we are doing is preparing the best candidate for the best job.
A lot people do not get selected after an interview, not because they're not qualified for the job, but because they just find it difficult to go past the door. Stage fright alone is responsible for the watering down of many job seekers' interview process.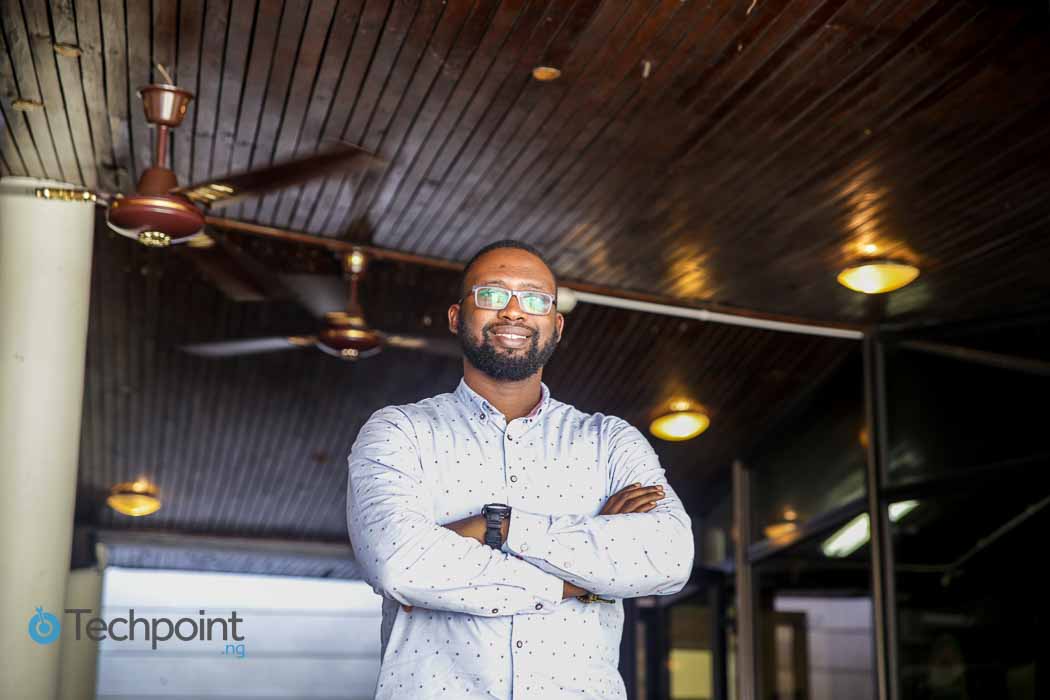 These are the people we are trying to reach out to. We are trying to get someone from being a failure in an interview process to being a success. Whether or not you get selected for the job is entirely up to the company, not us.
Do you do any offline campaigns for Koziapp?
One of the target markets that we have, besides people who are searching for jobs, are people who are about to graduate, or have just graduated from University. Nigeria has about 1.8 million graduates every year and there a little or no jobs that these 1.8 million have to strife to get. So it's a case of survival of the fittest.
For now, we will be targeting just 10% of that population - students who are in their final year in University. So we go around exposing them to the reality of life. You will be surprised that some final year students don't even know what a CV looks like. They need to be aware of the harsh realities of job hunting after they get out school. So they need to read up about the job descriptions they'll be going for, about the companies they'll be applying to, take practice tests etc. These are things we are looking to do offline. Of course, we will also use that as a platform to introduce Koziapp so they can continue from wherever we stop. We also have other things we hope to do in terms of finding internships for students. This will provide them an avenue to practice what they've learnt about job applications before they get out. We plan to start little - maybe about 10 internship positions. We get the best students to fill these positions and then we follow them right from there till when they graduate.
We'd like you to chip in on the current state of unemployment in Nigeria.
I think the case of jobs and unemployment in Nigeria is quite a tricky one. We have a lot of people in Nigeria who still feel that getting a 9-5, or in our case and 8-4, is still the way forward. So there's less of an entrepreneurial spirit. But the truth of this the matter is that if there are more businesses, there will be more jobs. Lets face it, not all of us will do an 8-4 for an employer.
Government themselves are trying but I think we need to create a favourable environment for entrepreneurship because that is where the jobs lie. We need to have more small businesses, which in turn recruit more people.
What's the big picture for Koziapp?
It is in the number of people we are able to help to get into jobs. Then we can build a more solid structure to understand what people need the most. That's what is most important.
Asides that, the university visits and internships I mentioned earlier will continue to run for a very long time. Because one thing I've learnt is that support matters for undergraduates and job seekers. They should never feel like they're alone. Things shouldn't stop at just alerting them of daily job openings. We want to give support, we want them to feel like there's a family behind them helping to get that dream job.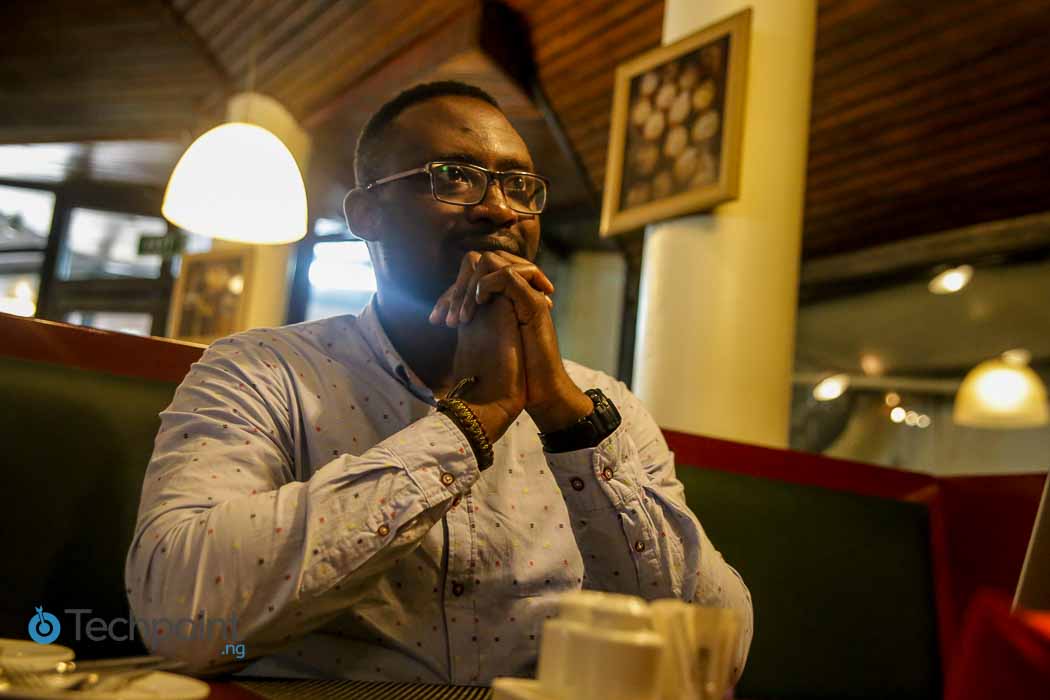 Once we can build a structure around this, then we can begin to scale to other regions on the country. For now we are still only in Lagos. We hope to go down to the South-East at some point.
You proffered the infusion of an entrepreneurial spirit as one of the solutions to the unemployment problem. What advice would give those looking to become entrepreneurs like yourself?
Start small! There is always a future that you need to look towards but it's best to work with the reality you have at the moment. You need to know the problems you are trying to solve and how best you can solve them, with limited resources. You don't have to throw thousands of dollars on a problem you could have bootstrapped. Be open to advice. Be open to meeting people. That was a problem I had; I didn't take the time to network with fellow entrepreneurs.