As the popular saying goes, uneasy lies the head that wears the crown, and as with previous democratic presidents of Nigeria, it's definitely note going to be an exception for the incoming president, General Muhammadu Buhari.
The president-elect will have more than social and traditional media to worry about, as the available media already got an helping hand in the Buharimeter. The Buharimeter is an initiative of the Centre for Democracy and Development (CDD) towards monitoring and holding General Buhari accountable for his promises during electioneering.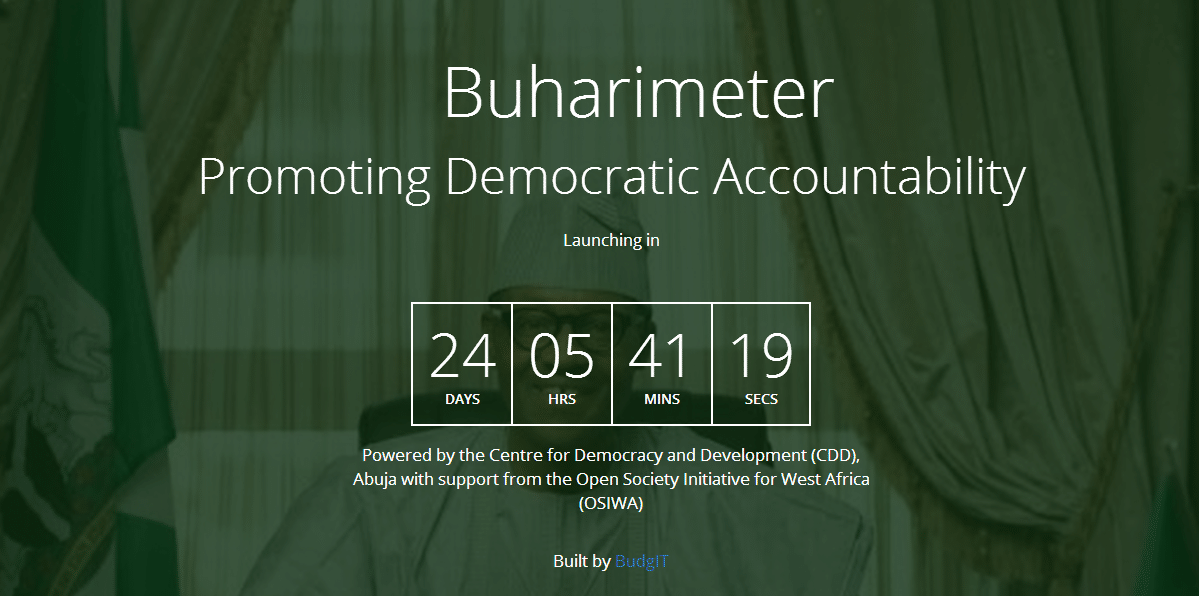 The platform, built by BudgiT, is set to launch the day Buhari takes over from Dr. Goodluck Jonathan - May 29, 2015.
Buharimeter is a commendable initiative but it would be cool if it weren't targeted at the Federal Government alone, so that we don't have multiple tracking platforms - I won't be surprised to come across Ambodemeter, Elrufaimeter, Fayosemeter among others.
The internet played its part during electioneering process and CCD is now taking a step further towards holding the Federal Government accountable.