Saya Mobile is the African-built mobile messenger for feature phones you probably never heard about. Unless you were an avid tech follower and knew about TechCrunch Disrupt.
TechCrunch Disrupt is unarguably the biggest stage in tech where, once your startup is pitched, you are sure to get instant international exposure. It was on this very stage that Robert Lamptey and his partner Badu Boahen, both from Ghana, pitched Saya Mobile to a Silicon Valley audience.
It goes without saying, they got instant exposure. And as Robert Lamptey revealed last week during a presentation at Mobile West Africa 2015, Silicon Valley companies almost immediately came knocking at the acquisition door.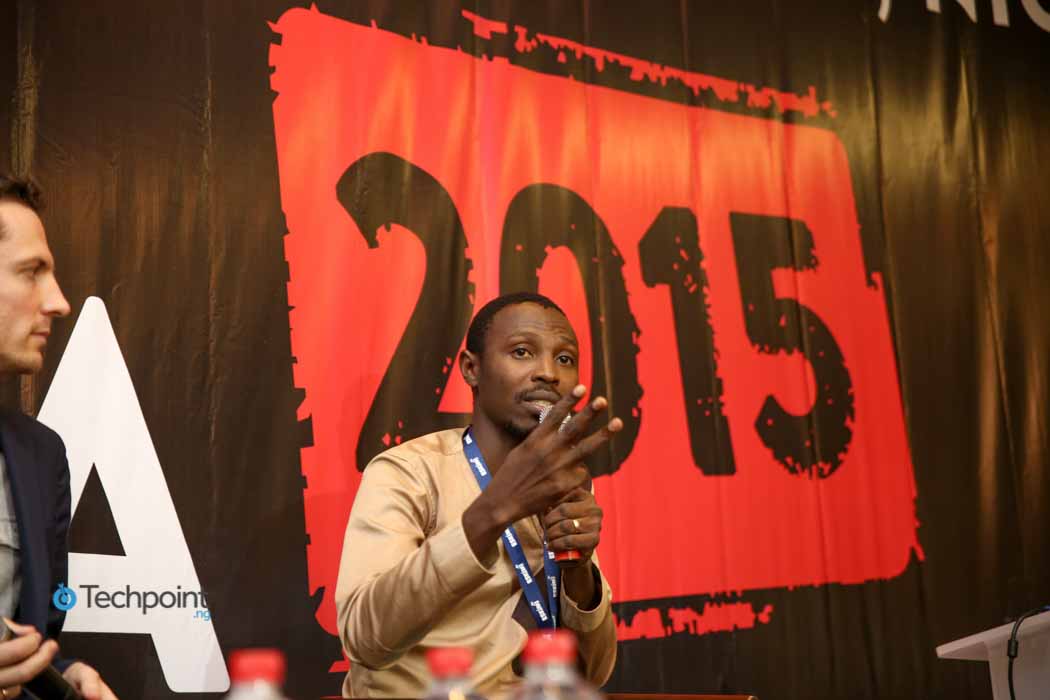 Most prominent among these companies were Skype, AVG and Twitter. They eventually sold to Kirusa, a mobile social VAS service with strong presence in Africa.
Fielding questions in a panel discussion, which followed after his presentation, Lamptey was asked, "We are all on Facebook and WhatsApp but most of us never even heard about Saya. Why didn't you sell to Skype and the others, so that they can use their magic, to make that impact in Africa for you?", to which Lamptey responded:
For anybody who is interested in whatever you're doing, it always comes with a catch. I'm extremely passionate about Africa. I grew up with a mentality that nobody will solve my problems, unless I solve my own problems. Aside from it being exciting that we had a multi-billion company interested in our small startup, they had certain requests that didn't sit too well with me. Some people are motivated by money, I am motivated by principles. I don't care about money. I mean, money is good but for me, 1 million and 10 million are the same thing. You can buy the same shoes, shirts and everything. They were asking me to do too many things I wasn't comfortable with. Case in point, moving to the US. I wasn't too comfortable with that. I love Africa and I don't like the issue about racism. It's messy for me. Also, some of them were also asking we change the business in a certain way.

For instance, AVG wanted to buy Saya because they had this new technology where you are able to scan text messages to see if they contain viruses. So that's why they wanted to buy our company, to be a guinea pig. I didn't like that.

For Skype, at the time they wanted to buy, they needed us to have 1 million users. When we are about to get 1 million users, we go back to Skype, now they want 10 million users.

As for Twitter thing, I don't know whether I'm hurt about it or it gets me angry. We've been "in bed" with them, on and off, for a while. Once we were just about to get acquired by Twitter, and then all of a sudden, they changed their mind. They got so excited about Latin America and Asia and left us in a hole to go there. I think in February or May, I decided I wanted to sell to Twitter. I reached out to them saying, "hey I want to sell. Give me any price, I'm selling". Twitter got back to us saying, "you know there's a World Cup in Brazil and there's a lot of activity there".  And so they went to South America to purchase a company there.
Do you think Saya Mobile did the right thing?