The Gionee Elife E7 is a high end Android device, powered by a 2.2 GHz Quad-core snapdragon processor and a 2500 mAh battery. It comes in 2 variations -  2 GB RAM/16 GB memory and 3 GB RAM/32 GB memory. Our review unit is the 3 GB RAM/32 GB variant.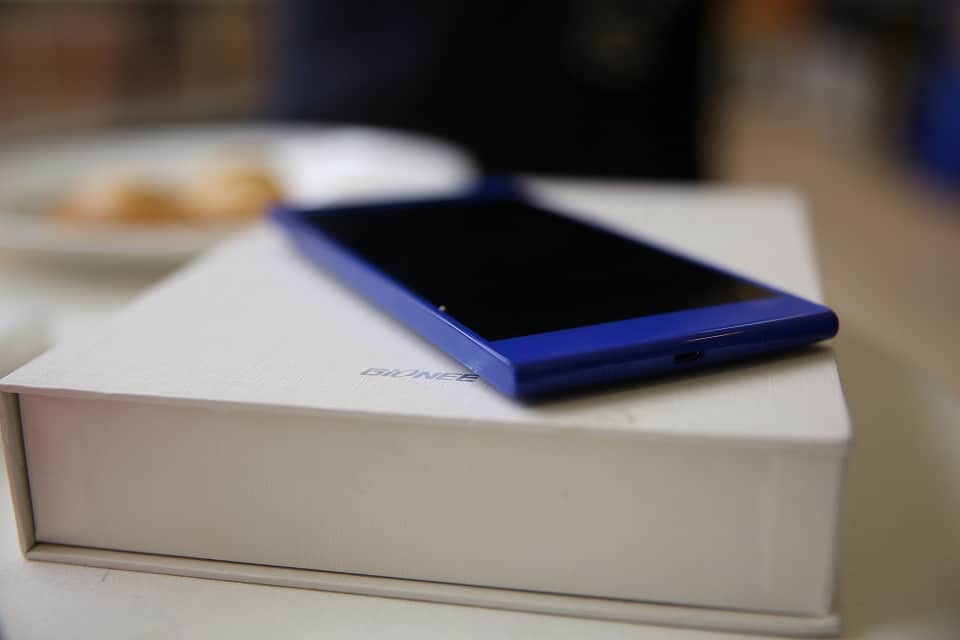 Spec Highlights
Specheads can view the full specsheet for the Gionee Elife E7 here.
5.5-inch, 1080p resolution HD display with Corning Gorilla glass 3 protection
Single micro-SIM
2.2 GHz Quad-core Snapdragon processor
16 GB, 2GB RAM / 32 GB, 3 GB RAM
16 MP primary camera (with autofocus and LED flash) and 8 MP "selfie" camera
NFC and OTG support
2500 mAh non-removable battery
For all these high end specs how much do you think the Gionee Elife E7 would retail for? Continue reading to find out the price.
What's in the Box?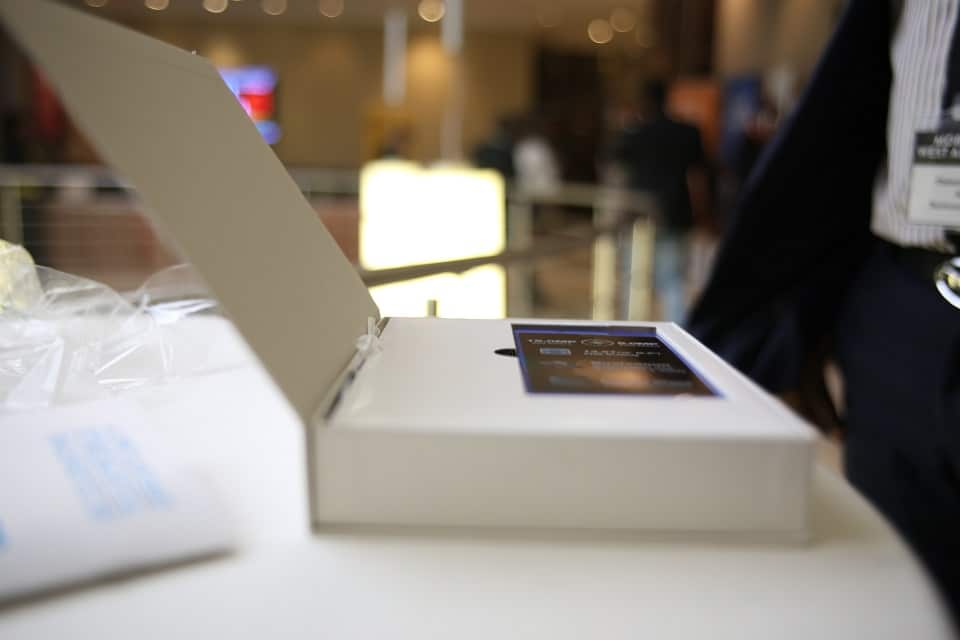 Some of the usual stuff like the charger, the earpiece, the manual and sim tray pin.
There's also bundled a flip cover phone case, screen protector, USB OTG (on-the-go) cable, a couple of NFC tags and one other weird looking thing which is apparently a stand for the phone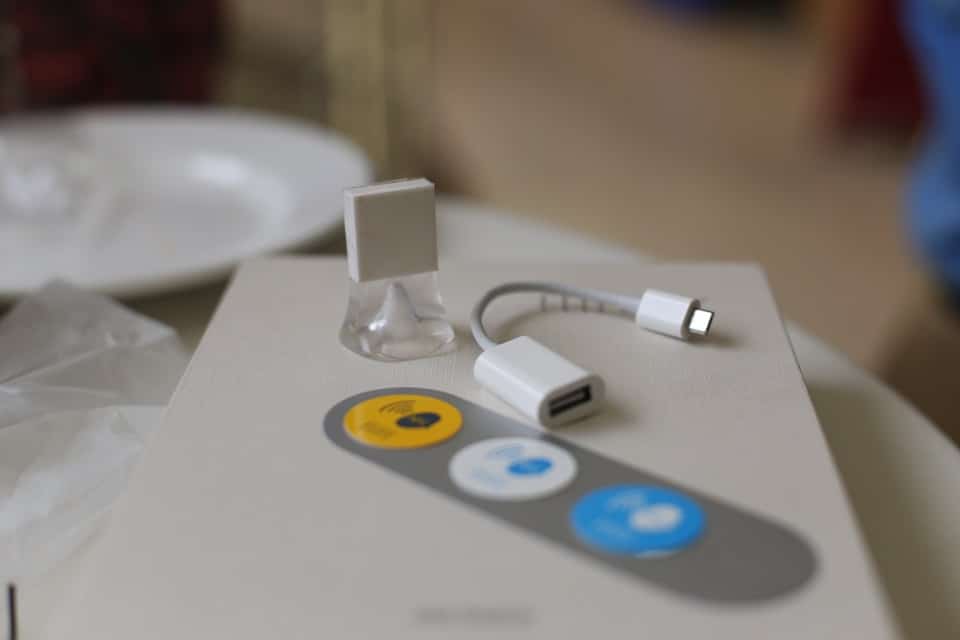 Just in case acronyms like "OTG" and "NFC" sound weird to you - NFC is like Bluetooth on steroids, while OTG is a feature that basically allows you to plug in a flash drive, and access files from it, directly on your phone. Well, it's a lot more than. You'll find out more in our subsequent reviews.
First Impressions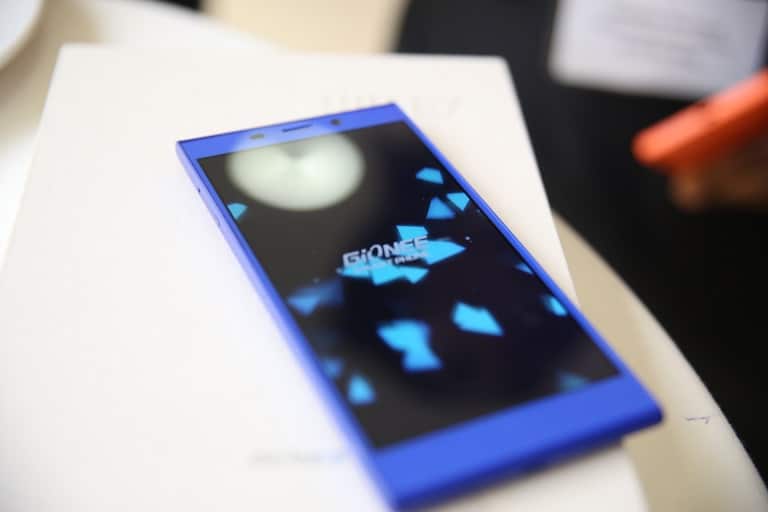 Amigo UI
The Gionee Elife E7 features a special customization of the Android interface called Amigo UI 2.0. While I have my reservations about the absence of an app drawer, I think Amigo UI is refreshing and exciting. There's nifty animations at every corner and things popping out here and there.
I'm particularly impressed by how multi-tasking is handled. When you press the home button once, rather than take you straight to the homescreen, it takes you to a screen of recent apps, which I think makes sense because, more than half the time, you really just want to switch apps quickly.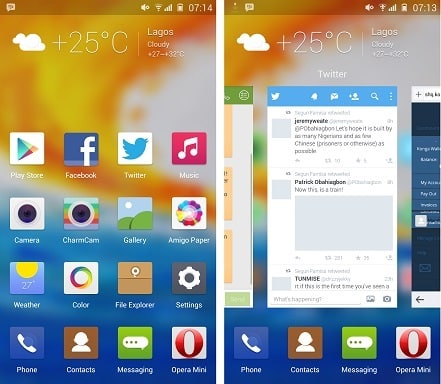 I'll go into better detail on the UI later in my full review.
Battery Life
Appears okay so far. I've only had the Gionee Elife E7 for a few days so, I wouldn't say I have used the device to its limit. But so far, on average use, the bundled 2500 mAh battery appears to be holding its own against all those high end specs.
The Price
With high end specs that sort of rub shoulders with the likes of the Samsung Galaxy S5, my first guess on pricing of the Gionee Elife E7 in Nigeria was way off the actual. The Gionee Elife E7 could easily pass for an 80 to 90k device. Except actual market price is 70k. Well it would have been 70k but thanks to a special partnership with Konga, the Gionee Elife E7 will retail in Nigeria for N53,448.
That's right, if you buy the Gionee Elife E7 via Konga.com, you get it for the exclusive online price of N53,448, complete with 15 months warranty.
Watch this space for our full review of the Gionee Elife E7.