Facebook's Hello app is kinda like the new TrueCaller, but with better features. It not only instantly matches phone numbers of incoming and outgoing calls to Facebook profiles to show you information about who you're talking to, but it also preemptively blocks unwanted calls, and allows you search for people and businesses to call.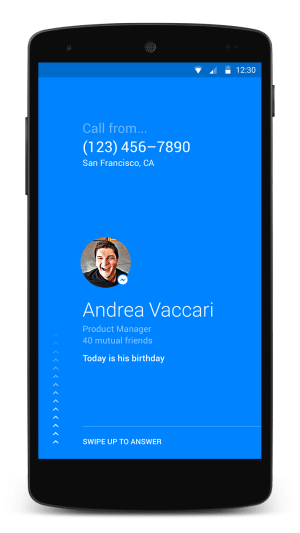 Hello was just rolled out for public testing in the US, Brazil, and Nigeria for now, but sadly it is Android-only since iOS won't let apps interact with phone calls (Apple really does too much).
Hello's caller ID feature will help you decide whether you want to pick up a call from a number you don't have saved on your phone by showing their name and profile picture, but here's the catch; it only works provided they haven't changed the default privacy setting that lets people search for them using their phone number (or if you even have your phone number up on Facebook).
You can download it in the Playstore