How good are you at calculating math problems without a calculator? A 400 level Computer Engineering student of the University of Lagos, Akinde-Peters Joseph, has developed the WhizApp, to test not only how good, but how fast you can answer math problems.
One more question -  do you have a disturbing cousin or younger sibling that wants a gift from you against their upcoming resumption and you don't currently have a condition for him or her? Then read till the end.
What is WhizApp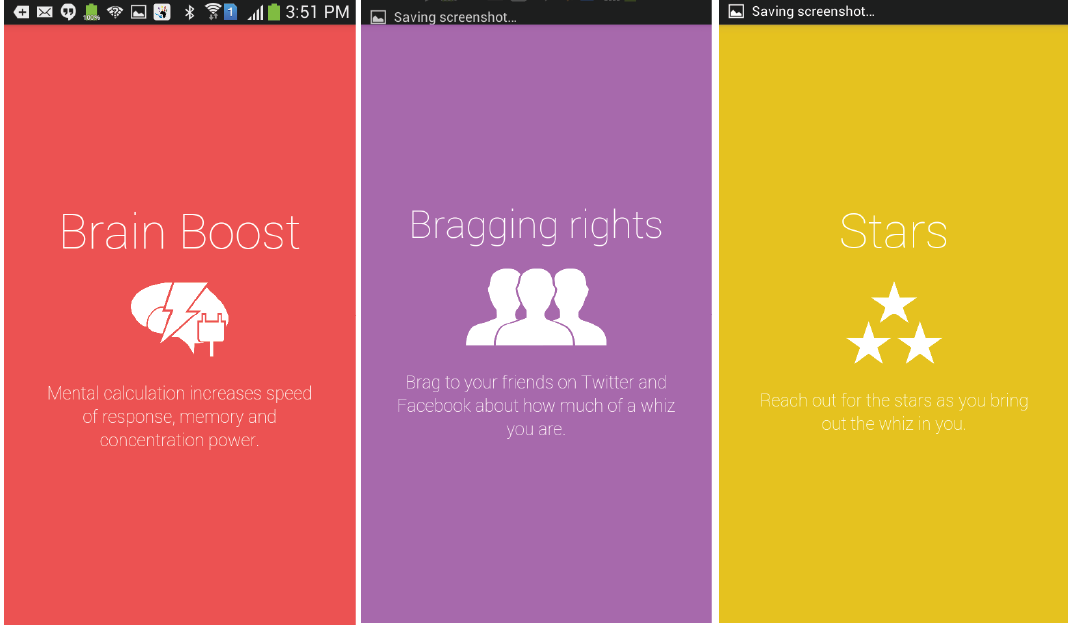 WhizApp is an easy-to-use application with which you can evaluate your speed as well as accuracy of your mental calculations, and of course just under 60 seconds.
It's currently available on the Play Store. If you are a Windows Phone Addict or die-hard iOS fan, the good news is that the app is very responsive and performs well on mobile web.
"WhizApp is a simple fun application that trains the brain via mental calculations, increasing response speed, concentration and memory power."
Why should you bother downloading the app? The mobile app version gives you bragging opportunity to share your scores on Facebook and Twitter. Aside the bragging rights, you also get stars based on your accumulated points - six stars in all. I was able to get my second star on the third attempt tho, and that's after I got more than 500 points.
And there are four levels of difficulty to choose from - Easy, Normal, Hard and Whiz in their order of difficulties. On the app, the Easy level is unlocked by default but you need at least 500 points to unlock the Normal level, 2,500 and 7,000 points to unlock the Hard and Whiz levels respectively.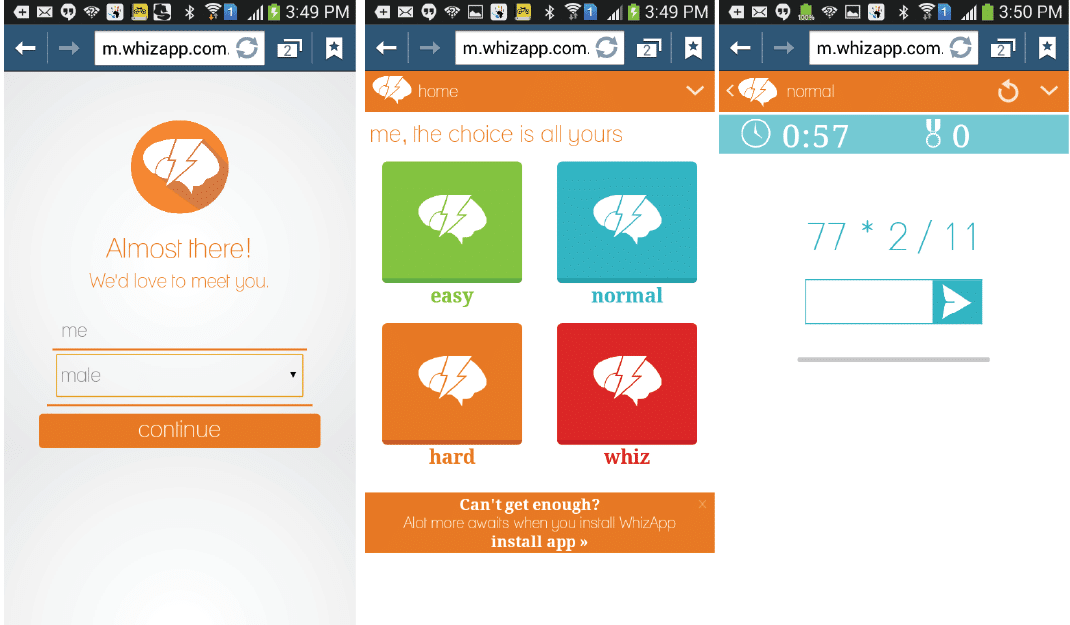 The app also has training modules for each and every level from where you can test your speed and accuracy with no time countdown.
No matter how good you are at mathematics, you surely would find the Whiz level a little bit difficult, considering that you have to answer as many questions as possible in a minute.
The Mobile Web Version
The web version of the app is so good, one might wonder why it is necessary to download the app. Well, consider these:
The mobile version currently doesn't give you an opportunity to brag about your scores to your friends on social media. Except maybe you took a screenshot to share.
Also, with the mobile web version, you don't have access to the app's training modules. The avatar feature, which is available for the mobile app, is missing on mobile web. However, at the moment, you can't add a custom avatar from your phone, it has to be from the ones on the app.
What I'd want from WhizApp
I'd have loved if the app allows me upload an avatar from my phone. Adding a certificate to add more flavour to the bragging fun on social media won't be bad either. And probably add social sharing option to the web version as well.
WhizApp is definitely joining the list of my brain-power mobile applications, where I have the likes of Word Search on Windows Phone.
Remember the cousin or younger sibling I mentioned earlier? Just ask him/her to answer at least 25-30 questions in one attempt in the normal category. Please, thou shall not say 'Yinka gave me the hint o'.
How many questions can your attempt correctly in 60 seconds? At my first attempt, I answered 17 and 28 in subsequent attempt. This is a challenge, share your highest score with us.