"Technology must always be subordinated in the pursuit of solving a business problem, and for Delivery Science technology means nothing if it's not solving any problem."
Last week, I had the opportunity of chatting with the Co-founder and Chief Executive Officer of Delivery Science, Lanre Oyedotun who talked about the challenges, opportunities, prospects as well as solutions of the growing startup in the Software as a Service industry.
In the beginning
"We are actually using a third world solution to create solution to a third world problem."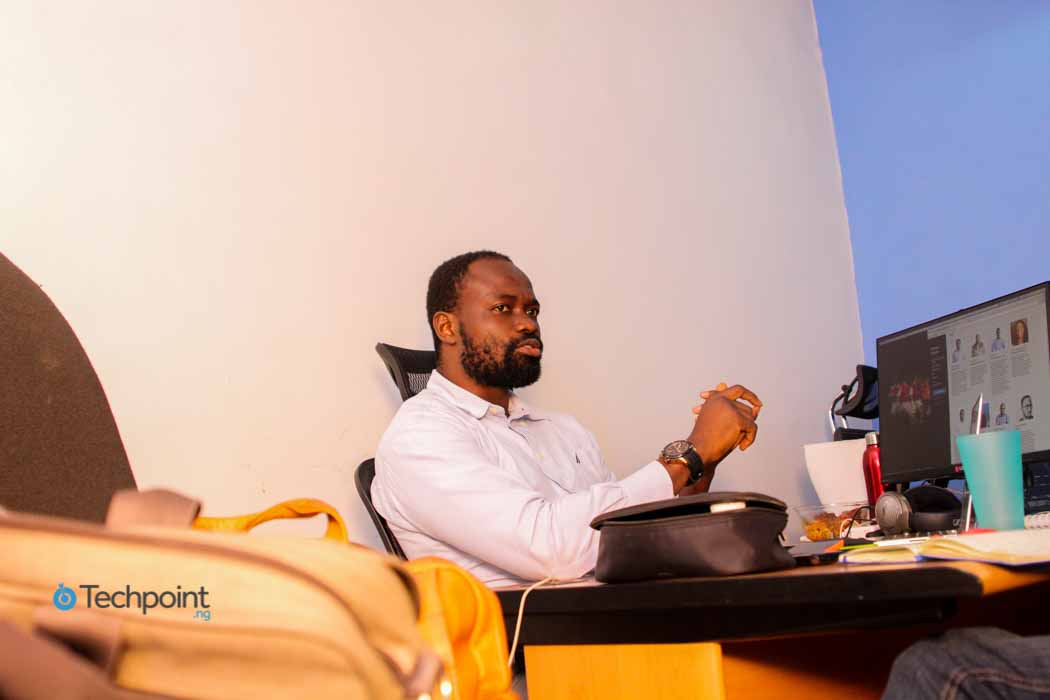 From the experience of running a petroleum distribution company, which went down the rail as a result of the activities of drivers of the delivery tankers, Lanre Oyedotun and a couple of other geeks embarked on a journey to address the challenges faced in the petroleum distribution business which other organisations with large fleet are also facing.
Hence, Delivery Science was birthed to provide Software as a Service (SaaS) enterprise solution to help companies in the areas of proof-of-delivery, fleet management among others.
Funding
The founders are responsible for a bulk of the funding. Delivery Science also has a couple of investments from angel investors who believe and understand the startup's ability to use big data to meet enterprise needs, one of which is the startup that's investing in startups, the Africa Angels Network.
Solutions
"If they (our clients) don't succeed and cancel their subscription, we don't make money."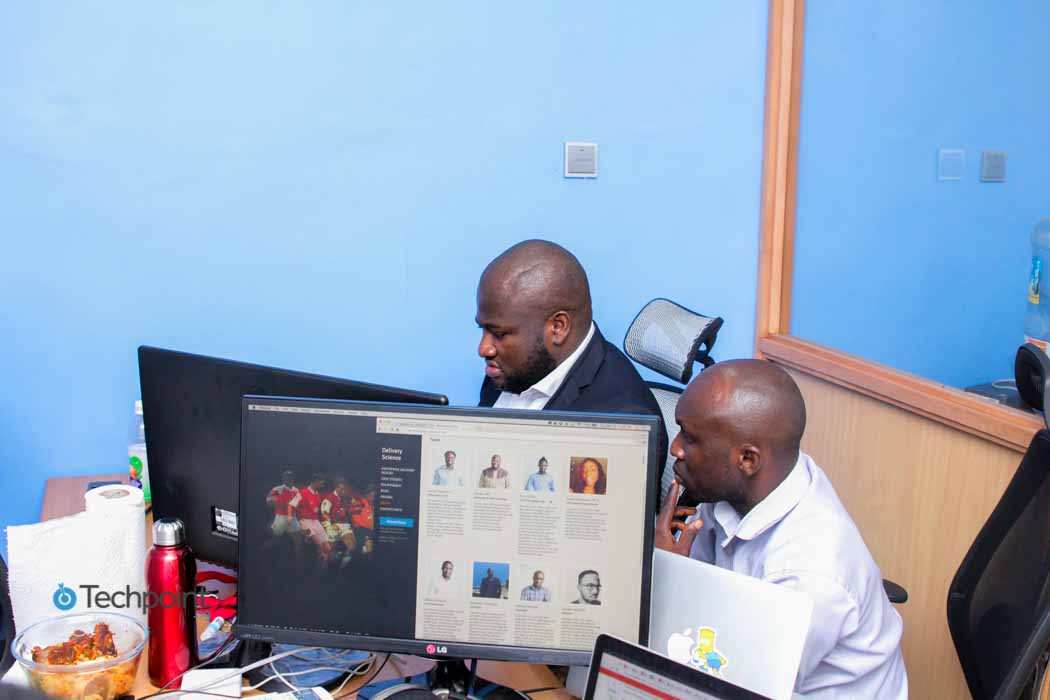 With a focus on enterprise clients with higher value goods and higher value problems, Delivery Science is providing one or more of her solutions to few of the big brands in the country at the moment.
Lanre affirms that using Delivery Science solutions has positive impact on clients' revenue: "we are actually using a third world solution to create solution to a third world problem." He adds that the company isn't a copy-and-paste startup that's trying to adopt a business model that has worked somewhere else. And that the young startup is helping big organisations get data that they can make sense off which will also guide them in making better decisions.
In the long run as a subscription-based startup playing in the SaaS sector, Delivery Science is looking forward to keep on evolving to meet the demands of her present and potential clients, and also making easy-to-use solutions.
Current solutions by the startups include:
Proof-of-Delivery: a cloud-based solution that gives enterprises real time access to the location of their goods, applicable schedules, and the activities of their field operators or staff involved in handling, using GPS via an Android phone. The end goal is significant reduction in losses attributable to leakages among others.
Inventory Management Solution: a stock-taking solution for warehouse operators to manage the inflow and outflow of stocks as well as the staff involved in the process.
Health Manager System Pro (HMS Pro): a public health management solution that works as an automated system of recording and managing cases, locations, and resource allocation in times of public health emergencies. With HMS Pro, the startup aims to help concerned institutions make substantial leaps in the ability to response to and contain health crises.
Bespoke Software Solutions: software development for specific clients
Another set of entrepreneurs that Delivery Science is targeting are SMBs, with a book-keeping DIY solution for entrepreneurs designed to ease off the hassle associated with book-keeping processes. An easy-to-use solution that allows entrepreneurs make daily financial entries, and the recorded financial details are used to generate financial statement, thereby saving entrepreneurs both time and resources. This also gives the SMBs their financial standing at a giving point in time.
Also in the pipeline is Payroll Plus, a payroll management solution, which would go live soon.
"As an enterprise solution provider, you don't build an MVP. MVP is not sellable. It's the Minimum Sellable Product and the minimum set of features that need to be in there for you to sell successfully."
Talk of the possibility of a synergy between the startup and courier companies on the continent, there's a possiblity but the collaboration isn't applicable to the big players in the industry, considering the huge investment they must have made to put their legacy systems in place years back. However, Delivery Science looks forward to helping the young players in the courier and logistics sector.
One notable point for entrepreneurs from the Delivery Science CEO, is that the fact that a solution must solve a problem isn't enough. It must continue to evolve to further solve users' problems. It must also be easy enough to use.
"We are not yet unstoppable, but we've already started having some successes."
Culture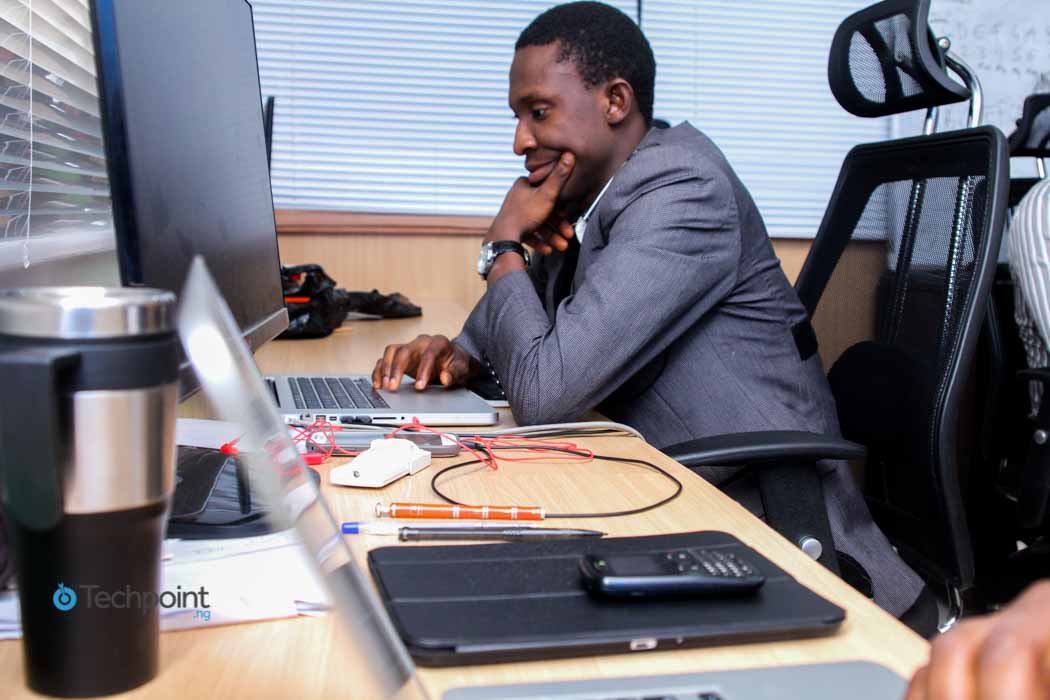 The organisational culture in place at Delivery Science encourages developers to develop based on standard. Every member of the team also maintains self-policing.
Challenges
"Enterprise solution sales circle are unpredictable when you are just starting"
As a SaaS solution provider, gratification is delayed. Which has to do with the mismatch between the inflow and outflow of cash in terms of revenue and expenses respectively. Another challenge is the scepticism on the part of potential clients attributable to failed promises from other SaaS solution vendors in the industry.
Going back in time
If the company, though still in the growing phase is to go back in time and start again, these are the two key things that would change:
Getting more in the face of more clients earlier within a short pace
Won't bother cutting off the consultancy service totally at an earlier stage
"Our first couple of customers, are our design customers." - Lanre Oyedotun
Future Goals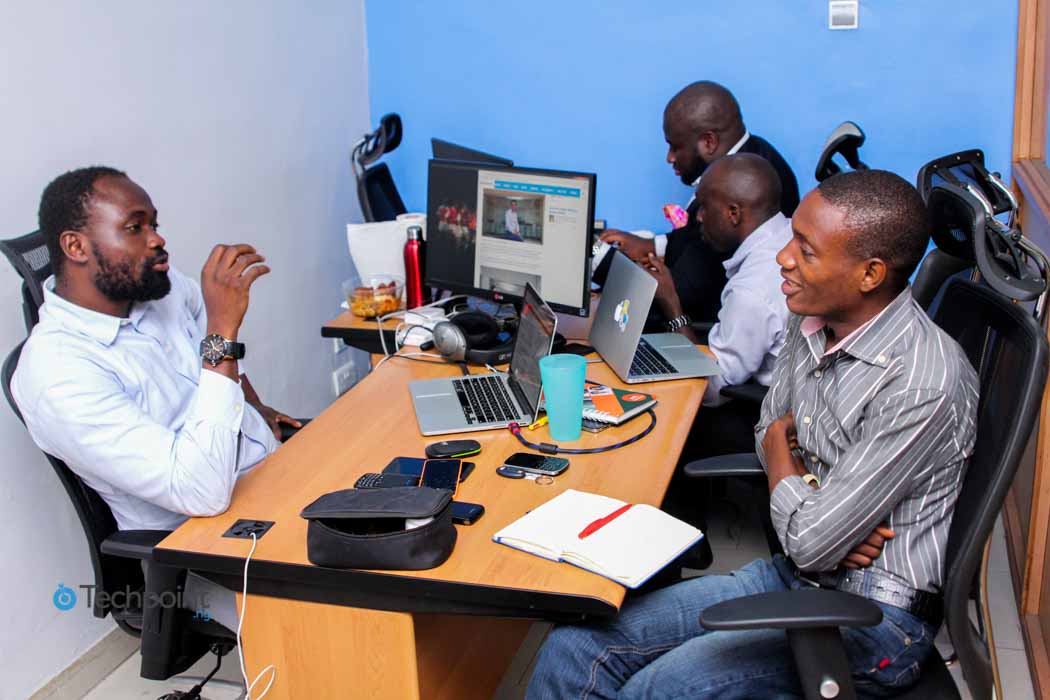 One of the goals of Delivery Science is to build a huge sale and distribution organisation, a multi-million dollar business. And the major short-term goal for the company is to make $1 million in revenue by the end of 2015.
Currently, the young and fast growing player in the SaaS sector on the continent has 40 sign-ups as potential clients, with 3 at the final stage of commitment, whose deployment would take place over the next one year.
There are also plans in place for expansion to other African countries with the likes of Ghana, Kenya, South Africa at the top of the list. And in the next fifteen (15) months, Delivery Science looks forward to being in not less than 10 other African countries, with corresponding offices in these countries having staff of the company on ground to handle sales, distribution as well as customer support.
The Team
A little more than a football team, the company boasts of a 14-happy-geek team working in an environment that allows the full showcasing of their 'geekiness.' Everyone on the team is an hard-core programmer with years of experiences in different programming languages, and having worked on different startups.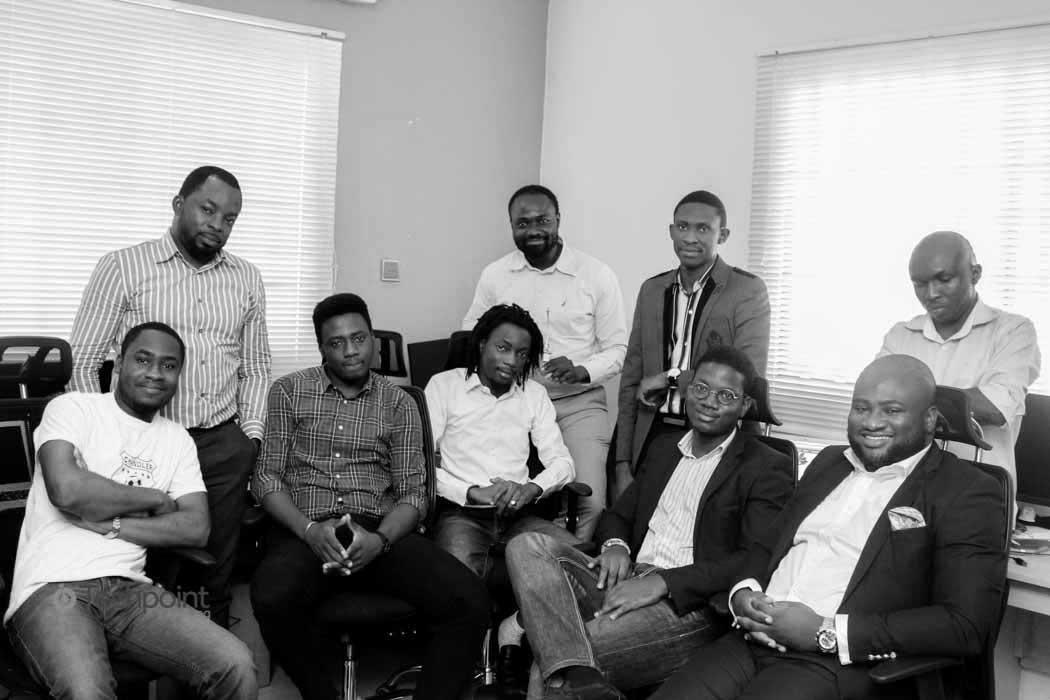 There's a great opportunity for everyone on the team to further improve on his or her skills and abilities and, according to Lanre, every member of the team is a stakeholder.