Microsoft just pulled another stunt at the lower end of the smartphone pyramid. Yesterday the company announced a new addition to the Lumia family - the Lumia 430. Retailing at $70 (~ N14,000), it is the cheapest Windows Phone device to date.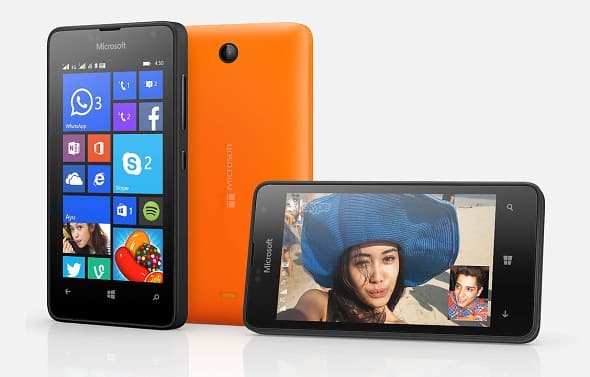 The Lumia 430 features a 4-inch display, 2MP back camera, 0.3 MP front, 8GB of internal memory, 1GB of RAM backed by a1.2 GHz dual-core Snapdragon processor. All these are powered by a small 1560 mAh battery that promises to get you through over 8 hours talk-time on 3G. Of course, it has Dual SIM functionality too.
The Lumia 430 joins the Lumia 435 and 532 in Microsoft's lowest-priced Windows Phones. Like its predecessors, the Lumia 430 runs on Windows Phone 8.1 and is eligible for a Windows 10 upgrade, whenever that launches.
Granted, it is starting to get confusing just keeping up with how many dirt cheap Lumias are out there. This is however a deliberate move by Microsoft to aggressively win over the lowest end of the pyramid, where the real market share battle is happening. Microsoft has committed to not releasing a  high end Lumia device until way after the launch of Windows 10. So if you've been waiting for the first flagship Lumia under Microsoft, don't hold your breath just yet.
The Lumia 430 will become available for purchase in April.