This is interview was published in 2015
---
Modupe Macaulay is the founder of Capital Square, an industry-agnostic co-working space for entrepreneurs (techie and non-techie alike) situated in the Lekki area of Lagos Island. The computer science grad, turned Copywriter, turned Manager spent some time with Techpoint over the past week to chat about her inspiration and aspirations for Capital Square.
Can we know a little about your educational and professional background?
I did my first degree at Covenant University (CU) I studied Computer Science then I dumped it right after school. For NYSC I worked at Prima Garnet writing copies. It was a really good experience. In fact, I was sure I was going to come back and get back into advertising but the Nigerian advertising industry is just a bit depressing.
After NYSC I went to Warwick University to do my Masters in Management. There are a lot of Warwick graduates in the Nigerian startup scene. At least I know of Oo Nwoye and Bosun Tijani and a few other people. I think it's a good place for getting people to think.
While in school, I was looking for a job, hoping that I would be able to work in the UK. But when that didn't work out -- I had millions of interviews but it just ended at interviews. I told myself that if I didn't get a job before I was done with school, I'd just come back home. So I came back home. My flight back to Nigeria was 3 days after I submitted my dissertation.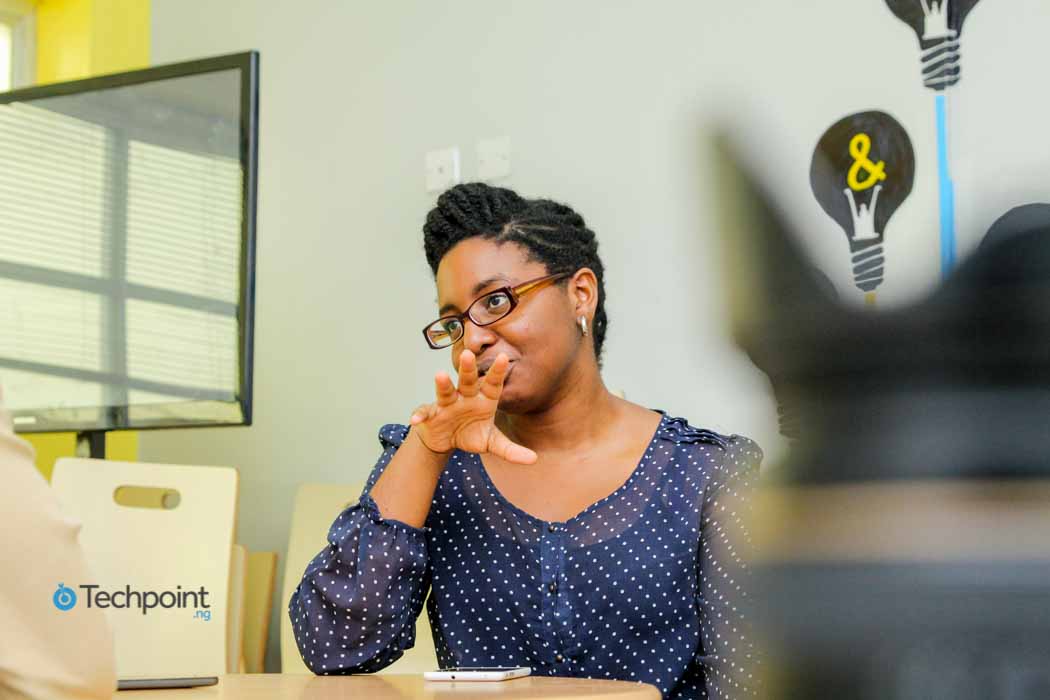 Back here I was still looking for a job. The obvious options -- like banks -- were there but I didn't apply to a single bank. Then all my friends from CU and everywhere were all looking at audit firms like KPMG. I did a 6-month internship with KPMG when I was in school, those were probably the last 6 months of my life. It's not like I was bad at it, I just didn't enjoy it because it wasn't something I saw myself doing. I ended up applying to KPMG again, I think out of desperation. Then I went for the interview and sabotaged it myself.
While I was still looking for a job I was also trying to start a business, not this (Capital Square). I've always been into Identity Design. I hate calling it 'branding' because people have just turned the whole idea of branding upside-down.
There was a friend of mine whom I wanted to partner with -- this was way before we did the identity for Capital Square -- and we were looking for a workspace. The Co-creation Hub (CcHUB) in Yaba was too far for us. That was pretty much when the idea for Capital Square came.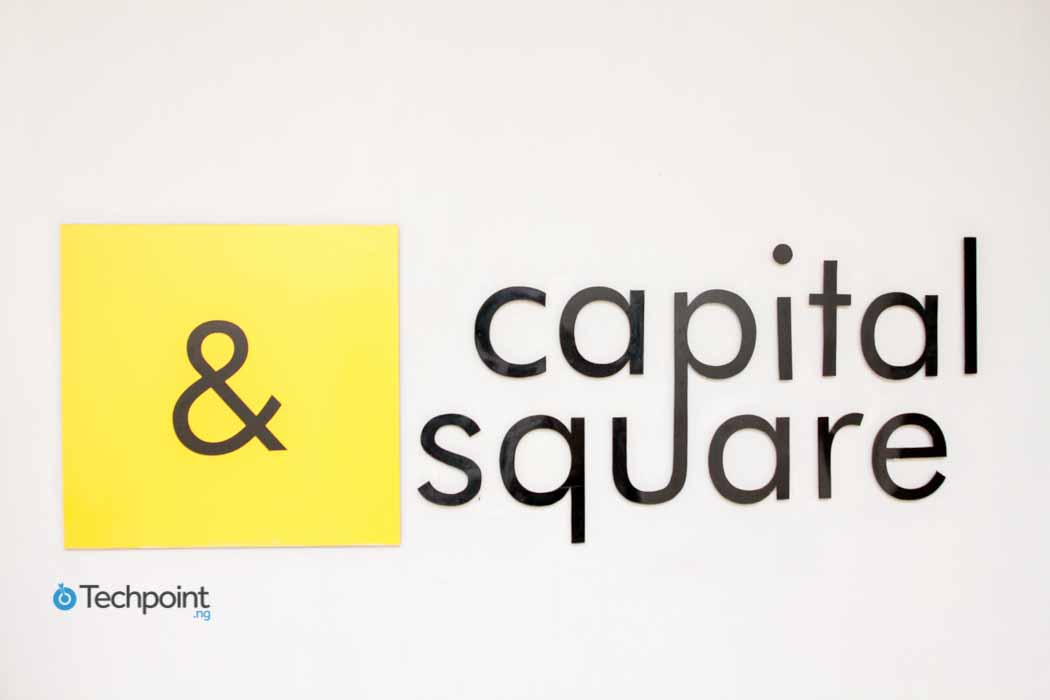 So I asked a few people about it, looked for money and space -- I was still looking for work at this point -- and eventually got a job with Samsung. And then I did the stupidest thing ever and turned it down. Capital Square hadn't been setup then but I had found the space and started setting up when I got another job with Nestle. This time I took the job because I didn't want people to tell me I was stupid for turning down two really good jobs. But I left after four months.
So you studied Computer Science at Covenant University. How did you end up in advertising?
I've always liked advertising. It's something I'm still passionate about it till now; I'm still looking to get back into that in my own free time. I've also always been a writer. I don't write so much nowadays because there's barely any time to write.
Back in secondary school, I used to write these novels -- if I could call them that -- on higher education notebooks and my classmates would borrow them to read. I used to blog a lot too. So going into copy writing wasn't difficult, I picked it up pretty easily. I was only at Prima Garnet for NYSC and within my first month I was already writing ads that were getting airplay. So I really liked it but doing it in Nigeria wasn't challenging.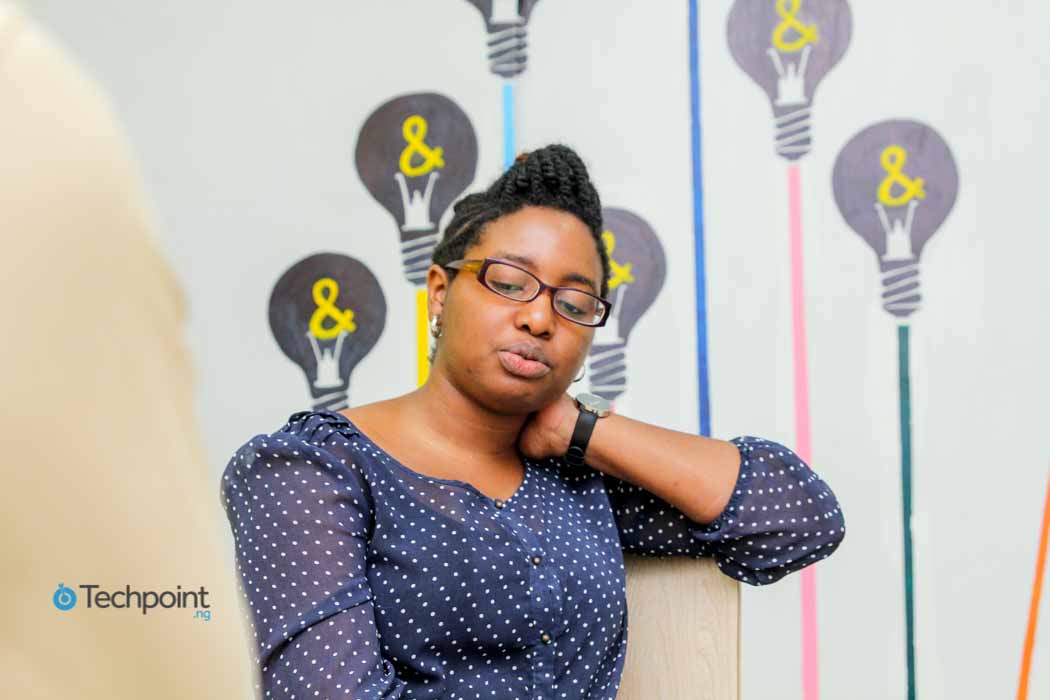 As for computer science I just did that because it was a 4-year science course . That was pretty much the bottom line . I didn't want to do anything commercial or with spreadsheets or dates and names.
Interesting, does that mean you never really enjoyed coding?
No, I did actually. I really enjoyed coding. But you know when you enjoy something so much you don't have a life because of it? I mean, when I would do assignments and code stuff, I sometimes found out that I would go 2 days straight barely eating anything other than plantain chips and crackers and just sitting at my computer. I told myself, "I can't do this for the rest of my life". So that's the why I decided to drop it because it would not have been healthy.
What inspired the name "Capital Square"?
When I was at work, I had a lot of time on my hands to read blogs and explore. I think that was when I really used to enjoy Twitter because it wasn't full of people just making noise.
It was easy to find people who were sharing sensible things. So I was pretty much learning and always finding out things. During that time I stumbled on this blog, Brain Pickings by Maria Popova. I used to pretty much stalk her all over the internet and I found out she was working in a co-working space called Studiomates.
So I read a bit about it and I had read about General Assembly as well. So I thought it'd be really cool to have something like General Assembly in Lagos. But I just kept it at the back of my mind as an idea; I didn't think I was going to be the one to execute it.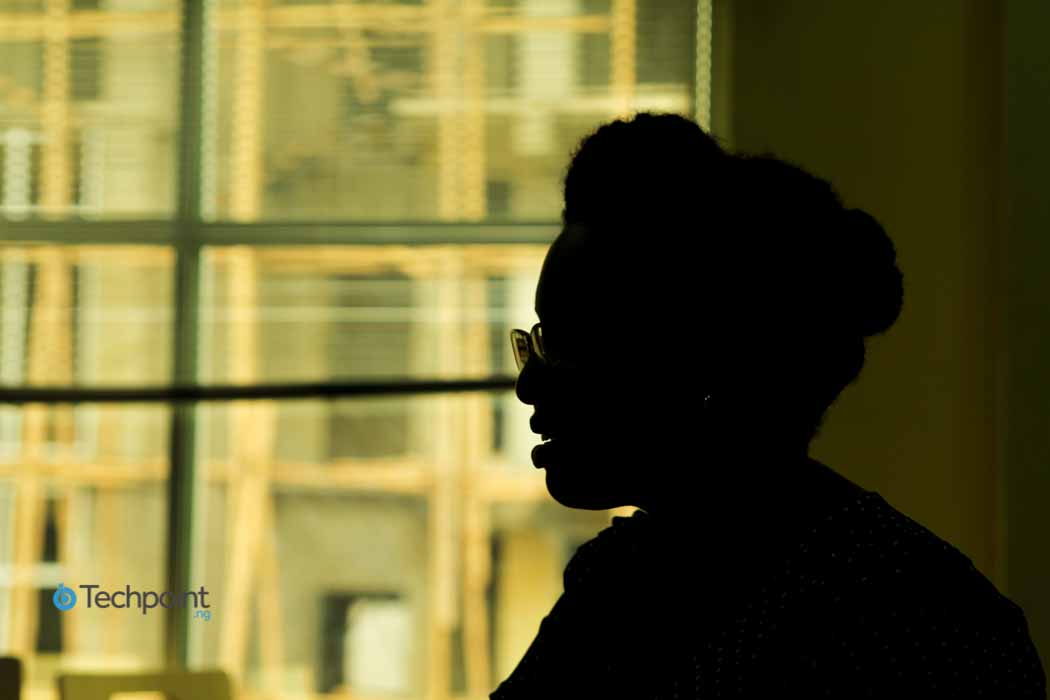 By February 2013, when I had decided I was going do it, I had my first name -- The HQ. This was just my vague idea of what Capital Square was going to be. I had a bunch of different names (including Workspace Coalition) for it but I couldn't decide.
The name Capital Square came maybe in August. I know I wanted to call it "Something" Square because of Time Square and a bunch of other squares in my head. You know, a place where everybody gathers and there's all this activity happening, but I couldn't think of what square to call it. Just one random day I was sitting with my brother and I was like, "Capital" Square. I thought it was a ridiculous name but then my brother said he liked it. I asked mum and she liked it too. So I thought okay, Capital Square it is.
So now the idea was ready to execute, how did you get funding for Capital Square?
Family. I'm still at family and friends level. The good thing about that is there's a lot less pressure and I still have full control. I can still get advise but at the end of the day, it's still my decision on what to do.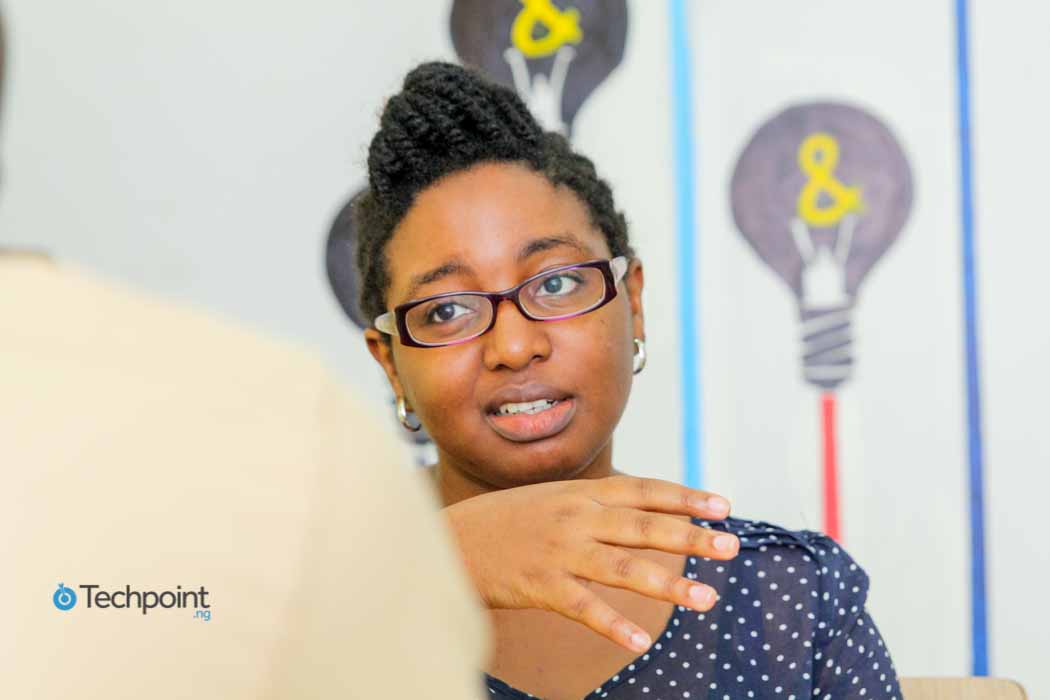 Any challenges running Capital Square so far ?
After we've opened it's just pretty much getting the processes right and making sure everything works. Because you have to be able to guarantee that in this kind of business.
So any day there's no electricity is a big deal. Well, we haven't had a day were there is no power for a whole day. The Garnet Building (where Capital Square is situated) has its own transformer and 2 generators. And we have an inverter. So there are backup plans upon backup plans for everything to go smoothly.
It's pretty much making sure everything works. So if for example an A/C goes bad , we have to get the money now to fix it because someone might want to use the place tomorrow and I can't tell them it's going to be hot.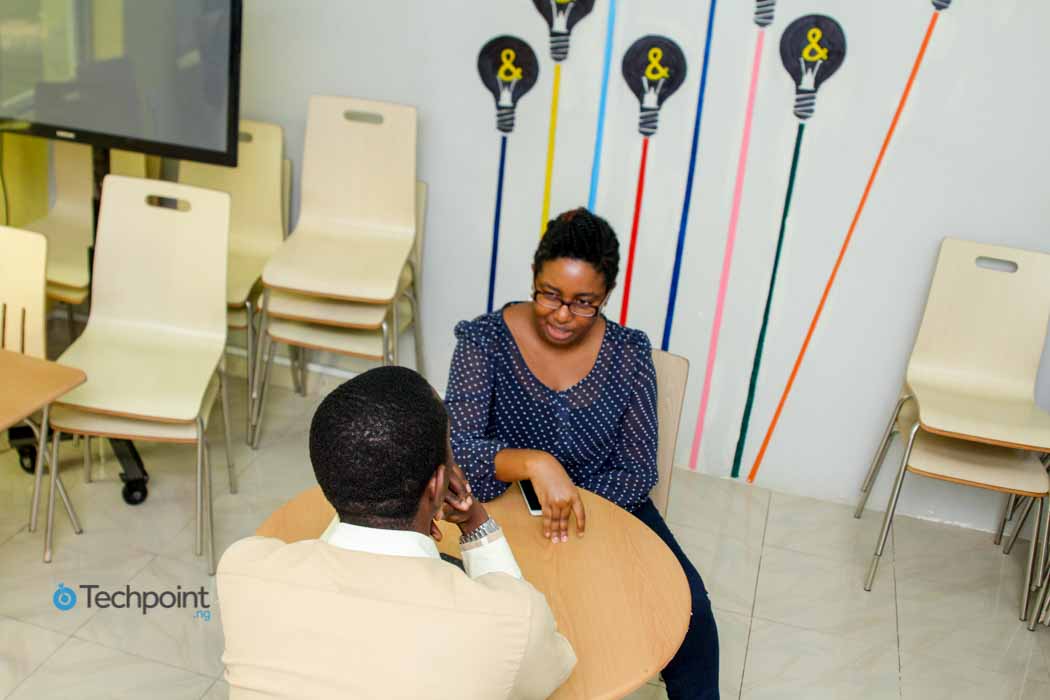 Other than that I can say everything has been good. We don't have a lot of complaints if any, because we try to communicate. I think one thing businesses in general fail to do is communicate. It's part of good customers service. Even if it's on Saturday when we have like 4 people in the house and I know the internet is going to be down because they're fixing something, by Monday we have communicated that by this Saturday the internet will be down. We will try and find a solution for it but keep that in mind before you plan anything.
If you communicate well people are less inclined to get angry over something that doesn't work because you've let them know already. And you have to be prepared to say sorry, whether it's your fault or not. So it's just regular business.
What are your goals for the next 3 - 5 years, both personal and for Capital Square?
In the next 3 - 5 years I hope I don't have to be coming in here everyday. I don't know if that is a Capital Square goal or a personal goal I think it's kinda connected; where the business is doing well enough that it can stand on its two feet, sort of taking care of itself. So the days I'm coming in, I'm not coming in to run around and make sure everything is working. I'm coming in to do my own work. That's what I'm hoping for.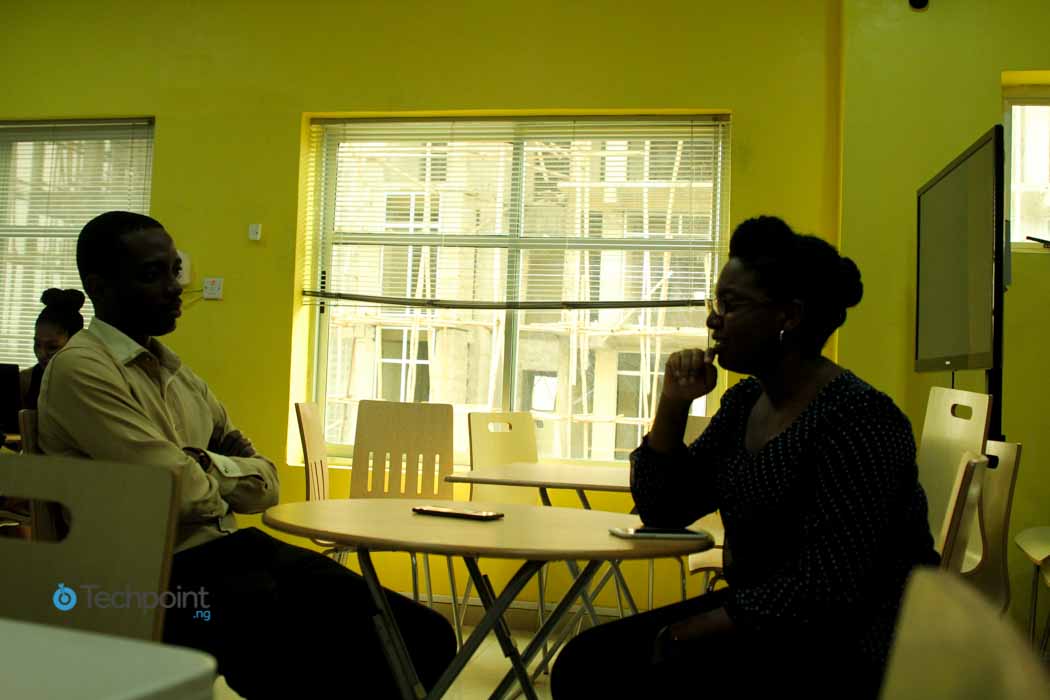 Hopefully in the next 3 - 5 years there will also be one or two more Capital Squares around. Maybe on The Mainland.
In the short-term, within the next 2 - 3 months, we are opening a few private offices. That's what we're are working towards now. You see, this co-working thing is great but I'm learning that because it's such a flexible model, and there are no sort of guarantees how many people are coming in, you need some other business to take care of months that are not too good. So the private office thing is just better business. But I wouldn't give up this co-working part for anything because that really is what my passion is -- that community and getting people to do stuff together, getting people to understand the idea that because you are working for yourself doesn't mean you have to isolate yourself from everybody else.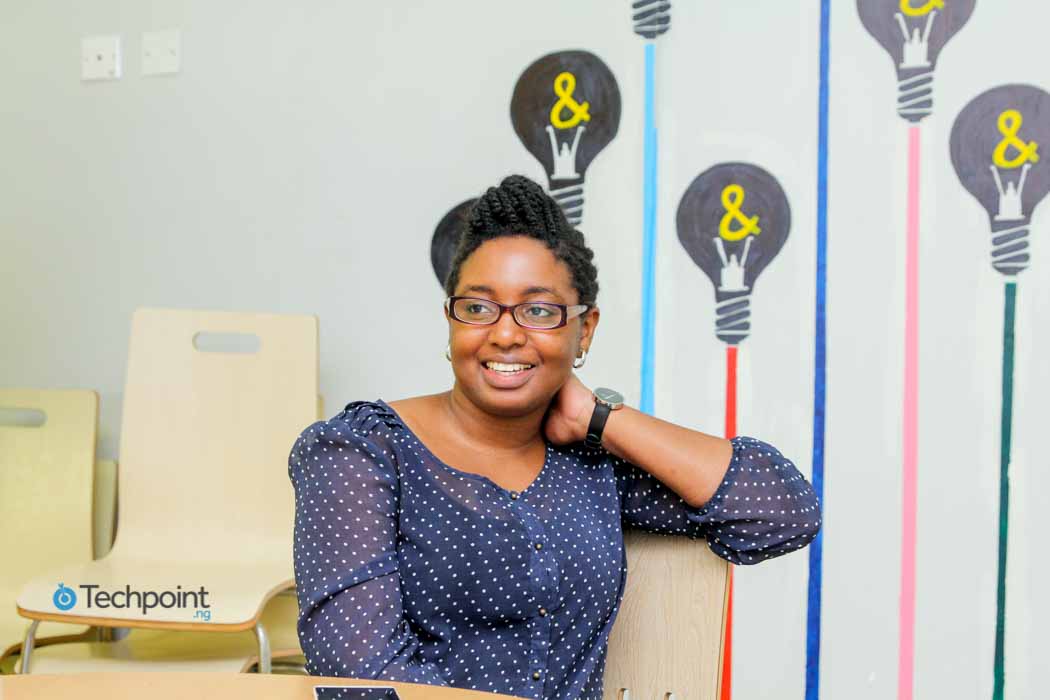 On a personal level, I'd like to start writing copies again. And I'd like to get back to doing the branding/identity development thing. I need to create more, learn more and read more. Because it's very easy to get caught up in what you're doing without developing your skills.
Do you have any advice for young people who want to start their own business ?
Just start. That's all I can say. If you wait for things to be perfect, you're never going to do anything because there's never really going to be the perfect time. And you don't have to start at the scale you want. I mean, even this was not my original idea for Capital Square; it was this amazing big place.
But then again, you have to look at what is doable with what you have. Like startup people say, "done is better than perfect", so just do it. Even if it's not 100% what you want at least you've done something and you can improve on that.